INNO3D


GeForce RTX 2080 iChill Frostbite, 8192 MB GDDR6
NVIDIA GeForce RTX 2080 Grafikkarte von INNO3D
mit 1.515/1.860 MHz Base-/Boost-Takt
8 GB GDDR6 VRAM mit 14 GHz RAM-Takt (effektiv)
mit Wasserkühlung
Item number: GCI3-142
EAN: 0835168000223
MPN: C2080B-08D6X-1180FROS
Manufacturer: INNO3D
Product information -
GeForce RTX 2080 iChill Frostbite, 8192 MB GDDR6
Die
INNO3D GeForce RTX 2080 iChill Frostbite
gehört zu den aktuell schnellsten Gaming-Grafikkarten. Der TU104-Grafikchip der RTX 2080 basiert auf der
Turing-Architektur
, wird im 12-nm-FinFET-Verfahren hergestellt und zeigt sich neben dem
GDDR6-Grafikspeicher
für den Geschwindigkeitsschub gegenüber der 10er-Serie verantwortlich. Für besonders realistische Licht- und Schatteneffekte sorgt die verwendete Ray-Tracing-Technologie, die auch der Grund für die Änderung des Namens in GeForce RTX ist.
Die Features der INNO3D GeForce RTX 2080 iChill Frostbite im Überblick:
Wasserkühler mit RGB-LED-Beleuchtung
Hoher Basistakt der GPU: 1.515 MHz
Enormer Boost-Takt der GPU: 1.860 MHz
Grafikspeicher der neuen Generation: 8 GB GDDR6
Sehr schneller Speichertakt: 7.000 MHz (effektiv 14.000 MHz)
Breites Speicherinterface: 256 Bit
Hohe Speicherbandbreite: 448 GB/s
Rechenpower pur: 2.944 CUDA-Cores (Shader)
Geringe TDP: 285 Watt
Zusätzliche PCIe-Stromanschlüsse: 1x 8-Pin & 1x 6-Pin
Videoausgänge: 3x DP 1.4, 1x HDMI 2.0b, 1x USB 3.1 Typ C (VirtualLink)
Kühlerdesign und Taktraten der INNO3D GeForce RTX 2080 iChill Frostbite
Der Basistakt der
INNO3D GeForce RTX 2080 iChill Frostbite
liegt bei 1.515 MHz, bei einer großen Auslastung erhöht der Grafikchip die Taktrate per GPU-Boost 4.0 aber automatisch auf bis zu
1.860 MHz Boost-Takt
. Der innovative und besonders schnelle GDDR6-Videospeicher taktet mit 7.000 MHz (effektiv 14.000 MHz), während die Kapazität von 8 GB VRAM das Zocken mit 4K-Auflösung oder in der Virtual Reality zu einem wahren Genuss werden lassen. Ein
Alphacool-Wasserkühler mit RGB-LED-Beleuchtung
ist vom Hersteller bereits vormontiert. Die Grafikkarte ist zur Integration in einen Wasserkühlkreislauf gedacht.
Weitere Informationen zur NVIDIA GeForce RTX 2080:
Hintergrundwissen zur GPU-Architektur, dem GDDR6-Videospeicher sowie Benchmarks können auf der
Kategorieseite
gefunden werden.
Grafikkarten-Umtausch ohne Wartezeit bei Caseking!
Während des Gewährleistungszeitraumes von 2 Jahren ab Warenerhalt werden bei Caseking von Endkunden berechtigt reklamierte Grafikkarten - also solche mit einem von uns bestätigten Defekt - aller unten genannten Marken
direkt gegen Neuware
ausgetauscht (sofern lagernd). Eine Einsendung der fehlerhaften Ware an den Hersteller und damit verbundene
längere Wartezeiten entfallen
somit komplett! Sollte die auszutauschende Grafikkarte nicht mehr lagernd oder lieferbar sein, so wird von uns eine Gutschrift ausgestellt. Anschließend kann damit eine alternative Grafikkarte aus unserem Sortiment frei gewählt werden. Dabei anfallende Aufpreise können einfach nachgezahlt werden und eventuell entstehende Restbeträge werden von uns zurückerstattet.
Wie gehe ich bei einem Defekt meiner Grafikkarte vor?
->
Grafikkarten-Soforttausch bei Defekt
(hier klicken)
Marken:
ASUS, Club 3D, EVGA, Gigabyte, INNO3D, Palit, PNY, Powercolor, Sapphire, VTX3D, XFX, ZOTAC & King Mod
Gratis-Spiele zu NVIDIA GeForce GTX/RTX Gaming-Grafikkarten:
Zu jeder bei Caseking gekauften Spiele-Grafikkarte versenden wir innerhalb von 14 Tagen nach Warenerhalt die dazugehörigen Gutscheincodes der jeweils aktuellen
Game-Bundles
per E-Mail. Bei nicht qualifizierten Produkten wird kein Gutscheincode versendet. Nur Endkunden erhalten kostenlose Beigaben. Alle Promotion-Aktionen sind limitiert und nur gültig, solange der Vorrat reicht oder bis das Angebot beendet wird. Der Rechtsweg ist ausgeschlossen. Nachfolgend sind alle momentan aktiven Gutscheinaktionen von NVIDIA aufgeführt:
NVIDIA GeForce RTX 2080 Ti, 2080, 2070, 2060 (+SUPER): Wolfenstein: Youngblood & Control. Mehr Infos.
NVIDIA GeForce GTX 1080 (Ti), 1070 (Ti), 1060: Shadow of the Tomb Raider. Mehr Infos.
Technische Details:
Maße: 265 x 135 mm (L x B)
Bauhöhe: 2-Slot
GPU: GeForce RTX 2080
Chip: TU104
Fertigung: 12 nm
GPU-Takt: 1.515 MHz
Boost Clock: 1.860 MHz
Shader-Einheiten (CUDA-Cores): 2.944
Speicher-Größe: 8.192 MB
Speicher-Takt: 7.000 (14.000) MHz
Typ: GDDR6
Speicheranbindung: 256 Bit
Speicherbandbreite: 448 GB/s
Steckplatz: PCIe x16 (PCIe/PCIe 2.x/PCIe 3.0)
Anschlüsse:
3x DisplayPort 1.4
1x HDMI 2.0b
1x USB Typ C (VirtualLink)
Stromversorgung: 1x 8-Pin & 1x 6-Pin
Empfohlene Netzteil-Leistung: min. 650 Watt
Features: DirectX 12, OpenGL 4.5, Vulkan API, VR Ready, SLI Ready, NVIDIA Ansel, G-Sync HDR, NVIDIA GPU Boost 4.0, HDCP 2.2, NVIDIA Surround, 3D Vision, Tessellation, PhysX, CUDA, NVENC, Adaptive Vertical Sync, VXGI, Super Resolution, 4K Ultra HD Support, SMP, NVIDIA ShadowPlay, Real-Time Ray Tracing
Further links for

"GeForce RTX 2080 iChill Frostbite, 8192 MB GDDR6"
Videos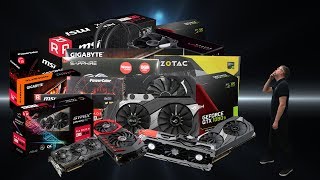 Technical Details
| | |
| --- | --- |
| GPU type / Series | NVIDIA GeForce RTX Gaming |
| Graphics chip | GeForce RTX 2080 |
| Fertigung | 12 nm |
| GPU Takt (Basis) max. | 1515 MHz |
| GPU Takt (Boost) max. | 1860 MHz |
| Shader Einheiten | 2944 |
| VRAM size & type | 8192 MB GDDR6 |
| Speicher Takt max. | 14 000 MHz |
| Speicheranbindung | 256 Bit |
| Display connectors | HDMI, Display Port (3x), USB Typ C (VirtualLink) |
| Power supply | 2x 8-Pin PCIe |
| Slot Height | 2 Slots |
| Grafikkarten Länge (exakt) | 265 mm |
| Grafikkarten Breite (exakt) | 135 mm |
| Grafikkarten Länge | 250 - 300 mm |
| Grafikkarten Höhe | 30 - 50 mm |
| Grafikkarten Breite | 130 - 140 mm |
| Wasserkühlung | yes |
| Illumination | yes |
| Illumination colour | RGB (selectable) |
| Virtual Reality | Caseking Empfehlung, GeForce VR Ready |
| Feature | NVIDIA G-SYNC, NVIDIA G-SYNC HDR |