Intel


Core i5-6600K 3,5 GHz (Skylake) Sockel 1151 - boxed
Quad-Core-CPU (boxed) aus der "Skylake"-Familie von Intel mit bis zu 3,9 GHz Takt
freiem Multi
HD Graphics 530
91 Watt TDP
Item number: HPIT-214
EAN: 5032037076142
MPN: BX80662I56600K
Manufacturer: Intel
Product information -
Core i5-6600K 3,5 GHz (Skylake) Sockel 1151 - boxed
Nachdem Intels "Broadwell"-CPUs aufgrund von Verzögerungen beim 14-nm-Prozess lange haben auf sich warten lassen, folgt nun pünktlich und somit nur kurze Zeit später die nächste Generation: "Skylake". Diese verfügt über eine neu entwickelte Mikroarchitektur bei gleichbleibendem (bewährtem) Herstellungsprozess und stellt damit gemäß dem eigenen "tick-tock"-Modell ein "tock" dar. Entsprechend groß sind die Veränderungen gegenüber dem Vorgänger, und einige davon stellen eine echte Revolution dar. Die wichtigste Änderung ist zweifelsohne die Unterstützung von modernem DDR4-Arbeitsspeicher, der im Vergleich mit DDR3 deutlich höhere Taktfrequenzen und einen geringen Stromverbrauch bietet - selbst gegenüber DDR3L. Trotzdem ist Skylake grundsätzlich weiterhin mit DDR3L kompatibel, was aber hauptsächlich in Notebooks und Mini-PCs eine Rolle spielt. Der Wechsel auf eine neue Speichertechnologie bedingt auch einen Wechsel des Sockels, sodass die CPU nun den LGA 1151 verwendet.
Auch die Leistung pro Takt (IPC) wurde wie bei jeder Generation der letzten Jahre erneut leicht angehoben, und auch der Takt selbst ist bei vielen Modellen erneut gestiegen - diese CPU mit vier Rechenkernen taktet regulär mit 3,5 GHz, mittels Turbo Boost 2.0 jedoch bei Belastung einzelner Kerne sogar mit bis zu 3,9 GHz. Dank freiem Multiplikator ist es bei dieser CPU aber ohne Weiteres möglich, darüber hinaus zu übertakten, aus diesem Grund liegt auch die Thermal Design Power (TDP) bei 91 Watt. Die integrierte Grafikeinheit namens Intel HD Graphics 530 (Ausbaustufe GT2) bietet mit ihren 24 Execution Units 20 Prozent mehr Ausführungseinheiten als die bei Desktop-CPUs der Haswell-Generation eingesetzte HD 4600 - und somit mehr als genug Grafikpower für Intel Quick Sync, GPU-Computing und selbstverständlich auch das eine oder andere Spiel zwischendurch. Des Weiteren unterstützt die Grafikeinheit DirectX 12 mit dem Feature-Level 12_0, OpenGL 4.4 und OpenCL 2.0, ebenso auch die Wiedergabe von 4K/UHD-Auflösungen bei 60 Hz über Displayport - ein entsprechendes Mainboard vorausgesetzt.
Neben der gestiegenen CPU-Leistung, der deutlich aufgebohrten Grafikeinheit und der DDR4-Unterstützung bieten auch die neuen Chipsätze der Serie 100 ("Sunrise Point"), die die neuen Prozessoren begleiten, einige deutliche Verbesserungen. Statt bisher acht PCI-Express-2.0-Lanes bietet beispielsweise der Z170-Chipsatz als Topmodell nun satte 20 Lanes, die mit PCIe 3.0 auch noch rund doppelt so schnell sind. Wichtig ist das unter anderem für die Ausstattung mit M.2-Slots, die nun - abhängig vom Mainboard - bis zu drei Slots mit jeweils vier PCIe-3.0-Leitungen umfassen kann, wo es bisher nur einen Slot gab, der in den meisten Fällen auch nur mit zwei Datenleitungen angeschlossen war. Dies ermöglicht mit einer Bandbreite von rund 4 GB/s pro Slot die Verwendung von mehreren extrem schnellen M.2-SSDs und ermöglicht die Umgehung des langsameren SATA-6Gb-Standards, den es weiterhin bis zu sechs Mal gibt. Auch bei USB 3.0 hat sich einiges getan, von den maximal 14 USB-Ports unterstützen nun maximal 10 den schnellen 3.0-Standard und nicht mehr nur maximal 6.
Es handelt sich hier um eine Boxed-Version des Prozessors ohne CPU-Kühler!
Technische Details:
Typ: Intel Core i5-6600K ("Skylake")
Fertigung: 14 nm
Kerne: 4 / 4 (physisch / virtuell)
Takt: 3,5 GHz
Turbo-Takt (max.): 3,9 GHz
Level-3-Cache: 6 MB
Speicher-Controller: intern
Speicher-Kanäle: 2
Speicher-Standard: DDR4 / DDR3L (Mainboard-abhängig)
Integrierte Grafikeinheit: Intel HD Graphics 530 (24 Eus, max. 1.150 MHz)
TDP: 91 Watt
Sockel-Kompatibilität: LGA 1151
Besonderheiten:
freier Multiplikator (optimal für OC)
4 Kerne
6 Megabyte L3-Cache
Dual-Channel-Interface
Unterstützung für DDR4-2.133
Turbo Boost 2.0
Integrierte Grafikeinheit Intel HD Graphics 530 (mit DX12-Support)
AVX2-Befehlssatzerweiterung (Advanced Vector Extensions)
AES-Verschlüsselung (Advanced Encryption Standards)
Further links for

"Core i5-6600K 3,5 GHz (Skylake) Sockel 1151 - boxed"
Videos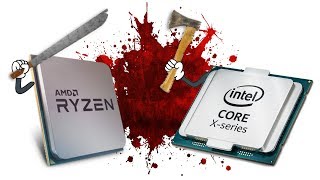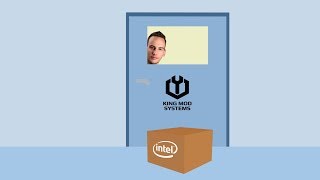 Technical Details
| | |
| --- | --- |
| CPU series | Intel Core i5 |
| CPU architecture | Intel Skylake (6. Generation) |
| CPU socket | 1151 |
| Cores | 4 |
| Threads | 4 |
| Hyper- / Multithreading | no |
| Open multiplier | yes |
| Memory type | DDR4, DDR3L |
| Memory controller | Dual Channel |
| TDP | 91 Watt |
| Graphics chip | Intel HD 530 |
| Packaging | boxed / retail |
Awards
KitGuru says: Skylake is towards 10% faster than the Haswell architecture and offers consistently positive overclocking gains. Despite tough pricing competition for the flagship i7-6700K, the overall platform and its capabilities are where Skylake shines.

read more...