Kolink


Modular Power 80 PLUS Bronze PSU - 500 Watts
Premium 80 PLUS Bronze power supply with 500 Watt rating
quiet 120 mm fan
2x 6+2 PCIe- & 4x SATA & 2x Molex connectors
Semi-modular cable management
Three year guarantee

Power cable not included
Item number: NEKL-038
EAN: 5999094002890
MPN: KL-500Mv2
Manufacturer: Kolink
Product information -
Modular Power 80 PLUS Bronze PSU - 500 Watts
The
Modular Power PSUs from Kolink
boast an
improved circuit design
and an associated performance increase. These features offer a significant
enhancement of voltage regulation
and meet the needs of modern powerful computers. In addition, the
extremely quiet 120mm fan
, with a fined-tuned RPM curve, has been optimized for airflow. This makes the Modular Power the quietest power supply of its kind. The Modular Power PSUs looks amazing in any high-end gaming system due to its modern design and the flexible, flat and semi-modular cables use for connections across the system.
The Kolink Modular Power 500W power supply at a glance:
444W and 37A on a 12V rail
80 PLUS bronze certificate for high efficiency
ATX form factor with a length of 160 mm
Semi-modular cable management, modern look with flat black cables
Connectors: 1x 24-pin, 1x 4+4-pin, 2x 6+2-pin, 4x SATA, 2x Molex
Kolink Modular Power: Full performance and high efficiency
The
500 Watt model
of the
Modular Power series
offered here has enough connections and performance for fast gaming computers with basic equipment. The PSU delivers up to
444W and 37A on the +12V rail
while providing 100W and 15A each on the
+3.3V and +5V rails
. This especially high efficiency meets the requirements of
80 Plus Bronze 230V EU
and exceeds 85/82/82 percent at 50/20/100 percent load (at 230 Volt input voltage). The PSU's highly efficient circuit design features independent DC-to-DC converters for the 3.3V and 5V outputs, ensuring extremely precise voltage regulation.
Each example of
Modular Power series
is cooled by a 120 mm fan with durable and quiet sleeve bearings that offer a fine-tuned RPM curve. Thanks to the optimized airflow, the fan and thus the entire PSU remain quiet as a whisper. Besides the 20+4 pin for the motherboard, the Kolink Modular Power has a 4+4 pin connector for the CPU and two
6+2 pin connectors for dedicated graphics cards
. Four SATA and two Molex connectors are available for additional components. The flat, flexible, completely and semi-modular black cables have a modern look and fit into almost any up-to-date gaming setup.
Note:
For environmental reasons the manufacturer does not supply a power cord for connection to the mains.
Technical Details:
Dimensions: 150 x 86 x 160 mm (W x H x D)
Fan: 120 mm (automatic control)
Colour: Black (power supply, fan)
Efficiency: minimum 85/82/82 percent at 50/20/100 percent load. Fulfils requirements for 80 PLUS Bronze certification.
Active PFC
Form Factor: ATX12V 2.4/EPS12V 2.92
Performance: 500 W
+3,3V: 15 A
+5V: 15 A
+3,3V & +5V combined: 100 W
+12V: 444 W / 37 A
-12V: 3 W / 0,3 A
+5Vsb: 12.5 W / 2.5 A
Connectors (semi-modular):
Motherboard: 1x 20+4-Pin ATX12V/EPS12V (500 mm, fixed)
CPU: 1x 4+4-Pin ATX12V/EPS12V (600 mm, fixed)
1x2 6+2-Pin PCIe (600 + 100 mm, modular)
1x4 SATA (500 + 100 + 100 + 100 mm, modular)
1x2 4-Pin Molex (500 + 100 mm, modular)
Protective Circuits:
OVP/UVP (Over- and undervoltage protection)
SCP (short circuit) OPP (overload) OCP (overcurrent on rails +12, +3,3 and +5 Volt)
MTBF: 100.000 h
Manufacturer's Guarantee: 3 Years
Further links for

"Modular Power 80 PLUS Bronze PSU - 500 Watts"
Videos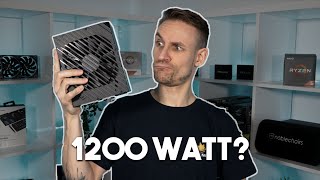 Technical Details
| | |
| --- | --- |
| PSU formfactor | ATX |
| Power category | 451 to 550 Watt |
| Power (exact) | 500 Watt |
| 12V power | 444 Watt |
| 12V Rail distribution | single rail |
| Modular PSU | yes (semi or fully modular), semi modular |
| Semi passiv PSU | no |
| 6+2-Pin PCIe | 2x |
| CPU power supply | 1x 4+4-Pin |
| 4-Pin connectors | 2x |
| SATA connectors | 4x |
| PSU fan | 120 mm |
| Lighting | no |
| Colour | black |
| Installation depth | 16 cm |
| Case fan controller | no |
| Software Interface (digital) | no |
| Efficiency 80Plus | 80 PLUS Bronze |