Lian Li


PC-O9WX ATX-Gehäuse - schwarz Window
Schwarzer Doppelkammer-Cube von Lian Li aus Aluminium und getöntem Hartglas mit RGB-LED-Beleuchtung
fünf vorinstallierten 120er-Lüftern & viel Platz für Hardware sowie Wakü
Item number: GELI-753
EAN: 4718466007933
MPN: PC-O9WX
Manufacturer: Lian Li
Product information -
PC-O9WX ATX-Gehäuse - schwarz Window
Das
Lian Li PC-O9WX
ist ein komplett aus Aluminium gefertigter Premium-Cube mit Zwei-Kammer-Design, dessen linkes Seitenteil sowie die linke Vorderseite komplett aus getöntem Tempered Glass bestehen. In Kombination mit der konfigurierbaren LED-Innenbeleuchtung bietet das Gehäuse einen atemberaubenden Look. Der edle Würfel überzeugt dank Unterstützung für ATX- oder sogar E-ATX-Mainboards bis 272 mm Breite auch funktionell.
Das Lian Li PC-O9WX ATX-Gehäuse im Überblick:
E-ATX-Gehäuse mit Zweikammer-Design
Rechte Kammer aus Aluminium & linke Kammer aus getöntem Temperglas
Platz für Mainboards bis E-ATX-Formfaktor
Fünf 120-mm-Lüfter bereits vorinstalliert
Platz für üppige Hardware & umfangreiche Wasserkühlungen
Integrierte RGB-LED-Beleuchtung für Front-Logo & Innenraum
Stylisches Cube-Gehäuse mit zahlreichen Raffinessen
Das würfelförmige
Lian LiPC-O9WX
präsentiert sich mit zweigeteiltem Kammer-Design. Die rechte Seite ist mit einem Seitenteil aus hochwertigem, gebürstetem Aluminium versehen, wohingegen die linke Kammer an der Seite und der Front mit getöntem Tempered Glass verkleidet ist und somit eindrucksvolle Blicke auf die verbaute Hardware ermöglicht. Optisch getrennt werden beide Kammern nochmals durch einen schwarzen Streifen in der Mitte des Gehäuses, welcher am Deckel außerdem das I/O-Panel mit vier USB-3.0-Ports, HD-Audio-Anschlüssen und Power-Button parat hält.
Solch ein eindrucksvolles Gehäuse möchte natürlich auch optimal präsentiert werden. Aus diesem Grund hat
Lian Li
bereits eine RGB-LED-Beleuchtung mit praktischem RGB-Controller an der Rückseite des Cubes installiert. Damit lassen sich die LED-Strips im Inneren des Gehäuses, sowie das "Lian Li"-Logo an der Front, in Wunschfarbe einfärben.
Luft- und Wasserkühlungsmöglichkeiten im PC-O9WX
Der stylische Cube mit bewährtem Doppelkammer-Design ist von Haus aus mit insgesamt fünf 120-mm-Lüftern ausgerüstet. Drei davon sind parallel zum Mainboard-Tray in der Mitte des Gehäuses platziert. Dort saugen sie die Luft der linken Kammer an und pusten sie in die rechte. Alternativ lassen sich an dieser Stelle auch Radiatoren bis zu einer Länge von 360 mm installieren. Käufer sollten hier jedoch darauf achten, dass sich je nach Dicke des Radiators die maximale Länge für Grafikkarten von 420 mm auf 290 mm verkürzt. Da sich der Cube für eine Wasserkühlung jedoch besonders gut eignet, hat Lian Li im vorderen Boden-Bereich direkt eine praktische Halterung für Pumpen oder Ausgleichsbehälter integriert.
Die zwei übrigen vorinstallierten 120-mm-Lüfter befinden sich zwischen Gehäuse-Rückwand und HDD-Tray der rechten Kammer. Der Airflow gestaltet sich dabei folgendermaßen: Die Luft wird durch den Boden der linken Kammer angesaugt und durch die drei Lüfter am MB-Tray in die rechte Kammer gepustet. Dort angekommen wird die Luft an den Festplatten vorbei durch die beiden 120er-Lüfter nach außen geführt. Für das gewisse Extra an Kühlleistung können im Deckel drei weitere 120-mm-Lüfter installiert werden. Alternativ lassen sich auch an dieser Stelle Radiatoren mit einer Länge von bis zu 360 mm verbauen. Neben dem Staubfilter im Boden, befindet sich ein weiterer im Deckel und am Mesh-Gitter der rechten Seitenwand. Allesamt sehr leicht abnehmbar und ebenso leicht zu reinigen.
Üppiges Platzangebot für Hardware
Der PC-O9WX-Cube verwendet das innovative Doppelkammer-Design nicht nur für eine optimale Kühlung, es schafft durch den Innenraum mit zwei voneinander abgetrennten Bereichen vor allem jede Menge Platz für potente Gaming-Hardware. Der linke Bereich ist für Mainboard, Grafikkarte und CPU-Kühlung bzw. Wasserkühlungsbauteile reserviert, während sämtliche Datenträger, Kabel und das ATX-Netzteil in den rechten Bereich verlagert werden. Letzteres darf dort ganze 290 mm lang sein und ein modularer HDD-Käfig nimmt insgesamt sechs 3,5-Zoll-Drives sowie zwei weitere 2,5-Zoll-HDDs/SSDs auf. Der linke Bereich hingegen beherbergt die schön anzuschauenden Systemkomponenten und bietet Platz für bis zu 420 mm lange Grafikkarten (ohne dicken Radiator), CPU-Kühler mit einer maximalen Höhe von 160 cm und Mainboards bis E-ATX-Formfaktor, die eine maximale Breite von 272 cm aufweisen.
Technische Details:
Maße: 354 x 482 x 465 mm (B x H x T)
Material: gebürstetes Aluminium (Chassis), gehärtetes Glas (Vorderseite, Seitenteil)
Gewicht: ca. 8,6 kg
Farbe: Schwarz
Formfaktor: E-ATX (bis 322 x 272 mm Breite), ATX, Micro-ATX
Lüfter insgesamt möglich:
3x 120 mm (Innenraum, linker Bereich)
3x 120 mm (Deckel, linker Bereich)
2x 120 mm (HDD-Tray, rechter Bereich)
Davon vorinstalliert:
3x 120 mm (Innenraum, linker Bereich)
2x 120 mm (HDD-Tray, rechter Bereich)
Radiator-Mountings (Verzicht auf Lüfter-Slots):
1x 360/240/120 mm (Innenraum, linker Bereich)
1x 360/240/120 mm (Deckel, linker Bereich)
Filter: Deckel, Vorderseite, Seite
Laufwerksschächte:
6 x 3,5-Zoll-Laufwerke
2 x 2,5-Zoll-Laufwerke
Netzteil: 1x Standard ATX (optional)
Erweiterungsslots: 8
I/O-Panel:
4x USB 3.0 (interne Anbindung)
1x je Audio In/Out
Power-On/Off-Switch
LED-Innenbeleuchtung:
LED-Strips (RGB) im Innenraum & "Lian Li"-Logo an der Front
1x LED-Controller (Rückseite)
3x Drehregler zur Farbwahl (Rückseite)
Maximale Grafikkartenlänge: 420 mm (290 mm bei sehr dicken Radiatoren)
Maximale CPU-Kühler-Höhe: 160 mm
Maximale Netzteillänge: 290 mm
Further links for

"PC-O9WX ATX-Gehäuse - schwarz Window"
Videos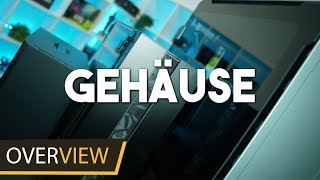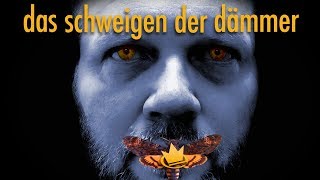 Technical Details
| | |
| --- | --- |
| Case type | Midi-Tower, Cube case, Aluminium case |
| Form factor | E-ATX, ATX, Micro-ATX |
| Colour | black |
| Primary colour | black |
| Secondary colour | transparent |
| Width (exact) | 354 |
| Height (exact) | 482 |
| Depth (exact) | 465 |
| Width | 300 - 400 mm |
| Height | 400 - 500 mm |
| Depth | 400 - 500 mm |
| Weight (exact) | 8.6 |
| Weight | 8 to 10 kg (17.6 to 22 lbs) |
| Material | aluminium, glass |
| Side panel | with window |
| Front Door | Green |
| Position I/O | Deckel |
| USB 2.0 | 4x |
| USB 3.0 | 4x |
| Audio Out | |
| Audio In | |
| Cardreader | nein |
| Fan controller | no |
| LCD/TFT Display | nein |
| internal 2,5" | 2x |
| internal 3,5" | 6x |
| Hot-Swap | nein |
| PCI-Slots | 8 |
| HDD Isolation | ja |
| Motherboard tray | no |
| Case cable management | yes |
| PSU formfactor | ATX |
| PSU position | Hinten Seitlich |
| Preinstalled fans | 5x 120mm |
| 120 mm Fans | 8 |
| Fan colour | black |
| Radiator Mounting | 1x Single (120mm), 2x Dual (240mm), 2x Triple (360mm) |
| Filter | yes |
| Dampening | no |
| Illumination | yes |
| Remote control | nein |
| Schlauchdurchführung | nein |
| Transport System | nein |
Awards
Pros:
+ Gorgeous aluminium construction.
+ Tempered glass panels on the front and side.
+ Excellent cooling.
+ RGB lighting is included.

read more...

+

Minimalistischer Auftritt, gefertigt aus edelsten Materialien
Voluminöser Innenraum im Doppelkammer-Layout mit Platz für lange Grafikkarten
Leistungsstarkes Kühlsystem mit fünf Lüftern
Vorbereitet für DIY-Wasserkühlung mit zwei 360-Millimeter-Radiatoren
Festplattenkäfig modular aufgebaut
Ausgezeichnetes Kabelmanagement
Drei RGB-LED-Strips und beleuchteter Schriftzug
Vier USB-3.0-Ports
Gut erreichbare Staubfilter

read more...

+ Gutes Kabelmanagement
+ Festplattenkäfig modular
+ Gute Festplattenentkopplung
+ Leicht erreichbare Staubfilter
+ Getönte Seitenteile aus Echtglas
+ Exzellente Verarbeitungsqualität
+ Fünf 120-mm-Lüfter im Lieferumfang
+ Drei RGB-LED-Steifen im Lieferumfang
+ Zwei 360-mm-Tripple-Radiatoren möglich

read more...