Lian Li


PC-T60A ATX Test Bench - silber
Open Air Case for amazing air flow and easy hardward changing. This Lian Li unit is ideal for any enthusiast benchmarker or gamer.
Item number: GELI-422
EAN: 4718466002655
MPN: PC-T60A
Manufacturer: Lian Li
Product information -
PC-T60A ATX Test Bench - silber
Lian Li gilt als die Referenz im Gehäusebau, was auf eine unübertroffene Funktionalität und superbe Verarbeitungsqualität zurückzuführen ist. Mit dem PC-T60 entwirft der Hersteller einen professionellen Bench-Table der im Gegensatz zu PC-T7 und PC-Q06 vor allem die Bedürfnisse von Hardware-Testern und Overclockern befriedigt.
Mit einem PC-Gehäuse im eigentlichen Sinne hat das Gerüst auf den ersten Blick wenig zu tun, da es keine geschlossenen Außenwände besitzt. Vielmehr werden Mainboard und Laufwerke frei zwischen zwei senkrechten Streben montiert, ohne weitere äußere Begrenzungen. Wie bei Lian Lian üblich, wird der Benchtable vollständig aus Aluminium gefertigt, was eine hohe Stabilität bei geringem Gewicht erlaubt. Die Verarbeitungsqualität ist ebenso auf dem bekannten Niveau des Edelherstellers und damit über jeden Zweifel erhaben.
Als Testbench oder Benchtable ermöglicht der T60 einen sehr schnellen Austausch der zentralen Hardware - Mainboard, Prozessor, Grafikkarte und Speicher. Dieser Aufbau kommt ursprünglich aus dem professionellen Systemtestbereich und wird ebenso bei anspruchsvollen Overclockern eingesetzt.
Hierbei wird die Platine zunächst waagerecht montiert. Dies bietet gegenüber der sonst üblichen senkrechten Montage beispielsweise den Vorteil, dass auch schwere Kühler und -Aufbauten ohne Probleme genutzt werden können. Noch wichtiger ist jedoch, dass das Mainboard mitsamt der Aufbauten nicht in einem Gehäuse untergebracht wird, sondern offen liegend. Damit kann sowohl die Platine als auch die darauf montierte Hardware besser erreicht und gewechselt werden.
Zu diesem Zweck gehören sogar Thumb-Screws zur Mainboard-Installation zum Lieferumfang, die einfach per Hand eingedreht werden und nicht den Griff in den Werkzeugkasten notwendig machen. Im Gegensatz zu den Test-Benchs anderer Hersteller verbaut Lian Li zudem eine stabile Blende für die PCI-Slots. Dort können somit auch schwere Grafikkarten mit Alternativkühlern stabilisiert werden, welche sich sonst zum Teil bedenklich verbiegen. Da ganze acht Blenden verbaut sind, können selbst umfangreiche Multi-VGA-Konfigurationen getestet werden.
Der Mainboard-Träger besitzt eine große Aussparung direkt unter dem CPU-Kühler, so dass ein Cooler mit Backplate auch ohne den Platinenausbau schnell gewechselt oder demontiert werden kann - beispielsweise um Wärmeleitpaste zu erneuern oder mehrere Kühler mit gleichem Setup zu testen.
Unter dem Mainboardtray werden die Laufwerke sowie die Stromversorgung installiert, wobei vergleichbar viel Platz zur Verfügung steht. Zwei 5,25 Zoll, drei 3,5 Zoll und zwei 2,5 Zoll Laufwerksslots bieten vielfältige Konfigurationsmöglichkeiten. Da das Netzteil am Boden montiert wird, verschiebt sich der Schwerpunkt des gesamten Testbenches nach unten, so dass trotz der Bauhöhe keine Kippgefahr besteht. Am Mainboardtray kann bei Bedarf ein optionales I/O-Panel montiert werden.
Das Gehäuse wird als
Bausatz
geliefert und muss selbst montiert werden! Entgegen der Verpackungsdeklaration handelt es sich nicht um einen Mini-ITX Benchtable.
Technische Details:
Maße: 351 x 400 x 330 mm (BxHxT)
Material: Aluminium
Farbe: Silber
Gewicht: 1,8 kg
Formfaktor: ATX, Micro-ATX (Tool-less)
Laufwerksschächte:
2x 5,25 Zoll
3x 3,5 Zoll (entkoppelt)
2x 2,5 Zoll
Netzteil (optional): Standard ATX
Erweiterungsslots: 8 (Tool-less)
I/O-Panel: optional
Further links for

"PC-T60A ATX Test Bench - silber"
Videos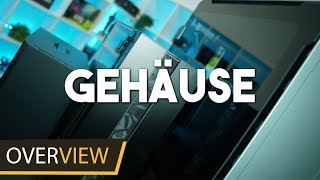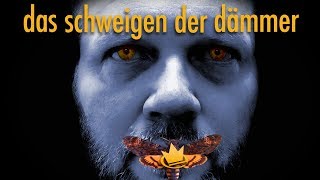 Technical Details
| | |
| --- | --- |
| max. Mainboardformfaktor | ATX |
| Case type | Benchtable |
| Form factor | ATX, Micro-ATX |
| Colour | silver |
| Primary colour | silver |
| Secondary colour | silver |
| Width (exact) | Triple-Fan |
| Height (exact) | Dual-Fan |
| Depth (exact) | Water |
| Width | 300 - 400 mm |
| Height | 300 - 400 mm, 400 - 500 mm |
| Depth | 300 - 400 mm |
| Weight (exact) | Yes |
| Weight | Up to 2 kg (4.4 lbs) |
| Material | aluminium |
| Front Door | Green |
| Position I/O | Front |
| Cardreader | nein |
| Fan controller | no |
| LCD/TFT Display | nein |
| internal 2,5" | 2x |
| internal 3,5" | 3x |
| external 5,25" | 2x |
| Hot-Swap | nein |
| PCI-Slots | 8 |
| HDD Isolation | ja |
| Motherboard tray | no |
| Case cable management | no |
| PSU formfactor | ATX |
| PSU position | Hinten Seitlich |
| Preinstalled fans | nein |
| Filter | no |
| Dampening | no |
| Illumination | no |
| Remote control | nein |
| Schlauchdurchführung | nein |
| Transport System | ja |
Awards
Das Lian Li PC-T60B ist ein hervorragend verarbeiteter Benchtable mit einer guten Ausstattung und diversen Features um die Handhabung und den Umbau eines Testsystem so einfach wie möglich zu gestalten. Gerade der Einsatz von vielen Rändelschrauben erleichtert das Wechseln diverser Hardware-Komponenten.

read more...

Ob Overclocker, Reviewer oder Enthusiast, der Lian Li PC-T60B Benchtable erleichtert dem Nutzer auf Grund seiner durchdachten Bauweise einiges an Arbeit. Außerdem lässt sich das Testsystem auch schön ansehen, sodass es nicht unbedingt im Hinterzimmer verschwinden muss, sondern ruhig auch Platz auf dem Schreibtisch im Wohnzimmer finden kann.

read more...

For us, the Lian Li Pitstop PC-T60A is like an electrical multimeter, you clunk it to the required setting on the dial and you test, it's just the same for this chassis. Imagine the multimeter did not have your most used setting, or kept failing every time you used it, it wouldn't last very long. Test benches are just the same, they shouldn't interfere with the desired operation and the PC-T60A doesn't. It should be easy to manage and aid your requirement, and the PC-T60A does.

read more...

The T60 on the other hand is perfect and if you don't mind paying a few $/£ extra for the trestle, you will find yourself with one of the easiest and probably the best test bed solutions there is, it has a small footprint that also makes it useful when space is an issue.

read more...

Ingame - Lian Li PC-T60 ATX Test Bench

Der Lian Li Pitstop T60 ist ein richtiges Benchmark-Tablet das eine alternative zum gängigen Gehäusen darstellt. In Lian Li typischer Edelaluminium Optik gehalten, stellt das wahrscheinlich ein Rekord für die Leichtgewicht.