Lian Li


PT-AF12-2B Staubfilter - 120mm
Air filters stop dust from entering into your system and causing high temperatures and also increases the components life. So these air filters can save you money in the long term.
Item number: GELI-386
EAN: 4718466001672
MPN: PT-AF12-2B
Manufacturer: Lian Li
Product information -
PT-AF12-2B Staubfilter - 120mm
Lian Li gilt als die Referenz im Gehäusebau und bietet eine Kollektion von schlichter Eleganz, maßgebender Verarbeitungsqualität und umfassender Funktionalität. Auch das Zubehör- und Ersatzteil-Programm ist sehr umfangreich, hochwertig verarbeitet und top-funktionell.
Hierbei handelt es sich um einen Staubfilter, der in einem stabilen Metallgehäuse untergebracht ist. Dort wird er einfach eingeschoben und kann zum Reinigen herausgezogen werden. Da der Filter aus einem stabilem Kunststoff besteht, kann er sowohl abgesaugt als auch gewaschen werden. Der Staub sammelt sich damit nicht mehr im Gehäuse, sondern nur noch im Filter.
Das schwarze Metall-Gehäuse besitzt vier Bohrungen, die den Befestigungslöchern eines 120-mm-Lüfters entsprechen. Damit kann er an entsprechenden Lüftern oder Lüfter-Slots montiert werden. Die Nutzung ist daher nicht auf Lian Li Gehäuse beschränkt.
Beim Einsatz an einem Montage-Slot ist darauf zu achten, dass um den Einbauplatz genügend Spielraum vorhanden ist, da das Metallgestell etwas größer als ein vergleichbarer Lüfter ist. Zudem muss eine Seite gut erreichbar sein, um den Filter herausziehen zu können, da dieser regelmäßiger Reinigung bedarf.
Technische Details:
Maße: 128 x 124 x 13 mm (BxHxT)
Farbe: Schwarz
Kompatibilität: 120 mm Lüfter / Lüfter-Slots
Staubfilter
Waschbar
Further links for

"PT-AF12-2B Staubfilter - 120mm"
Videos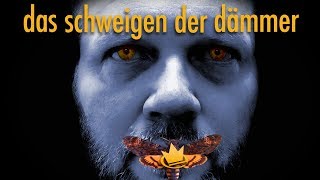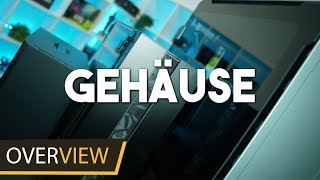 Technical Details
| | |
| --- | --- |
| Material | plastic |
| Filter type | rectangular, filter cartridge / cassette |
| Fan compatibility | 1x 120 mm |
| Colour | black |
| magnetic | no |
| Width | 100 - 200 mm |
| Width (exact) | 128 |
| Height | 100 - 200 mm |
| Height (exact) | 124 |