MSI


GeForce RTX 2070 Super Gaming X Trio, 8192 MB GDDR6
NVIDIA GeForce RTX 2070 Super Grafikkarte von MSI
mit 1.605/1.800 MHz Base-/Boost-Takt
8 GB GDDR6 VRAM mit 14 GHz RAM-Takt (effektiv)
Item number: GCMC-230
EAN: 4719072658762
MPN: V372-257R
Manufacturer: MSI
Product information -
GeForce RTX 2070 Super Gaming X Trio, 8192 MB GDDR6
Die
MSI Geforce RTX 2070 Super Gaming X Trio
gehört zu den Gaming-Grafikkarten der 2000er-Serie von NVIDIA und ist das Bindeglied zwischen High-End und Mittelklasse. Als Grafikchip kommt ein TU104-410-A1 mit 2.560 CUDA-Cores auf der GeForce RTX 2070 Super zum Einsatz. Der Chip wird im 12-nm-FinFET-Verfahren hergestellt und basiert auf der GPU-Architektur "Turing". Als Speicher wird GDDR6-VRAM mit einer Kapazität von 8 GB verwendet, während Ray Tracing- und Tensor-Rechenkerne fantastische Licht- und Schatteneffekte ermöglichen. In der neuen Super-Variante wurde der Basis- und Boost-Takt angehoben und die Shader-Einheiten (Cuda-Cores) wurden von 2.304 auf 2.560 erhöht.
Die Features der MSI Geforce RTX 2070 Super Gaming X Trio im Überblick:
Triple-Fan-Kühlerdesign mit RGB-LED-Beleuchtung
Schneller Basistakt der GPU: 1.605 MHz
Hoher Boost-Takt der GPU: 1.800 MHz
High-End-Grafikspeicher: 8 GB GDDR6
Sehr hoher Speichertakt: 7.000 MHz (effektiv 14.000 MHz)
Großes Speicherinterface: 256 Bit
Hohe Speicherbandbreite: 448 GB/s
Starke Rechenleistung: 2.560 CUDA-Cores (Shader)
Maximale TDP: 215 Watt
Zusätzlicher PCIe-Stromanschluss: 2x 8 Pin
Videoausgänge: 3x DP 1.4, 1x HDMI 2.0b
Kühlerdesign und Taktraten der MSI Geforce RTX 2070 Super Gaming X Trio
Der Grafikchip der
MSI Geforce RTX 2070 Super Gaming X Trio
taktet ab Werk mit einem Basistakt von 1.605 MHz und einem voreingestellten Boost-Takt von 1.800 MHz. Letzterer wird via GPU-Boost automatisch aktiviert, wenn der Grafikchip mehr Leistung benötigt. Der GDDR6-Videospeicher taktet mit sehr schnellen 7.000 MHz (effektiv 14.000 MHz), was knapp 75 Prozent schneller ist als beim direkten Vorgänger. Die Kapazität von 8 GB VRAM ermöglicht das Zocken mit 4K-Auflösung oder in der Virtual Reality. Als Kühler kommt ein Triple-Fan-Design zum Einsatz.
Weitere Informationen zur NVIDIA GeForce RTX 2070 Super:
Hintergrundwissen zur GPU-Architektur, dem GDDR6-Videospeicher sowie Benchmarks können auf der
Kategorieseite
gefunden werden.
Gratis-Spiele zu NVIDIA GeForce GTX/RTX Gaming-Grafikkarten:
Zu jeder bei Caseking gekauften Spiele-Grafikkarte versenden wir innerhalb von 14 Tagen nach Warenerhalt die dazugehörigen Gutscheincodes der jeweils aktuellen
Game-Bundles
per E-Mail. Bei nicht qualifizierten Produkten wird kein Gutscheincode versendet. Nur Endkunden erhalten kostenlose Beigaben. Alle Promotion-Aktionen sind limitiert und nur gültig, solange der Vorrat reicht oder bis das Angebot beendet wird. Der Rechtsweg ist ausgeschlossen. Nachfolgend sind alle momentan aktiven Gutscheinaktionen von NVIDIA aufgeführt:
Zur Zeit gibt es keine aktiven Spielebundles für Grafikkarten von NVIDIA.
Technische Details:
Maße: 328 x 56 x 140 mm (B x H x T)
Bauhöhe: 3-Slot
GPU: GeForce RTX 2070 Super
Chip: TU104-410-A1
Fertigung: 12 nm
GPU-Takt: 1.605 MHz
Boost Clock: 1.800 MHz
CUDA-Cores (Shader): 2.560
RT-Kerne: 40
Tensor-Cores: 320
Speicher-Größe: 8.192 MB
Speicher-Takt: 7.000 (14.000) MHz
Typ: GDDR6
Speicheranbindung: 256 Bit
Speicherbandbreite: 448 GB/s
Steckplatz: PCIe x16 (PCIe/PCIe 2.x/PCIe 3.0)
Anschlüsse:
3x DisplayPort 1.4
1x HDMI 2.0b
Stromversorgung: 2x 8-Pin-PCIe
Empfohlene Netzteil-Leistung: min. 550 Watt
Features: DirectX 12, OpenGL 4.5, Vulkan API, VR Ready, NVIDIA Ansel, G-SYNC HDR, NVIDIA GPU Boost 4.0, HDCP 2.2, NVIDIA Surround, 3D Vision, Tessellation, DLSS, PhysX, CUDA, NVENC, Adaptive Vertical Sync, VXGI, Super Resolution, 4K Ultra HD Support, SMP, NVIDIA ShadowPlay, Real-Time Ray Tracing, NVLink
Further links for

"GeForce RTX 2070 Super Gaming X Trio, 8192 MB GDDR6"
Videos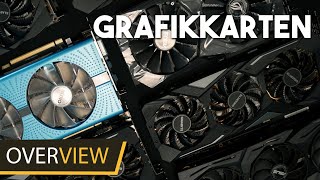 Technical Details
| | |
| --- | --- |
| GPU type / Series | NVIDIA GeForce RTX Gaming |
| Graphics chip | NVIDIA GeForce RTX 2070 Super |
| Fertigung | 12 nm |
| GPU Takt (Basis) max. | 1.605 MHz |
| GPU Takt (Boost) max. | 1.800 MHz |
| Shader Einheiten | 2.560 |
| VRAM size & type | 8.192 MB GDDR6 |
| Speicher Takt max. | 14.000 MHz |
| Speicheranbindung | 256 Bit |
| Display connectors | HDMI, Display Port, Display Port (2x), Display Port (3x) |
| Power supply | 2x 8-Pin PCIe |
| Slot Height | 3 Slots |
| Grafikkarten Länge (exakt) | 328 mm |
| Grafikkarten Höhe (exakt) | 56 mm |
| Grafikkarten Breite (exakt) | 140 mm |
| Grafikkarten Länge | über 300 mm |
| Grafikkarten Höhe | über 50 mm |
| Grafikkarten Breite | 130 - 140 mm |
| Illumination | yes |
| Illumination colour | RGB (selectable) |
| LED Kompatibilität | MSI Mystic Light Sync |
| Virtual Reality | Caseking Empfehlung, GeForce VR Ready |
| Feature | NVIDIA G-SYNC, NVIDIA G-SYNC HDR |
Awards
The Gaming X edition is a classic. Its cooling performance is perfectly aligned with the noise levels, in fact, acoustically speaking this card is incredibly silent even under the highest workloads. The recent aesthetic overhaul is a successful one a well, a more dark look with subtle RGB implementation are the keywords here. Taste and preference on looks, however, is such a subjective thing, but if you allow me to be a bit subjective in this regard, I think MSI hit the right spot here. MSI should be able to offer a competitive price compared to other AIB products.

read more...