Noctua


NF-A12x25 FLX Fan - 120mm
Highly optimised 120 mm fan from Noctua
3-Pin connection with 1.350/1.700/2.000 (RPM)
max. 102,1 m³/h & 22,6 dB(A)
6 Year guarantee
Item number: LUNA-073
EAN: 9010018100389
MPN: NF-A12x25 FLX
Manufacturer: Noctua
Product information -
NF-A12x25 FLX Fan - 120mm
The
Noctua NF-A12x25 FLX
is the newest flagship fan from Noctua. Four-and-a-half years in the making, Noctua took commitment to the development process to the next level. Noctua's innovations achieve remarkable results thanks to the fan's aerodynamic construction, and this also results in benefits to its cooling performance - as well as its incredibly quiet operation. This is possible in part thanks to the incredibly small distance between the fan blades and the fan frame, and moreover the tight clearance of just 0,5 mm this improvement demanded of Noctua is an impressive technical feat. Equipped with a
3-Pin connection
, the fan speed can be controlled using the Low Noise Adapter and the Ultra Low Noise Adapter to operate at 1.350, 1.700 or 2.000 RPM. As a result the fan produces at most 22,6 dB(A) and operates with very low noise levels for its airflow, which is up to 102,1 m³/h.
The Features of the Noctua NF-A12x25 FLX Fan at a Glance:
SSO2 bearings for high performance, quiet operation and long durability
Tiny clearance of just 0,5 mm provides incredible performance
2.000 RPM with just 102,1 m³/h & 22,6 dB(A)
L.N.A. and U.L.N.A adapter slows fan speed
Integrated anti-vibration pads for minimising noise
Superb quality with 6 year manufacturer guarantee
The Noctua NF-A12x25 FLX in Detail
The new top model from Noctua achieves some impressive specs. The 120 mm fan spins at between
1.350, 1.700 or 2.000 RPM
and offers
airflow of up to 102,1 m³/h
. The fan achieves an incredibly low noise rating of just
22,6 dB(A) at the highest speeds
. This fan is ideal for silent PC enthusiasts as well as overclockers!
Manufactured utilising a new material known as Sterrox LCP together with a range of impressive and innovative aerodynamic optimisations, the
NF-A12x25 FLX
is very impressive. One of the unique features of this fan is its unusually tight clearance between the blades and the fan frame, amounting to
just 0,5 mm
of clearance. This makes for incredibly efficient operation as well as improved air pressure, something that is of particular use when twinned with coolers and radiators. In order to make this possible, Noctua opted for a Sterrox liquid crystal polymer (LCP) on the fan blades which is incredibly resilient and possesses an unusually high resistance to heat.
Additionally, the hub of the fan is reinforced with metal to offer yet more stability. Despite the impressive performance of the
NF-A12x25 FLX
, people who put a lot of value in the quietness of a fan's operation will be especially interested in this cooler. Flow Acceleration Channels help to accelerate the air outwards, meaning that efficiency improvements as well as noise levels are both improved when compared to previous generations. Another optimisation of note can be seen in the
stepped inlet design
paired with the
inner surface microstructures
that are embedded in the frame.
Noctua's Smooth Commutation Drive 2 gives the
NF-A12x25 FLX
is the newest drive system, reducing centripetal force and contributing to the exceptionally quiet operation of the fan.
Noctua
has also gone to the extent of integrating highly effective SSO2 Bearing Technology to achieve additional stability over extended periods of operation.
Vibrations are minimised by means of
Anti-Vibration Pads
and, if you would like to mount this fan on a radiator,
Noctua
provides Anti-Vibration Seals with the fan. Another included accessory is
Low-Noise Adapter (L.N.A.)
and an
Ultra Low Noise Adapter (U.L.N.A.)
, both of which are included in the bundle and maintain max RPM at between 1.750 and 1.300 RPM. The connection to a 4-Pin Header is possible via the 3-Pin connection using an adapter. A handy
30cm cable extender
for large cases rounds out the capabilities of the fan.
Technical Specifications:
Dimensions: 120x120x25 mm
Connection: 3-Pin
Bearings: SSO2
Fan Blade Technology: A-Series with Flow Acceleration Channels
Frame Technology: AAO (Advanced Acoustic Optimisation)
RPM: 2.000 U/min
Max. RPM with L.N.A.: 1.700 U/min
Max. RPM with U.L.N.A.: 1.350 U/min
Max. Airflow: 102,1 m³/h
Max. Airflow with L.N.A.: 84,5 m³/h
Max. Airflow with U.L.N.A.: 64,5 m³/h
Max. Volume: 22,6 dB(A)
Max. Volume with L.N.A.: 18,8 dB(A)
Max. Volume with U.L.N.A.: 14,2 dB(A)
Max. Static Pressure: 2,34 mm H2O
Max. Static Pressure with L.N.A.: 1,65 mm H2O
Max. Static Pressure with U.L.N.A.: 1,05 mm H2O
Max. Power Consumption: 1,68 W
Max. Current: 0,14 A
Operating Voltage: 12V
Operating Life: Over 150.000 hours
Guarantee: 6 Years
Bundle: Fan, Low-Noise-Adapter (U.L.N.), Ultra-Low-Noise Adapter (U.L.N.A.), 3:4-Pin PSU adapter, 30cm cable extension, NA-AV3 Anti-Vibration attachments, Anti-Vibrations seals for water cooling radiators, fan screws
Further links for

"NF-A12x25 FLX Fan - 120mm"
Videos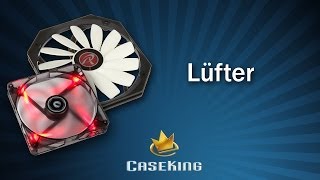 Technical Details
| | |
| --- | --- |
| Primary colour | brown |
| Secondary colour | beige |
| Fan connector | 3 Pin |
| Illumination | no |
| Max rpm (exact) | 2000 U/min |
| Max noise level (exact) | 22,6 dB(A) |
| Max air volume (exact) | 102,1 m³/h |
| Max rpm | 2000 - 2499 U/min |
| Max noise level | 20 - 24 dB(A) |
| Max air volume | 100 - 124 m³/h |
| Rotor diameter | 120 mm |
| Mounting holes | 120 mm |
| Warranty | 6 years |