Noctua


NF-A14 PWM chromax.black.swap Lüfter - 140mm
Leistungsfähiger PWM-gesteuerter 140 mm Noctua-Lüfter
Geräuscharm bei 24,6 dB(A)
schwarzer Rahmen und Rotor
Item number: LUNA-068
EAN: 9010018100426
MPN: NF-A14 PWM CH.BK.S
Manufacturer: Noctua
Product information -
NF-A14 PWM chromax.black.swap Lüfter - 140mm
Noctua gehört zu den bekannten Größen im Silent-Cooling-Bereich. Besonders die CPU-Kühler des österreichischen Herstellers genießen einen hervorragenden Ruf. Sie verbinden eine ausgezeichnete Verarbeitungsqualität mit einer hohen Kühlleistung und einer minimalen Geräuschentwicklung. Hierfür sind auch die Lüfter von Noctua maßgeblich verantwortlich, die auch separat erhältlich sind, um als Gehäuse- oder CPU-Lüfter zu dienen.
Zusätzlich zu Noctuas Standardsortiment leiser Premium-Lüfter, die über alle neusten Noctua-Technologien verfügen, mit einem breiten Zubehörpaket ausgeliefert werden und durch das bekannte beige Farbschema erkennbar sind, bietet der Hersteller nun auch eine zusätzliche Produktlinie an: Chromax. Das besondere an den Lüftern ist nicht zuletzt die ausschließlich schwarze Farbe, die Noctua auf Kundenwunsch umgesetzt hat.
Optimale Förderleistung vom NF-A14 Chromax.Black.Swap
Der
NF-A14 Chromax.Black.Swap
ist ein leiser 140 mm Premium-Lüfter mit rundem AAO (Advanced Acoustic Optimisation) Rahmen und 120 mm Montagelöchern (105 mm Lochabstand). Seine quadratische Form und 140 mm Montagelöcher machen ihn zu einer ausgezeichneten Wahl für die Verwendung auf Wasserkühlungs-Radiatoren oder als Gehäuselüfter. Durch fortschrittliche aerodynamische Konstruktionsmaßnahmen wie Flow Acceleration Channels erreicht der NF-A14 gegenüber dem vielfach ausgezeichneten NF-P14 eine nochmals verbesserte Silent-Kühlleistung.
Der Impeller des NF-A14 Chromax.Black.Swap ist saugseitig mit sogenannten Flow Acceleration Channels ausgestattet. Durch die Beschleunigung des Luftstroms in den kritischen äußeren Regionen der Lüfterblätter werden saugseitige Wirbelablösungen verringert, was zu einer höheren Effizienz und einer niedrigeren turbulenzbedingtem Lärmemission führt.
Minimale Geräuschentwicklung
Noctuas AAO (Advandced Acoustic Optimisation) Rahmen verfügen über integrierte Vibrationspuffer sowie einen abgestuften Einlassbereich (Stepped Inlet Design) und eine Mikrostruktur im Innenbereich (Inner Surface Microstructures), die eine noch bessere Performance/Noise-Effizienz ermöglichen.
Erweiterte Farbauswahl
Die aus extra-weichem Silikon gefertigten Anti-Vibrations Pads verringern die Übertragung minimalster Vibrationen und sind zugleich mit allen Standard-Schrauben sowie handelsüblichen Montagesystemen oder bei CPU-Kühlern verwendeten Lüfterklammern kompatibel. Beim NF-A14 Chromax.Black.Swap lassen sich die Entkoppler-Ecken in mehreren Farben verwenden. Dem Lüfter liegen sie in den Farben Schwarz, Weiß, Gelb, Grün, Rot und Blau bei.
Außerdem ist der NF-A14 Chromax.Black.Swap mit der weiter optimierten zweiten Generation von Noctuas bewährtem SSO-Lagersystem ausgestattet. Bei SSO2 sitzt der rückseitige Magnet näher an der Lüfterachse und bewirkt so eine noch bessere Stabilisierung, was zu einer weiter verbesserten Präzision und Haltbarkeit führt.
Noctuas Lüfter sind für ihre makellose Qualität und herausragende Langlebigkeit bekannt. Wie alle Noctua Lüfter verfügt der NF-A14 Chromax.Black.Swap über eine MTBF-Spezifikation von über 150.000 Stunden und wird mit vollen 6 Jahren Herstellergarantie ausgeliefert.
Technische Details:
Maße: 140 x 140 x 25 mm (B x H x T)
Material: Kunststoff
Normalmodus: 1.500 U/Min (min. 300 über PWM), 24,6 dB(A), 140,2 m³/h
Spannung: 12 V
Leistungsaufnahme: 1,56 W, 0,13 A
Anschluss: 4-Pin PWM
Lebenserwartung: 150.000 h
Herstellergarantie: 6 Jahre
Zubehör:
30 cm Kabelverlängerung
4x Lüfterschrauben
24x Vibrationshemmer
Further links for

"NF-A14 PWM chromax.black.swap Lüfter - 140mm"
Videos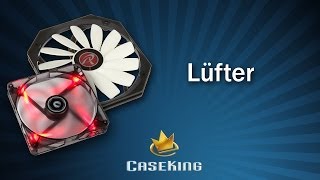 Technical Details
| | |
| --- | --- |
| Rotor diameter | 140 mm |
| Mounting holes | 140 mm |
| Primary colour | black |
| Secondary colour | blue, yellow, green, red, black, white |
| Fan connector | 4 Pin (PWM) |
| Illumination | no |
| Max rpm (exact) | 1500 U/min |
| Min rpm (exact) | 300 U/min |
| Max noise level (exact) | 24,6 dB(A) |
| Max air volume (exact) | 140,2 m³/h |
| Max rpm | 1500 - 1999 U/min |
| Min rpm | 250 - 499 U/min |
| Max noise level | 20 - 24 dB(A) |
| Max air volume | 125 - 149 m³/h |
| Warranty | 6 years |
Awards
+ Chromax customization allows for a lot of color accents to match your build
+ All black color scheme option allows for universal compatibility in any DIY system
+ Very efficient motor that consumes relatively little power and can have the fan run at low speeds
+ One of the best fan bearings in the retail market today
+ 6-year warranty

read more...

This is all about how it looks, and will this make a difference to the Noctua range and the beige branding that is loved or hated. Noctua is an industry-leading brand in performance and design, and that sounds a little like a tagline, but it's something they live up to.

read more...