Noctua


NH-C14S CPU-Kühler - 140mm
Sehr hochwertiger Top-Down Hochleistungskühler
mit 140-mm-Lüfter und Spannungsadapter
Item number: CPNA-038
EAN: 4716123315698
MPN: NH-C14S
Manufacturer: Noctua
Product information -
NH-C14S CPU-Kühler - 140mm
Noctua hat sich einen festen Sitz in der Ruhmeshalle höchstwertiger High-End Kühler erarbeitet. Hohe Kühlleistung verbunden mit einer geringen Geräuschentwicklung sind dabei das zentrale Anliegen des aus Österreich stammenden Herstellers. Wesentlichen Anteil am Erfolg haben die selbst entwickelten High-End-Lüfter, die auf den Kühlern zum Einsatz kommen und mit ihrer ungewöhnlichen Farbgebung und dem damit verbundenen hohen Wiedererkennungswert inzwischen zum optischen Markenzeichen geworden sind.
Der NH-C14S ist eine Weiterentwicklung des C14 Designs. Bei beiden handelt es sich um Top-Down-Kühler, die sich entsprechend vor allem dann empfehlen, wenn hohe Kühlleistung mit geringer Bauhöhe verbunden werden soll, oder eine besonders starke Belüftung im Seitenteil vorhanden ist. Der C14S verknüpft diese Aspekte jedoch noch deutlich konsequenter als sein Vorgänger. Das S-Modell erreicht mit seinem einzelnen 140-Millilmeter-Lüfter vergleichbare Kühlleistungen wie sein Vorgänger, der dafür zwei Ventilatoren benötigt.
Die Lüfterposition ist dabei frei wählbar, so dass der NH-C14S deutlich weniger Platzprobleme verursacht. In eher breiten Gehäusen wird der Lüfter auf dem Kühler in Top-Blow-Anordnung verbaut, so dass unter dem Kühler Speichermodule mit bis zu 65 Millimetern Bauhöhe Platz haben. Wird der Lüfter unter der Kühlfläche saugend montiert, beträgt die Bauhöhe des gesamten Kühlers nur 115 Millimeter. Ein grundlegender Vorteil aller Top-Down-Modelle, egal mit welcher Lüfteranordnung, bleibt dabei erhalten: gute Kühlung der Mainboard-Komponenten, da der Luftstrom im Gegensatz zu Tower-Modellen direkt auf die Platine gelenkt wird.
Wie bei allen Noctua-Kühlern ist die Verarbeitungsqualität überragend. Während andere Hersteller die Verbindungsstellen zwischen Heatpipes und Lamellen über Steckverbindungen herstellen, werden diese bei Noctua verlötet. Dies garantiert einen optimalen Wärmeübergang und lange Haltbarkeit. Auch die Optik des Kühlkörpers zeigt die beispielhaft hohe Qualität. Selbiges gilt auch für den mitgelieferten NF-A14-PWM-Lüfter, der mit beeindruckenden Kenndaten überzeugen und bei Bedarf mit dem beiliegenden Adapter weiter an die individuellen Bedürfnisse angepasst werden kann.
Bei höchster Drehzahl bewegt der A14 PWM bei 1.500 Umdrehungen pro Minute 140,2 Kubikmeter Luft, über den beiliegenden Low-Noise-Adapter zur Spannungsreduktion oder die Ansteuerung mit PWM-Signal lassen sich Geschwindigkeit und Lautstärke deutlich drosseln. Die Mindestdrehzahl liegt bei nur 300 Umdrehungen pro Minute - subjektiv nahezu lautlos! Dank flexiblem SecuFirm2 Montagesystem ist die Kompatibilität mit praktisch allen aktuellen Sockeln gewährleistet. Wärmeleitpaste gehört zum Lieferumfang.
Sockel AM4 Kompatibilitätshinweis für AMD Ryzen™ Desktop-CPUs
Sämtliche aktuellen Multi-Sockel CPU-Kühler für den Desktop-Bereich werden mittlerweile inklusive Montageteilen für den AM4-Sockel von AMDs Ryzen Prozessoren ausgeliefert. Da Noctua bereits vor einigen Monaten mit der Auslieferung der aktualisierten Versionen inklusive AM4-Unterstützung begonnen hat, handelt es sich bei der aktuell im Verkauf befindlichen Ware bereits um die aktualisierten Versionen. Im unwahrscheinlichen Fall, dass Kunden dennoch alte Ware ohne AM4-Unterstützung erhalten, können sie selbstverständlich kostenlose Upgrade-Kits über Noctuas Webseite beziehen.
Technische Details:
Maße (ohne Lüfter): 140 x 115 x 163 mm (BxHxT)
Maße (mit Lüfter oben montiert): 140 x 142 x 140 mm (BxHxT)
Material: Vernickeltes Kupfer (Basis, Heatpipes), Aluminium (Lamellen)
Heatpipes: 6x Ø 6mm
Gewicht: 820 / 1.015 g (ohne / mit Lüfter)
Lüfter: 140 mm Noctua NF-A14 PWM
Maximale Drehzahl: 24,6 dB(A), 1.500 U/Min, 140,2 m³/h
Mit L.N.A.: 19,2 dB(A), 1.200 U/Min, 115,5 m³/h

Lebenserwartung: > 150.000 h
Kompatibilität:
Intel Sockel 1150, 1151, 1155, 1156, 1200, 1366, 2011, 2011-v3, 2066
AMD Sockel AM2, AM2+, AM3, AM3+, AM4, FM1, FM2, FM2+ (Backplate erforderlich)
Garantie: 6 Jahre
Further links for

"NH-C14S CPU-Kühler - 140mm"
Videos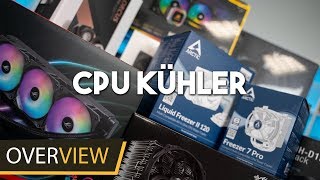 Technical Details
| | |
| --- | --- |
| CPU socket | 1150, 1151, 1155, 1156, 1366, 2011, 2011-V3, 2066, AM2, AM3, AM3+, FM1, FM2, FM2+ |
| CPU cooler type | Top Blower |
| Fan connector | 4 Pin (PWM) |
| CPU cooler width (accurate) | 140 mm |
| CPU cooler height (accurate) | 142 mm |
| CPU cooler depth (accurate) | 140 mm |
| CPU cooler width | 140 to 149 mm |
| CPU cooler height | 140 to 149 mm |
| CPU cooler depth | 140 to 149 mm |
| Material base plate | nickel-plated copper |
| Material heat sink | aluminium |
| Weight in g (exact) | 1015 |
| Weight in g | 1000 - 1100 g |
| Max rpm (exact) | 1500 U/min |
| Max noise level (exact) | 24,6 dB(A) |
| Max air volume (exact) | 140,2 m³/h |
| Max rpm | 1500 - 1999 U/min |
| Max noise level | 20 - 24 dB(A) |
| Max air volume | 125 - 149 m³/h |
| TDP | keine Angabe |
| No. of Heatpipes | 6 |
| Heatpipe diameter | 6 mm |
| CPU cooler fan(s) included | 1x 140 mm |
| Heat sink colour | silver |
| Fan colour | beige, brown |
| Additional fan mounting | yes |
| Illumination | no |
| Approved for | active air flow |
Awards
The Noctua NH-C14S C-Type Premium CPU Cooler is one heck of a CPU cooler that we would recommend for anyone looking to upgrade their system to get that added bit of performance, don't forget that second NF-A14 fan though!

read more...

Auch ein leistungsstarker Prozessor wie der Core i7-4790K wird von Noctuas runderneuertem Top-Flow-Kühler mühelos in Schach gehalten. Leistungsstarke Towerkühler sorgen zwar für noch etwas niedrigere Temperaturen, aber auch der NH-C14S hat noch ordentlich Reserven für heiße Sommertage, Übertaktungsversuche oder schlicht auch den Betrieb mit weit heruntergereltem Lüfter. Dabei profitiert auch dieser Kühler wieder von Noctuas Premiumanspruch. Egal ob Kühler, Lüfter oder Montagezubehör - alle Teile fallen wertig und überzeugend aus und sorgen dafür, dass der NH-C14S ein zwar teures, aber ungemein stimmiges Gesamtpaket darstellt.

read more...

PCGameware - Noctua NH-C14S

When you hold the Noctua NH-C14S in your hands you can immediately feel the difference in quality compared to most other CPU coolers. You can see the workmanship and feel the quality materials that make up the whole product, the well milled base, the SecuFirm2 mounting system and the non-flimsy aluminium fins to bring a few areas to point.

Mod-your-case - Noctua - NH-C14S - Top-Flow-Kühler

Mit dem NH-C14S hat Noctua es wieder einmal geschafft, einen vorhandenen Kühler durch verschiedene Optimierungen nicht nur, was die Leistung angeht zu verbessern, sondern auch die Kompatibilität zu steigern. Durch den asymmetrischen Aufbau kann der Kühler so montiert werden, dass auf fast allen Mainboards der obere PCIe Slot nicht blockiert wird. Mit der Option den Lüfter unter oder auf dem Kühler montieren zu können kann man zudem entweder eine hohe Kompatibilität zu Speichern mit einem großen Kühlkörper oder zu kleinen und flachen Gehäusen erreichen. Die Verarbeitungsqualität liegt auf einem sehr hohen Niveau. Auch die Kühlleistung konnte in unserem Test vollkommen überzeugen und bietet zudem noch Potenzial um die verbaute CPU zu übertakten.

PC-Max - Noctua NH-C14S und NH-D15S

Positiv ist uns am Noctua NH-C14S die Kühl-Performance in Verbindung mit einer guten Kompatibilität zu dem obersten PCIe-Steckplatz, den RAM-Modulen bis zu einer möglichen Höhe von 65 Millimetern und einer möglichen Gesamthöhe von 105 Millimetern aufgefallen.

A product specially designed for configurations Micro-ATX and Mini-ITX that despite being compact in height manages to keep up with the heat sink vertical higher performance. If you look for a power dissipating from top of the range but have homes that do not allow coolers too high, well, the Noctua NH-C14S is probably the solution for you!

read more...