Noctua


NH-L9a-AM4 Low Profile CPU-Kühler - 92mm
Sehr leiser und flacher Premium-CPU-Kühler von Noctua
mit 92 mm Lüfter
für AMD4-Sockel
geeignet für HTPCs und Small-Form-Factor-Gehäuse
Item number: CPNA-048
EAN: 9010018000092
MPN: NH-L9a-AM4
Manufacturer: Noctua
Product information -
NH-L9a-AM4 Low Profile CPU-Kühler - 92mm
Noctua gehört zu den bekannten Größen im Silent- und High-End-Cooling-Bereich. Besonders die CPU-Kühler des österreichischen Herstellers genießen einen hervorragenden Ruf. Sie verbinden eine ausgezeichnete Verarbeitungsqualität mit einer hohen Kühlleistung und einer minimalen Geräuschentwicklung. Hierfür sind maßgeblich die selbst entwickelten Lüfter von Noctua verantwortlich, die auch separat erhältlich sind, um als Gehäuse- oder CPU-Lüfter zu dienen.
Der NH-L9a-AM4 ist ein leiser Premium-Kühler für
AMD4-basierte
HTPCs und Small-Form-Factor-Systeme. Mit einer superflachen Bauhöhe von nur 37 Millimetern eignet sich der NH-L9a-AM4 ideal für besonders kompakte Gehäuse und dank seiner Grundfläche von 92 x 114 Millimetern bietet der Kühler hervorragende Kompatibilität mit hohen Speichermodulen und anderen Komponenten auf Mini-ITX-Mainboards.
Optimiert für kompakte Gehäuse
Das maßgeschneiderte
SecuFirm2-Montagesystem
für AM4 macht die Installation zu einem Kinderspiel und der hochoptimierte NF-A9x14 Premium-Lüfter mit PWM-Unterstützung für automatische Geschwindigkeitsregelung garantiert ausgezeichnete Laufruhe. Dank des extrem niedrigen Kühlkörpers (23 mm) und des 14 mm schlanken NF-A9x14 Lüfters beträgt die Gesamthöhe des NH-L9a-AM4 nur 37 mm. Damit eignet sich der Kühler ideal für kompakte HTPCs und Small-Form-Factor-Gehäuse, die nur sehr wenig Platz für CPU-Kühler bieten.
Der NH-L9a-AM4 verfügt über eine Grundfläche von 92 x 114 mm, die genau in die von AMD spezifizierte 96 x 114 mm Zone passt. Damit hängt der Kühler nicht über die RAM Slots und bietet volle Kompatibilität zu hohen RAM Modulen. Bei vielen AMD-basierten Mini-ITX-Mainboards sitzt der PCIe-Slot direkt neben der 96 x 114 mm messenden Sockelzone. Während größere Kühler meist den PCIe-Slot blockieren, ist der 92 x 114 mm große NH-L9a-AM4 mit PCIe-Karten vollkommen kompatibel.
Kleiner Lüfter mit hoher Kühlleistung
Der hochoptimierte NF-A9x14 Premium-Lüfter unterstützt PWM für eine vollautomatische Geschwindigkeitsregelung und greift auf neuartige aerodynamische Konstruktionsmaßnahmen sowie
Noctuas AAO-Rahmensystem
zurück. So bleibt der NH-L9a-AM4 bemerkenswert leise.
Mit dem Low-Noise-Adapter (L.N.A.) kann die Geschwindigkeit des NF-A9x14 Lüfters von 2.500 auf 1.800 U/min reduziert werden. So lassen sich mit CPUs unter 65 Watt TDP nahezu lautlose Systeme realisieren. Noctuas renommierte und beiliegende
NT-H1 Wärmeleitpaste
ist eine professionelle TIM-Lösung, die minimalen thermischen Widerstand, einfaches Handling und exzellente Langzeitstabilität gewährleistet.
Noctua-Produkte sind für ihre makellose Qualität und herausragende Langlebigkeit bekannt und wie alle Noctua-Lüfter verfügt auch der mitgelieferte NF-A9x14 über eine
MTBF-Spezifikation
von über 150.000 Stunden. Das gesamte Paket des NH-L9a-AM4 wird mit vollen 6 Jahren Herstellergarantie ausgeliefert. So verbindet der NH-L9a alle Vorzüge größerer Noctua-Kühler in einem extrem kompakten, rundum hochwertigen Komplettpaket für schlanke HTPC Systeme.
Hinweis:
Der NH-L9a-AM4 ist ein extrem kompakter, leiser Low-Profile-Kühler, der für die Verwendung in kleinen Gehäusen und HTPC-Umgebungen entwickelt wurde. Der Kühler verfügt über eine in seiner Klasse hervorragende Kühlleistung, ist jedoch nicht für Overclocking geeignet und nur für Prozessoren mit bis zu
65 Watt TDP (Thermal Design Power)
empfohlen.
Technische Details:
Maße: 114 x 37 x 92 mm (B x H x T)
Material: vernickeltes Kupfer (Bodenplatte, Heatpipes), Aluminium (Lamellen)
Gewicht: ca. 465 g
Heatpipes: 2x
Lüfter Noctua NF-A9x14 PWM:
Format: 92x92x14 mm
Lautstärke: max. 19,9 dB(A)
Drehzahl: 500 - 2.250 U/min (PWM-gesteuert)
Förderleistung: max. 50,5 m³/h
Statischer Druck: max. 1,64 mmH2O
Leistungsaufnahme: 1,32 W
Betriebsspannung: 12 V
MTBF: > 150.000 h
Kompatibilität: AMD AM4
Herstellergarantie: 6 Jahre
Lieferumfang:
1x NF-A9x14 PWM Premium Lüfter
1x Low-Noise Adapter (L.N.A.)
NT-H1 High-End-Wärmeleitpaste
SecuFirm2 Montage-Kit
Schrauben für 92x92x25mm Lüfter
Noctua Case-Badge aus Metall

Further links for

"NH-L9a-AM4 Low Profile CPU-Kühler - 92mm"
Videos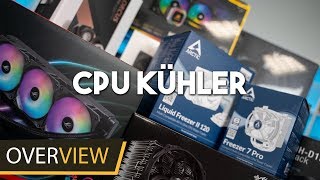 Technical Details
| | |
| --- | --- |
| CPU socket | AM4 |
| CPU cooler type | Top Blower |
| Fan connector | 4 Pin (PWM) |
| CPU cooler width (accurate) | 114 mm |
| CPU cooler height (accurate) | 37 mm |
| CPU cooler depth (accurate) | 92 mm |
| CPU cooler width | 110 to 119 mm |
| CPU cooler height | up to 50 mm |
| CPU cooler depth | 90 to 99 mm |
| Material base plate | nickel-plated copper |
| Material heat sink | aluminium |
| Weight in g (exact) | 465 |
| Weight in g | 400 - 500 g |
| Max rpm (exact) | 2250 U/min |
| Min rpm (exact) | 500 U/min |
| Max noise level (exact) | 19,9 dB(A) |
| Max air volume (exact) | 50,5 m³/h |
| Max rpm | 2000 - 2499 U/min |
| Min rpm | 500 - 749 U/min |
| Max noise level | 15 - 19 dB(A) |
| Max air volume | 50 - 74 m³/h |
| TDP | keine Angabe |
| No. of Heatpipes | 2 |
| CPU cooler fan(s) included | 1x 92 mm |
| Heat sink colour | silver |
| Fan colour | beige |
| Additional fan mounting | no |
| Illumination | no |
| Approved for | active air flow |
Awards
- Slightly better performance
- No space wasted
- Good performance for the size
- Quiet

read more...

Noctua has again made its mark on the computer after-market peripheral upgrades. Although the NH-L9a-AM4 L-Type low-profile cooler is specific to the new AMD Ryzen socket, the NH-L12S contains the mounting hardware for all of the current Intel and AMD socket types; plus Noctua offers a free upgrade for future socket designs. Noctua only requires a proof of purchase (photo, scan or screenshot of the invoice) of both a Noctua CPU cooler and hardware components corresponding to the specific kit when requesting a mounting kit upgrade.

As previously stated, the NH-L9a AM4 & NH-L12S coolers are neither designed nor recommended for an overclocked setup. What they do provide is efficient cooling performance for compact/small form factor cases, and they can be an ideal fit for new systems based on AMD Ryzen APUs.

read more...