Noctua


NH-L9x65 CPU Cooler - 92mm
Powerful top-blower design CPU cooler from Noctua
1x 92 mm PWM fans for Intel-/AMD systems
Item number: CPNA-037
EAN: 4716123315629
MPN: NH-L9X65
Manufacturer: Noctua
Product information -
NH-L9x65 CPU Cooler - 92mm
Noctua belongs to the pantheon of greats when it comes to the subject of silent- and high-end cooling solutions. CPU coolers are particularly close to the heart of this Austrian manufacturer, combining superb manufacturing quality with incredible cooling performance - all with a minimum of noise produced. Achieving this is possible primarily due to their own custom fans that they develop themselves, which are also available separately for use as case- or CPU fans.
The NH-L9x65 is a taller, and therefore more powerful version, of Noctua's highly sought after Low-Profile NH-L9 series of coolers. At 65 mm instead of 37 mm and equipped with four instead of two heatpipes, the NH-L9x65 offers a noticeable increase in cooling performance over its siblings in the line-up. It achieves all this with a surface area of just 95 x 95 mm.
The diminutive size of the cooler results in 100% compatibility with Intel-based Mini-ITX motherboards along with their RAM and PCI-Express expansion cards, with the cooler ensuring easy unobstructed access to all ports near the socket. Thanks to the optimised premium quality NF-A9x14 fan with its PWM support for automatic speed regulation, with compatible motherboards, the Noctua NH-L9x65 is astonishingly quiet during use.
The cooler's functionality is rounded out by the addition of the professional "SecuFirm2"-multi-socket mounting system, Noctua's renowned "NT-H1" thermal paste and a full 6 year manufacturer guarantee. This is how the NH-L9x65 achieves the advantages that come with standard-size coolers and packs them into an incredibly compact, premium package that is ideally suited for systems with limited space. Not to mention the fact that this cooler achieves all this in part due to its top-down blower design.
Socket AM4 Compatibility with AMD Ryzen™ Desktop CPUs
The Austrian cooling specialists at Noctua have provided an optional SecuFirm2™-installation set for mounting the older coolers to newer processor sockets. For Noctua's CPU coolers, e.g. the
NH-U14S
,
NH-U12S
and
NH-U9S
, this mounting kit is available
NM-AM4-UxS
(click here) in the Caseking shop and for
most other Noctua coolers
the
NM-AM4
(click here) allows users to upgrade their premium coolers from years gone by to function with AMD's Socket AM4.
When purchasing new
, this NH-L9x65 is also available in the
SE-AM4 Special Edition
(click here) which is exclusively compatible with AMD Socket AM4.
Note:
The NH-L9x65 is a compact, quiet, low-profile cooler that is designed for use in small cases and HTPCs. The cooler offers superb cooling performance in its class, however it is not designed for overclocking and users should take additional precautions when using this cooler on processors with a TDP of greater than 95 Watts.
Technical Details:
Dimensions:
Without Fans: 95 x 51 x 95 mm (W x H x D)
With Fans: 95 x 65 x 95 mm (W x H x D)
Material: Nickel-plated copper (baseplate, heatpipes), nickel-plated aluminium (fins)
Weight:
Without Fan: approx. 340 g
With Fan: approx. 413 g
Heatpipes: 4x Ø 6 mm
Fan: 1x 92 mm NF-A9x14 PWM
Standard: max. 23,6 dB(A), 2.500 U/min, 57,5 m³/h
LNA: 14,8 dB(A), 1.800 U/min, 40,8 m³/h
Power Consumptions: 2,52 W
Operating Voltage: 12 V
MTBF: > 150.000 h
Compatibility:
Intel Socket 1150, 1151, 1155, 1156, 2011, 2011-V3 (Square ILM), 2066
AMD-Socket (orginal AMD motherboard backplate necessary) AM2, AM2+, AM3, AM3+, FM1, FM2, FM2+
Manufacturer's Guarantee: 6 Jahre
Further links for

"NH-L9x65 CPU Cooler - 92mm"
Videos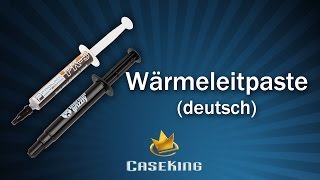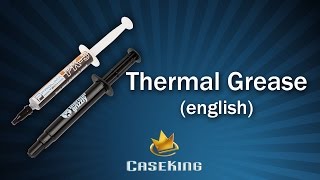 Technical Details
| | |
| --- | --- |
| CPU socket | 1150, 1151, 1155, 1156, 2011, 2011-V3, 2066, AM2, AM3, AM3+, FM1, FM2, FM2+ |
| CPU cooler type | Top Blower |
| Fan connector | 4 Pin (PWM) |
| CPU cooler width (accurate) | 95 mm |
| CPU cooler height (accurate) | 65 mm |
| CPU cooler depth (accurate) | 95 mm |
| CPU cooler width | 90 to 99 mm |
| CPU cooler height | 60 to 69 mm |
| CPU cooler depth | 90 to 99 mm |
| Material base plate | nickel-plated copper |
| Material heat sink | nickel-plated aluminium |
| Weight in g (exact) | 413 |
| Weight in g | 400 - 500 g |
| Max rpm (exact) | 2500 U/min |
| Max noise level (exact) | 23,6 dB(A) |
| Max air volume (exact) | 57,5 m³/h |
| Max rpm | 2500 - 2999 U/min |
| Max noise level | 20 - 24 dB(A) |
| Max air volume | 50 - 74 m³/h |
| No. of Heatpipes | 4 |
| Heatpipe diameter | 6 mm |
| CPU cooler fan(s) included | 1x 92 mm |
| Heat sink colour | silver |
| Fan colour | beige, brown |
| Additional fan mounting | no |
| Illumination | no |
| Approved for | active air flow |