Noctua


NH-U12S TR4-SP3 CPU-Kühler - 120mm
Single-Tower-CPU-Kühler von Noctua
extrem leistungsstark & leise
mit Noctua NF-F12 PWM-Lüfter
maßgeschneidert für die AMD Sockel TR4 & SP3
Item number: CPNA-046
EAN: 9010018000115
MPN: NH-U12S TR4-SP3
Manufacturer: Noctua
Product information -
NH-U12S TR4-SP3 CPU-Kühler - 120mm
Noctua gehört zu den bekannten Größen im Silent- und High-End Cooling Bereich, wobei besonders die CPU-Kühler des österreichischen Herstellers einen hervorragenden Ruf genießen. Diese verbinden eine ausgezeichnete Verarbeitungsqualität mit einer hohen Kühlleistung und einer minimalen Geräuschentwicklung. Hierfür sind auch die selbst entwickelten Lüfter von Noctua maßgeblich verantwortlich, die zudem separat erhältlich sind, um als Gehäuse-, CPU- oder Radiatorlüfter zu dienen.
Der Noctua NH-U12S TR4-SP3 CPU-Kühler im Überblick:
Single-Tower-CPU-Kühler
Noctua NF-F12 Premium-Lüfter
PWM Unterstützung und Low-Noise-Adapter
Extrem einfaches SecuFirm2 Montagesystem
Maßgeschneidert für die AMD Sockel TR4 & SP3
Sechs Jahre Herstellergarantie
Effizienter und zuverlässiger CPU-Kühler für TR4 & SP3
Der NH-U12S TR4-SP3 ist ein 12 cm Single-Tower CPU Kühler aus Noctuas klassischer U-Serie, die mehr als 400 Auszeichnungen und Empfehlungen von internationalen Fachpublikationen erhalten hat. Die 45 mm schlanke Bauform der S-Version garantiert nicht nur hundertprozentige Kompatibilität mit hohen RAM Modulen, sondern ermöglicht durch ein weiter optimiertes Design im Zusammenspiel mit dem vollautomatisch über PWM regelbaren NF-F12 FocusedFlow Lüfter zugleich eine gegenüber der Vorgängerversion nochmals verbesserte Silent-Kühlleistung.
Komplettiert wird das rundum hochwertige Gesamtpaket durch das bewährte SecuFirm2 Montagesystem, Noctuas renommierte NT-H1 Wärmeleitpaste und 6 Jahre Herstellergarantie. Seine hervorragende Kühlleistung, exzellente Laufruhe und ausgezeichnete Kompatibilität machen den NH-U12S TR4-SP3 zu einer Premium-Lösung für höchste Ansprüche.
Mit einer Bauhöhe von 158 mm ist der NH-U12S TR4-SP3 kompakt genug, um problemlos in die meisten modernen Tower-Gehäuse zu passen. Durch die Breite von 125 mm (inkl. Lüfter und Lüfterklammern) ragt der Kühler auf normalen ATX oder Micro-ATX Mainboards nicht über den obersten PCIe-Slot, sodass beste Kompatibilität mit SLI- und CrossFire-Systemen garantiert ist.
Der von über 150 Hardware-Publikationen und tausenden Enthusiasten empfohlene NF-F12 FocusedFlow-Lüfter ist bekannt für seine Kombination von hervorragendem statischen Druck, exzellenter Kühler-Performance und erstaunlicher Laufruhe. Er unterstützt PWM für bequeme, vollautomatische Geschwindigkeitsregelung über das Mainboard. Überdies kann durch den mitgelieferten Low-Noise Adapter die Maximalgeschwindigkeit von 1.500 auf 1.200 U/min reduziert werden, um einen noch leiseren Betrieb zu ermöglichen.
Der L.N.A. (Low-Noise Adapter) reduziert dabei die Drehzahl auf 1.200 U/Min, wodurch die Lautstärke auf 18,6 dB(A) sinkt. Für Anwender, die durch einen zweiten NF-F12 Lüfter im Push/Pull-Betrieb noch bessere Leistung erzielen möchten, wird der NH-U12S TR4-SP3 mit speziellen Lüfterklammern und einem zusätzlichen Set Anti-Vibrations Pads ausgeliefert. Diese ermöglichen es, den hinteren Lüfter um 5mm abzusetzen und so im Doppellüfterbetrieb eine bessere Akustik zu erzielen.
Noctuas SecuFirm2 Montagesysteme hat sich zu einem Synonym für Qualität, Zuverlässigkeit und Anwenderfreundlichkeit entwickelt. Der NH-U12S TR4-SP3 ist dabei eine dedizierte Version für den AMD Sockel TR4 und SP3, der sich besonders einfach montieren lässt. Einfach den Kühler aufsetzen, die vier Federschrauben festziehen und fertig! Aufgrund einer vergrößerten und maßgeschneiderten Kontaktfläche kann dieser Kühler außerdem nicht auf anderen Sockeln verwendet werden und ist nicht mit Noctuas Standard-Montagesystem kompatibel.
Technische Details:
Maße (ohne Lüfter): 125 x 158 x 45 mm (B x H x T)
Maße (mit Lüfter): 125 x 158 x 71 mm (B x H x T)
Material: vernickeltes Kupfer (Boden, Heatpipes), vernickeltes Aluminium (Lamellen)
Gewicht (ohne / mit Lüftern): 695 / 870 g
Lüfter: 1x 120 mm NF-F12
Normalbetrieb: 22,4 dB(A), 1.500 U/Min, 93,4 m³/h
mit L.N.A.: 18,6 dB(A), 1.200 U/Min, 74,3 m³/h
Betriebsspannung: 12 V
Leistungsaufnahme: 0,6 W
Lebenserwartung: > 150.000 h
Kompatibilität: AMD TR4 & SP3
Lieferumfang:
NF-F12 PWM-Premium-Lüfter
Low-Noise-Adapter
NT-H1 High-End-Wärmeleitpaste
SecuForm2 Montage-Kit für TR4/SP3
Anti-Vibrationspads und Lüfterklammern für Doppellüfterbetrieb
Noctua Case-Badge aus Metall
Herstellergarantie: 6 Jahre
Further links for

"NH-U12S TR4-SP3 CPU-Kühler - 120mm"
Videos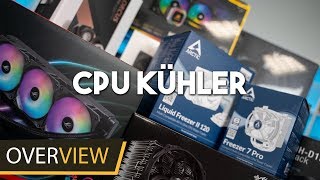 Technical Details
| | |
| --- | --- |
| CPU socket | TR4, sTRX4 |
| CPU cooler type | Single Tower |
| Fan connector | 4 Pin (PWM) |
| CPU cooler width (accurate) | 125 mm |
| CPU cooler height (accurate) | 158 mm |
| CPU cooler depth (accurate) | 71 mm |
| CPU cooler width | 120 to 129 mm |
| CPU cooler height | 150 to 159 mm |
| CPU cooler depth | 70 to 79 mm |
| Material base plate | nickel-plated copper |
| Material heat sink | nickel-plated aluminium |
| Weight in g (exact) | 870 |
| Weight in g | 800 - 900 g |
| Max rpm (exact) | 1500 U/min |
| Max noise level (exact) | 22,4 dB(A) |
| Max air volume (exact) | 93,4 m³/h |
| Max rpm | 1500 - 1999 U/min |
| Max noise level | 20 - 24 dB(A) |
| Max air volume | 75 - 99 m³/h |
| No. of Heatpipes | 5 |
| CPU cooler fan(s) included | 1x 120 mm |
| Heat sink colour | silver |
| Fan colour | beige, brown |
| Additional fan mounting | yes |
| Illumination | no |
| Approved for | active air flow |
Awards
Pro

+ Sehr gute Verarbeitung
+ Einfache und sicher Montage
+ Gute Kühlleistung
+ Hohe Kompatibilität zu umliegenden Komponenten

read more...