Noiseblocker


BlackSilent Fan XK2 - 140mm
The well-balanced properties of this bestseller make this inexpensive and high-quality series of fans the absolute bestseller throughout the world.
Item number: LUNO-026
EAN: 4250051906158
MPN: ITR-XK-2
Manufacturer: Noiseblocker
Product information -
BlackSilent Fan XK2 - 140mm
Noiseblocker ist der Spezialist für besonders leise Lüfter. Um dies zu erreichen, setzt das Unternehmen auf hohe Qualität mit geringen Fertigungstoleranzen und hohes, technologisches Know-How mit deutscher Ingenieurskunst. Zudem gibt der Hersteller an, dass seine technischen Spezifikationen realistische Werte darstellen, die deshalb nicht direkt mit anderen Herstellern verglichen werden können.
Aushängeschilder von Noiseblocker sind die Multiframe Modelle mit einer innovativen Gehäuseform und Aufhängung. Die BlackSilent Serie stellt demgegenüber eine preiswertere Linie dar, die auf einen Rahmen mit herkömmlicher Konstruktion basiert, jedoch ebenfalls auf minimale Geräuschentwicklung optimiert wurde. In der inzwischen dritten Revision der Serie eignen sich die Lüfter gleichermaßen für CPU und Gehäuse.
Allen Lüftern gemeinsam ist ein schwarzer Rahmen mit blau transparenten Lüfterblättern. Hierbei handelt es sich um einen großen 140mm Lüfter mit 1.100 U/Min. Damit bietet er einen Kompromiss aus hohem Fördervolumen (85 m³/h) bei akzeptabler Lautstärke (19,5 dB(A)) und kann bei Bedarf mit einer optionalen Lüftersteuerung beziehungsweise einem Spannungswandler noch deutlich leiser arbeiten. Dabei beträgt die Anlaufspannung weniger als 4,5 V - ein hervorragender Wert. Der Lüfter wird über 3-Pin angeschlossen.
Technische Details:
Maße: 140 x 140 x 25 mm
Gewicht: 135 g
Material: Kunststoff
Lautstärke: 19,5 dB(A)
Drehzahl: 1.100 U/Min
Airflow: 85 m³/h
Luftdruck: 0,701 mm-H2O
Startspannung: < 4,5 V
Spannung: 4,5 - 13,8 V
Leistungsaufnahme: 1,2 W / 0,1 A
Anschluss: 3-Pin
Lebenserwartung: 80.000 Stunden
Garantie: 3 Jahre
Further links for

"BlackSilent Fan XK2 - 140mm"
Videos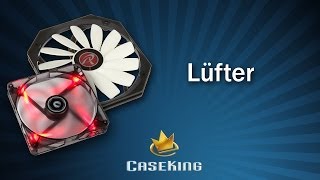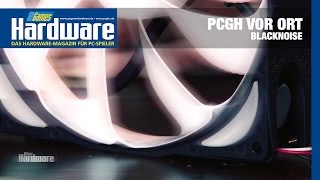 Technical Details
| | |
| --- | --- |
| Rotor diameter | 140 mm |
| Mounting holes | 140 mm |
| Primary colour | blue |
| Secondary colour | black |
| Fan connector | 3 Pin |
| Illumination | no |
| Initial Voltage | 4,5 V |
| Max rpm (exact) | 1100 U/min |
| Max noise level (exact) | 19,5 dB(A) |
| Max air volume (exact) | 85 m³/h |
| Max rpm | 1000 - 1499 U/min |
| Max noise level | 15 - 19 dB(A) |
| Max air volume | 75 - 99 m³/h |
| Warranty | 3 years |
Awards
Sehr ausgewogene Lager, feine Scalierbarkeit und ein exzellentes Preis-Leistungsverhältnis katapultieren diese Lüfter in die Führungsriege unserer 140mm Lüfter.

Was für die Qualitäten XK1 gilt, gilt auch für den XK2, wobei dieser universeller einsetzbar wäre, auf Grund seiner höheren Drehzahlen und dementsprechend größeren Luftvolumina.

Empfehlung:CPU-und/oder Gehäuselüfter bei 7 Volt
Einbaulage: vertikal und horizontal

read more...

Noiseblocker hat mit dem XK1 und dem XK2 geschafft, was keinem anderen Testkandidaten gelang: das herrliche Lager und die wunderbar geringe Lautstärke der kleineren Brüder im 120mm-Format auf die 140er-Generation zu übertragen. Logische Folge: Bestwerte in allen Kategorien (...).

read more...