Noiseblocker


BlackSilent Fan XR-2 - 60mm
The well-balanced properties of this bestseller make this inexpensive and high-quality series of fans the absolute bestseller throughout the world.
Item number: LUNO-021
EAN: 4250051906066
MPN: ITR-XR-2
Manufacturer: Noiseblocker
Product information -
BlackSilent Fan XR-2 - 60mm
Die Passion von Noiseblocker sind ausgesprochen leise Lüfter. Besonders die Multiframe Modelle mit einer innovativen Gehäuseform und Aufhängung stellen die Aushängeschilder des Unternehmens dar. Mit der BlackSilent Serie erweitert Noiseblocker sein Angebot um besonders kleine Lüfter. Diese erfreuen sich wieder wachsender Beliebtheit durch die Verwendung in kompakten Mini- und HTPCs sowie Festplattengehäusen.
Das begrenzte Fördervolumen dieser kleinen Lüfter unterhalb von 80mm wird jedoch oftmals durch vergleichbar hohe Drehzahlen gesteigert, was in einer erheblichen Lärmbelästigung resultiert. Noiseblocker nimmt sich diesem Problem an und konstruiert eine Reihe kleiner und extrem leiser Modelle. Damit stört auch der HTPC im Wohnzimmer nicht mehr den Filmgenuss.
Äußerlich kennzeichnet die Serie ein schwarzer Rahmen mit blau transparenten Lüfterblättern. Beim XR2 Modell handelt es sich um einen 60mm Rotor in der Silent Edition. Die Drehzahl beträgt deshalb auch nur 2.200 U/Min, was in einer sehr geringen Lautstärke von 15 dB(A) resultiert.
Zur Befestigung des Lüfters dienen vier beiliegende Silikonpins. Damit wird die Lautstärke zusätzlich reduziert, indem entstehende Schwingungen nicht an das Gehäuse übertragen werden. Das Anschlusskabel wurde sauber ummantelt und mit einem 3-Pin Anschluss versehen.
Technische Details:
Maße: 60 x 60 x 25 mm
Gewicht: 60 g
Material: Kunststoff
Lautstärke: 15 dB(A)
Drehzahl: 2.200 U/Min
Airflow: 24 m³/h
Startspannung: 6 V
Spannung: 12 V
Leistungsaufnahme: 0,9 W
Anschluss: 3-Pin
Lebenserwartung: 30.000 Stunden
Garantie: 3 Jahre
Further links for

"BlackSilent Fan XR-2 - 60mm"
Videos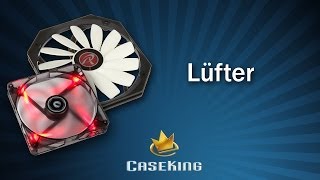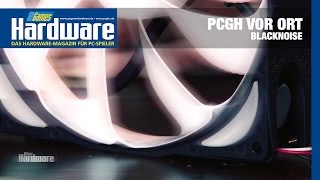 Technical Details
| | |
| --- | --- |
| Rotor diameter | 60 mm |
| Mounting holes | 60 mm |
| Primary colour | blue |
| Secondary colour | black |
| Fan connector | 3 Pin |
| Illumination | no |
| Initial Voltage | 6 V |
| Max rpm (exact) | 2200 U/min |
| Max noise level (exact) | 15 dB(A) |
| Max air volume (exact) | 24 m³/h |
| Max rpm | 2000 - 2499 U/min |
| Max noise level | 10 - 14 dB(A) |
| Max air volume | up to 25 m³/h |
| Warranty | 3 years |