PHANTEKS


C399a CPU-Wasserkühler, RGB, Acryl - schwarz
High-end CPU watercooler from Phanteks
Integrated RGB lighting
Designed for AMD's Socket TR4
Item number: WACH-519
EAN: 0886523700777
MPN: PH-C399A_BK01
Manufacturer: PHANTEKS
Product information -
C399a CPU-Wasserkühler, RGB, Acryl - schwarz
The
PHANTEKS C399a CPU watercooler
from the Dutch case manufacturer is designed for use with AMD's
Socket TR4
and their range of Threadripper CPUs. The HEDT CPUs (High End Desktop) from the Texan chip manufacturer require a CPU cooler with an especially large surface area to transfer heat away from the processor effectively. Custom watercooling setups paired with Socket TR4 CPU coolers offer an excellent cooling solution for the enthusiast processors of the
Ryzen Threadripper
series, and improvements in cooling also make overclocking even easier. This cutting edge design also offers, among other benefits, a combination of RGB-LED lighting and extremely high quality materials. The end result is the C399a, a cooler that offers the high quality we have come to expect from Phanteks.
The Features of the PHANTEKS C399a CPU Watercooler at a Glance:
Extremely stylish design with RGB-LEDs
Chrome-plated aluminium cover
Polished, transparent acrylic surface
Integrated RGB-LED lighting
RGBs compatible with ASUS Aura, Gigabyte Fusion & MSI Mystic Light
Nickel-plated copper cooling with special fin design
O-Ring seal in highly resistant Viton
Compatible with AMD Socket TR4 for Threadripper CPUs
The PHANTEKS C399a CPU Watercooler - High End for High Tech!
The polished, transparent acrylic glass cover is fastened to the base plate by means of a
Viton
O-ring.
Viton
is particularly heat- and chemical resistant, and as such is frequently used in aerospace engineering and the automotive industry as a fuel tank sealant. 5 mm cooling fins are located on the nickel-plated copper base plate, thereby optimising heat transfer.
The top of the acrylic cover comes with ports for the 1/4" thread fittings as well as the RGB-LEDs. The LED strips are concealed beneath particularly durable and robust chrome-plated aluminium and to the right side of the mono-block are located both of the LED strip connectors. Phanteks also offers a steadily growing range of fittings and other accessories to allow users to colour-coordinate the look of their custom watercooling setups.
The LED lighting is powered via two thin cables that branch off in a Y-shape, the other end of which can be connected to the motherboard or directly to compatible Phanteks cases. The RGB-LEDs are compatible with motherboards using either ASUS Aura Sync, Gigabyte RGB Fusion or MSI Mystic Light.
Note:
This product comes without the necessary fittings. These fittings are available for purchase separately.
Technical Details:
CPU Cooler Dimensions: 120 x 42 x 78 mm (W x H x D)
Baseplate Dimensions: 85 x 4 x 70 mm (W x H x D)
Weight: approx. 380 g
Material: Copper (bottom, nickel-plated), acrylic glass (top), anodised aluminium (cover)
Ports: 2x G1/4" threads
LED Lighting: RGB, 12 V
Socket Compatibility: AMD TR4
Thermal Paste: Phanteks PH-NDC
Bundle:
1x CPU Cooler
1x Thermal Paste
1x RGB-LED Strip Set
1x RGB-LED Adapter for Phanteks case and motherboards
1x LED-Y Splitter Cable
1x Installation Kit
Attention:
Please be aware that some coolers may come with a protective film on the contact area. It is vital that this is removed prior to installation and operation. We accept no liability for damages arising from either faulty mounting, incorrect installation, or use improper usage.
Further links for

"C399a CPU-Wasserkühler, RGB, Acryl - schwarz"
Videos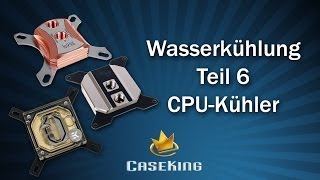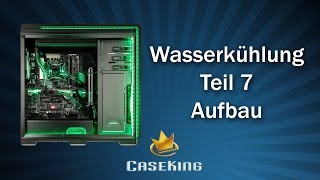 Technical Details
| | |
| --- | --- |
| CPU cooler type | CPU Water Cooler |
| CPU socket | TR4, sTRX4 |
| No. of water cooling fittings | 2x G1/4" |
| Material base plate | nickel-plated copper |
| Material Deckel | Acrylglas |
| CPU cooler width (accurate) | 78 mm |
| CPU cooler height (accurate) | 42 mm |
| CPU cooler depth (accurate) | 120 mm |
| CPU cooler width | 70 to 79 mm |
| CPU cooler height | 40 bis 49 mm |
| CPU cooler depth | 120 to 129 mm |
| Weight in g (exact) | 380 |
| Weight in g | 300 - 400 g |
| Primary colour | silver, transparent |
| Secondary colour | black |
| Illumination | yes |
| Illumination colour | RGB (selectable) |
| LED Kompatibilität | ASUS Aura Sync, GIGABYTE RGB Fusion, MSI Mystic Light Sync |
Awards
HardwaremAx - THREADRIPPER WASSERKÜHLER VON ALPHACOOL, EKWB, PHANTEKS UND XSPC

Der Phanteks C399a ist unser erster Wasserkühler den wir von dem Hersteller testen. Dementsprechend neugierig waren wir auch auf das Gesamtpaket welches der Kühler bietet. Dabei wurden wir im wahrsten Sinne des Wortes positiv überrascht. So ist es vor allen Dingen die absolut perfekte Verarbeitung die aus dem Phanteks ein wahres Schmuckstück machen. Phanteks hat beim Glacier aber auch viele Detaillösungen welche uns besonders gut gefallen. Das wären zum einen die nicht sichtbaren Schrauben welche sich unter einer Blende befinden.
Die Blende wird dabei nicht gesteckt, sondern von Magneten festgehalten. Zum anderen befinden sich unter der Blende auch die LEDs welche den Kühler indirekt beleuchten. Die Leds werden dabei am Mainboard (sofern vorhanden) angeschlossen und mit dem Mainboard gesteuert. Ebenfalls eine kompromisslose Lösung, da so gut wie alle X399-Boards mittlerweile über so einen Anschluss verfügen.

Die Leistung könnte noch etwas besser sein. Hier hätten wir noch ein bisschen mehr erwartet, gerade bei wenig Durchfluss bricht die Leistung stark ein. Mit viel Flow geht er aber sehr gut und setzte sich auf den zweiten Platz. Hier gehen wir aber davon aus, dass der Hersteller bei seinen kommenden Modellen noch nachlegt. Ansonsten kann man sich was die Verarbeitung, die Umsetzung, das Design und so weiter angeht mit einem Namen wie Waterool, Aquacomputer oder auch Koolance nennen.