PHANTEKS


Eclipse P400S Midi-Tower, Tempered Glass, Black - Insulated
Insulated Midi-Tower from Phanteks in black
Tempered Glass side window
Two pre-installed 120 mm fans
PSU shroud
Integrated dust filter
LED lighting
2x USB 3.0
Item number: GEPH-058
EAN: 0886523301189
MPN: PH-EC416PSTG_BK
Manufacturer: PHANTEKS
Product information -
Eclipse P400S Midi-Tower, Tempered Glass, Black - Insulated
The cases of the Eclipse P400S series are directed towards entry level users while also retaining many interesting features of interest to experienced PC enthusiasts. With an RGB-LED power button and an "Ambient Down Light", an LED strip located on the bottom of the case towards the front, the Dutch firm manages to impress once again with their use of vibrant colours! What makes this version of the Eclipse P400S stand out in particular is undoubtedly its use of a modern side window consisting of tinted as well as tempered glass, meaning users and their friends get to enjoy a stunning view of the installed hardware. Furthermore, the case comes equipped with insulation that allows for a significant reduction in total noise.
The PHANTEKS Eclipse P400S Midi-Tower with Tempered Glass at a Glance:
Premium Midi-Tower with Tempered Glass window
Compatible with motherboards up to E-ATX
Pre-installed insulation for quiet operation
Plenty of space for air- or water cooling
Two 120 mm fans pre-installed
2x 2,5" slots & 2x 2,5-/3,5" slots
Fits graphics cards up to 395 mm long
Compatible with ASUS AURA Sync & MSI Mystic Light Sync
Premium Midi-Tower with Tempered Glass Window, Insulation & LED Lighting
The
PHANTEKS Eclipse P400S Midi-Tower
offered here comes from PHANTEKS' Eclipse series and manages to impress with its aesthetics, its use of clean lines as well as a premium-looking yet also reserved overall design in black. The one-piece front panel as well as the large
tinted tempered glass side window
helps the case to stand out from the competition, and this is emphasised by the use of external LED lighting underneath the front section. The "PHANTEKS" logo comes with LED lighting underneath the air inlet to give the case an additional special touch, and the fins towards the front of the case, which also assist with ventilation, serve to provide some welcome contrast with the sleek and minimalist front panel.
The reset switch and LED controls lie in between the front and the roof sections. Towards the front of the case in the centre of the roof, users will find an RGB-LED illuminated power button, while the audio jacks and USB 3.0 ports face to the side. A large part of the roof is taken up by the presence of a big, removable dust filter that helps keep your PC's components clean and dust-free. The P400S in this version comes with in-built insulation that helps make the overall system significantly quieter than the competition.
Insulated Midi-Tower: Ideal for Silent Gaming PCs
The
Eclipse P400S Midi-Tower
has been specially equipped with insulating mats specially designed to reduce noise. The left side panel has padding that goes around the circumference of the window, while the right side is fully covered with said insulating material. The insulated front is similar to the right side panel, only the roof of the case is slightly different here. Two square 140 mm insulating mats are used in the roof, and these are placed over the ventilation grille. If one or both of the two fan slots are occupied by a fan, one or two square dust filters can be fitted in place of the insulating panels.
Midi-Tower for Gaming Graphics Cards & AiO Water Cooling
The interior of the black Eclipse P400S looks extremely high-end thanks to the use of black paint. It is also divided into two parts by the power supply shroud, which itself offers a perforated grille for better airflow. The PSU shroud also offers two drive bays, which are rotated by 90° and allow for a tool-free installation of two 3.5" or 2.5" drives on the right side. Behind the motherboard tray, up to two SSDs can be mounted in drop N-lock SSD brackets, leaving 25 mm for cable management. Velcro cable guides allow cables to be organised efficiently, and rubberised covers on the motherboard tray help to protect the cables used.
For casual- and hardcore gamers, the PHANTEKS Eclipse P400S offers plenty of options for high-end gaming hardware in the form of
graphics cards up to a length of 395 mm
and
radiator mounts for AiO and custom water cooling
. For example, the case's rear panel offers installation options for a 120 mm fan or similarly sized radiator, while the front panel can accommodate three 120 mm fans or two 140 mm fans. As an alternative to the front fans, 280 or 360 radiators can be installed in the front. For the installation of a
360 mm radiator
, however, a cover in the PSU shroud and the HDD cages must be removed beforehand. In addition to the two
pre-installed 120 mm fans
, one in the front and one in the rear, up to two 120 or 140 case fans can be mounted in the top.
If you want to keep your processor cool with a regular CPU cooler, you can use a model up to 16 cm tall, while a power supply up to 270 mm in length can be used to power your system. The LED lighting is powered with 12V via SATA cable, and the LED lighting of the case can be connected to an optional LED controller or a motherboard with a compatible RGB connector (4-pin). With the help of
optionally available accessories
, up to four additional 3.5" or 2.5" drives can be installed at the expense of the maximum length of the graphics cards and without a radiator in the front. In addition, the case is compatible with ASUS Aura or MSI Mystic Light, allowing the motherboard's lighting to be controlled in conjunction with the respective case lighting, allowing the complete gaming PC to be uniformly illuminated as desired and to display the same LED effects.
Affordable Midi-Tower in a Variety of Colours
The PHANTEKS Eclipse P400S Tempered Glass Midi-Tower is Available in the Following Colour Variants:
Black (Article Nr.: GEPH-058)
White (Article Nr.: GEPH-059)
Anthracite (Article Nr.: GEPH-060)
Black / Red (Article Nr.: GEPH-061)
Black / White (Article Nr.: GEPH-062)
Technical Details:
Dimensions: 210 x 465 x 470 mm (W x H x D)
Weight: approx. 7 kg
Material: Steel, plastic, tempered glass
Colour: Black
Form factor: E-ATX (up to 272 mm width), ATX, Micro-ATX, Mini-ITX
Total possible fans:
2x 140 / 3x 120 mm (front)
2x 140 / 120 mm (roof)
1x 120 mm (rear)
Pre-installed:
1x 120 mm (front)
1x 120 mm (rear)
Radiator Mountings (partially forfeits HDD- and/or fan slots):
1x max. 280/360 mm (front)
1x max. 120 mm (rear)
Filter: Front, PSU, roof (removable)
Drive Bays:
2x 2,5" (Behind motherboard tray)
2x 2,5/3,5" (internal; tool-free installation)
PSU: 1x Standard ATX (optional)
Expansion slots: 7
I/O Panel:
1x Power Button (with RGB-LED)
1x LED controller
2x USB 3.0
2x Audio
Max GPU length: 395 mm
Max CPU cooler height: 160 mm
Max PSU length: 270 mm
Further links for

"Eclipse P400S Midi-Tower, Tempered Glass, Black - Insulated"
Videos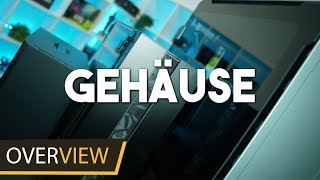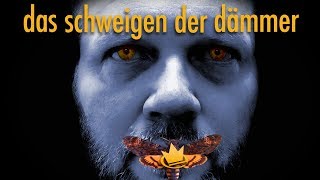 Technical Details
| | |
| --- | --- |
| Case type | Midi-Tower, Dampened case |
| max. Mainboardformfaktor | E-ATX |
| Form factor | E-ATX, ATX, Micro-ATX, White |
| Colour | black |
| Primary colour | black |
| Secondary colour | transparent |
| Width (exact) | 210 |
| Height (exact) | 465 |
| Depth (exact) | 470 |
| Width | 200 - 300 mm |
| Height | 400 - 500 mm |
| Depth | 400 - 500 mm |
| Weight (exact) | 7 kg |
| Weight | 6 to 8 kg (13.2 to 17.6 lbs) |
| Material | plastic, steel, Tempered Glass / Hartglas |
| max. CPU Kühler Höhe (exakt) | 160 mm |
| max. Grafikkarten Länge (exakt) | 395 mm |
| max. Netzteil Länge (exakt) | 270 mm |
| max. CPU Kühler Höhe | 160 - 179 mm |
| max. Grafikkarten Länge | 300 - 399 mm |
| max. Netzteil Länge | 250 - 300 mm |
| Side panel | with window |
| Front Door | Green |
| Position I/O | Deckel |
| USB 2.0 | 2x |
| USB 3.0 | 2x |
| Audio Out | |
| Audio In | |
| Cardreader | nein |
| Fan controller | yes |
| LCD/TFT Display | nein |
| internal 2,5" | 4x |
| internal 3,5" | 2x |
| Hot-Swap | nein |
| PCI-Slots | 7 |
| HDD Isolation | ja |
| Motherboard tray | no |
| Case cable management | yes |
| PSU formfactor | ATX |
| PSU position | Hinten Unten |
| Preinstalled fans | No |
| 120 mm Fans | 6 |
| 140 mm Fans | 4 |
| Fan colour | black |
| Radiator Mounting | 1x Single (120 mm), 1x Dual (280 mm), 1x Triple (360 mm) |
| Filter | yes |
| Dampening | yes |
| Illumination | yes |
| Illumination colour | RGB (selectable) |
| LED Kompatibilität | ASUS Aura Sync, MSI Mystic Light Sync |
| Remote control | nein |
| Schlauchdurchführung | nein |
| Serie | Eclipse |
| Volume in L | 45,9 |
| Transport System | nein |
Awards
Pros:
+ Full tempered glass side panel
+ Support for up to a 280mm / 360mm front radiator
+ 3-speed fan controller
+ Space for extra fans at the top of the case
+ Option for additional four hard drives with special brackets (purchased separately)
+ Front and rear 120mm fans included
+ Sound deadening panels
+ RGB lighting

read more...

Zeden - the Phanteks P400s Tempered Glass Edition

FOR

+ Value for money
+ Sufficient performance
+ From silence
+ Tempered glass that does not scratch
+ Very classy design
+ LED strip provided

On the positive side we can note the possibility of having HDD brackets on the site of Phanteks for a reasonable price. The bundle is always pleasant, like the
quality of the paint etc. Even the price is excellent, for less than 100 € you can only give it the maximum rating and of course the advisor.

read more...

This has to be one of the best priced tempered glass cases on the market with a few additional perks to seal the deal.

P400 is a fantastic combination of all the needed basics with front radiator support. Storage potential is adequate for the size. Cable routing is easy. The LED strip is a nice bonus while looking awesome without glass panel....

read more...

Pros:

+ Tempered glass side panel
+ Good cable management system
+ RGB capable LED lighting feature
+ Modern and simple exterior design
+ Sound dampening materials throughout
+ Removable dust filters for easy cleaning
+ Supports large 280mm or 360mm radiators at the front



read more...

+ Excellent overall package of features, quality, and more (less?) Than decent price.
+ neat build quality
+ Smart interior makes it easy to make a big show case and to finish all the cables.
+ Tempered glass = hot, and this limited additional cost I would not let it.
+ (S variant) Removable top covers, soundproofing and a (simple) fan controller.
+ RGB LED front, RGB LED strip included (expandable to 5m) and with built-breathing / color cycle mode. Also be linked to Aura ASUS / MSI Mystic Light.
+ Available in several color schemes

read more...

Pros:

+ Price
+ LED lighting
+ Quality material
+ Included fans
+ Tempered Glass

read more...

The Phanteks Eclipse P400S Tempered Glass Edition is worth considering if you need a clean and well-built mid-tower with a tempered glass side panel and an RGB LED strip.

read more...