PHANTEKS


Eclipse P400S Midi-Tower, Tempered Glass, schwarz/weiß - gedämmt
Gedämmter Midi-Tower von Phanteks in Schwarz/Weiß
Tempered Glass Seitenfenster
zwei vorinstallierte 120-mm-Lüfter
Netzteil-Abdeckung
integrierte Staubfilter
LED-Beleuchtung
2x USB 3.0
Item number: GEPH-062
EAN: 0886523301226
MPN: PH-EC416PSTG_BW
Manufacturer: PHANTEKS
Product information -
Eclipse P400S Midi-Tower, Tempered Glass, schwarz/weiß - gedämmt
Die Cases der Eclipse-P400S-Serie richten sich an Einsteiger und bieten zudem für erfahrene PC-Enthusiasten viele interessante Features. Mit einem durch RGB-LEDs beleuchteten Power-Button sowie einem "Ambient Down Light", einem LED-Strip an der unteren Front, setzen die Niederländer wie gewohnt farbenfrohe Akzente! Die Besonderheit an dieser Version des Eclipse P400S ist ohne Zweifel das moderne Seitenfenster aus gehärtetem sowie getöntem Echtglas, wodurch ein atemberaubender Blick auf die verbaute Hardware ermöglicht wird und ein edles Erscheinungsbild entsteht. Zudem ist es mit einer Gehäusedämmung ausgestattet, wodurch störende Geräusche enorm minimiert werden.
Der PHANTEKS Eclipse P400S Midi-Tower mit Tempered Glass im Überblick:
Edler Midi-Tower mit Tempered Glass Window
Passend für Mainboards bis E-ATX-Formfaktor
Vorinstallierte Dämmung für leisen Betrieb
Viel Platz für Luft- oder Wasserkühlungen
Zwei 120-Millimeter-Lüfter vorinstalliert
2x 2,5-Zoll-Slots & 2x 2,5-/3,5-Zoll-Slots
Grafikkarten bis 395 mm Länge
Kompatibel mit ASUS AURA Sync & MSI Mystic Light Sync
Edler Midi-Tower mit Tempered Glass Window, Dämmung & LED-Beleuchtung
Der hier angebotene
PHANTEKS Eclipse P400S Midi-Tower
aus der PHANTEKS Eclipse-Serie überzeugt bereits optisch mit seinen klaren Linien und dem edlen, eher zurückhaltenden Design in Schwarz/Weiß. Die einteilige Frontverkleidung sowie das große
Seitenfenster aus getöntem Temperglas
verleihen dem Case einen sehr edlen Look, welcher durch die externe LED-Beleuchtung an der unteren Front noch weiter verstärkt wird. Der durch die LEDs beleuchtete "PHANTEKS"-Schriftzug unter dem unteren Lufteinlass verleiht dem Midi-Tower das "gewisse Etwas" und die Lamellen an der oberen Front, welche ebenfalls der Belüftung dienen, bieten einen gern gesehenen Kontrast zur Schlichtheit der Frontverkleidung.
An der Kante zwischen Front und Deckel befinden sich der Reset-Schalter und die LED-Kontrolle, die in der Einkerbung zwischen Deckel und dem oberen Lufteinlass in der Front positioniert wurde. Mittig im vorderen Bereich des Deckels befindet sich der mit einer RGB-LED hintergrundbeleuchtete Power-Knopf, während die beiden Audio-Anschlüsse und die beiden USB-3.0-Ports des "Front"-Panels seitlich nach rechts versetzt platziert wurden. Den Großteil des Deckels nimmt ein großer, abnehmbarer Staubfilter ein, der wie ein großes Mesh-Gitter wirkt und auf einem großen Lüftungsgitter aufliegt. Das P400S ist in dieser Version bereits von Haus aus mit einer zuverlässigen Dämmung ausgestattet, wodurch das ganze System wesentlich leiser wird.
Gedämmter Midi-Tower: Ideal für Silent-Gaming-PCs
Der
Eclipse P400S Midi-Tower
wurde von PHANTEKS aber Werk mit Dämmmatten zur Geräuschreduzierung ausgestattet. Das linke Seitenteil ist dabei mit Dämmmatten um das Window herum versehen worden, während das rechte Seitenteil komplett mit Material zur Dämmung versehen wurde. Ähnlich wie beim rechten Side-Panel gestaltet sich die gedämmte Front, einzig der Deckel macht hier eine Ausnahme. So kommen auf dem Deckel zwei quadratische 140 mm Dämmplättchen zum Einsatz, welche von Oben auf das Lüftungsgitter gelegt werden. Sollte einer, oder beide, der zwei Lüfter-Slots durch einen Lüfter belegt sein, können an Stelle der Dämmplatten ein oder zwei quadratische Staubfilter aufgesetzt werden.
Medium-Gehäuse für Gaming-Grafikkarten & AiO-Wasserkühlung
Auch der Innenraum des schwarz-weißen Eclipse P400S wirkt dank der schwarz-weißen Lackierung sehr Edel und wird durch eine Netzteilabdeckung mit Lochgitter auf der Oberseite in zwei Teile unterteilt. Dabei verdeckt die PSU-Shroud auch die beiden um 90° gedrehten Laufwerksschächte, die eine werkzeuglose Montage von zwei 3,5- oder 2,5-Zoll-Datenträger über die rechte Seite, nach abnehmen der per Thumb-Screws befestigten Seitenverkleidung, ermöglichen. Hinter dem Mainboard-Tray können bis zu zwei SSDs in "Drop-N-Lock"-SSD-Brackets montiert werden und für Kabelmanagement bleiben 25 mm Platz. Velcro-Kabelbefestigungen ermöglichen dabei ein sauberes Verlegen der Kabel und gummierte Durchführungen im Tray schonen die verwendeten Kabel.
Für Zocker und Hardcore-Gamer bietet das PHANTEKS Eclipse P400S Einbaumöglichkeiten für High-End Gamer-Hardware in Form von
bis zu 395 mm langen Grafikkarten
und
Radiator-Mountings für AiO- und Custom-Wasserkühlungen
. So bietet das Case in der Rückseite Einbau-Optionen für einen 120-mm-Lüfter oder entsprechenden Radiator, während die Front drei 120er Fans oder zwei 140er Lüfter aufnehmen kann. Alternativ zu den Frontlüftern können 280er oder 360er Wärmetauscher in der Front installiert werden. Für den Einbau eines
360-mm-Radiators
müssen allerdings eine Abdeckung in der PSU-Shroud sowie die HDD-Cages entfernt werden. Neben den beiden
vorinstallierten 120-mm-Lüftern
, je einer in der Front und einer in der Rückseite, können jeweils bis zu zwei 120er oder 140er Gehäuselüfter im Deckel montiert werden.
Wer seinen Prozessor mit einem regulären CPU-Kühler bändigen möchte, darf ein bis zu 16 cm hohes Modell verwenden, während ein bis zu 270 mm langes Netzteil das Gaming-System mit der benötigten Power versorgen kann. Die LED-Beleuchtung wird über ein SATA-Kabel mit 12 Volt Spannung versorgt und über einen 4-Pin-Stecker kann die LED-Beleuchtung des Gehäuses an eine optionale LED-Steuerung oder ein Mainboard mit entsprechendem RGB-Connector angeschlossen werden. Mit der Hilfe von
optional erhältlichem Zubehör
können auf Kosten der maximalen Länge der Grafikkarten und auf Verzicht eines Radiators in der Front bis zu vier zusätzliche 3,5- bzw. 2,5-Zoll-Datenträger installiert werden. Außerdem ist das Gehäuse mit ASUS Aura bzw. MSI Mystic Light kompatibel, wodurch sich die Mainboardbeleuchtung gemeinsam mit der jeweiligen Gehäusebeleuchtung gesteuert werden kann, womit der komplette Gaming-PC nach Belieben einheitlich beleuchtet wird und die gleichen LED-Effekte darstellen kann.
Preiswerter Midi-Tower in diversen Farbvarianten
Der PHANTEKS Eclipse P400S Tempered Glass Midi-Tower ist in den folgenden Farbvarianten erhältlich:
Schwarz (Artikel-Nr.: GEPH-058)
Weiß (Artikel-Nr.: GEPH-059)
Anthrazit (Artikel-Nr.: GEPH-060)
Schwarz / Rot (Artikel-Nr.: GEPH-061)
Schwarz / Weiß (Artikel-Nr.: GEPH-062)
Technische Details:
Maße: 210 x 465 x 470 mm (B x H x T)
Gewicht: ca. 7 kg
Material: Stahl, Kunststoff, Temperglas
Farbe: Schwarz / Weiß
Formfaktor: E-ATX (bis 272 mm Breite), ATX, Micro-ATX, Mini-ITX
Lüfter insgesamt möglich:
2x 140 / 3x 120 mm (Vorderseite)
2x 140 / 120 mm (Deckel)
1x 120 mm (Rückseite)
Davon vorinstalliert:
1x 120 mm (Vorderseite)
1x 120 mm (Rückseite)
Radiator-Mountings (teilweiser Verzicht auf HDD- und/oder Lüfter-Slots):
1x max. 280/360 mm (Vorderseite)
1x max. 120 mm (Rückseite)
Filter: Vorderseite, Netzteil, Deckel (entnehmbar)
Laufwerksschächte:
2x 2,5 Zoll (hinter Mainboard-Tray)
2x 2,5/3,5 Zoll (intern; werkzeugfreie Montage)
Netzteil: 1x Standard ATX (optional)
Erweiterungsslots: 7
I/O-Panel:
1x Power-Button (mit RGB-LED)
1x LED-Regler
2x USB 3.0
2x Audio
Maximale Grafikkartenlänge: 395 mm
Maximale CPU-Kühler-Höhe: 160 mm
Maximale Netzteil-Länge: 270 mm
Further links for

"Eclipse P400S Midi-Tower, Tempered Glass, schwarz/weiß - gedämmt"
Videos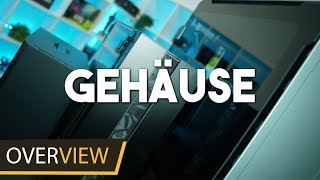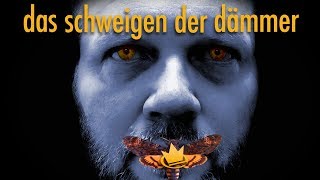 Technical Details
| | |
| --- | --- |
| max. Mainboardformfaktor | E-ATX |
| Case type | Midi-Tower, Dampened case |
| Form factor | E-ATX, ATX, Micro-ATX, White |
| Colour | black |
| Primary colour | black |
| Secondary colour | transparent, white |
| Width (exact) | 210 |
| Height (exact) | 465 |
| Depth (exact) | 470 |
| Width | 200 - 300 mm |
| Height | 400 - 500 mm |
| Depth | 400 - 500 mm |
| Weight (exact) | 7 kg |
| Weight | 6 to 8 kg (13.2 to 17.6 lbs) |
| Material | plastic, steel, Tempered Glass / Hartglas |
| max. CPU Kühler Höhe (exakt) | 160 mm |
| max. Grafikkarten Länge (exakt) | 395 mm |
| max. Netzteil Länge (exakt) | 270 mm |
| max. CPU Kühler Höhe | 160 - 179 mm |
| max. Grafikkarten Länge | 300 - 399 mm |
| max. Netzteil Länge | 250 - 300 mm |
| Side panel | with window |
| Front Door | Green |
| Position I/O | Deckel |
| USB 2.0 | 2x |
| USB 3.0 | 2x |
| Audio Out | |
| Audio In | |
| Cardreader | nein |
| Fan controller | yes |
| LCD/TFT Display | nein |
| internal 2,5" | 4x |
| internal 3,5" | 2x |
| Hot-Swap | nein |
| PCI-Slots | 7 |
| HDD Isolation | ja |
| Motherboard tray | no |
| Case cable management | yes |
| PSU formfactor | ATX |
| PSU position | Hinten Unten |
| Preinstalled fans | No |
| 120 mm Fans | 6 |
| 140 mm Fans | 4 |
| Fan colour | black |
| Radiator Mounting | 2x Single (120mm) |
| Filter | yes |
| Dampening | yes |
| Illumination | yes |
| Illumination colour | RGB (selectable) |
| LED Kompatibilität | ASUS Aura Sync, MSI Mystic Light Sync |
| Remote control | nein |
| Schlauchdurchführung | nein |
| Serie | Eclipse |
| Volume in L | 45,9 |
| Transport System | nein |
Awards
Pros:
+ Full tempered glass side panel
+ Support for up to a 280mm / 360mm front radiator
+ 3-speed fan controller
+ Space for extra fans at the top of the case
+ Option for additional four hard drives with special brackets (purchased separately)
+ Front and rear 120mm fans included
+ Sound deadening panels
+ RGB lighting

read more...

Zeden - the Phanteks P400s Tempered Glass Edition

FOR

+ Value for money
+ Sufficient performance
+ From silence
+ Tempered glass that does not scratch
+ Very classy design
+ LED strip provided

On the positive side we can note the possibility of having HDD brackets on the site of Phanteks for a reasonable price. The bundle is always pleasant, like the
quality of the paint etc. Even the price is excellent, for less than 100 € you can only give it the maximum rating and of course the advisor.

read more...

This has to be one of the best priced tempered glass cases on the market with a few additional perks to seal the deal.

P400 is a fantastic combination of all the needed basics with front radiator support. Storage potential is adequate for the size. Cable routing is easy. The LED strip is a nice bonus while looking awesome without glass panel....

read more...

Pros:

+ Tempered glass side panel
+ Good cable management system
+ RGB capable LED lighting feature
+ Modern and simple exterior design
+ Sound dampening materials throughout
+ Removable dust filters for easy cleaning
+ Supports large 280mm or 360mm radiators at the front



read more...

+ Excellent overall package of features, quality, and more (less?) Than decent price.
+ neat build quality
+ Smart interior makes it easy to make a big show case and to finish all the cables.
+ Tempered glass = hot, and this limited additional cost I would not let it.
+ (S variant) Removable top covers, soundproofing and a (simple) fan controller.
+ RGB LED front, RGB LED strip included (expandable to 5m) and with built-breathing / color cycle mode. Also be linked to Aura ASUS / MSI Mystic Light.
+ Available in several color schemes

read more...

Pros:

+ Price
+ LED lighting
+ Quality material
+ Included fans
+ Tempered Glass

read more...

The Phanteks Eclipse P400S Tempered Glass Edition is worth considering if you need a clean and well-built mid-tower with a tempered glass side panel and an RGB LED strip.

read more...