PHANTEKS


Enthoo Elite Big-Tower - schwarz Window
A superlative full-tower modular case with an abundance of features including: RGB-LED lighting
tempered glass windows
larger water cooler support
three pre-installed fans and vertical GPU mounting
Item number: GEPH-063
EAN: 0886523301233
MPN: PH-ES916E_BK
Manufacturer: PHANTEKS
Product information -
Enthoo Elite Big-Tower - schwarz Window
Rarely has the sobriquet
Elite
seemed more fitting than in the instance of this modular full-tower case: The
Phanteks Enthoo Elite
. The Dutch case manufacturer has taken a giant leap forward in the Enthoo series and combined the design elements of
Enthoo Primo
with a huge variety of impressive features that leave this full-tower in a class all of its own. The Phanteks Enthoo Elite represents a milestone in the development of PC cases everywhere and offers overclockers and enthusiasts the ultimate case!
The Features of the Phanteks Enthoo Elite Full Tower - An Overview:
Modular Design, Tempered Glass Side-Panels & Premium Materials
Holds up to Two Systems!
Compatible with Form Factors up to E-ATX
Supreme Support for Custom Watercooling
Concealed I/O Panel with HDMI Port and USB 3.1 Type C Port
2x PWM Fan Hubs, Dust Filter & Five 140 mm Fans Installed
Delivered in a Stylish Flight Case
Phanteks Enthoo Elite: Full Tower with Three-Chamber Design
The interior of the Phanteks Enthoo Elite is subdivided into three chambers: the main area, a lower area, and an area that encompasses the space behind and under the motherboard tray. The last of which offers space for cable management (35 mm), vertical installation of an ATX power supply on the floor, mounting options for HDD brackets and pump holders, in addition to SSD mounts.
The lower chamber can also be reserved for the installation of a power supply - in this instance a small panel is removed on the reverse of the case. Particularly remarkable however is the floor of the chamber, which allows for the installation of a
420- or 480 mm radiator
. Additionally the intermediate floor of the main chamber can be removed to allow access to the lower chamber. From this point it's only a few more steps to allow the installation of a
mini ITX motherboard
!
Modular Full Tower with Big Functionality - The Enthoo Elite
The main chamber of the Enthoo Elite offers a lot of interesting features and is capable of containing motherboards
up to E-ATX in size
. Among the many special features of this full tower case there exists the option of
vertically mounting the graphics card
- and once again this only requires a few simple steps. The huge
tempered glass window
also affords you a view of the cooler (or the waterblock) of the graphics card. Depending on your preferred spacing, there are four PCI brackets available after modifying the case and a PCIe riser cable comes as standard with this full tower case.
Around the motherboard are located a generous number of rubberised feedthroughs to enable clean cable management. If you look through the window at the area to the right of the motherboard, you will see it can be used as a space for installing SSDs, HDDs or reservoirs (accessory optional). Should none of these options be selected, this area can be stealthily concealed by using the four enclosed panels!
Extreme Full Tower for High-End Hardware
As a "full tower" case, the Enthoo Elite can contain an impressive arsenal of potent gaming hardware. One benefit of its generously-proportioned frame is the ability to install
multiple graphics cards without any hindrance
, as long as the space next to the motherboard is not allocated for other components. In regards to the mini-ITX system that can be installed between chambers, the GPU utilised must be a dual-slot cooler or smaller.
CPU coolers on the primary motherboard can be up to 210 mm in height, while the size of secondary mini-ITX systems' coolers are dependent upon the size of the installed graphics card. The maximum length of the PSU however is not subject to any limitation, thereby allowing up to two ATX power supplies to be installed. In order to power two systems from a single power supply the Enthoo Elite comes with a mounting bracket
Phanteks Power Splitters
.
Born for Water Cooling: The Phanteks Enthoo Elite
A maximum of 17 120 mm fans or 14 140 mm fans ensure optimal hardware cooling - additionally three more fan mounts are located in the intermediate floor of the tower. Two further fans can be installed on the reverse of the case, while the front holds four 120 mm or 140 mm fans. Similarly,
five pre-installed fans
ensure good airflow and a special feature of the case allows three 120 mm fans or two 140 mm fans to be mounted next to the motherboard tray.
With the ability to accommodate
four 480 mm radiators
, the Phanteks Enthoo Elite seems to have been almost fated to become a supreme water cooling machine. Besides the installation points for radiators, the case shines with two further pump mounting plates coming bundled in, as well as several options for installing larger reservoirs. For the mounting of a radiator next to the motherboard Phanteks has helpfully provided an additional bracket to allow an appropriately-sized radiator to be installed "on its back".
RGB-LEDs, USB 3.1 Type C & Front HDMI
Besides its superlative support for hardware and water cooling components, the Phanteks Enthoo Elite is also truly a sight to behold. The exterior offers premium, brushed aluminium and a large tempered-glass side panel which - thanks to its dual-hinges - can be opened like a door. The windows allow easier access to, among other things, the
removable drive cage for 5,25" drives
and the tempered-glass side panel can also be removed without tools to make installations incredibly convenient.
The I/O panel is hidden behind a flap and the power button is located on the lid. With Phanteks choice of
front HDMI
allowing the easy connection of VR glasses and a
USB 3.1 Type C port
the Enthoo Elite sets new standards. Four further USB 3.0 ports, four audio ports as well as
RGB-LED lighting controls
round out the generous choice of connections. The tower's LEDs can be controlled with the RGB-LED controllers, located on the upper right edge, the front-right and bottom edge, as well as the bottom edge of the left side panel.
A special feature also allows the tower's LED lighting to be synchronised when paired with a compatible motherboard and RGB strips. Supported motherboards include those with RGB-LED headers and MSI's
Mystic Light Sync
feature or the
Aura Sync
feature from ASUS.
One of the integral parts of the concept of modularity that is behind the Enthoo Elite can be seen in the removable panels in the lid and on the right side panel. This would allow silent operation or enable maximum performance. Multiple accessories are bundled in with the case and the installation of the hardware is partly tool-free. For improved cable management there are multiple Velcro fasteners in the tower, two PWM hubs make fan control simple and convenient, and the case also holds several easy-to-clean dust filters. The Enthoo Elite will be delivered in a
flight case
.
Technical Details:
Dimensions: 270 x 750 x 615 mm (W x H x D)
Material: Steel (chassis), aluminium (4mm; front, top, right side), tempered glass (left side)
Colour: Black
Form Factor: E-ATX, ATX, Micro-ATX, Mini-ITX
Maximum Number of Fans:
4x 140/120 mm (front)
3x 140 / 4x 120 mm mm (bottom)
3x 140/120 mm (intermediate floor)
3x 140 / 4x 120 mm mm (roof)
2x 140/120 mm (rear)
Pre-Installed:
3x 140 mm (front)
1x 140 mm (Roof)
1x 140 mm (Rear)
Radiator Mountings (partial loss of HDD- and/or fan slots):
1x max. 560/480 mm (front)
1x max. 140/120 mm (rear)
1x max. 280/360 mm (right side)
1x max. 420/480 mm (intermediate floor)
1x max. 420/480 mm (floor)
1x max. 420/480 mm (roof)
Filter: Front, roof, right side panel, floor (removable)
Drive Cage:
2x 5,25" (internal; bundled, can be side-mounted under the roof if necessary)
max. 13x 3,5" (internal; 6x HDD brackets bundled)
max. 6x 2,5" (internal; 2x behind the motherboard tray + 4x in the interior, 4x SSD brackets bundled)
PSU: 1x Standard ATX (optional)
Expansion Slots: 10 + 2
I/O Panel:
4x USB 3.0
1x USB 3.1 Type C
1x HDMI
1x RGB Control
4x Audio
Maximum CPU Cooler-Height: 210 mm
Bundled Accessories:
2x PWM Hub
2x Pump Holders
6x HDD Bracket
4x SSD Bracket
1x ODD Bracket
1x Dust Filter for Side Panel
1x Cover for Lid
1x Radiator Holder
1x GPU Holder for Vertical Mounting
1x Power Splitter Holder
1x Dual-System Bracket
Guarantee: up to 5 Years
Further links for

"Enthoo Elite Big-Tower - schwarz Window"
Videos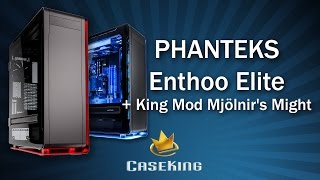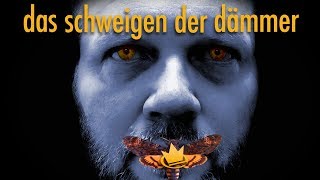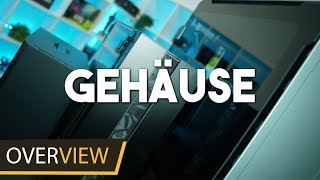 Technical Details
| | |
| --- | --- |
| Case type | Big-Tower, Aluminium case, Dual-System-Gehäuse |
| max. Mainboardformfaktor | E-ATX |
| Form factor | E-ATX, ATX, Micro-ATX, White |
| Colour | black |
| Primary colour | black |
| Secondary colour | transparent |
| Width (exact) | TRIM Support |
| Height (exact) | 750 |
| Depth (exact) | 615 |
| Width | 200 - 300 mm |
| Height | 700 - 800 mm |
| Depth | 600 - 700 mm |
| Weight (exact) | 33 |
| Weight | 32 to 34 kg (70.5 to 74.9 lbs) |
| Material | aluminium, steel, Tempered Glass / Hartglas |
| max. CPU Kühler Höhe (exakt) | 210 mm |
| max. CPU Kühler Höhe | über 200 mm |
| Side panel | with window |
| Front Door | Green |
| Position I/O | Deckel |
| USB 2.0 | 5x |
| USB 3.0 | 4x |
| Audio Out | 2x |
| Audio In | 2x |
| Cardreader | nein |
| Fan controller | yes |
| LCD/TFT Display | nein |
| internal 2,5" | 6x |
| internal 3,5" | 13x |
| external 5,25" | 2x |
| Hot-Swap | nein |
| PCI-Slots | 10, 12 |
| HDD Isolation | No |
| Motherboard tray | no |
| Case cable management | yes |
| PSU formfactor | ATX |
| PSU position | Hinten Unten |
| Preinstalled fans | 5x 140mm |
| 120 mm Fans | 17 |
| 140 mm Fans | 15 |
| Fan colour | black |
| Radiator Mounting | 1x 120/140 mm, 1x Triple (360mm), 3x Quad (480mm) |
| Filter | yes |
| Dampening | no |
| Illumination | yes |
| Illumination colour | RGB (selectable) |
| LED Kompatibilität | ASUS Aura Sync, GIGABYTE RGB Fusion, MSI Mystic Light Sync |
| Remote control | nein |
| Schlauchdurchführung | ja |
| Serie | Enthoo Elite |
| Volume in L | 124,54 |
| Transport System | nein |
Awards
...bietet massig Platz und begeistert dank Hartglas, Sichtfenster und RGB Beleuchtung auch optisch.

Das Phanteks Enthoo Elite unterstützt dabei nicht nur Mainboard bis hin zu ausladenen EATX Format sondern es schluckt auch Radiatoren bis der Arzt kommt. Insgesamt lassen sich ein1x 560er, 3x 480er, 1x 360er und 1x 140er Radiator gleichzeitig in diesem einem Gehäuse unterbringen...

read more...

Pros:

+ Stunning looks, fabulous aluminium and glass construction.
+ Plenty of space to install any cooling system that you can imagine.
+ Supports dual systems; E-ATX plus Mini-ITX.
+ Vertical GPU mount looks superb.
+ Excellent integrated lighting system.
+ Cosmetic aluminium plates cover the main water pump/reservoir mounts.

read more...