PHANTEKS


Enthoo Evolv ATX Flow Edition Midi-Tower, Tempered Glass - black
Exclusive Special Edition of the noble Enthoo Evolv ATX
With tempered glass & supplementary air intakes
Toolless installation
Extensive watercooling support
Three pre-installed fans
Item number: GEPH-079
EAN: 0886523301301
MPN: PH-ES515ETG_SBK01
Manufacturer: PHANTEKS
Product information -
Enthoo Evolv ATX Flow Edition Midi-Tower, Tempered Glass - black
The
Phanteks Enthoo Evolv ATX Midi-Tower
in the
Flow Edition
is a technically upgraded version of the
Enthoo Evolv ATX
with
tempered glass
which is
exclusively available at Caseking
. The honeycomb pattern of the
top and front panels have supplementary air intakes
which makes this case unique. These additions optimise this very popular case series by Phanteks even further. The
Flow Edition
still has the same stylish side panels made of tempered glass which allow an unhindered view into its interior from both sides of the case. The
PWM fan hub
and the
three pre-installed 140 mm fans
, as well as the dust filters for the front and the PSU cover are also included. There is room for more fans or radiators that can be up to 360 mm long. The case fits motherboards up to
E-ATX
,
five 3.5" and four 2.5" drives
. Two of the 3.5" drives can be substituted with smaller 2.5" SSDs.
The Principal Features of the Phanteks Enthoo Evolv ATX Midi-Tower Flow Edition:
Elegant design thanks to side panels of tinted tempered glass and high quality materials
Supplementary air intakes in a honeycomb pattern in the top and front panels
Suitable for motherboards up to E-ATX (max. 264 mm width)
Includes a PWM fan hub, three 140 mm fans, and two dust filters
Hidden I/O panel with two USB 3.0 ports and HD audio connectors
Room for five 3.5" and four 2.5" drives, two 3.5" drives can be substituted with 2.5" drives
Fits graphics cards up to 42 cm, CPU coolers up to 19.4 cm, and PSUs up to 31.8 cm
Timelessly Elegant Design & Large Glass Side Panels
The body of the case is made of black lacquered steel. The detachable front panel and the top consist of
3 mm thick black anodised aluminium
with small inlets in a honeycomb pattern to improve the airflow. The left and the right side panels are made of huge sheets of
tinted tempered glass
that are attached to the case by four screws. The glass panels offer an unhindered view of the interior and the installed hardware.
Phanteks has placed a
thin strip of lights
at the bottom of the front panel that are illuminated when the computer is turned on. Its colour can be changed by replacing the LEDs by other ones included with the case. Supplementary air intakes have been placed between the top and front aluminium panels as well as in the panels themselves. The minimalist I/O panel is hidden under a lid in the front panel. It provides
two USB 3.0 ports and HD audio connectors
.
Cooling & Drive Bays
Behind the front panel
two pre-installed 140 mm fans
and a third 140 mm fan at the rear of the case provide the cooling airflow through the case. There is room for two more 140 mm fans in the top of the case. Alternatively the two 140 mm fans in the front and the top can be substituted by three 120 mm fans. As far as radiator mountings go, they can be mounted in the front or top instead of the fans. There is a special bracket for radiators at the top that can be removed to ease assembly. The fan at the rear can be substituted by a radiator as well. Overall the case provides abundant cooling possibilities, rounded off by
removable dust filters
in the front panel and the PSU shroud.
The PSU is mounted at the bottom of the case and hidden from view by a black metal cover which holds two brackets for 2.5" or 3.5" drives. Phanteks includes an
anti-vibration pump mount
which can be attached there instead. The PSU shroud gives the rest of the interior a tidy appearance. Part of the shroud can be detached to make room for a reservoir or a big radiator at the front of the case. Three trays for mounting harddrives or SSDs are also included. They can be placed near the front panel and mounted to the motherboard tray with screws. Two more drives can be placed here with the help of two more trays which need to be acquired separately.
Plenty of Room for Cables
The gap between the rear of the motherboard tray is
35 mm wide
, leaving plenty of room for cables. Phanteks has placed the
PWM hub
here that can be used to control up to eight 3-pin fans over just one 4 pin PWM connection. There is also room for three more 2.5" drives, two of which can be attached by brackets with a
"Drop-n-Lock" mechanism
, while a third can be mounted on the side of the PSU shroud.
Technical Details:
Measurements: 235 x 495 x 510 mm (W x H x D)
Weight: ca. 10.2 kg
Material: Steel (Body), Aluminium (3 mm; Front, Top), Tempered Glass (Side Panels)
Colour: Black
Form Factor: E-ATX (up to 264 mm), ATX, Micro-ATX, Mini-ATX
Total Possible Fans:
2x 140 / 3x 120 mm (Front)
2x 140 / 3x 120 mm (Top)
1x 140/120 mm (Rear)
Pre-Installed Fans:
2× 140 mm (Front; PH-F140SP, 1,200 U/min, 19 dB(A))
1× 140 mm (Rear; PH-F140SP, 1,200 U/min, 19 dB(A))
Radiator-Mountings (may partly occlude HDD and/or fan slots):
1x max. 280/360 mm (Front)
1x max. 140/120 mm (Rear)
1x max. 280/360 mm (Top)*
*Clearance to the motherboard tray @ 120 mm Format: 68 mm
*Clearance to the motherboard tray @ 140 mm Format: 48 mm
Please note the possible maximum height of the RAM!
Filter: Front, PSU (detachable)
Drive Bays:
5x 3.5" (internal; dampened; + 3x with optional HDD Bracket PH-HDDKT_02)
4x 2.5" (internal; 2x substituted for 3.5"; 2x by SSD bracket on the rear of the motherboard tray with drop-n-lock + 1x or 2x with optional SSD Bracket GEPH-009 or GEPH-010)
Power Supply: 1x Standard ATX (optional)
Expansion Slots: 7
I/O Panel:
2x USB 3.0
2x Audio
Maximum GPU Length: 420/300 mm (with/without HDD Bracket)
Maximum CPU Cooler Height: 194 mm
Maximum PSU Length: 318 mm
Warranty: 5 years

Further links for

"Enthoo Evolv ATX Flow Edition Midi-Tower, Tempered Glass - black"
Videos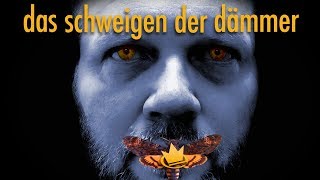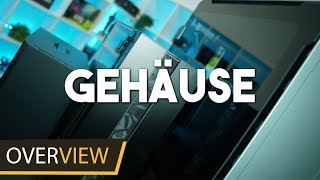 Technical Details
| | |
| --- | --- |
| Case type | Midi-Tower, Aluminium case |
| Form factor | E-ATX, ATX, Micro-ATX, White |
| Colour | black |
| Primary colour | black |
| Width (exact) | 235 |
| Height (exact) | 495 |
| Depth (exact) | PCI Faceplate |
| Width | 200 - 300 mm |
| Height | 400 - 500 mm |
| Depth | 500 - 600 mm |
| Weight (exact) | 10.2 |
| Weight | 10 to 12 kg (22 to 26.4 lbs) |
| Material | aluminium, steel, Tempered Glass / Hartglas |
| max. CPU Kühler Höhe (exakt) | 194 mm |
| max. Grafikkarten Länge (exakt) | 300 mm, 420 mm |
| max. Netzteil Länge (exakt) | 318 mm |
| max. CPU Kühler Höhe | 180 - 200 mm |
| max. Grafikkarten Länge | 300 - 399 mm, 400 - 500 mm |
| max. Netzteil Länge | über 300 mm |
| Side panel | with window |
| Front Door | Green |
| Position I/O | Front |
| USB 3.0 | 2x |
| Audio Out | |
| Cardreader | nein |
| Fan controller | no |
| LCD/TFT Display | nein |
| internal 2,5" | 4x |
| internal 3,5" | 5x |
| Hot-Swap | nein |
| PCI-Slots | 7 |
| HDD Isolation | No |
| Motherboard tray | no |
| Case cable management | yes |
| PSU formfactor | ATX |
| PSU position | Hinten Unten |
| Preinstalled fans | 3x 140mm |
| 120 mm Fans | Aluminium |
| 140 mm Fans | No |
| Fan colour | black |
| Radiator Mounting | 1x Single (120mm), 1x Single (140mm), 2x Dual (280mm), 2x Triple (360mm) |
| Filter | yes |
| Dampening | no |
| Illumination | no |
| Remote control | nein |
| Schlauchdurchführung | nein |
| Serie | Enthoo Evolv |
| Transport System | nein |
Awards
Pro:

+ Einzigartiges Design

+ Viel Platz im Innenraum

+ Hervorragend Verarbeitet

+ Sehr guter Luftfluss

read more...

HardwaremAx - PHANTEKS ENTHOO EVOLV FLOW EDITION

Auch wenn die Flow Edition des Enthoo Evolv ATX sich einzig durch die hexagonalen Ausschnitte vom ursprünglichen Phanteks Evolv unterscheidet, machen sie aus dem guten Case ein Rund-um-Sorglos-Paket.
Das Evolv bietet nun neben einem geräumigen, durchdachten Innenraum, tollen Materialien und einer umfangreicher Ausstattung auch eine exzellente Belüftung. Die Temperaturen sind mit die Besten, die wir seit Langem messen konnten und endlich lassen sich auch Radiatoren effektiv einsetzen. Abgerundet wird dies durch drei tolle 140mm Werkslüfter die von "lautlos" bis "mächtig Wind" flexibel eingesetzt werden können und deren Lager keine Wünsche offenlassen.

Die Flow-Edition macht Schluss mit der Archilles-Ferse der Enthoo-Evolv-Serie: dem mittelmäßigen Airflow. Das Gehäuse ist zwar in die Tage gekommen, aber dennoch einer der Maßstäbe, an denen sich alle andere Midi-Tower messen müssen!

read more...

Ocaholic - Phanteks Enthoo Evolv ATX Flow Edition

Pro
+ Kompatibilität Wasserkühlung
+ Zahlreiche Plätze für Lüfter
+ Staubfilter + Verfügbar in schwarz, silber und anthrazit + Radiatorhalterung
+ Tempered glass
+ 6x PWM-Fan controller
+ RGB Lightning + Platzangebot im Innenraum
+ Verarbeitungsqualität + Trennplatte Netzteil + Attraktiver Preis

Ocaholic - Phanteks Enthoo Evolv ATX Flow Edition

Pro
+ Kompatibilität Wasserkühlung
+ Zahlreiche Plätze für Lüfter
+ Staubfilter + Verfügbar in schwarz, silber und anthrazit + Radiatorhalterung
+ Tempered glass
+ 6x PWM-Fan controller
+ RGB Lightning + Platzangebot im Innenraum
+ Verarbeitungsqualität + Trennplatte Netzteil + Attraktiver Preis