PHANTEKS


Enthoo Evolv ITX Mini-ITX Case, TG, RGB LED - Black/Red
Small black-red Mini-Tower with Tempered Glass side panel
Extensive water-cooling support incl. Dual-radiator mounting & reservoir support
RGB lighting and controls
Item number: GEPH-071
EAN: 0886523300595
MPN: PH-ES215PTG_SRD
Manufacturer: PHANTEKS
Product information -
Enthoo Evolv ITX Mini-ITX Case, TG, RGB LED - Black/Red
Over the last few years Phanteks and the Enthoo Evolv ITX cases have made quite a name for themselves thanks to their unique blend of quality and unique aesthetics. The arrival of the new Enthoo Evolv ITX Mini-ITX case represents a fresh spin on current trends with a side-panel constructed entirely of premium tempered glass. Doing justice to the commensurately high-end hardware has, in this case, meant the welcome addition of RGB lighting as well as integrated lighting controls.
The Features of the Phanteks Enthoo Evolv ITX Mini-ITX Case at a Glance
Timeless classic design with a unique aesthetic
Premium tempered-glass side panel
Impressive RGB lighting and integrated controls
2x USB 3.0 ports behind the front panel
Space for 280 mm radiators and pumps
Space for CPU coolers up to 20 cm in height and graphics cards up to 33 cm in length
Clean and sleek interior with exceptional manufacturing quality
The Unique Aesthetic of a Refined Case
The moment you set eyes upon this sleek and timeless case, it's clear that Phanteks has stayed true to the roots of the Enthoo Evolv series. Its measurements remain the same, meaning that the Enthoo Evolv ITX with tempered-glass is just as wide (23 cm), deep (39,5 cm) and high (37,5 cm) as its popular predecessors. The interior of the case, like the left side panel of the case, consists of black painted steel, but in this revision the motherboard tray, divider, drive cage and PSU shroud shine through the tempered glass side panel in a radiant high-contrast red. At the bottom of the case towards the front is located a narrow light strip which, when the system is switched on, glows and can be controlled via the RGB button of the case or via RGB LED adapter cable from the motherboard. Air-inlets for cooling have been integrated into the black surfaces so as to not impinge upon the minimalist aspirations of the case
Plenty of Space for Air- & Watercooling
Located towards the rear is a pre-installed 140 mm fan and two additional (optional) 140- or 120 mm fans can be installed behind the front panel. The front of the case and the space beneath the PSU both come with removable dust filters. Two further 140- or 120 mm fans can be installed in the roof of the Evolv. Alternatively, a 280 mm or 240 mm heat exchanger with a width of 54 mm (140 mm wide) or 74 mm (120 mm wide) can be installed to the motherboard tray (please check RAM module clearances!) via a bracket that pulls out sideways. This should prevent radiators from colliding with installed RAM modules. A 240 mm radiator can also be installed in the front.
Fortunately Phanteks has not elected to cut any of their famed water-cooling features originating from the larger siblings of the Enthoo series in this smaller Enthoo Evolv ITX. To this end a multifunctional bracket with the "Phanteks" logo is located directly above the discrete HDD cage, which offers compatibility with two 3,5" hard drives (or small SSDs). Although the case allows graphics cards up to 33 cm in length to be discretely tucked away, the bracket allows several additional options: One can either install the bundled universal tube reservoir bracket, or you can install optionally available accessories like SSD mounting bays for 1 or 2 additional 2,5" drives (
GEPH-009
or
GEPH-010
), an HDD bracket (
GEPH-018
) or even the Phanteks pump bracket (
GEPH-008
).
The reverse of the Mini-ITX tray, where a spacious 28 mm area is reserved for cable management, also saves space for the PWM fan hub (
LULS-239
) from Phanteks. This allows the automatically regulated operation of up to eight 3-pin fans via a single 4-pin PWM port on an mITX motherboard. In the upper front of the case comes a factory-installed 2,5" bracket complete with a "drop-n-lock" mechanism for a small 2,5" drive. The whole lower section of the Evolv ITX is reserved for an ATX power supply up to 21,2 cm in length as well as a double HDD cage. Additionally, an optional Phanteks pump bracket (
GEPH-008
) allows users to attach the reservoir to the multifunctional bracket and use the additional pump bracket in the lower section of the front, as long as the system only requires a single large and quiet SSD as a boot drive.
Technical Details:
Dimensions: 230 x 375 x 395 mm (W x H x D)
Weight: approx. 6 kg
Material: Steel (body, right side panel, covering on front panel), plastic (front panel), tempered glass (left side panel)
Colour: Black, red
Form-Factor: Mini-ITX
Total Possible Fans:
2x 140/120 mm (Front)
1x 140/120 mm (Rear)
2x 140/120 mm (Roof)
Pre-Installed Fans:
1x 140 mm (Rear; PH-140SP, max. 1200 RPM, 19 dB(A))
Radiator Mountings (partly dependent upon HDD- and/or fan slots):
1x max. 240 mm (Front)
1x max. 140/120 mm (Rear)
1x max. 280/240 mm (Roof)*
* Distance to motherboard tray in 120 mm format: 54 mm
* Distance to motherboard tray in 140 mm format: 74 mm
Please check maximum height of RAM to prevent incompatibility!
Filter: Front, PSU (removable)
Drive Bays:
2x 3,5" (internal; tool-less, decoupled + 1x optional via optionally available HDD bracket GEPH-018)
3x 2,5" (internal; 2x in place of 3,5"; 1x via SSD bracket behind the motherboard tray with "drop-n-lock" + 1x or 2x optionally available with purchase of additional SSD bracket GEPH-009 or GEPH-010)
PSU: 1x Standard ATX (optional)
Expansion Slots: 2
I/O Panel:
2x USB 3.0 (internal connection)
1x Audio In/Out
RGB Controller
Maximum GPU Length: 330 mm
Maximum CPU Cooler Height: 200 mm
Maximum PSU Length: 212 mm (with HDD cage)
Further links for

"Enthoo Evolv ITX Mini-ITX Case, TG, RGB LED - Black/Red"
Videos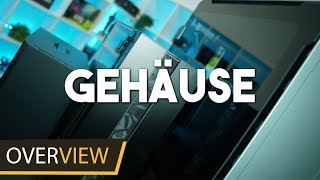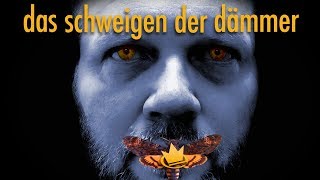 Technical Details
| | |
| --- | --- |
| Case type | Mini case |
| max. Mainboardformfaktor | Mini-ITX |
| Form factor | White |
| Colour | red, black |
| Primary colour | black |
| Secondary colour | red |
| Width (exact) | 230 |
| Height (exact) | 375 |
| Depth (exact) | 395 |
| Width | 200 - 300 mm |
| Height | 300 - 400 mm |
| Depth | 300 - 400 mm |
| Weight (exact) | 6 kg |
| Weight | 6 to 8 kg (13.2 to 17.6 lbs) |
| Material | plastic, steel, Tempered Glass / Hartglas |
| max. CPU Kühler Höhe (exakt) | 200 mm |
| max. Grafikkarten Länge (exakt) | 330 mm |
| max. Netzteil Länge (exakt) | 212 mm |
| max. CPU Kühler Höhe | 180 - 200 mm |
| max. Grafikkarten Länge | 300 - 399 mm |
| max. Netzteil Länge | 200 - 249 mm |
| Side panel | with window |
| Front Door | Green |
| Position I/O | Yes |
| USB 2.0 | 2x |
| USB 3.0 | 2x |
| Audio Out | |
| Audio In | |
| Cardreader | nein |
| Fan controller | no |
| LCD/TFT Display | nein |
| internal 2,5" | |
| internal 3,5" | 2x |
| Hot-Swap | nein |
| PCI-Slots | 2 |
| HDD Isolation | ja |
| Motherboard tray | no |
| Case cable management | yes |
| PSU formfactor | ATX |
| PSU position | Hinten Unten |
| Preinstalled fans | 1x 140mm |
| 120 mm Fans | Hard Plastic |
| 140 mm Fans | No |
| Fan colour | black |
| Radiator Mounting | 1x Single (120mm), 1x Single (140mm), 2x Dual (240mm), 1x Dual (280mm) |
| Filter | yes |
| Dampening | no |
| Illumination | yes |
| Illumination colour | RGB (selectable) |
| Remote control | nein |
| Schlauchdurchführung | nein |
| Serie | Enthoo Evolv ITX |
| Transport System | nein |
Awards
European Hardware Awards 2018 - BEST ITX CASE Phanteks Enthoo Evolv ITX

Auf der Computex 2018 in Taipeh (Taiwan) hat die European Hardware Association der Enthoo Evolv ITX Serie von Phanteks den begehrten European Hardware Award 2018 in der Kategorie "Best ITX Case" verliehen.

Phanteks has hit all the right steps putting this chassis together. It's a great looking, smallish case available in red, black, or white that you can make your own.

read more...

Phanteks Enthoo Evolv ITX delivers what it promises. It is by far the most complex ITX case that I met her and ironically, in the limits of decency in terms of size. I was pleasantly surprised that the room even slightly cooling system AIO Corsair H110 GTX and moreover, offered a decent temperature in our test conditions.

read more...

I have to admit that occasionally I have a really fun time when reviewing and this review was one of the best yet. Phanteks delivered a well thought out design with amenities to appeal to any enthusiast looking for a small form factor case to set up a gaming rig or an HTPC for a home theater system.

read more...

Overall, I think Phanteks has done a good job of planting their feet into the ITX case market and I would like to see them try again but make the next case much more ITX friendly, verses having it be a dwarfed mATX sized chassis. With the right balance of being budget friendly, highly expandable and overall a solid build quality with various features, the Phanteks Evolv ITX gets the Modders Inc, Recommended award when in comes to taking this case into consideration for your next build.

read more...

Mit dem Evolv ITX hat Phanteks die Serie nach unten hin wunderbar ergänzen können. Das Design ist an die größeren Modelle angelehnt und bietet viele Funktionen. Die Qualität ist gut gelungen, wir konnten keine Makel erkennen. Das Gehäuse steht auf vier großen Gummifüßen und ist so gut entkoppelt, auch die Festplattenkäfige sind mit gummierten Elementen versehen. Insgesamt bietet das Evolv ITX für ein Mini-ITX-Gehäuse viel Platz für viel Hardware - und das mit einem durchdachten Innenraum-Konzept. Neben einer schicken Netzteilbedeckung, Klettverschlüssen für das Kabelmanagement und einem 200mm Lüfter hinter der Front, sorgen besonders die guten Ergebnisse im Temperatur- und Lautstärketest für fröhliche Gesichter.

read more...

Good Things

Solid Construction
Great Cooling Options
200mm Fan Included
Filters
Water Cooling Ready
Optimal Layout

read more...

Pros:

+ Excellent water cooling capabilities
+ Slick and simple exterior design
+ Supports large 240mm or 280mm radiators
+ Removable HDD cage
+ Multifunctional mid-plate for mounting HDD/SSD, pump, and reservoir
+ Excellent cable management system
+ Removable dust filters for easy cleaning

review/6/#v83evwrU21Z3VPBb.99

read more...

I did not have problems with getting the screws into the motherboard, routing the cables and just hoping that there were holes to make it easy and look good, or the worries that I was going to have to push in all the cables on the right side of the case in order to get the side panel on. WTH just happened? I have had worst times with full size cases than this. I will contribute it too two things, one is that I only used what I needed and two that the designers at Phanteks did a great job on laying out the inside of the case by anticipating what the struggles and needs would be.

read more...

Phanteks blew our minds here! The Enthoo Evolv ITX has to be the most feature packed, most modular, and most wallet friendly offering for its size out there.



read more...

This is a mini version of the Enthoo rather successful.Although a little less upscale than ATX and Micro ATX versions, the Enthoo EVOLV ITX remains a case of a high quality. Phanteks heal the look since the beginning of the series, but also finishing and equipment.

read more...

PureOverclock - Phanteks Enthoo Evolv ITX

For such a small chassis, Phanteks did do a good job with the PSU cover features and its cable management options. This made for a really clean and simple installation.

Hardbloxx - Phanteks Enthoo EVOLV ITX

Mit dem Phanteks Enthoo EVOLV ITX bekommen alle Liebhaber von kleinen Systemen, egal ob mit oder ohne Sichtfenster, ein grundsolides Gehäuse mit ausgeklügeltem Design für maximierte Ausnutzung des gegebenen Raums. Die serienmäßige Shroud mit ordentlich Stauraum in deren Bauch sowie die gegebenen Möglichkeiten für Kabelmanagement sorgen für einen äußerst aufgeräumten Build und besten Airflow.

PCGameware - Phanteks Enthoo Evolv ITX Case

I have enjoyed my time with the Phanteks Enthoo Evolv ITX, it's a well built, good looking case and installation was simple. But I'm unsure whether this case is for air cooling or water cooling, but either way it's going to cost you more money…

Mit dem Enthoo EVOLV ITX wird die Reihe sinnvoll um eine kleinere Partie erweitert. Nicht nur, dass man trotz der geringen Maße Platz für jegliche Komponenten und Kabelmanagement hat, auch die Wasserkühlung findet hier ihren Platz. Die Verarbeitung und Qualität ist keiner Hinsicht zu bemängeln, man findet keine scharfen Kanten oder Unebenheiten.

read more...

Rest in terms of tariff, the Phanteks Enthoo Evolv ITX is among the high-end boxes with expected price of around eighty euros.

read more...

Phanteks put the Enthoo Evolv ITX However, one of the most attractive enclosures down in the segment to 70 euro: What the exterior is concerned, enjoy this feeling is even more pronounced for the inside, there is no complain what concern the specifications and capabilities and as for the final look of your total build I hope the pictures speak for themselves.

read more...

+Look +Design +Finish +Various caches / compartments
+Filters +Watercooling +Internal space +Price

read more...

In performance, Phanteks remains the head above water despite temperatures a few degrees above what we usually see. With the 200 mm fan on the front panel, the case is well ventilated. Note the possibility of adapting a watercooling on the top or front panel.

read more...

Techicize - Phanteks Enthoo Evolv ITX

An innovative approach to reduce the price tag with little or no real sacrifice. Features wise it up their with the best around and visually perhaps the best I've laid eyes on. Well done to Phanteks for another brilliant product. After much thought, we had no option but to create a new award for this case! The first product to be given our new platinum award!

mod-your-case - PHANTEKS - Enthoo Evolv ITX-Gaming-Case

Diese bringt jedoch einige Vorteile mit sich, welche speziell für Gamer von Nutzen sind, die ein schnelles und zudem leise gekühltes System aufbauen möchten. Für diese bietet das Enthoo Evolv ITX einmal durch seinen Wakü-Support und einmal durch die üppigen Abmessungen eine perfekte Grundlage für eine große Kühlung.

EVOLV ITX is a great achievement for Phanteks. This case gets a stamp of approval in all of the areas which are fundamental in good computer case design and we're certain it will appear on plenty of short-lists in the very near future.

read more...

Overall this is a decent case and when you consider the low price it is remarkably good value. It is not obvious why Phanteks has put so much effort into creating a Mini-ITX case when a budget Micro-ATX case would do a very similar job and would doubtless provide better cooling and lower noise levels.

read more...

Modzoo - Phanteks EVOLV ITX Case

- Build quality and finish.
- Unique radiator/fan mount bracket.
- Removable mid-plate/accessory mount.
- Support for enthusiast grade water cooling.
- 200mm cooling fan preinstalled in the front.

Modzoo - Phanteks EVOLV ITX Case

- Build quality and finish.
- Unique radiator/fan mount bracket.
- Removable mid-plate/accessory mount.
- Support for enthusiast grade water cooling.
- 200mm cooling fan preinstalled in the front.

Aside from great looks I feel that the best feature of the Evolv ITX is really how easily functional it is. To start it is a light case that is easy to move around and doesn't hassle you when building. Followed up by brilliant touches like the GPU expansion space and the removeable radiator bracket, you will feel really positive while building up your new ITX rig.

read more...

There is no doubt that Phanteks with the small new EVOLV ITX case has created one of the best mini-ITX cases on the market, with the best options for custom water cooling and high-end graphics. We therefore choose to assign it a score of 9.5 / 10 rating and our "Editors Choice" award.

read more...