PHANTEKS


Enthoo Luxe Big-Tower, Tempered Glass - schwarz
Tempered Glass-Edition des Enthoo Luxe in edlem Schwarz
Big-Tower (bis E-ATX) mit riesigem Seitenteil aus stabilem Hartglas
integrierte LED-Beleuchtung & üppige Wasserkühlungsoptionen
4x 140-mm-Lüfter vorinstalliert
Item number: GEPH-051
EAN: 0886523301080
MPN: PH-ES614LTG_BK
Manufacturer: PHANTEKS
Product information -
Enthoo Luxe Big-Tower, Tempered Glass - schwarz
Der
PHANTEKS Enthoo Luxe Big-Tower
in der
Tempered Glass-Edition
ist eine erweiterte und optisch aufpolierte Version des Basismodells Enthoo Luxe. Die neue Variante verfügt nun über ein stylisches Seitenteil aus gehärtetem Glas, das einen ungehinderten Blick ins Innere des Gehäuses erlaubt. Neben den Staubfiltern für Vorderseite, Deckel, Boden und Netzteil verfügt das Gehäuse über vier vorinstallierte 140-mm-Lüfter, die mittels des integrierten Lüfter-Hubs temperaturabhängig angesteuert oder durch Radiatoren (bis zu 360 mm) ausgetauscht werden können. Im Übrigen lassen sich Mainboards bis E-ATX-Formfaktor bzw. SSI EEB und maximal drei 5,25-Zoll-, sechs 3,5-Zoll- sowie maximal vier 2,5-Zoll-Laufwerke verbauen, wobei für ein volles Laufwerkspotenzial bei den 2,5-Zoll-Drives optionale Halterungen von Nöten sind.
Features des PHANTEKS Enthoo Luxe Tempered Glass Big-Towers
Edles Design durch großes Temperglas-Fenster & Aluminium-Exterieur
Integrierte LED-Beleuchtung mit 10 Farben (erweiterbar) & ASUS AURA-Support
Passend für Mainboards bis E-ATX-Formfaktor bzw. SSI EEB
Drei Staubfilter & vier 140-mm-Lüfter & PWM-Lüfter-Hub bereits enthalten
I/O-Panel mit zwei USB-3.0-Ports, zwei USB-2.0-Ports & HD-Audio-Anschlüssen
Platz für sechs 3,5-Zoll- & zwei 2,5-Zoll-Datenträger (erweiterbar)
Grafikkarten bis 34,7 cm, CPU-Kühler bis 19,3 cm & Netzteile bis 31,8 cm
Zeitlos elegantes Design mit großem Seitenfenster aus Glas
Beim Enthoo Luxe Tempered Glass kommt an Oberseite und Front hochwertiges Aluminium zum Einsatz, das durch eine integrierte LED-Beleuchtung in 10 Farben illuminiert werden kann. Den Namen "Luxe" hat sich der Tower damit redlich verdient, denn "lux" ist bekanntlich das lateinische Wort für "Licht", das hier als Portmanteauwort ganz passend mit "Luxus" und "Deluxe" verschmolzen wird. In den beidseitigen "Kanälen" zwischen Chassis und Sidepanels untergebracht, erstrahlen die vorinstallierten LED-Strips u. a. in Rot, Grün oder Blau und geben ihr Licht angenehm indirekt ab. Das Umschalten zwischen den 10 Farben geschieht über einen Druckknopf am I/O-Panel. Ein zusätzlicher Konnektor ist für ein weiteres, optionales LED-Band im Case vorhanden, so dass der Käufer die Beleuchtung weiter ausbauen und ebenfalls mitsteuern kann. Das rechte Seitenteil sowie das Grundgerüst bestehen aus schwarz lackiertem Stahl, die linke Seitenwand hingegen aus einer riesigen
getönten Temperglas-Scheibe
, die durch vier Schrauben gehalten wird und einen eindrucksvollen Einblick in das Gehäuse und auf die verbaute Hardware ermöglicht.
Kompatibel zu Mainboards mit ASUS Aura RGB-Strip-Header und RGB LEDs
Dank des genialen
PHANTEKS RGB-LED-Adapterkabels
(hier klicken) lassen sich Mainboards von ASUS mit integrierter ASUS Aura RGB-LED-Beleuchtung und andere Modelle mit 12-Volt-R-G-B-Header mit der integrierten (oder auch per PHANTEKS RGB-LED-Strips erweiterten oder nachgerüsteten) RGB-LED-Beleuchtung in PHANTEKS-Gehäusen der Serien
Enthoo Luxe, Enthoo Mini XL und Eclipse P400(S)
in allen Varianten (Standard, Window, Tempered Glass, Gedämmt) und Farben zusammenschließen. Der Clou dabei ist, dass die Aura Mainboardbeleuchtung so gemeinsam mit der jeweiligen Gehäusebeleuchtung über die praktische ASUS ROG-Aura-Software gesteuert werden kann, womit der komplette Gaming-PC nach belieben einheitlich beleuchtet wird und die gleichen LED-Effekte darstellen kann.
Optimale Belüftung für starke Hardware
Neben der Aluminium-Ästhetik sowie eingebautem LED-Schein in 10 möglichen Farben entzückt das Enthoo Luxe auch im Inneren mit allerlei Vorzügen. In der gefilterten Front sind entweder ein 200-mm-Lüfter oder zwei 120er- oder 140er-Lüfter installierbar, wobei zwei der letztgenannten Sorte bereits vorinstalliert sind. Vorne oben sind drei ODD-Einschübe (natürlich tool-less) hinter Blenden verborgen, die oberste Blende ist eine Klappe für die I/O-Ports, je zweimal USB 3.0 sowie 2.0 und Audio-Anschlüsse - und der LED-Button. Anstelle von optischen Laufwerken kann hier auch ein weiterer 120-mm-Fan platziert werden. Das Topteil setzt den Look nahtlos fort. Vorne nur ein beleuchteter Power-Button, dahinter liegen auch hier Lüfter-Slots für optionale Fans in 200, 140 oder 120 mm hinter schwarzem Mesh verborgen, wobei ein 140-mm-Modell bereits ab Werk auf seinen Einsatz wartet. Im Gegensatz zu vielen anderen Gehäusen hat PHANTEKS dem Enthoo Luxe nicht nur in Front und Boden, sondern auch hier einen entnehmbaren Staubfilter spendiert.
Luxuriöser Support für Wasserkühlungen & Kabelmanagement
Sowohl in Deckel, hinter der Front, auf dem Boden als auch an der mit einem weiteren 140er-Fan vorausgestatteten Hecklüfter-Position lassen sich beim PHANTEKS Enthoo Luxe alternativ auch Wasserkühlungsradiatoren unterbringen. Im Deckel sogar Triple-Wärmetauscher bis 360 mm, die allerdings nicht höher als 65 mm ausfallen dürfen, um nicht mit dem verbauten Mainboard zu kollidieren. Der Tray nimmt Platinen von Mini-ITX bis E-ATX/SSI EEB auf und hinten neben den acht PCI-Slots lässt sich ein Wakü-Ausgleichsbehälter anschrauben. Der Blick durch das große Hauptfenster offenbart neben vielen gummierten Kabeldurchlässen auch eine eigene, abgeschlossene Kammer ("PSU shroud") für das ATX-Netzteil, das seine Frischluft von unten anzieht und seine Wärme nicht an die anderen Komponenten im Gehäuse abstrahlt.
Die geöffnete rechte Gehäuseseite enthüllt weitere geniale Features: Vorne sitzen zwei einzeln entnehmbare HDD-Käfige, die auch von hier aus mit 3,5- oder 2,5-Zoll-Laufwerken zu beladen sind. An dieser Stelle kann jedoch am Gehäuseboden alternativ auch die vibrationshemmende Pumpenhalterung montiert werden. Ganz hinten dagegen, auf der Rückseite des Motherboard-Trays, können außerdem zwei mitgelieferte 2,5-Zoll-Brackets mit "Drop-n-Lock"-Mechanismus für je ein zusätzliches kleines Laufwerk angebracht werden. Dank der vielen Klettverschlüsse und Clips ist das Bündeln und Lenken von Kabeln sehr einfach zu bewerkstelligen, zumal dafür zwischen 2,7 und 3,9 cm Platz herrschen.
Und auch eine andere, enorm praktische PHANTEKS-Erfindung ist dort untergebracht. Eine kleine Platine mit Anschlüssen für bis zu sechs 3-Pin-Lüfter. Per SATA-Stromkabel werden diese vom Netzteil mit Strom versorgt. Der Clou aber ist, dass sie allesamt automatisch drehzahlgesteuert werden - und zwar in Abhängigkeit vom PWM-Signal, welches das verbaute Mainboard vorgibt. Dazu führt ein Extrakabel vom Lüfter-Hub zum 4-Pin-PWM-Anschluss der Hauptplatine. So lassen sich die drei vorinstallierten und drei weitere Lüfter synchron und temperaturabhängig regeln. Der schicke Big-Tower Enthoo Luxe ist damit eine hervorragende Wahl für stilverliebte Vernunftskäufer mit Qualitätsanspruch, denn er verbindet einen günstigen Anschaffungspreis mit dem einzigartigen Design, der Aluminium-Anmut und den Beleuchtungsoptionen.
Technische Details:
Maße: 235 x 560 x 550 mm (B x H x T)
Gewicht: 14 kg
Material: Stahl (Body), Temperglas (Seitenfenster), Aluminium (Front, Deckel)
Farbe: Schwarz
Formfaktor: E-ATX, ATX, Micro-ATX, Mini-ITX, SSI EEB
Lüfter insgesamt möglich:
1x 200 / 2x 140/120 mm (Vorderseite)
1x 120 mm (ODD-Käfig, Vorderseite)
1x 140/120 mm (Rückseite)
1x 200 / 3x 120 / 2x 140 mm (Deckel)
1x 140 / 2x 120 mm (Boden)
Davon vorinstalliert:
2x 140 mm
1x 140 mm
1x 140 mm
Radiator-Mountings (teilweiser Verzicht auf HDD- und/oder Lüfter-Slots):
1x max. 240 mm (Vorderseite)
1x max. 120 (Rückseite)
1x max. 360/420 mm (Deckel; bis 65 mm Höhe)
1x max. 240/140 mm (Boden)
Filter: Vorderseite, Deckel, Boden, Netzteil (entnehmbar)
Laufwerksschächte:
3x 5,25 Zoll (extern; werkzeuglos)
6x 3,5/2,5 Zoll (intern; 2 HDD-Käfige, 3,5 Zoll werkzeuglos)
2x 2,5 Zoll (intern; beide mittels SSD-Brackets hinter dem Motherboard-Tray mit "Drop-n-Lock", 2x erweiterbar)
Netzteil: 1x Standard ATX (optional)
Erweiterungsslots: 8
I/O-Panel:
LED-Umschalter (10 Farben und deaktivierbar)
2x USB 3.0 (interne Anbindung)
2x USB 2.0
1x je Audio In/Out
Maximale Grafikkartenlänge: 347 mm
Maximale CPU-Kühler-Höhe: 193 mm
Maximale Netzteillänge: 318 mm
Raum für Kabelmanagement: 27 mm (39 mm im Netzteilbereich)
Garantie: 5 Jahre
Further links for

"Enthoo Luxe Big-Tower, Tempered Glass - schwarz"
Videos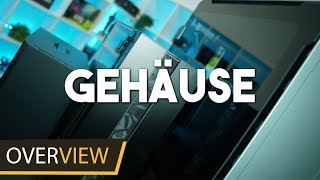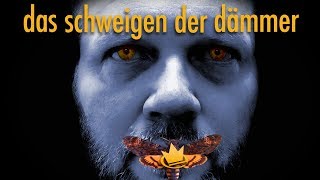 Technical Details
| | |
| --- | --- |
| Case type | Big-Tower, Aluminium case |
| max. Mainboardformfaktor | SSI-EEB |
| Form factor | E-ATX, ATX, Micro-ATX, White, SSI-EEB |
| Colour | black |
| Primary colour | black |
| Secondary colour | transparent |
| Width (exact) | 235 |
| Height (exact) | 560 |
| Depth (exact) | 550 |
| Width | 200 - 300 mm |
| Height | 500 - 600 mm |
| Depth | 500 - 600 mm |
| Weight (exact) | 14 |
| Weight | 14 to 16 kg (30.8 to 35.2 lbs) |
| Material | aluminium, steel, Tempered Glass / Hartglas |
| max. CPU Kühler Höhe (exakt) | 193 mm |
| max. Grafikkarten Länge (exakt) | 347 mm |
| max. Netzteil Länge (exakt) | 318 mm |
| max. CPU Kühler Höhe | 180 - 200 mm |
| max. Grafikkarten Länge | 300 - 399 mm |
| max. Netzteil Länge | über 300 mm |
| Side panel | with window |
| Front Door | Green |
| Position I/O | Deckel |
| USB 2.0 | 4x |
| USB 3.0 | 2x |
| Audio Out | |
| Audio In | |
| Cardreader | nein |
| Fan controller | no |
| LCD/TFT Display | nein |
| internal 2,5" | 8x |
| internal 3,5" | 6x |
| external 5,25" | 3x |
| Hot-Swap | nein |
| PCI-Slots | 8 |
| HDD Isolation | ja |
| Motherboard tray | no |
| Case cable management | yes |
| PSU formfactor | ATX |
| PSU position | Hinten Unten |
| Preinstalled fans | 4x 140mm |
| 120 mm Fans | 9 |
| 140 mm Fans | 6 |
| 200 mm Fans | 2 |
| Fan colour | black |
| Radiator Mounting | 1x Single (120mm), 1x Single (140mm), 1x Dual (240mm), 1x Triple (360mm) |
| Filter | yes |
| Dampening | no |
| Illumination | yes |
| Illumination colour | RGB (selectable) |
| LED Kompatibilität | ASUS Aura Sync |
| Remote control | nein |
| Schlauchdurchführung | nein |
| Serie | Enthoo Luxe |
| Volume in L | 72,38 |
| Transport System | nein |
Awards
Once switched on, the case is very quiet as expected and the fans respond to PWM control from the motherboard so they spin up and down as needed. Huge props to Phanteks for integrating a properly working fan controller that isn't just 12V full power to every fan or one that needs manual knob switching. ...

Build quality on the Enthoo Luxe Tempered Glass Edition is also stellar. The fit and finish is very good which is complemented by the high quality materials used on the case.

read more...

Main advantages

+ Modern and attractive design, with good finishes
+ Hardened tempered glass side with hinges
+ Allows radiator 420 mm and 2 x 240 mm
+ Compatible with E-ATX motherboards
+ Compatible with graphics up to 347 mm in length
+ Compatible with heatsinks up to 193 mm
+ Up to 9 fans, 4 x 140 mm included
+ 3 5.25-inch bays
+ 6 3.5 / 2.5 "bays + 2 x 2.5"
+ Fairing power supply (removable)
+ RGB LED lighting (button or software)

read more...

Pros

+ Excellent build quality
+ Stunning aesthetics
+ Premium build materials
+ PSU shroud
+ Exceptional cable routing
+ Movable dedicated 2.5″ drive mounts
+ Hinged tempered glass side panel
+ Built-in RGB lighting
+ Easily accessible and washable dust filters on all intakes
+ Lots of drive bays
+ Room for large graphics cards
+ Great water cooling support

Phanteks have done it again, delivering a high-end chassis that meets the demands of high-end systems builds with flawless execution and style. The Luxe Tempered Glass is easily one of the best chassis on the market today.

read more...

Pros:
+ Tempered glass side panel
+ Great cable routing with Velro cable ties
+ 4 included 140 mm fans
+ Lots of room for watercooling
+ RGB LED lighting

read more...

Pro

+ Design series Enthoo
+ Overall quality
+ Bulkhead in tempered glass and Hinges
+ Predisposition LED strips RGB Phanteks
+ RGB Lighting System
+ Support Radiators Top up to 420 mm

read more...

Ocaholic - Phanteks Enthoo Luxe Tempered Glass

Beim Enthoo Luxe schöpft der Hersteller mit Wurzeln in den USA aus dem Vollen und vermag auf der ganzen Linie zu überzeugen. Auch wenn wir noch so lange suchen, finden wir schlicht nichts, das wir an diesem Gehäuse kritisieren könnten. Die verwendeten Materialien beispielsweise sind in allen Fällen äusserst solide, wobei beispielsweise drei Millimeter starkes Aluminium, stabile Stahlpanele im Innenraum und auf Wunsch gehärtetes Glas bei den Seitenwänden. Ebenso gefallen Belüftungskonzept, Layout sowie Design.