PHANTEKS


PH-TC14PE CPU-Cooler - silver
Hochleistungs-CPU-Kühler mit innovativer Oberflächenbeschichtung und 2x 140-mm-Lüftern in silber
Item number: CPPH-001
EAN: 0886523000006
MPN: PH-TC14PE
Manufacturer: PHANTEKS
Product information -
PH-TC14PE CPU-Cooler - silver
Benchmarks scheinen auf den ersten Blick eine neutrale Vergleichsbasis zu bieten. Die Vergleichbarkeit wird jedoch in Frage gestellt, wenn Hersteller ihre Produkte ausschließlich auf die Testmethoden hin optimieren. Bekanntestes Beispiel hierfür dürften die Treiberanpassungen einiger Grafikkarten sein, welche bei bestimmten Referenz-Benchmarks bessere Werte mit einer reduzierten Darstellungsqualität erreichen, was verständlicherweise nicht im Interesse des Kunden sein kann.
Bei PC-Kühlern können die Testmethoden ebenso zu Verzerrungen führen. So wird häufig ein offener Teststand verwendet, um die Testbedingungen so exakt wie möglich zu reproduzieren. So sinnvoll diese Maßnahme auf den ersten Blick erscheint, so problematisch ist sie, wenn man sich vor Augen führt, dass ein offener Teststand ganz andere Bedingungen bietet als ein geschlossenes Gehäuse, wo die Kühler letztlich ihren Dienst verrichten. Lage (stehend vs. seitlich hängend), Luftstrom und die Umgebung sind deutlich unterschiedlich und können das Ergebnis beeinflussen.
Einige Kühler-Hersteller sind in Anbetracht dieser Ausgangslage dem Reiz verfallen, ihre Modelle für offene Systeme mit stehender Lage zu optimieren, was zwar hervorragende Benchmark-Ergebnisse einbrachte, die unter realen Bedingungen jedoch keinen Bestand haben.
Die Kühler-Entwickler von Phanteks möchten daher zunächst vor diesem Umstand warnen. Dies geschieht natürlich nicht uneigennützig, schließlich hat sich die junge Brand auf die Fahnen geschrieben, gerade nicht der süßen Verlockung einer Optimierung für offene Teststände zu folgen, sondern maximale Kühlleistung dort sicher zu stellen, wo sie benötigt wird - im Gehäuse.
Und
maximale
Kühlleistung ist dabei in der Tat der selbst gesetzte Anspruch, denn Phanteks hat gleich mehrere wegweisende Technologien zur Marktreife gebracht, um dieses hoch-gesteckte Ziel bereits beim Debüt-Produkt zu erreichen. Die Konstruktion des schlicht "TC14PE" getauften Kühlers beeindruckt zwar mit einer stattlichen Größe, davon abgesehen wirkt sie jedoch weitgehend konventionell.
Dies ist jedoch nicht verwunderlich, da sich die beiden Main-Features erst bei sehr starker Vergrößerung offenbaren. Zunächst ist die "Cold Plasma Spraying Coating Technology" (C.P.S.C) zu nennen. Diese spezielle Behandlung sorgt für eine Oberflächenvergrößerung im Nano-Bereich auf den Lamellen, um die Wärme besser abgeben zu können. Noch wichtiger ist jedoch der Effekt an den Übergangsstellen zwischen Heatpipes und Boden sowie Heatpipes und Lamellen, um die Wärme-Übertragung zu steigern.
Auch die zweite Technologie ist eine spezielle Beschichtung - genannt "Physical Antioxidant Thermal Shield" (P.A.T.S). Diese soll Wärmestrahlung reflektieren, die von den umgebenden Komponenten (Grafikkarte, Chipsatz, Spannungswandler, RAM) erzeugt wird und zu einer Erwärmung des CPU-Kühlers führt. Dies würde sonst die Kühlung des Prozessors einschränken. Genau diese Technologie würde ihren Vorteil auf einem offenen Teststand nicht annähernd ausspielen können, da die gegenseitige Erwärmung dort nur eine untergeordnete Rolle spielt. Im Gehäuse hingegen sieht es ganz anders aus.
Der TC14PE verfügt über fünf dicke Heatpipes im 8-mm-Format, welche die Wärme gleichmäßig auf zwei große Kühltürme verteilen. Die Kühltürme sind dabei in verschiedenen Farben erhältlich, so dass auch die Optik perfekt auf das Gehäuse-Styling angepasst werden kann. Passend dazu sind auch die Lüfter je nach Version koloriert.
Zwei 140er gehören dabei zum Lieferumfang, können dank eines zusätzlichen Klammerpaars um einen dritten ergänzt werden (die Lüfter sind auch separat erhältlich). Neben der enormen Größe der Ventilatoren, die schon von sich aus vorteilhaft ist, um mehr Luft bei geringerer Lautstärke zu transportieren, hat Phanteks eine optimierte Flügel-Geometrie entwickelt, welche diesen Effekt zusätzlich steigert.
Über 130 m³/h bei 19 dB(A) ist eine Ansage! Wer es noch leiser mag, kann mit einem von zwei mitgelieferten Adaptern die Drehzahl reduzieren. Bei gerade einmal 15,2 dB(A) oder sogar nur 13,4 dB(A) bleibt die Kühlung dennoch enorm - schließlich werden immer noch über 100 m³/h bzw. 75 m³/h durch den Kühler gepustet. Von dem hochwertigen Lager profitiert jedoch nicht nur die Laufruhe sondern auch die Lebensdauer. Mit 150.000 Stunden ist der Kühler somit eine bleibende Investition, was nicht zuletzt die hohe Sockel-Kompatibilität unterstreicht.
An alle Kunden, die die beiden Lüfter zukünftig über PWM steuern lassen möchten, liefert Phanteks nun kostenfrei einen PWM-Adapter aus. Dazu ist es lediglich nötig, ein Online-Formular auf der Phanteks-Homepage auszufüllen und dort auch den Kaufbeleg hochzuladen.
Technische Details:
Maße: 140 x 159,7 x 171 mm (BxHxT)
Material: vernickeltes Kupfer (Bodenplatte, Heatpipes), speziell beschichtetes Aluminium (Lamellen)
Farbe (Kühler / Lüfter): Silber / Weiß
Gewicht: 1.250 / 970 g (mit / ohne Lüfter)
Heatpipes: 5x Ø 8 mm
Lüfter: 2x 140 mm PH-F140
Lautstärke: 19 / 15,2 / 13,4 dB(A)
Drehzahl: 1.200 / 900 / 750 U/min
Airflow: 130,9 / 100,7 / 75,6 m³/h
Lebenserwartung: 150.000 h
Kompatibilität:
Intel Sockel 775, 1155, 1156, 1366, 2011
AMD Sockel AM2, AM2+, AM3, AM3+, FM1 (benötigt Referenz-Backplate)
Herstellergarantie: 5 Jahre
Further links for

"PH-TC14PE CPU-Cooler - silver"
Videos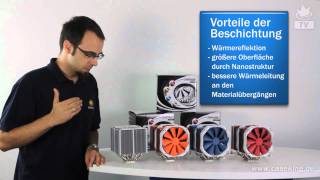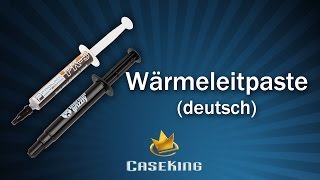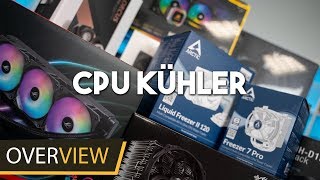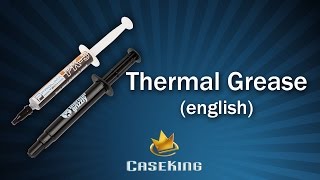 Technical Details
| | |
| --- | --- |
| CPU socket | 1150, 1151, 1155, 1156, 1366, 2011, 2011-V3, 2066, 775, AM2, AM3, AM3+, FM1, FM2, FM2+ |
| CPU cooler type | Dual Tower |
| Fan connector | 4 Pin (PWM) |
| CPU cooler width (accurate) | 140 mm |
| CPU cooler height (accurate) | 171 mm |
| CPU cooler depth (accurate) | 159 mm |
| CPU cooler width | 140 to 149 mm |
| CPU cooler height | 170 to 179 mm |
| CPU cooler depth | 150 to 159 mm |
| Material base plate | nickel-plated copper |
| Material heat sink | anodized aluminium |
| Weight in g (exact) | 1250 |
| Weight in g | 1200 - 1300 g |
| Max rpm (exact) | 1200 U/min |
| Min rpm (exact) | 700 U/min |
| Max noise level (exact) | 19 dB(A) |
| Min Noise Level (exact) | 13,4 dB(A) |
| Max air volume (exact) | 132 m³/h |
| Min air volume (exact) | 76,2 m³/h |
| Max rpm | 1000 - 1499 U/min |
| Min rpm | 500 - 749 U/min |
| Max noise level | 15 - 19 dB(A) |
| Min Noise Level | 10 - 14 dB(A) |
| Max air volume | 125 - 149 m³/h |
| Min air volume | 75 - 99 m³/h |
| No. of Heatpipes | 5 |
| Heatpipe diameter | 8 mm |
| CPU cooler fan(s) included | 2x 140 mm |
| Heat sink colour | silver |
| Fan colour | white |
| Additional fan mounting | yes |
| Illumination | no |
| Approved for | active air flow |
Awards
PHANTEKS hat mit dem PH-TC14PE eine wahre Meisterleistung vollbracht. Der Kühler kann auf kleineren CPUs sogar als Passivkühler verwendet werden. Mit dem Betrieb beider im Lieferumfang enthaltenen Lüfter liefert der Kühler Bestwerte ab, die noch kein anderer Kühler auf unserm Prüfstand erbringen konnte.

read more...

When it comes to performance, cooler-reviewed turned out to be the most efficient of the test device.

read more...

Phanteks' PH-TC14PE CPU cooler delivers the best overall cooling performance we have seen in our test lab so far.

read more...

Orthy.de - PHANTEKS PH-TC14PE CPU-Cooler

Viel zu kritisieren gibt es wahrlich nicht, Phanteks' Flaggschiff macht hierfür einfach zu viel zu gut und enttäuscht auch anspruchsvolle Anwender nicht. Die einzelnen Komponenten harmonieren sehr gut miteinander, das Gesamtpaket ist daher absolut stimmig.

Syndrome-OC.net - PHANTEKS PH-TC14PE CPU-Cooler

Contrary to popular belief about new brands, we have here is a brand with huge potential. What attracts us even more is that it is a brand that takes excellent designs of sinks.

Our love for the Noctua NH-D14 is not only well known, but well founded. However it is definitely an acquired taste in the looks department. Phanteks PH-TC14PE has all the performance but looks the absolute business.

read more...

Ohne große Startschwierigkeiten hat es das Unternehmen Phanteks geschafft, einen der vorderen Plätze in unserem Kühler-Roundup mit dem neuen PH-TC14PE zu belegen.

read more...

RealWorldLabs.com - PHANTEKS PH-TC14PE CPU-Cooler

Bottom line if performance is your ultimate goal and you care not about the price or the size of the cooler and you don't really cherish silence then the Phanteks PH-TC14PE is your best sub 100euros choice and that's why it walks away with our Editors Real Deal Choice Award.

Phanteks include highly successful debut on the market, the PH-TC14PE because cooling is extremely efficient - at the moment it is one of the most efficient conventional cooling systems on the market and the best proof of how successful this design.

read more...

HDblog.it - PHANTEKS PH-TC14PE CPU-Cooler

The performance, as seen in the graphs are very close to the Corsair Hydro H100, which include a liquid cooling system.

When it seemed that nothing could be improved Phanteks appears with CPU Cooler TC14PE PH and leaves us with an open mouth.

read more...

Considering that this impressive product is only one of the first items from Phanteks, it is interesting to see what other models they will come up with in the future.


read more...

Phanteks ist ein sehr guter Einstieg in den Kühlermarkt gelungen. Der PH-TC14PE CPU-Kühler kann hier mit sehr guten Kühlleistungen punkten und zeigt einen großzügigen Lieferumfang.

read more...

Auf Basis eines robusten, aus hochwertigen Materialien gefertigten Doppeltower-Kühlkörpers pulverisiert der PH-TC14PE die bisherigen Bestmarken in nahezu allen Bereichen und liefert damit klar eine Kampfansage an die Flaggschiffe der etablierten Edelmarken wie Prolimatech, Thermalright oder Noctua.

read more...

- dem Betrieb bei 12V und dem semipassiven Betrieb, an die Spitze des Testfeldes zu setzen, sodass man ohne zu übertreiben von einem wahren Meisterwerk sprechen kann, das unsere uneingeschränkte Kaufempfehlung sowie drei Awards verdient.


read more...

Nicht nur die Kühlleistung mit den beiliegenden Lüftern ist sehr gut, auch im Referenz- und im Passiv-Vergleich gehört der PH-TC14PE zu den besten aktuellen Kühlern. Alles in allem ist das Gesamtpaket, welches geschnürt wird, wirklich gut.

read more...

Cooling Phanteks's going on the market is doing real BOOM!

read more...

OClab.pl - PHANTEKS PH-TC14PE CPU-Cooler

PH-TC140PE Phanteks is undoubtedly one of the most powerful coolers available in the market.

PH-TC14PE CPU cooler, which is perfect Phanteks labor base in this area and also contains nickel-plated copper heat pipes that is gaining acclaim. Another noteworthy detail in the 5 years warranty. Given the results of the test to win the award for High Performance natural.

read more...

InfoHw.com - PHANTEKS PH-TC14PE CPU-Cooler

Also available in various colors, the sink should suit all tastes. Focusing on the performance of the sink, the PH-TC140PE is about 2 º C more efficient than Noctua NH-D14 - the difference increases with overclocking ), without being louder than this.

we attribute a beautiful Silver Cowcot because the performances are with go, even with resistance to the fans, and especially Phanteks adds a welcome touch of color, we change the gray and black. If you have a big sub and processor cool, especially the place in the case, go for it, you will not regret it!

read more...

Thank you Phanteks for bringing aesthetics to CPU cooler design, on this basis and the fact that its joined the very limited 4.4GHz club and the mount really is very good we could not give it anything less than the coveted OC3D Gold Award.

read more...

xtremehardware.it - PHANTEKS PH-TC14PE CPU-Cooler

Ultimately, this cooler is recommended for all those who wish to overclock your CPU and at the same time hold temperatures and noise levels. The price is close to that of the best liquid to sink-in-one. In the coming days we will see if it will be able to compete with this type of solutions.