PowerColor


Radeon RX 480 Red Devil, 8192 MB GDDR5
VR Readiness at a low price: AMD Radeon RX 480 from PowerColor with 8 GB VRAM
1.330 MHz Boost Clock
1.276 MHz Clock via Silent Bios & Triple-Fan Cooler
Item number: GCPC-044
EAN: 4715409188131
MPN: AXRX 480 8GBD5-3DH/OC
Manufacturer: PowerColor
Product information -
Radeon RX 480 Red Devil, 8192 MB GDDR5
The AMD Radeon RX 400 Series, designated codename "Polaris", is the first GPU series from AMD utilising the new 14 nm FinFET manufacturing process. Apart from the chip's hugely improved manufacturer process, as is the case for all graphics cards in the RX 400 series, the new fourth gen GCN architecture is put to work. AMD's new offering in the form of the
Radeon RX 480
provides an affordable point of entry into the world of VR and a very high degree of efficiency to boot: Computational power of up to 5,8 TFLOPS with a TDP of only 150 Watts!
The Features of the Radeon RX 480 Red Devil Graphics Card from PowerColor
Semi-passive triple-fan cooler
1.276 MHz GPU clock with "Silent Bios" activated
1.330 MHz GPU Boost Clock
VRAM Clocked at 4.000 MHz (8.000 MHz effective)
1× 8-Pin Power Connector
Radeon RX 480: Virtual Reality for Everyone
The PowerColor Radeon RX 480 Red Devil provides an imposing triple-fan cooler with Double Blade III fans with a special dual-bladed design along double ball-bearings thus allowing the RX 480 to be capable of overclocking to a boost clock of 1.330 MHz. The card comes with an alternative "Silent Bios" ready be activated at the push of a button. The card also possesses a 6+1 phase power supply with a 8 pin PCIe connector that offers a maximum throughput of 225 Watts, allowing even higher overclocks.
For the stabilisation of the card and for the even distribution of the heatsink's weight, the RX 480 Red Devil comes with a light cooling backplate on the rear of the PCB.
One of the declared aims announced by AMD for the Radeon RX 480 is to make Virtual Reality (VR) accessible to the widest possible number of players. Based on the Polaris 10 GPU (previously designated as "Ellesmere") the Radeon RX 480 fulfills this requirement and combines VR readiness with a comparably low cost of entry.
14 nm FinFET and a New Generation of GCN for the Radeon RX 480
The new and improved 4th generation Graphics Core Next architecture (GCN 1.3) introduces new features, such as a command processor, a geometry processor, new multimedia cores, an optimised display engine as well as an improved memory controller. Counted among the newly-supported technologies are Async Compute, Vulkan, DirectX 12 and AMD's FreeSync Technology.
The new 14 nm FinFET manufacturing process as well as great leaps forward in frequency control, power saving and clock rate technologies make the Radeon RX 480 with its TDP of 150 Watts very energy efficient, especially when compared with its predecessors like the Radeon R9 390 (250 Watt TDP). The 14 nm technology enables more transistors to be accommodated in a smaller surface area, whilst simultaneously reducing energy requirements.
Displays can be connected via three Display Port inputs as well as a HDMI port. EyeFinity Technology allows up to four displays to be connected in a multi-display setup. The 2.0b HDMI port carries a 4K/UHD resolution signal at 60 Hz and permits the sending and receiving of encrypted signals using the HDCP 2.2 protocol (4K streaming, 4K Blu-Rays).
In order to reach the maximum potential of the card, new drivers should be downloaded and installed at regular intervals from the AMD or PowerColor websites.
Rapid Graphics Card Replacement at Caseking!
At Caseking, defective graphics cards of all the brands listed below that are validly returned (meaning that the faults can be verified by us) by customers during the two year warranty period, starting with the receipt of the goods, will be immediately replaced with a
brand new card
if in stock. This way,
lengthy waiting times can be avoided entirely
since forwarding the defective goods to the manufacturer is no longer necessary! If the graphics card that is to be replaced is out of stock or can no longer be delivered we will issue a credit note to your customer account. With this credit you will be free to select an alternative graphics card from our stock. Any resulting surcharges can be added and we will refund any outstanding balance.
I have a defective graphics card. What do I do now?
->
Rapid RMA of faulty graphics cards
(click here)
Brands:
ASUS, Club 3D, EVGA, Gigabyte, Inno3D, Palit, PNY, Powercolor, Sapphire, VTX3D, XFX, ZOTAC & King Mod
Free Games with AMD Radeon Gaming Graphics Cards:
For every gaming graphics card purchased at Caseking we will send out voucher codes for the current
game bundles
via e-mail one or two business days after receipt of goods. For products not qualifying for the promotion we will not send out any codes. Only end customers are getting free extras. All promotional campaigns are limited and only valid while stock lasts or until the offer expires. There is no right of appeal. All active AMD voucher codes are listed below:
Technical Details:
Dimensions: 310 × 38 × 128 mm (W × D × H)
Expansion Slots Required: Dual-Slot
GPU: AMD Radeon RX 480 ("Polaris 10 XT")
Manufacturing Process: 14 nm FinFET
GPU Frequency (Silent Bios activated): 1.276 MHz (max. Boost)
Boost Clock (max boost): 1.330 MHz (max. Boost)
Shader Units: 2.304
VRAM: 8.192 MB
VRAM Frequency: 4.000 (8.000) MHz
Type: GDDR5
Memory Bus Bandwidth: 256 Bit

Slot Type: PCIe 3.0 x16
Ports:
3× DisplayPort 1.3 HBR / 1.4 HDR-Ready
1× HDMI 2.0b
TDP: 150 Watt
Power Plug: 1× 8-Pin PCIe
Recommended Power Supply: Minimum 500 Watts
Features: GCN 4. Gen., DirectX 12, Vulkan, OpenGL 4.5, OpenCL 2.1, Mantle, Eyefinity 2.0, CrossFireX, HD3D, TrueAudio, FreeSync, HDR-Ready, Radeon VR-Ready
Further links for

"Radeon RX 480 Red Devil, 8192 MB GDDR5"
Videos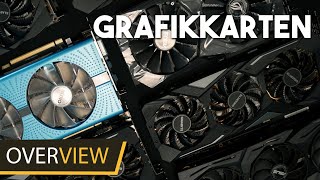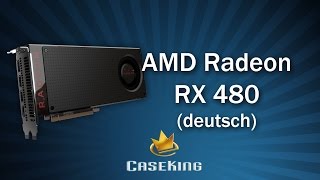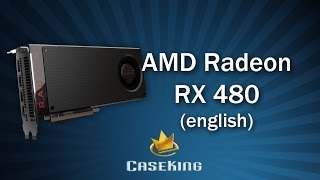 Technical Details
| | |
| --- | --- |
| GPU type / Series | AMD Radeon RX Gaming |
| VRAM size & type | 8192 MB GDDR5 |
| Display connectors | HDMI, Display Port, Display Port (2x), Display Port (3x) |
| Power supply | 1x 8-Pin PCIe |
| Slot Height | 2 Slots |
| Virtual Reality | Radeon VR Ready Premium |
| Feature | AMD FreeSync |
Awards
+ Schnell genug für 1.920 × 1.080 und 2.560 × 1.440 bei teils reduzierten Details
+ AA/AF meistens nutzbar
+ lautlos unter Windows
+ angenehm leise unter Last
+ unterschiedliche BIOS-Versionen für unterschiedliche Vorlieben
+ mit 8.192 MB ausreichend großer Speicher
+ mit DP 1.4 und HDMI 2.0b modernste Anschlüsse

read more...