Prolimatech


Black Series Genesis CPU-Kühler
Socket Compatibility: 775 / 1150 / 1155 / 1156 / 1366 / 2011 / AM2 / AM2+ / AM3 / FM1 / FM2
Item number: CPPT-019
EAN: 4711552410174
MPN: Black Series Genesis
Manufacturer: Prolimatech
Product information -
Black Series Genesis CPU-Kühler
Der Über-Kühler jetzt auch im matten Schwarz der Black Series!
Am Anfang schuf der Herr Prolimatech - eine mächtige Schmiede höchstwertigster und leistungsfähigster Kühler, die da herrschen sollte über allen anderen Marken. Und er sah, dass es gut war. Denn Prolimatech gebar reife Frucht - erstklassige Kühler, die in den Ruhmeshallen ehrfürchtig besungen wurden: Megahalems, MK-13, Armageddon, Samuel 17 und Super Mega.
Doch Unruhe verbreitete sich unter den Völkern - Emporkömmlinge neideten die Position der Könige. Und so schickte sich Prolimatech an, erneut Frucht zu tragen und gebar Genesis. Und der Herr sah abermals, dass es gut war. Denn dieser Spross vereinte alle Heldentaten der Vorgänger und überbot diese nochmals deutlich. Und von überall her strömten die Menschen, zu sehen, ihren neuen Gebieter. Und er war mächtig, weise und gütig.
Die Macht-Insignien des Genesis sind dabei eine komplett überarbeitete und überaus innovative Konstruktion, eine Montagemöglichkeit von bis zu drei großen Lüftern, einem variablen Anpressdruck für noch bessere Wärmeübertragung, eine überragende Verarbeitungsqualität und eine erweiterte Sockel-Kompatibilität.
Während die bisherigen Tower-Kühler aus dem Hause Prolimatech gewisse Ähnlichkeiten aufwiesen, kann der Genesis auf eine komplett überarbeitete Struktur zurückgreifen. Er besteht zunächst aus zwei identischen Türmen übereinander gestapelter Lamellen, die über jeweils sechs Heatpipes versorgt werden. Während der erste Tower wie gewohnt senkrecht gen Himmel ragt, ist der zweite hingegen flach liegend ausgerichtet.
Aufwendig, ungewöhnlich und schick ist diese Bauart zweifelsohne, aber worin bestehen ihre Vorteile? Die Kühlung ist vor allem deutlich unabhängiger von der Gehäusebelüftung, also bei unterschiedlichen Belüftungskonzepten gleichbleibend hoch. Darüber hinaus werden die Mainboard-Komponenten um den Sockel besser gekühlt als bei reinen Tower-Kühlern.
Beide Aspekte ergeben sich aus den senkrecht zueinander stehenden Türmen und der damit verbundenen asymmetrischen Lüftermontage. Insgesamt können ganze drei Ventilatoren am Prolimatech Genesis verbaut werden, wobei jeweils 140er oder 120-mm-Modelle zum Einsatz kommen können. Hierbei wird der senkrechte Teil von bis zu zwei Lüftern in die Zange genommen, während der waagerechte Teil einen Lüfter auf der Oberseite beherbergen kann.
Im Ergebnis lassen sich zwei verschiedene Blasrichtungen gleichzeitig realisieren, was einerseits die abgeführte warme Luft gleichmäßiger verteilt, aber auch die Frischluftzufuhr von zwei Seiten ermöglicht. Sofern jeder Turm mindestens einen Lüfter trägt, profitiert der Genesis damit sowohl vom klassischen Front-Heck-Luftstrom, als auch von einer seitlichen Zusatzbelüftung.
Die Verarbeitungsqualität des Ausnahmekühlers ist einmal mehr maßgebend. Doch auch das Montagekit ist von überragender Stabilität und Wertigkeit. Im Gegensatz zu den Vorgängern gehört nun sogar das AMD-Kit bereits mit zum Lieferumfang, wodurch auch Platinen mit Sockel AM2, AM2+, AM3, AM3+, FM1, FM2 und FM2+ ohne Zusatzanforderungen unterstützt werden. Neben den Intel-Sockeln 775, 1150, 1151, 1155, 1156 und 1366 kann der Black Genesis überdies unmittelbar auf Intels High-End-Sockeln 2011 und 2066 eingesetzt werden.
Im Zubehör finden sich drei Paar schwarze Lüfter-Klammern, wobei es sich einmal um die Standard-Klemmen für einen Lüfter (egal welcher Größe) handelt, während das zweite und dritte Paar Fan Wire Clips jeweils einen 120er und einen 140er fixieren, die nicht in der Standardform daherkommen, sondern zum Beispiel einen runden inneren Rahmen aufweisen, bei dem die Standard-Befestigungen in den Rotor hineinragen würden.
Als Vertreter von Prolimatechs Black Series setzt sich die hier angebotene Version des Genesis besonders extravagant in Szene: Die Lamellen aus vernickeltem Aluminium sind dabei in mattes Schwarz gehüllt und vermitteln somit eine unvergleichliche, dunkle Eleganz. Der Effekt wird noch gesteigert durch die polierten, silber vernickelten Heatpipes und die Bodenplatte, die dadurch noch mehr glänzen als beim konventionellen Genesis. Beauty in black!
Hinweise: Von der Unterkante der Bodenplatte des Genesis bis zur Unterkante des liegenden Auslegers ist ca. 49 mm Raum vorhanden. Bitte beachten Sie daher die Kompatibilität zu diversen RAM-Modulen und schauen Sie dazu auch auf die Herstellerseite.

Dort findet sich auch eine Kompatibilitätsliste zu diversen Mainboards, die allerdings nicht vollständig ist und beispielsweise noch keine Intel-Mainboards mit 7er-Chipsätzen enthält. Je nach verwendetem Mainboard kann es zu Einschränkungen kommen. So lässt sich etwa bei einigen Platinen der oberste PCIe-Slot nicht optimal nutzen, da die Lüfterklammern leicht in dessen Bereich hineinragen.
Technische Details:
Maße: 216,5 x 165 x 146 mm (B x H x T)
Material: vernickeltes Kupfer (Bodenplatte, Heatpipes), schwarz beschichtetes Aluminium (Lamellen)
Gewicht: 800 g
Heatpipes: 6x Ø 6 mm
Lüfter (optional): 3x 140/120 mm
Kompatibilität:
Intel Sockel 775, 1150, 1151, 1155, 1156, 1200, 1366, 2011, 2011-V3, 2066
AMD Sockel AM2, AM2+, AM3, AM3+, FM1, FM2, FM2+
Zubehör:
1x Backplate
1x Retention-Modul
4x Verbindungsstege
Befestigungsschrauben
Hochleistungs-Wärmeleitpaste (PK-2)
2x Lüfterklammern für 120-mm- und 140-mm-Standardlüfter
2x Lüfterklammern für 120-mm-Lüfter mit abweichendem Design
2x Lüfterklammern für 140-mm-Lüfter mit abweichendem Design
Montageanleitung
RAM-Kompatibilität: < 49 mm (Höhe)
Further links for

"Black Series Genesis CPU-Kühler"
Videos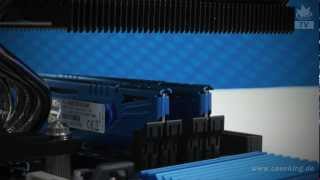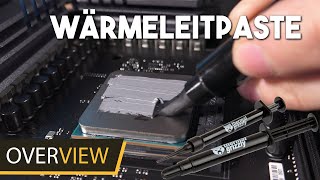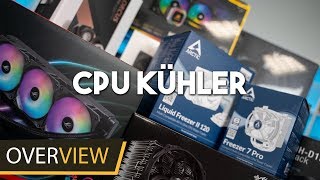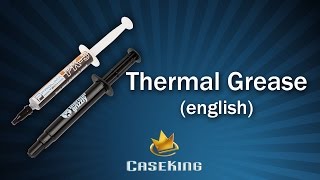 Technical Details
| | |
| --- | --- |
| CPU socket | 1150, 1151, 1155, 1156, 1366, 2011, 2011-V3, 2066, 775, AM2, AM3, AM3+, FM1, FM2, FM2+ |
| CPU cooler type | Single Tower, Top Blower |
| CPU cooler width (accurate) | 216,5 mm |
| CPU cooler height (accurate) | 165 mm |
| CPU cooler depth (accurate) | 146 mm |
| CPU cooler width | more than 200 mm |
| CPU cooler height | 160 to 169 mm |
| CPU cooler depth | 140 to 149 mm |
| Material base plate | nickel-plated copper |
| Material heat sink | aluminium |
| Weight in g | 800 - 900 g |
| TDP | keine Angabe |
| No. of Heatpipes | 6 |
| Heatpipe diameter | 6 mm |
| CPU cooler fan(s) included | none |
| Heat sink colour | black |
| Additional fan mounting | yes |
| Illumination | no |
| Approved for | active air flow |
Awards
The product belongs to the top, which I can not really fault it - it offers great performance because it is very well made, compatible with virtually all the bases on the market and well equipped. ...

Prolimatech Genesis Black receives award in the category PERFORMANCE - the fact he can not refuse.

read more...

Die Kühler des Herstellers konnten meist durch gute Leistung sowie sehr gute Qualität überzeugen, was ebenso für die anderen Produkte aus dem Hause Prolimatech gilt.

read more...