RAIJINTEK


Asterion Plus Midi-Tower - silber Window
Edler Midi-Tower von Raijintek in Silber
zwei schwenkbare Seitenfenster aus getöntem Acrylglas
Slimline-Laufwerksschacht
Aluminium-Chassis
Mainboards bis E-ATX-Formfaktor
umfangreiche Luft- oder Wasserkühlung möglich
Item number: GERT-054
EAN: 4715109921205
MPN: 0R200050
Manufacturer: RAIJINTEK
Product information -
Asterion Plus Midi-Tower - silber Window
Hersteller Raijintek präsentiert mit dem
Asterion Plus
einen Midi-Tower der Extraklasse, der sich von bisherigen Raijintek-Gehäusen stark abhebt und einen wesentlich edleren Auftritt hinlegt. Optisch überzeugt der Midi-Tower vor allem durch seine silbernen Flächen aus gebürstetem Aluminium und den beiden mit Schnellverschlüssen ausgestatteten Seitenfenstern aus Acrylglas, die sich elegant nach hinten aufklappen lassen. Dazu kommt eine solide Ausstattung mit drei vorinstallierten 120-mm-Lüftern sowie ausreichend Platz für potente Gaming-Hardware und umfangreiche Kühllösungen.
Der Raijintek Asterion Plus Midi-Tower im Überblick:
Hochwertiges silbernes Aluminium-Gehäuse
Zwei große Seitenfenster aus Acrylglas
Vertikaler Laufwerksschacht für optisches SlimLine-Laufwerk
Viel Platz für Luft- oder Wasserkühlungen
Sieben Lüfter montierbar, 3x 120 mm bereits vorinstalliert
Ringförmige Lüfterbeleuchtung in Weiß
Platz für Mainboards bis E-ATX-Formfaktor
Je drei 3,5-Zoll- und 2,5-Zoll-Datenträger-Slots
CPU-Kühler mit einer maximalen Höhe von 180 mm
Grafikkarten bis 340 mm Länge
Schwenkbare Seitenfenster im Asterion Plus
Anreiz und auch Selbstanspruch beim Asterion Plus Midi-Tower war es ganz offensichtlich, ein vollwertiges Gehäuse zu gestalten, welches sich als Multimedia-Zentrale oder Gaming-PC optisch perfekt in seine Umgebung integriert. Raijintek setzte dabei auf ein hochwertiges Aluminium-Chassis, das in dieser Version in edlem Silber gehalten ist und durch die "Brushed"-Optik besonders edel aussieht.
Das Gehäuse verfügt in dieser Version außerdem über zwei große getönte Seitenfenster aus Acrylglas, welche sich jeweils auf der rechten sowie linken Seite des Gehäuses befinden und einen ausgezeichneten Einblick auf die verbaute Hardware ermöglichen. Die Glasscheiben verleihen dem ganzen Gehäuse eine sehr edle Optik und präsentieren die Hardware in Showcase-Manier. Mittels der beiden Griffe lassen sich die Seitenteile mit einem Handgriff nach hinten schwenken.
Luft- oder Wasserkühlung im Asterion Plus
Für einen aktiven Luftstrom ist ein an der Rückseite vorinstallierter 120-mm-Lüfter zuständig, der von zwei weiteren 120-mm-Lüftern in der Front unterstützt wird. Dadurch wird bereits ein ausgezeichneter Airflow erzeugt, der auch potente Gaming-Hardware entsprechend zuverlässig herunterkühlen kann. Alle drei verbauten Lüfter verfügen dabei über eine weiße ringförmige LED-Beleuchtung, die besonders schick aussieht. Bei Bedarf bietet der Midi-Tower jedoch genug Platz, um die Luftkühlung auf insgesamt sieben 120-mm-Lüfter zu erweitern. Außerdem können die an der Front sowie dem Deckel befindlichen 120er Lüfter durch 140-mm-Modelle ausgetauscht werden.
Dank der relativ großen Ausmaße des Midi-Towers lässt sich aber auch eine effektive Wasserkühlung verbauen. Front und Deckel bieten dazu ausreichend Platz für jeweils maximal einen 360-mm-Radiator. Raijintek verzichtet dafür auf typische Laufwerksschächte bzw. Halterungen und verbannt die Datenträger unter bzw. auf die PSU-Shroud. Somit ist ausreichend Platz vorhanden, um auch eine Custom-Wasserkühlung entspannt im Gehäuse unterbringen zu können.
Gute Ausstattung und viel Platz für Gaming-Hardware
Das Innere des knapp 10,4 kg schweren Asterion Plus erweist sich als angenehm geräumig, denn neben der Hauptplatine im Formfaktor E-ATX, ATX, Micro-ATX oder Mini-ITX können auch leistungsfähige ATX-Netzteile, Pixelboliden bis 34 cm Länge sowie CPU-Kühler bis 18 cm Höhe untergebracht werden. Als Besonderheit verfügt die Plus-Variante in der Gehäusefront über einen Laufwerksschacht für ein optisches 5,25-Zoll-SlimLine-Laufwerk.
Der Innenraum teilt sich in zwei Kammern auf und wird von einer dezenten Abdeckung thermisch getrennt, was zu einer effizienteren Kühlung der Hauptkomponenten führt. Dabei lassen sich drei 2,5-Zoll- und drei 3,5-Zoll-Datenträger verbauen, wobei letztere auch durch 2,5-Zoll-Laufwerke ausgetauscht werden können. Insgesamt also ausreichend Platz für riesige Datenspeicher. Besonders nützlich ist auch das erhöhte Platzangebot hinter dem Mainboard-Tray für einfaches Kabelmanagement.
Die Usability hat Raijintek beim Asterion Plus insgesamt sehr hoch ansetzen können, denn der Staubfilter ist leicht zu entfernen und kann ebenso simpel gereinigt werden. Außerdem ist das Asterion mit Mainboard-Abstandshaltern ausgestattet und besitzt einen großen Cutout im Tray zum unkomplizierten Kühlerwechsel. Das I/O-Panel im vorderen Teil des Deckels verfügt über vier USB-3.0-Ports und zwei HD-Audioanschlüsse.
Technische Details:
Maße: 230 x 525 x 491 mm (B x H x T)
Gewicht: ca. 8,5 kg
Material: Stahl, Kunststoff, Aluminium, Temperglas
Farbe: Schwarz / Silber
Formfaktor: E-ATX, ATX, Micro-ATX, Mini-ITX
Lüfter insgesamt möglich:
3x 120 mm oder 2x 140 mm (Vorderseite)
3x 120 mm oder 2x 140 mm (Deckel)
1x 120 mm oder 1x 140 mm (Rückseite)
Davon vorinstalliert:
2x 120 mm (Vorderseite)
1x 120 mm (Rückseite)
Radiator-Mountings:
1x 240 / 280 / 360 mm (Vorderseite)
1x 240 / 280 / 360 mm (Deckel)
Filter: ja
Laufwerksschächte:
1x 5,25 Zoll SlimLine (intern)
3x 3,5 Zoll (intern)
3x 2,5 Zoll (intern)
Netzteil: 1x Standard ATX
Erweiterungsslots: 8
I/O-Panel:
4x USB 3.0
1x je Audio In/Out
Maximale Grafikkartenlänge: 340 mm (400 mm ohne Front-Lüfter)
Maximale CPU-Kühler-Höhe: 180 mm
Further links for

"Asterion Plus Midi-Tower - silber Window"
Videos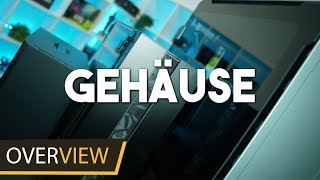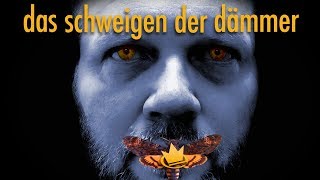 Technical Details
| | |
| --- | --- |
| max. Mainboardformfaktor | E-ATX |
| Case type | Midi-Tower, Aluminium case |
| Form factor | E-ATX, ATX, Micro-ATX, White |
| Colour | silver |
| Primary colour | silver |
| Secondary colour | black |
| Width (exact) | 230 |
| Height (exact) | 525 |
| Depth (exact) | 491 |
| Width | 200 - 300 mm |
| Height | 500 - 600 mm |
| Depth | 400 - 500 mm |
| Weight (exact) | 8.5 |
| Weight | 8 to 10 kg (17.6 to 22 lbs) |
| Material | plastic, aluminium, steel, Tempered Glass / Hartglas |
| max. CPU Kühler Höhe (exakt) | 180 mm |
| max. Grafikkarten Länge (exakt) | 340 mm, 400 mm |
| max. CPU Kühler Höhe | 180 - 200 mm |
| max. Grafikkarten Länge | 300 - 399 mm, 400 - 500 mm |
| Side panel | with window |
| Front Door | Green |
| Position I/O | Deckel |
| USB 3.0 | 4x |
| Audio Out | |
| Audio In | |
| Cardreader | nein |
| Fan controller | no |
| LCD/TFT Display | nein |
| internal 2,5" | |
| internal 3,5" | 3x |
| external 3,5" | 1x |
| Hot-Swap | nein |
| PCI-Slots | 8 |
| HDD Isolation | No |
| Motherboard tray | no |
| Case cable management | yes |
| PSU formfactor | ATX |
| PSU position | Hinten Unten |
| Preinstalled fans | 3x 120mm |
| 120 mm Fans | Aluminium |
| 140 mm Fans | No |
| Fan colour | black, transparent |
| Radiator Mounting | 2x Dual (240mm), 2x Dual (280mm), 2x Triple (360mm) |
| Filter | yes |
| Dampening | no |
| Illumination | yes |
| Illumination colour | white |
| Remote control | nein |
| Schlauchdurchführung | ja |
| Transport System | nein |
Awards
The Asterion also looks great and feels fantastic. I love full towers, but Raijintek has one of the better cable management designs I've seen making the build process even more enjoyable. The panels could certainly stand to be more rigid and I'd love to see that acrylic turn to glass, but at $150 we're in the same boat as the Thetis. The value is there, but the competition is extremely tight. Once again, the Asterion Plus will garner the Pure Overclock Great Hardware Award and I certainly recommend it as a great option for a full tower.

read more...

Raijintek only needs a little more polish on the Asterion, but the full tower chassis is still a pleasure to build in. The Thetis however, is a great design that would make a great SFF computer with room to build. Both cases are strong offerings though.

read more...