RAIJINTEK


EreBoss CORE CPU-Kühler
Socket Compatibility: 775 / 1150 / 1155 / 1156 / 1366 / 2011 / AM2 / AM2+ / AM3 / FM1 / FM2
Item number: CPRT-014
EAN: 4715109920499
MPN: 0R100015
Manufacturer: RAIJINTEK
Product information -
EreBoss CORE CPU-Kühler
Mit Raijintek erschüttert ein echtes Donnergrollen die Hardware-Landschaft. Der namensgebende Raijin ist der japanischen Kultur und Religion entnommen und als Gott des Donners mit höchstem Respekt zu behandeln. Das trifft auch auf die Produkte des Neulings zu. Das Portfolio kann auf die jahrelange Erfahrung der Firmengründer und deren exzellente Kenntnis sowie einen ungebremsten Innovationsgeist vertrauen. "Designed in Germany - Made in China". Das zeigt sich dann auch deutlich in der Kombination hervorragende Leistung, unglaublich guter Preis und enorme Vielseitigkeit. Je lauter der Donner, desto stärker war der Blitz und der hat hier mächtig eingeschlagen!
Das Flaggschiff der ersten Kühler-Serie hört auf den Namen EreBoss und machte diesem alle Ehre. Der griechischen Mythologie entlehnt, tritt der High-End-Kühler auf wie ein Höllenhund und macht dazu deutlich, wer hier der Boss ist. Überragende Kühlleistung ist bei dem gigantischen Kühlblock vorprogrammiert. Die Core-Variante des EreBoss wird ohne Lüfter ausgeliefert, so dass sich Anwender ihre Lieblingsmodelle direkt selber aussuchen können und verfügt obendrein über eine schicke schwarze Lackierung.
Der wirklich wuchtige Kühler besteht letztlich aus 34 Aluminium-Lamellen, die von satten sechs Heatpipes mit einem Durchmesser von 6 mm in symmetrischer Anordnung durchzogen sind. Die Lamellen weisen dabei allerdings eine Besonderheit auf. Sie sind, bis auf die oben aufliegende Schicht, mit 47 speziell geformten Löchern versehen, die den Air Flow nochmals steigern und die Effizienz der Kühlung auf die Spitze treiben. Dieses außerordentliche Kühldesign wird zusätzlich durch eine große Aussparung in Hexagon-Form begünstigt, die ebenso zur Montage mit dem beiliegenden Schraubendreher genutzt wird.
Um auch Arbeitsspeicher mit hoch bauenden RAM-Kühlern bestmöglich zu unterstützen ist der Kühlblock oberhalb der Bodenplatte leicht versetzt. So hat der Anwender also die Wahl, den EreBoss in Richtung Gehäuserückwand zu montieren um Kollisionen mit den Heatsinks der Arbeitsspeichermodule zu vermeiden. Die Heatpipes münden über Kreuz in die hochglanzpolierte, plane Bodenplatte aus Kupfer, die mit einer optisch sehr schicken und effektiven Nickelschicht überzogen ist. Somit sind die Heatpipes fest in die Grundplatte integriert, um eine größtmögliche Wärmeableitung zu ermöglichen.
Die Anbringung der beiden (optionalen) Lüfter erfolgt dabei denkbar einfach durch mitgelieferte Gummipins, die gleichzeitig als Vibrationsdämpfer dienen.
Der Raijintek EreBoss wird mit einem Universal Montagekit ausgeliefert, das alle aktuellen Intel - und AMD-Plattformen unterstützt (Intel LGA775/1366/1156/1155/1151/1150/2011/2011-v3/2066 und AMD AM2/AM2+/AM3/AM3+/AM4/FM1/FM2/FM2+). Die Montage gestaltet sich einfach und selbsterklärend - eine bebilderte Montageanleitung (englisch) befindet sich im Lieferumfang.
Hinweis:
Zum Teil können auch 140-mm-Lüfter installiert werden, aufgrund der Befestigung mittels Klammern und Gummi-Pins, können jedoch nur Lüfter mit 120-mm-Bohrungen verwendet werden, die überdies keine durchgehenden Stege/Tunnel an den Bohrungen aufweisen. Kompatibel sind beispielsweise die Lüfter von Raijintek aus den Reihen Boreas Alpha oder Aeolus Alpha.
Technische Details:
Maße: 141 x 160 x 112 mm (B x H x T)
Material: vernickeltes Kupfer (Boden), Kupfer (Heatpipes), Aluminium (Lamellen)
Gewicht: 808 g
Farbe: Schwarz
Heatpipes: 6x Ø 6 mm
Lüfter-Slots: 2x 120 mm
Kompatibilität:
AMD: AM2, AM2+, AM3, AM3+, AM4, FM1, FM2, FM2+
Intel: 775, 1150, 1151, 1155, 1156, 1366, 2011, 2011-V3, 2066

Further links for

"EreBoss CORE CPU-Kühler"
Videos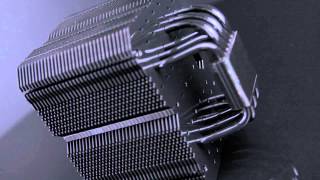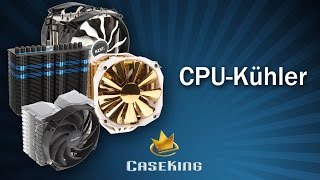 Technical Details
| | |
| --- | --- |
| CPU socket | 1150, 1151, 1155, 1156, 1366, 2011, 2011-V3, 2066, 775, AM2, AM3, AM3+, FM1, FM2, FM2+ |
| CPU cooler type | Single Tower |
| CPU cooler width (accurate) | 141 mm |
| CPU cooler height (accurate) | 160 mm |
| CPU cooler depth (accurate) | 112 mm |
| CPU cooler width | 140 to 149 mm |
| CPU cooler height | 160 to 169 mm |
| CPU cooler depth | 110 to 119 mm |
| Material base plate | nickel-plated copper |
| Material heat sink | aluminium |
| Weight in g | 800 - 900 g |
| No. of Heatpipes | 6 |
| Heatpipe diameter | 6 mm |
| CPU cooler fan(s) included | none |
| Heat sink colour | black |
| Additional fan mounting | yes |
| Illumination | no |
| Approved for | active air flow |
Awards
For the money, it offers good performance and not coming with cheaper included fans has allowed Raijintek to keep prices down. Users who are looking for the added performance of having a couple of fans will be happy to pick their own fans. The Ereboss is no doubt an amazing looking cooler and the performance it has to offer is on par as we have said for a cooler of its type.

read more...

+ Terrific performance in passive mode without fan
+ Elegant, Wholly black design
+ Despite robust construction does not interfere with the DIMM slots due to misalignment
+ Driver package
+ Clips and mandrels for 2 fans
+ Precise processing Liabilities heatpipes and base
+ Affordable price

read more...

Strong-Player - Raijintek Ereboss Core Editio

In conclusion I can only say that the Raijintek Ereboss Core Edition and a great choice for those looking for a good cooling system for the processor and does not intend to spend much money. Despite its size, this is an item that can save your computer and that can hit up front with the biggest brands in the market.

Raijintek Ereboss Core Edition is a special air cooler with a price / performance / quality very good.

Cooler did very well in most tests.

read more...

Competitively priced for what it offers us, about 37 €, a quality of touch, superb cooling and an amazing design, even with the installation a bit complicated so we decided that this product still requires some attention and recognition, as few as products for less than 40 € have given us good results in cooling, and if we have above zero noise operation, forces us to give a good brand, no platinum is carried by the above but:

read more...

Der EreBoss Core ist aufgrund seines Aussehens eine exzellente Wahl für Leute, die ein Sichtfenster im Gehäuse haben und auf das Innendesign achten.
Das wird noch abgerundet durch die offene Lüfterwahl. So hat man die volle Kontrolle, ob man lieber auf Design, Luftdurchsatz oder Lautstärke setzen möchte.

read more...

PC Elite - Raijintek Ereboss Core Black

Raijintek Ereboss Core Edition (Black) is a CPU cooler that has earned a positive review because the appearance of this product enhances virtually any workstation. Tests also fared very decently, and its price (around 160 thousand) is not too high.

- HIGH END COOLING - EXTREME GOOD OUTLOOK AND DESIGN - EASY INSTALLATION - SUPPORTS ALL SOCKETS OUT OF THE BOX - SPECIAL THERMAL PAINTING - SUPER LONG SCREW DRIVER IN THE BOX - VERY GOOD END USER PRICE

read more...