RAIJINTEK


Orcus RGB Rainbow Complete AiO Watercooler - 360mm
All-In-One watercooling from Raijintek
360 mm radiator
three 120 mm Iris fans with dRGB-LEDs
stylish design & quiet operation
compatible with AMD & Intel sockets
Item number: WASE-384
EAN: 4715109922219
MPN: 0R10B00103
Manufacturer: RAIJINTEK
Product information -
Orcus RGB Rainbow Complete AiO Watercooler - 360mm
Raijintek has expanded their sought after portfolio of efficient and high-performance All-in-One watercooling solutions, offering products befitting everything from entry level systems up to the ultra high-end. The
Raijintek Orcus
certainly counts itself as a member of the latter group. The edge that the Orcus has over the Triton series is that the pump is hived off on its own, meaning that the cooler's installation on the CPU is rendered significantly easier.
The Features of the AiO Orcus 360 Rainbow from Raijintek at a Glance:
Complete watercooling system with straightforward installation
Pre-filled and maintenance free
Superior cooling performance thanks to the 28 mm thick radiator
Three Iris Rainbow 120 mm dRGB-LED fan with PWM
RGB controller with eight ports and remote included in the bundle
Quiet 25 dB(A) pump
Cooler includes addressable RGB lighting
Excellent compatibility
The Features of the Raijintek Orcus 360 Rainbow in Detail
All compact watercooling solutions utilise more or less the same fundamental construction: they consist of two parts, namely the radiator and the heatsink. The Orcus offers
a 360 mm radiator
, and the pump is attached just in front of the tubing. The casing of the cooler has the reservoir integrated into itself. This results in a drastic reduction in total height, meaning users can enjoy greater flexibility in terms of installing the solid copper heatsink.
Thanks to a transparent built-in window, users are not only able to view the amount of liquid coolant, they can also use the small wheel as an indicator to check the flow of the coolant. The high-performance pump has been located next to the radiator. Its ball bearings consist of graphite and ceramic to allow
a maximum performance of 86 Litres per hour
at
4.500 RPM while producing a maximum noise level of just 25 dB(A).
High-Performance Iris Fan Cools the Radiator
The bottom of the heatsink dissipated the waste heat produced by the processor and, thanks to the premium copper construction, this is efficiently transferred into the coolant. The coolant is pushed away from the pump towards the radiator, where the liquid flows through
the delicate 12-channel fin design
. The fan helps to ensure that the radiator is kept supplied with a consistent flow of fresh air. Raijintek gave the Orcus Rainbow a radiator which is itself cooled courtesy of
three 120 mm Iris Rainbow RGB-LED fans
, which also originate from Raijintek's own product range. Optionally users can install three additional fans on the reverse of the radiator to make a push/pull setup. The fans' lighting can be conveniently controlled using the RGB controller, either via remote control or the RGB header of a compatible motherboard.
The hydraulic bearings of the Iris Rainbow fan allow an impressive amount of heat to be transferred away from the radiator and also enjoys an extremely long operating life. At
up to 1.800 RPM
the fan allows an amazing
60,8 m³/h of airflow while producing just 28 dB(A)
. The static pressure of the fans is also highly competitive at
1,16 mm H2O
. The
120 mm fans
have their speed regulated by means of a single
4-pin splitter cable
when connected to a spare PWM-compatible motherboard header.
Space-Saving & Unparalleled Compatibility
Due to the compact dimensions of some cases, powerful tower-style coolers are often unable to be used. In the case of the Orcus on the other hand, the only part that needs to be situated directly atop the CPU is the flat cooler. Bearing in mind the length of the hoses, users are able to enjoy a great deal of freedom when it comes to installing the cooler in compact cases - without forgetting, of course, that there does still need to be three 120 mm slots available.
The Orcus is designed for installation on
Intel Sockets 775, 1150, 1151, 1155, 1156, 1366, 2011, 2066 as well as AMD AM2(+), AM3(+), AM4, FM2(+)
. The tool-free installation of the AiO makes a safe and secure installation a breeze. Thermal paste comes pre-applied on the underside of the cooler. Liquid coolant for refilling the AiO is also included.
For use with AMD's Threaderipper CPUs or the corresponding socket TR4, Raijintek offers an appropriate mounting kit (WACP-391).
Technical Details:
Radiator Size: 120 x 28 x 395 mm (W x H x T)
Filling Amount: 210 ml ± 10 %

Fan:
3x 120 mm Raijintek Iris Rainbow
Connection: 4-Pin PWM
Bearings: Hydraulic
RPM: 400 - 1.800 RPM
Volume: max. 28 dB(A)
Flow: max. 60.8 m³/h
Static Pressure: max. 1,16 mm H2O
Power: 0,12 A
Power Consumption: 1,44 Watt ± 10 %
Power (LED): 0,69 A
Power Consumption (LED): 8,28 W
Pump:
Size: 69,5 x 33 x 40 mm (W x H x D)
Bearings: Ceramic
Flow Rate: max. 86 Litre/h
Flow Height: 1,4 m
Volume: 25 dB(A)
RPM: 4.500 RPM ± 10 % at 12 V
Power: 150 mA
Power Consumption: 1,8 Watt ± 10 %
Compatibility (Socket):
Intel 775, 1150, 1151, 1155, 1156, 1366, 2011, 2066
AMD AM2, AM2+, AM3, AM3+, AM4, FM2, FM2+
Manufacturer's Guarantee: 2 Years
Further links for

"Orcus RGB Rainbow Complete AiO Watercooler - 360mm"
Videos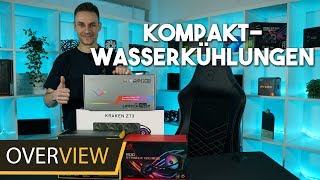 Technical Details
| | |
| --- | --- |
| CPU socket | 1150, 1151, 1155, 1156, 1366, 2011, 2011-V3, 2066, 775, AM2, AM3, AM3+, AM4, FM1, FM2, FM2+ |
| Radiator size | 360 mm |
| Radiator height (exact) | 28 mm |
| Radiator height with fan (exact) | 53 mm |
| Radiator height | 20 - 29 mm |
| Radiator height with fan | 50 - 69 mm |
| Illumination | yes |
| Illumination colour | RGB (selectable) |
| Included fans | 3x |
| Rotor diameter | 120 mm |
| Fan colour | black, Transparent matt / frosted |
| Fan connector | 4 Pin (PWM) |
| Max noise level | 25 - 29 dB(A) |
| Tube lenght (exact) | 35 cm |
| Tube lenght | 33 - 40 cm |
| CPU cooler type | AiO liquid cooler |
| Warranty | 2 years |
Awards
THE GOOD
+ RGB HUB
+ Combo tank / CPU block
+ Rechargeable
+ Built-in flow indicator

read more...

Overall, the Orcus 360 RBW, as well as the smaller edition with 280mm, 140mm and 120mm exchanger, is one of the more unique and original AiO cooling in the market. Its design solution is different, I can't say better, but another because of the patent litigation of a major AiO solution maker on the market. Raijintek is trying to get around this. I don't think placing a pump on a hose is any better, it's a more complicated solution. Likewise, placing a filler cap on a block itself may not be ideal. The backlight and block design is also quite distinctive and probably not for everyone. Functionally, from what we could try, but comes out very well, is powerful and quiet.

read more...