RAIJINTEK


Pallas 120 RGB CPU-Kühler, PWM - 120mm
Low-Profile-CPU-Kühler von Raijintek
geringe Bauhöhe von 6,8 cm
sechs direkt aufliegende 6-mm-Heatpipes aus Kupfer
RGB-LED-Beleuchtung (4-Pin/12V)
1x 120-mm-Lüfter
für gängige AMD- und Intel-Prozesoren
Item number: CPRT-033
EAN: 4715109922486
MPN: 0R10B00121
Manufacturer: RAIJINTEK
Product information -
Pallas 120 RGB CPU-Kühler, PWM - 120mm
Der
Pallas 120 RGB
ist ein leistungsstarker Low-Profile-CPU-Kühler von
Raijintek
und verfügt über sechs Kupfer-Heatpipes, einen schwarz eloxierten Aluminiumkühlkörper und verzeichnet inklusive 120-mm-Lüfter eine Bauhöhe von nur 6,8 Zentimetern.
Der Raijintek Pallas 120 RGB Low-Profile-CPU-Kühler im Überblick:
Besonders geringe Bauhöhe von nur 68 mm
Sechs direkt aufliegende Heatpipes aus Kupfer mit Ø sechs Millimetern
Ultraflacher Raijintek 120-mm-PWM-Lüfter mit RGB-LED-Beleuchtung
Schicker, schwarz eloxierter Kühlkörper aus Aluminium
Für gängige AMD- und Intel-Prozessoren geeignet
Der Raijintek Pallas 120 RGB: Flach und leistungsstark
Pallas
ist ein Angehöriger des Göttergeschlechts der Titanen in der griechischen Mythologie und auch das beim CPU-Kühler verwendete Design und die neu entwickelten Technologien sind eines echten Titanen würdig. Der Low-Profile-Kühler eignet sich bestens für Mini-ITX-Gehäuse und überall sonst, wo flache aber kraftvolle Kühler gefragt sind. Durch seine clevere Bauweise erreicht er außerdem ein Höchstmaß an Kompatibilität mit Mainboards und entsprechenden Speicher-Modulen.
Der Kühlkörper ist dabei so ausgerichtet, dass sich die Aluminium-Lamellen nur in eine Richtung erstrecken, um dadurch niedrige RAM-Module ebenfalls zu kühlen oder ausladend großen Heatspreadern bei Speichern oder Kühlkörpern auf dem Mainboard aus dem Weg zu gehen. Die Ausrichtung ist dabei flexibel wählbar. Der Aluminium-Kühlkörper ist wie auch die Kupfer-Heatpipes vollständig in Schwarz gehalten.
Kühlkörper und Heatpipes
Dank der großen Kühlfläche überzeugt auch die Kühlleistung des 68 Millimeter hohen Top-Blowers, da die Lamellen von einer Phalanx aus gleich sechs Heatpipes durchzogen werden - überragend in dieser Größenklasse. Die
Kupfer-Heatpipes
setzen auf die von
Raijintek
C.D.C.-Technik genannte Konstruktion mit direktem Kontakt zur CPU. Damit wird die Abwärme noch effektiver abtransportiert.
Die elegant designte und eigens entwickelte Verbindung der vernickelten Lamellen mit den sechs Heatpipes verzichtet auf das Verlöten der einzelnen Schichten, die stattdessen gepresst werden. Einerseits minimiert diese Maßnahme das Beschädigungsrisiko der Wärmeröhren und erhöht die Effizienz der Wärmeabgabe, andererseits entsteht so eine wesentlich geringere Umweltbelastung und der
Raijintek Pallas RGB
wird ganz im Sinne der Green-IT hergestellt.
Lüfter und Montage
Der schwarze Lüfter ist ein leises, 120 Millimeter großes Slim-Modell mit einer Bauhöhe von nur 1,3 Zentimetern und 4-Pin-PWM-Anschluss sowie einem erstaunlich hohen maximalen
Airflow von 70 m³/h
. Er kann vom Mainboard geregelt werden, die automatische Anpassung regelt den Lüfter dadurch je nach Leistungsbedarf und der
Pallas RGB
kann flüsterleise sein, wenn es nötig ist aber auch maximale Kühlleistung erbringen. Außerdem ist der Lüfter mit einer RGB-LED-Beleuchtung ausgestattet: Die zehn Lichtdioden können über einen 4-Pin-RGB-Header mit dem Mainboard verbunden werden.
Der CPU-Kühler wird mittels
Backplate verschraubt
und sitzt damit sehr fest und stabil. Auch regelmäßig transportierte Rechner erleben damit eine höhere Sicherheit. Zudem ist das Montage-Kit für alle modernen Sockel von Intel und AMD geeignet. Jeder aktuelle Sockel und damit alle passenden CPUs können vom Pallas dank des Montagekits genutzt werden. Die einfach durchzuführende Installation ist sehr nutzerfreundlich gestaltet und in der mitgelieferten Anleitung anschaulich erklärt.
Technische Details:
Maße: 146,8 x 68 x 130 mm (B x H x T)
Material: Aluminium (Lamellen, Boden), Kupfer (Heatpipes)
Gewicht: 550 g (inkl. Lüfter)
Heatpipes: 6x Ø 6 mm
Lüfter: 120 x 13 x 120 mm (max. 28,43 dB(A), 200 - 1.400 U/min, 70 m³/h, 0,67 mm H2O)
Farbe: Schwarz
Beleuchtung: RGB
Anzahl LEDs: 10
Startspannung: 6V
Anschlüsse:
4-Pin PWM
4-Pin RGB (12V)
Lebenserwartung: 40.000 h
Kompatibilität:
Intel: 775, 1150, 1151, 1155, 1156, 1366, 2011, 2011-v3, 2066
AMD: AM4, AM3(+), AM2(+), FM1, FM2(+)

Further links for

"Pallas 120 RGB CPU-Kühler, PWM - 120mm"
Videos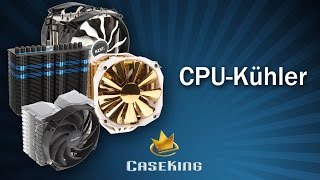 Technical Details
| | |
| --- | --- |
| CPU socket | 1150, 1151, 1155, 1156, 1366, 2011, 2011-V3, 2066, 775, AM2, AM3, AM3+, AM4, FM1, FM2, FM2+ |
| CPU cooler type | Top Blower |
| Fan connector | 4 Pin (PWM) |
| CPU cooler width (accurate) | 146,8 mm |
| CPU cooler height (accurate) | 68 mm |
| CPU cooler depth (accurate) | 130 mm |
| CPU cooler width | 140 to 149 mm |
| CPU cooler height | 60 to 69 mm |
| CPU cooler depth | 130 to 139 mm |
| Material base plate | aluminium, copper |
| Material heat sink | aluminium |
| Weight in g (exact) | 550 |
| Weight in g | 500 - 600 g |
| Max rpm (exact) | 1400 U/min |
| Min rpm (exact) | 200 U/min |
| Max noise level (exact) | 28,43 dB(A) |
| Max air volume (exact) | 70 m³/h |
| Max rpm | 1000 - 1499 U/min |
| Min rpm | 0 - 249 U/min |
| Max noise level | 25 - 29 dB(A) |
| Max air volume | 50 - 74 m³/h |
| No. of Heatpipes | 6 |
| Heatpipe diameter | 6 mm |
| CPU cooler fan(s) included | 1x 120 mm |
| Heat sink colour | black |
| Fan colour | black, Transparent matt / frosted |
| Additional fan mounting | no |
| Illumination | yes |
| Illumination colour | RGB (selectable) |
| LED Anschlüsse | RGB (4-Pin 5050 12VGRB) |
| Approved for | active air flow |
Awards
Der Pallas 120 RGB überzeugt insbesondere durch die Optik, leistungsstarke Prozessoren kann er problemfrei kühlen. ...

read more...

The PALLAS 120 RGB performed adequately as a compact CPU cooler, which should be more than enough for a mid-tier processor with a lower heat output (around 65 W TDP), like an Intel Core i5 or AMD Ryzen 5. I would not recommend to use the cooler for an overclocked CPU. Installation is a bit too complicated, which involves a lot of small pieces.

The Aeolus fan ran smooth and quiet throughout the whole RPM ranges. The ten RGB LEDs around the motor hub creates a bright and vivid lighting effects, which supports most major motherboard manufacturers' control software.

To sum it up, the PALLAS 120 RGB is a great choice for small form factor PC build, because of its 68 mm height clearance.

read more...