RAIJINTEK


Themis Evo Heatpipe CPU-Kühler, PWM - 120mm
Socket Compatibility: 775 / 1150 / 1155 / 1156 / 1366 / 2011 FM2+ / FM2 / FM1 / AM3+ / AM3 / AM2+ / AM2
Item number: CPRT-003
EAN: 4715109920017
MPN: 0P105245
Manufacturer: RAIJINTEK
Product information -
Themis Evo Heatpipe CPU-Kühler, PWM - 120mm
Mit Raijintek erschüttert ein echtes Donnergrollen die Hardware-Landschaft. Der namensgebende Raijin ist der japanischen Kultur und Religion entnommen und als Gott des Donners mit höchstem Respekt zu behandeln. Das trifft auch auf die Produkte des Neulings zu. Das Portfolio kann auf die jahrelange Erfahrung der Firmengründer und deren exzellente Kenntnis sowie einen ungebremsten Innovationsgeist vertrauen. "Designed in Germany - Made in China". Das zeigt sich dann auch deutlich in der Kombination von hervorragender Leistung, unglaublich gutem Preis und enormer Vielseitigkeit. Je lauter der Donner, desto stärker war der Blitz und der hat hier mächtig eingeschlagen!
Mit dem Themis Evo stellt Raijintek eine aufgebohrte Version des Tower-Kühlers Themis vor, der mit zahlreichen Verbesserungen aufwarten kann und trotz gewachsener Ausmaße konzeptionell immer noch in die Sparte Slim-Bauweise schlägt. Damit erreicht er ein Höchstmaß an Kompatibilität mit Mainboards und entsprechenden RAM-Steckplätzen sowie Modulen. Dennoch bietet er im oberen Mittelklasse-Bereich eine überlegene Kühlleistung, die sonst eher im High-End-Segment erreicht wird. Bewerkstelligt wird das durch die Höhe des Kühlers, denn mit 165 mm steht insgesamt eine überragend große Kühlfläche zur Verfügung, die jetzt sogar von vier Heatpipes durchflutet wird.
Themis ist eine Angehörige der obersten Götter in der griechischen Mythologie und auch beim Themis Evo kommen mehrere neu entwickelte und verbesserte Technologien zum Einsatz, die einer echten Titanin würdig sind. Der Aluminium-Kühlkörper ist im Gegensatz zum Vorgänger nun vernickelt und ermöglicht durch seine kompakten Maße eine enorm hohe Kompatibilität. In Gehäusen mit eingeschränktem Platzangebot ist der Themis Evo mit nur 8.2 cm Tiefe bestens aufgehoben. Dazu ist der Kühlkörper für die Montage von zwei statt nur einem Lüfter ausgelegt. Somit bietet er die Möglichkeit für ein zukünftiges Upgrade zur Steigerung von Airflow und Kühlleistung. Die vier Kupfer-Heatpipes setzen auf die von Raijintek C.D.C.-Technik genannte Konstruktion mit direktem Kontakt zur CPU. Damit wird die Abwärme noch effektiver abtransportiert.
Die elegant designte und wie erwähnt eigens entwickelte Verbindung der vernickelten Lamellen mit den Heatpipes verzichtet auf das Verlöten der einzelnen Schichten und presst diese stattdessen. Einerseits minimiert diese Maßnahme das Beschädigungsrisiko der Wärmeröhren und erhöht die Effizienz der Wärmeabgabe, andererseits entsteht so eine wesentlich geringere Umweltbelastung und der Themis Evo wird ganz im Sinne der Green-IT hergestellt.
Der schick aussehende, rot-weiße Lüfter ist ein 120-mm-Modell mit 4-Pin PWM-Anschluss und einem gigantischen maximalen Airflow von 111 m³/h. Er kann vom Mainboard geregelt werden, die automatische Anpassung regelt dadurch je nach Leistungsbedarf und der Themis Evo kann flüsterleise sein, wenn es nötig ist aber auch maximale Kühlleistung generieren. Der Lüfter wird dabei mit vibrationsdämpfenden Pins statt Klammern befestigt. Durch vier weitere Pins wird die Montage eines weiteren 120er-Lüfters ermöglicht.
Jeder aktuelle Sockel und damit alle passenden CPUs können vom Themis Evo dank des Montagekits genutzt werden. Die sehr einfach durchzuführende Installation ist sehr nutzerfreundlich gestaltet und in einer mitgelieferten Anleitung anschaulich erklärt.
Technische Details:
Maße: 122 x 165 x 82 mm (B x H x T)
Material: vernickeltes Aluminium (Lamellen, Boden), Kupfer (Heatpipes)
Gewicht: 614 g (ohne Lüfter)
Heatpipes: 4x Ø 8 mm
Lüfter: 120 mm (max. 24,53 dB(A), 1.000 - 1.500 U/Min, 111 m³/h, 2,24 mmH2O)
Startspannung: 7 V
Anschluss: 4-Pin PWM
Lebenserwartung: 40.000 h
Kompatibilität: Sockel 775, 1150, 1151, 1155, 1156, 1366, 2011, 2011-V3, 2066, AM2, AM2(+), AM3(+), FM1, FM2(+)

Further links for

"Themis Evo Heatpipe CPU-Kühler, PWM - 120mm"
Videos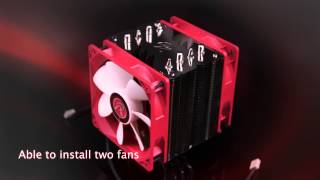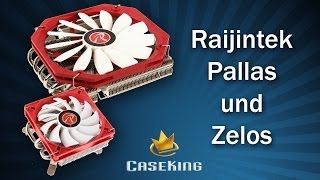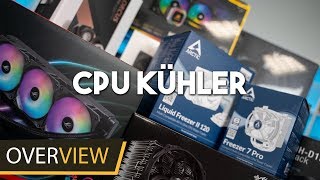 Technical Details
| | |
| --- | --- |
| CPU socket | 1150, 1151, 1155, 1156, 1366, 2011, 2011-V3, 2066, 775, AM2, AM3, AM3+, FM1, FM2, FM2+ |
| CPU cooler type | Single Tower |
| Fan connector | 4 Pin (PWM) |
| CPU cooler width (accurate) | 122 mm |
| CPU cooler height (accurate) | 165 mm |
| CPU cooler depth (accurate) | 82 mm |
| CPU cooler width | 120 to 129 mm |
| CPU cooler height | 160 to 169 mm |
| CPU cooler depth | 80 to 89 mm |
| Material base plate | aluminium / copper |
| Material heat sink | nickel-plated aluminium |
| Weight in g (exact) | 614 |
| Weight in g | 600 - 700 g |
| Max rpm (exact) | 1500 U/min |
| Min rpm (exact) | 1000 U/min |
| Max noise level (exact) | 24,53 dB(A) |
| Max air volume (exact) | 111 m³/h |
| Max rpm | 1500 - 1999 U/min |
| Min rpm | 1000 - 1249 U/min |
| Max noise level | 20 - 24 dB(A) |
| Max air volume | 100 - 124 m³/h |
| No. of Heatpipes | 4 |
| Heatpipe diameter | 8 mm |
| CPU cooler fan(s) included | 1x 120 mm |
| Heat sink colour | silver |
| Fan colour | red, white |
| Additional fan mounting | no |
| Illumination | no |
| Approved for | active air flow |
Awards
The THEMIS Evo can handle moderate levels of overclocking however you'd have to opt for something with more grunt if you're looking that perfect overclocking companion. Overall however we're happy with the performance of the THEMIS Evo and certainly recommend it to anyone looking for an upgrade from your stock cooler.

PROS

+ Solid Built Quality
+ Good Performance
+ Excellent Price
+ Quiet Performance

read more...

Pros Raijintek Themis Evo:

+ Excellent build quality;
+ Efficient cooling;
+ Interesting appearance;
+ Quiet operation;
+ Simple installation process;
+ Reasonable price for its class.

read more...

Dragonblogger - Raijintek Themis Evo CPU Heatsink

So I think it goes without saying that the Raijintek Themis Evo is a great fan and while it did come up on top in all graphs except one it can actually get better. While it only comes with 4 nipples (it actually came with 5, but I think it was mispackaged) , it comes with a retention mechanism for another fan, so you can have a push pull effect with this heatsink for improved cooling. I

However, it becomes really interesting alternative when you look at the price tag too, which amount included 11,000 forints, while knowledge of the move often twice as expensive models level.

read more...

PCGameware - Raijintek Themis Evo CPU Cooler

Thermal performance was in a way what I was expecting from a cooler of this size, not to say that is wasn't impressive, but maybe I have learnt to expect good results from the Raijintek range of coolers. The results put the Raijintek Themis Evo at second spot on our leaderboard only just pipped to the post by a cooler that is in fact bigger and runs a larger fan! Excellent performance from the Raijintek Themis Evo!

Techicize - Raijintek THEMIS Evo CPU Cooler

If you're in the market for a cooler and want to spend £30 or so, this is the one to go for. It's a logical choice for a budget gaming rig.

-HIGH END COOLING -SUPERB PRICE -EASY INSTALLATION -SUPPORTS ALL SOCKETS OUT OF THE BOX -ANTI VIBRATION SLICKS -SILENT OPERATION POSSIBLE -OVERCLOCKING CAPABILITY

read more...

-VERY NICE OUTLOOK AND DESIGN -VERY GOOD NICKELING ALL OVER -HDT TECHNOLOGY -SUPPORTS ALL CURRENT RAM's, NO RAM CLEARANCE ISSUE -EASY INSTALLATION -GOOD WORKMANSHIP AND QUALITY -VERY GOOD PRICE -PUSH / PULL POSSIBLE

read more...

The Raijintek THEMIS Evo (link is external) is an ideal aftermarket cooler for any general purpose build and even to gaming builds. As long as you won't be overclocking your processor too high, the THEMIS Evo should suffice your needs as expected from a seemingly beefy cooler.

read more...

Hardwarearena - Raijintek Themis Evo

-VERY GOOD END USER PRICE -EASY AND SAFE INSTALLATION -SILENT AMBITIONS -PUSH / PULL POSSIBLE -VERY GOOD PERFORMANCE -COMPLETELY NICKELED -SUPPORTS ALL SOCKETS OUT OF THE BOX

InfoHW - Raijintek Themis Evo

For us, Themis Evo is not just a good heatsink for processors but can change people's opinion when choosing a sink low cost. If you are looking for a heatsink with excellent price / performance ratio, Themis EVO Raijintek is a safe bet.

The Themis Evo pro is a really impressive product, it's nice and quiet even when compared with much more expensive rival products and it's performance is on par with products that we thought would have been way out of its league.

read more...

Hardwareoverclock - Raijintek Themis Evo

Vom Lieferumfang her kann man eigentlich zufrieden sein, auch wenn am Anfang die Freude getrübt war. Es sieht nach weniger aus, als es tatsächlich ist. Es war aber alles vorhanden, was ein guter Kühler haben sollte. Vibrationsdämpfer für den Lüfter, ein Paar Halteklammern für einen zweiten Lüfter. Ein Tube Wärmeleitpaste und eine übersichtliche Anleitung.

PRO'S:
- HIGH END PERFORMANCE
- VERY GOOD WORKMANSHIP
- VERY GOOD END USER PRICE
- EASY INSTALLATION
- VERY GOOD DESIGN

read more...

Overall, with the THEMIS Evo's excellent thermal performance, superb build quality and affordable pricing, it earns a Modders-Inc recommendation for an all-around great value air cooler.

read more...

With Themis Evo, Raijintek raised, increasing the volumes first of all, so as to provide some extra margin, especially in overclocking, while maintaining the same overall dimensions content.

read more...

The results speak for themselves: If you are looking for a cpu cooler in this price range you simply cannot ignore the Raijintek Themis Evo. The results are fantastic and it makes me very eager to get my hands on more of their products in the future.

read more...

Overall, with its excellent performance, above-the-norm build quality and affordable price, the Raijintek THEMIS Evo earns our approval and recommendation for a well-rounded cooling option.

read more...

The Themis Evo has a good build quality which is something we have come to expect from their air-coolers Raijintek. It is situated in a decent performance and outperforms other competing sinks that have a higher cost.

read more...

It seems that those of Raijintek are doing a good job with their line of sinks and if they improve a little and polish their defects may shortly consider it one of the benchmarks in cooling.

read more...

Das Preis-Leistungswunder Themis Evo von Raijintek konnte uns überzeugen. Für den preislich fair kalkulierten Tower-Kühler sprechen die saubere Verarbeitungsqualität, das sichere Montagesystem und die sehr gute Leistung.

read more...

ITsvet - Raijintek Themis Evo

Raijintek did a great job and this cooler is an excellent model. For 30 Euros, buyers will get an impressive cooler with very good performance, which is a good indicator of what can be expected from Raijintek.

Ocaholic - Raijintek Themis Evo

Sollte man auf der Suche nach einem Kühler sein, der bezüglich Preis/Leistung sehr gut abschneidet, dann liegt man mit dem Themis EVO von Raijintek mit Sicherheit richtig.

HWBox - Raijintek Themis Evo

Overall, good build quality, good performance, and excellent price are the three elements of Themis Evo which inspire us to recommend!

Unlike the Nemesis, in this case we prefer a strong dissipation active. The structure, as far as modern, requires high CFM and so it would be advisable to use a better fan than the one supplied. We had no problems fitting in, though perhaps the ticking of the fan could create some small annoyance. The price is really good, very competitive.

read more...

Der Kühler ist sehr sauber verarbeitet und macht durch die vernickelten Materialien einiges her. Zu diesem glänzenden Auftreten gesellten sich noch die Aussparungen, welche in den Kühler eingelassen wurden, wodurch sich der THEMIS Evo auch für Casemodder bestens eignet. Die Kühlleistung des THEMIS Evo braucht sich keinesfalls zu verstecken.

read more...

The sink Raijintek Evo Themis offers excellent performance capable of supporting a moderate overclock 24 hours . Its height of 165 mm can be inconvenient in the closest towers, while its width makes it compatible with all kinds of memories . Perhaps its greatest drawback is the sound, then silence lovers in this model do not have a great ally.

read more...

PCAxe - Raijintek Themis Evo

Despite high "PCAXE Diamond" award should bear in mind that Themis There is not designed for silence. However, as a whole product, the aesthetic and the performance and cost, is an excellent cooler.

PCAxe - Raijintek Themis Evo

Despite high "PCAXE Diamond" award should bear in mind that Themis There is not designed for silence. However, as a whole product, the aesthetic and the performance and cost, is an excellent cooler.