RAIJINTEK


Tisis Heatpipe CPU-Kühler, PWM - 140mm
Socket Compatibility: 775 / 1150 / 1155 / 1156 / 1366 / 2011 FM2+ / FM2 / FM1 / AM3+ / AM3 / AM2+ / AM2
Item number: CPRT-005
EAN: 4715109920055
MPN: 0R100001
Manufacturer: RAIJINTEK
Product information -
Tisis Heatpipe CPU-Kühler, PWM - 140mm
Mit Raijintek erschüttert ein echtes Donnergrollen die Hardware-Landschaft. Der namensgebende Raijin ist der japanischen Kultur und Religion entnommen und als Gott des Donners mit höchstem Respekt zu behandeln. Das trifft auch auf die Produkte des Neulings zu. Das Portfolio kann auf die jahrelange Erfahrung der Firmengründer und deren exzellente Kenntnis sowie einen ungebremsten Innovationsgeist vertrauen. "Designed in Germany - Made in China". Das zeigt sich dann auch deutlich in der Kombination von hervorragender Leistung, unglaublich gutem Preis und enormer Vielseitigkeit. Je lauter der Donner, desto stärker war der Blitz und der hat hier mächtig eingeschlagen!
Mit dem eindrucksvollen Tisis erweitert Raijintek sein Sortiment an High-End-Kühlern um eine geradezu monströs leistungsstarke Variante mit einer Kühlleistung der Superlative. Dieser herausragende CPU-Kühler bietet eine erstklassige Verarbeitungsqualität und verbesserte Technik bei geballter Kühl-Power!
Während die bisherigen CPU-Kühler von Raijintek mit einem einfachen Kühlturm auskamen, besitzt der Tisis gleich zwei davon. Um diese angemessen zu versorgen, stieg auch die Anzahl der Heatpipes auf satte fünf. Im Vergleich zu anderen Twin-Tower-Konstruktionen sind die Kühlkörper jedoch sehr groß. Im Gesamtergebnis mit zwei montierten Lüftern ist der Tisis damit extrem imposant. Der Aluminium-Kühlkörper ist wie die Kupfer-Heatpipes vollständig von einer schützenden Nickelschicht überzogen. Doch auch die Optik profitiert von dieser Maßnahme. Einmal mehr setzt auch die Verarbeitungsqualität Maßstäbe. Dazu ist der Kühlkörper für die Montage von zwei statt nur einem Lüfter ausgelegt.
Die fünf Kupfer-Heatpipes setzen auf die von Raijintek C.D.C.-Technik genannte Konstruktion mit direktem Kontakt zur CPU. Damit wird die Abwärme noch effektiver abtransportiert. Die elegant designte und eigens entwickelte Verbindung der vernickelten Lamellen mit den Heatpipes verzichtet auf das Verlöten der einzelnen Schichten und presst diese stattdessen. Einerseits minimiert diese Maßnahme das Beschädigungsrisiko der Wärmeröhren und erhöht die Effizienz der Wärmeabgabe, andererseits entsteht so eine wesentlich geringere Umweltbelastung und der Tisis wird ganz im Sinne der Green-IT hergestellt.
Während ein 140er-Lüfter genau zwischen den beiden Kühltürmen sitzt, wird der zweite 140er an der Außenseite montiert. Beide Ventilatoren vereinen ein enormes Fördervolumen mit einer geringen Geräuschentwicklung. Die schick aussehenden, rot-weißen Lüfter sind 140-mm-Modelle. Einer von ihnen mit 4-Pin-PWM-Anschluss, der andere ein 3-Pin-Lüfter. Zusammen erzeugen sie einen gigantischen maximalen Airflow von 119 m³/h. Er kann vom Mainboard geregelt werden, die automatische Anpassung regelt dadurch je nach Leistungsbedarf und der Tisis kann flüsterleise sein, wenn es nötig ist aber auch maximale Kühlleistung generieren. Der Lüfter wird dabei mit vibrationsdämpfenden Pins statt Klammern befestigt.
Der Kühler wird mittels Backplate verschraubt und sitzt damit sehr fest und stabil. Auch regelmäßig transportierte Rechner erleben damit eine höhere Sicherheit. Zudem ist das Montagekit für alle modernen Sockel von Intel und AMD geeignet. Jeder aktuelle Sockel und damit alle passenden CPUs können vom Tisis dank des Montagekits genutzt werden. Die sehr einfach durchzuführende Installation ist ausgesprochen nutzerfreundlich gestaltet und in einer mitgelieferten Anleitung anschaulich erklärt.
Technische Details:
Maße: 140 x 166.5 x 130 mm (B x H x T)
Material: vernickeltes Aluminium (Lamellen, Boden), vernickeltes Kupfer (Heatpipes)
Gewicht: 1050 g (ohne Lüfter)
Heatpipes: 5x Ø 8 mm
Lüfter: 2x 140 mm (max. 23 dB(A), 600 - 1.000 U/Min, 119 m³/h, 0,9 mmH2O)
Startspannung: 10 V
Anschluss: 3-Pin & 4-Pin PWM
Lebenserwartung: 50.000 h
Kompatibilität: Sockel 775, 1150, 1151, 1155, 1156, 1200, 1366, 2011, 2011-V3, 2066, AM2, AM2(+), AM3(+), FM1, FM2(+)
Mit der separat erhältlichen Backplate (Artikel-Nr.: CPRT-023) lässt sich der Kühler auch auf AM4-Motherboards montieren.

Further links for

"Tisis Heatpipe CPU-Kühler, PWM - 140mm"
Videos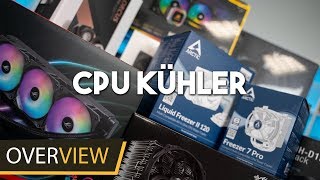 Technical Details
| | |
| --- | --- |
| CPU socket | 1150, 1151, 1155, 1156, 1366, 2011, 2011-V3, 2066, 775, AM2, AM3, AM3+, FM1, FM2, FM2+ |
| CPU cooler type | Dual Tower |
| Fan connector | 4 Pin (PWM) |
| CPU cooler width (accurate) | 140 mm |
| CPU cooler height (accurate) | 166,5 mm |
| CPU cooler depth (accurate) | 130 mm |
| CPU cooler width | 140 to 149 mm |
| CPU cooler height | 160 to 169 mm |
| CPU cooler depth | 130 to 139 mm |
| Material base plate | nickel-plated copper |
| Material heat sink | nickel-plated aluminium |
| Weight in g | 1000 - 1100 g |
| Max rpm (exact) | 1000 U/min |
| Min rpm (exact) | 600 U/min |
| Max noise level (exact) | 23 dB(A) |
| Max air volume (exact) | 119 m³/h |
| Max rpm | 1000 - 1499 U/min |
| Min rpm | 500 - 749 U/min |
| Max noise level | 20 - 24 dB(A) |
| Max air volume | 100 - 124 m³/h |
| No. of Heatpipes | 5 |
| Heatpipe diameter | 8 mm |
| CPU cooler fan(s) included | 2x 140 mm |
| Heat sink colour | silver |
| Fan colour | red, white |
| Additional fan mounting | no |
| Illumination | no |
| Approved for | active air flow |
Awards
Mit dem Tisis hat Raijintek einen sehr mächtigen Twin-Tower in seinem Sortiment, welcher sich in unserem Test von zwei Seiten gezeigt hat. Die Verarbeitung des Kühlers wurde seitens RAIJINTEK sauber ausgeführt. Dies spiegelt sich nicht nur in den sauber verarbeiteten Komponenten wieder, sondern auch in der aufgebrachten Nickelschicht, durch welche der Kühler zudem in einem sehr schicken Design daher kommt. Durch die großen Kühltürme in Kombination mit den großzügigen Heatpipes und den beiden mitgelieferten Lüftern kann der Kühler ein sehr gutes Kühlergebnis erreichen. Für den Fall, dass einem diese immense Kühlleistung noch nicht ausreicht, kann man den Kühler auch noch mit einem dritten Lüfter ausstatten, welcher dann jedoch nicht entkoppelt montiert werden kann.

read more...

Gamesense - Raijintek Tisis

We have to say that we were extremely satisfied with this cooler, the Raijintek Tisis proved to be one of the best coolers there is at the moment in the market, despite being a little spacious even when spared to be more compact, it is undoubtedly on the high plateau Of the air coolers. With its excellent construction and high performance, the Tisis manages to cool any Intel and AMD compatible processor and still fits in most ATX boxes with ease....

The good

+ Excellent heat dissipation
+ Quality of well polished construction
+ Two included fans instead of just one
+ Good quality fan with low dB
+ Compatibility with Intel and AMD

The Raijintek TISIS retails at US$69.90 (approx AU$143) making it a bargain from a price point given its performance. I don't see how you can go wrong with the TISIS; It ticks all the right boxes. It costs fraction of that of a water cooled system while performing equally good thus making it an absolute recommendation from us.

read more...

good

+ cooling capacity
+ Two large fans
+ The sturdy mounting solution
+ Compatibility
+ Brackets for three fan
+ Price caution

read more...

HardwaremAx - RAIJINTEK TISIS

Um es vorwegzunehmen: Natürlich hat sich der Rajintek Tisis mit seiner erstklassigen Leistung in Kombination mit seinem Preis unseren Gold-Award verdient. Der mächtige Twintower rangiert beinahe auf Augenhöhe mit dem NH-D15 und hängt den kürzlich getesteten Alpenföhn Olymp weitgehend ab. Das alles tut er bei einem Preis der 10 - 20€ unter der Konkurrenz liegt. Auch bei der Lautstärke erlaubt er sich, zumindest keine groben, Schnitzer.

HWReady - Raijintek Tisis Dual Tower

Design aggressive pure gaming style characterized by gray nickel and red fans, look absolutely powerful and pleasant.

Performance very good indeed.
A sink that lends itself well to overclocking, not only from Daily Use (as in our case in the test) with an i5 6600K to 4500 GHz, but also pushed to have fun a little.

Materials used and mounting kit perfect.
Simple and functional installation, although the imposing size require a minimum of forethought and skill. Recall that in Bundle is also supplied the thermal paste sachets disposable and two 140 mm fans of good quality.

This unit does deserve a 5 star Editor's Choice rating because if there was enough clearance the heatsink would cool much better than what it did in the above tests, every single one of them I have no doubt, but I can only grade it on personal experience. If you have a board that has plenty of room I think this would be the heatsink for you, but for myself I had to give it a 4 Star rating, but it would be a 4 Star with a recommended buy rating, but make sure you check your system.

read more...

+ sehr gute Temperaturwerte
+ gute Verarbeitung
+ sehr guter Preis
+ angenehm leise
+ Edles und Professionelles Auftreten
+ sehr gute Anleitung

read more...