SAMSUNG


860 EVO Series 2,5 Zoll SSD, SATA 6G - 4 TB
Samsung 860 EVO 4 TB capacity
High life expectancy & reliability
550/520 MB/s Read/Writes & Clone Software
Item number: SSSS-136
EAN: 8806088934877
MPN: MZ-76E4T0B/EU
Manufacturer: SAMSUNG
Product information -
860 EVO Series 2,5 Zoll SSD, SATA 6G - 4 TB
Thanks to the new MJX controller,
the latest generation of V-NAND memory architecture
, optimised algorithms and Intelligent TurboWrite, the revised EVO series is now
even faster and more reliable
. The
SSD 860 EVO
is particularly impressive thanks to the consistency and lack of fluctuation in performance, especially under rapidly changing load conditions and its high performance for longer-lasting read and write access operations. Additionally the Samsung 860 EVO series offers greater compatibility, versatility, and
up to eight times more robust than its predecessors
.
The Samsung 860 EVO at a Glance
Advanced TLC V-NAND technology with 64 layers
Powerful performance with up to 550 / 520 MB/s Read / Write
Intelligent TurboWrite buffer for maximum write performance
4 TB storage capacity
98.000 / 90.000 IOPS Random Read / Write
Compact 2,5" format
Fast, Reliable and Proven Technologies - the Samsung SSD 860 EVO
The drives from Samsung's 850 series have, for a long time, been the standard recommendation when choosing a new SSD. Great prices, the highest possible system stability,
reliability and compatibility
and the maximum Write-, Read- and access time performance - these are the things that make Samsung's Solid State Drives sought after everywhere.
Each of these milestones have been achieved due to the fact that the Korean manufacturer controls all aspects and components of the flash memory and has developed them all in house, from the memory cells to the controller and the firmware up to the
SDRAM Cache
. With the
860 EVO
Samsung has developed their own flash technology further while offering a very attractive entry level SSD as well. Taken together these attributes make the
"SSD for everyone"
tagline even more pertinent.
As such the 860 EVO, standing for evolution, represents a product that builds upon its predecessors such as the 850 EVO- and 850 PRO series and continues to be situated just below the more expensive 860 PRO in performance terms. However it does close the gap with its big sister and is almost on a par with its professional counterpart in terms of speed.
Higher Performance Requiring Less Power
The
860 EVO
writes at up to
520 MB/s and reads at up to 550 MB/s
which is sat the theoretical limit of the SATA 6G port. The new MJX controller with its refined error correction capabilities has allowed the power requirements of the drive to be reduced even further. The majority of these improvements are all thanks to the innovative use of
3D V-NAND
memory cells.
Instead of attempting to constantly reduce the size of the flash memory chips (known as NAND) to achieve higher cell density, Samsung has opted to stack the transistors vertically in
64 layers
and in doing so has managed to achieve a marked increase in storage density. Increasing the number of MLC flash cells functioning in parallel has also resulted in higher speeds and greater efficiency.
The resulting doubling of the drive's durability i.e operating life is passed straight on to the customer in the form of a generous 5 year guarantee. Samsung also reserves part of the
860 EVO
as a
"TurboWrite" buffer
, in addition to the previously available 4 GB LPDDR4 cache.
Of course Samsung also equips the
860 EVO
with an extremely fast SATA 6G connection and, thanks to its diminutive proportions and height of just 7 mm, the drive is also capable of fitting in every possible configuration. Additionally Samsung bundles
Magician Software
in with the SSD, an excellent monitoring and data migration tool.
Note:
The use of the TRIM funciton requires the use of a compatible operating system. Only Windows 7 and higher, Mac OS X 10 and higher as well as Linux from Kernel 3.8 and up offer optimal support.
Technical Details:
Dimensions: 69,85 x 6,8 x 100 mm (W x H x D)
Weight: approx. 62 g
Capacity: 4 TB
Controller: Samsung MJX
Cache: 4 GB LPDDR4
NAND: 3-Bit TLC V-NAND (64 Layers, Multi-Level Cell)
Connector: SATA 6G
Performance:
Read: max. 550 MB/s
Write: max. 520 MB/s
IOPS (4KB Random Read): 98.000
IOPS (4KB Random Write): 90.000
Compatibility (Features): TRIM, S.M.A.R.T.
Average Operating Life: 1,5 M hours
Operating Temperature: 0 to 70 °C
Shock Resistant up to: 1.500 G
Manufacturer's Guarantee: 5 Years
Compatibility (Operating System): Windows 10, 8, 7 (32/64bit), Mac OS X 10, Linux Kernel 3.8 and up
Further links for

"860 EVO Series 2,5 Zoll SSD, SATA 6G - 4 TB"
Videos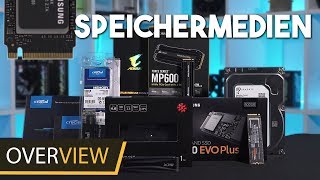 Technical Details
| | |
| --- | --- |
| SSD capacity (exact) | 4 TB |
| SSD capacity | mehr als 1.200 GB |
| NAND Typ | TLC |
| Connector | SATA |
| Standard / Specification | SATA III (6G) |
| Size | 2.5" |
| max. read speed | 550 MB/s |
| max. write speed | 520 MB/s |
| Average life time (h) | 1,5 Mio. h |
| Average life time (TBW) | 2.400 TB |
| Power consumption (idle) | 0,05 Watt |
| Power consumption (operation) | 4 Watt |
| Warranty | 5 years |
Awards
The new 860 EVO series could have been king of the budget, but at its current pricing that crown remains to be in Crucial's hands with their MX500 series at 26 cents per GB for a similar sized SSD. Samsung tweaked the controller a bit and applied new vertically stacked NAND, 64-layers of them. This results in SSDs ranging from 250 GB up-to a staggering 4 TB. Our tested 2 TB version simply offers fantastic performance, continuously in that 500 MB/s sweet spot. The choice of 64-layer V-NAND helps Samsung in write performance as well, but they also armed it with dual-caches and the combination of it all seems to be a very solid one.

read more...

Pro

+ Preis/Leistung erscheint sehr gut
+ schnell in allen Disziplinen
+ hohe Lebenserwartung
+ praktische Samsung Software inklusiv
+ AES-Verschlüsselung


read more...

Eine Verbesserung von Samsungs 850-Serie durch die 860-Serie war aufgrund der starken Limitierung durch das SATA-Protokoll kaum möglich. Dennoch hat Samsung genau das möglich gemacht. Es wird noch ein Quäntchen mehr Performance durch die Leitung gepresst. Außerdem wird uns noch eine längere Haltbarkeit versprochen, die laut Heises Langzeittest in der Realität noch deutlich höher liegt. Man muss dabei bedenken, dass 4.800 TB TBW bereits über 100 Tagen Schreibleistung bei voller Geschwindigkeit entsprechen. In einem Nutzungsszenario, das von 30 Gigabyte Schreibleistung bei einem typischen Bürotag ausgeht, entspricht dies bereits 160.000 Tagen bzw. über 400 Jahren. Spannend ist aber auch der geringe Energieverbrauch, der vor allem für mobile Anwendungen von Interesse ist.

read more...

Mod-your-case - Samsung - 860 EVO + 860 PRO SATA SSDs

Pro
+ Hohe Geschwindigkeit
+ Kompatibilität
+ Verarbeitung
+ Garantiezeit + TBW-Werte

Die neue SSD 860 Serie von Samsung hat relativ lange auf sich warten lassen, war doch die SSD 850 Familie bereits ein sehr gutes und beliebtes Produkt im SSD-Markt für Endkunden. Nun, dass die neuen Laufwerke da sind, leistet sich Samsung zunächst einmal rein optisch keine Experimente und bleibt dem bekannten Design treu. Gleiches gilt glücklicherweise für die gute Verarbeitungsqualität des Metallgehäuses.

read more...