SAPPHIRE


Pulse Radeon RX 580 8G, 8192 MB GDDR5
Polaris Refresh: AMD Radeon RX 580 graphics card
1.366 MHz
Dual-fan cooler
Pre-installed backplate
8 GB GDDR5 VRAM
Item number: GCSP-162
EAN: 4895106281905
MPN: 11265-05-20G
Manufacturer: SAPPHIRE
Product information -
Pulse Radeon RX 580 8G, 8192 MB GDDR5
The
Sapphire Pulse Radeon RX 580 8G
with its quiet dual-fan cooler reaches a base clock of 1.366 MHz. The 8GB of GDDR5 VRAM is clocked at 4.000 MHz (8.000 MHz effective) and is connected to the GPU via the 256-Bit memory interface. An 8-Pin power connector keeps the 23 cm long graphics card supplied with power and a power supply capable of delivering 500 Watts is recommended.
In order to cool the graphics card effectively, in this instance Sapphire relies on a semi-passive cooler design with two large fans and an additional backplate. The cooler therefore functions quietly while delivering excellent cooling performance.
The Features of the Sapphire Pulse Radeon RX 580 8G:
Semi-passive dual-fan cooler
GPU base clock 1.366 MHz
8 GB GDDR5 VRAM
Memory frequency:4.000 MHz (effektiv 8.000 MHz)
1× 8-Pin-Stromanschluss
VR-Ready
The AMD Radeon RX 580 im Detail
The Polaris graphics chips of the Radeon RX 500 series are manufactured using the new optimised
14 nm FinFET-LPP process
, which allows the performance in comparison to the RX 400 series to be increased. With 2.304 Shader Units, the same number as that of the Radeon RX 480, the Radeon RX 580 still delivers almost 10 percent more computational power in comparison to its direct predecessor. The reason for this performance increase lies in the process optimisations that have enabled increased boost clock speeds.
The Polaris 20 chip used in the Radeon RX 580 is similar to the Polaris 10 with the exception of the boost clock speeds, and it profits from the 4th gen Graphics Core Next architecture (GCN 1.3). Some of the innovative features within the Polaris architecture include, among other things, a new command processor, a geometry processor, new multimedia cores, an optimised display engine as well as an improved memory controller. Other supported technologies include Async Computer, Vulkan, DirectX 12 and AMD's FreeSync technology.
The Radeon RX 500 series relies on the same control-, power saving- and clock-rate technologies used in the RX 400 series, correspondingly and due to process optimisations the RX 580 is capable of a markedly reduced TDP of just 150 Watts. Monitors can be connected to the graphics card through DisplayPort, HDMI or DVI-D, and EyeFinity technology allows up to four monitors to be connected in a multi-display setup. The HDMI 2.0b port carries 4K/UHD-resolution signals at 60 Hertz and provides HDCP 2.2 compatibility for sending and receiving encrypted signals (4K streaming, 4K Blu-Rays).
In order for the card to reach its maximum potential, new drivers should be downloaded and installed at regular intervals from the AMD or Sapphire websites.
Rapid Graphics Card Replacement at Caseking!
At Caseking, defective graphics cards of all the brands listed below that are validly returned (meaning that the faults can be verified by us) by customers during the two year warranty period, starting with the receipt of the goods, will be immediately replaced with a
brand new card
if in stock. This way,
lengthy waiting times can be avoided entirely
since forwarding the defective goods to the manufacturer is no longer necessary! If the graphics card that is to be replaced is out of stock or can no longer be delivered we will issue a credit note to your customer account. With this credit you will be free to select an alternative graphics card from our stock. Any resulting surcharges can be added and we will refund any outstanding balance.
I have a defective graphics card. What do I do now?
->
Rapid RMA of faulty graphics cards
(click here)
Brands:
ASUS, Club 3D, EVGA, Gigabyte, Inno3D, Palit, PNY, Powercolor, Sapphire, VTX3D, XFX, ZOTAC & King Mod
Free Games with AMD Radeon Gaming Graphics Cards:
For every gaming graphics card purchased at Caseking we will send out voucher codes for the current
game bundles
via e-mail within 14 days after receipt of goods. For products not qualifying for the promotion we will not send out any codes. Only end customers will receive free extras. All promotional campaigns are limited and only valid while stock lasts or until the offer expires. There is no right of appeal. All active AMD voucher codes are listed below:
AMD Radeon RX 5700 (XT), 5600 XT & 5500 XT: World of Warcraft: Shadowlands / Godfall. More Info.
Technical Details:
Dimensions: 230 × 40 × 125 mm (W × H × D)
Slot Height: 2-Slot
GPU: AMD Radeon RX 580 ("Polaris-20")
Manufacturing Process: 14 nm FinFET LPP
Base Clock: 1.366 MHz
Shader Units: 2.304
VRAM: 8.192 MB
Memory Frequency: 4.000 (8.000) MHz
Type: GDDR5
Memory Bus Bandwidth: 256-Bit

Slot Type: PCIe 3.0 x16
Ports:
2× DisplayPort 1.3 HBR / 1.4 HDR Ready
2× HDMI 2.0b
1× DVI-D Dual Link
TDP: 185 Watt
Power Supply: 1× 8-Pin PCIe
Recommended Power Supply: min. 500 Watt
Features: GCN 4. Gen., DirectX 12, Vulkan, OpenGL 4.5, OpenCL 2.1, Mantle, Eyefinity 2.0, CrossFireX, HD3D, TrueAudio, FreeSync 2, HDR-Ready, Radeon VR-Ready,
Further links for

"Pulse Radeon RX 580 8G, 8192 MB GDDR5"
Videos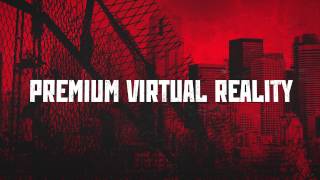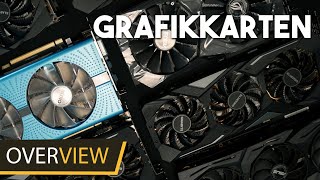 Technical Details
| | |
| --- | --- |
| GPU type / Series | AMD Radeon RX Gaming |
| Graphics chip | AMD Radeon RX 580 |
| Fertigung | 14 nm |
| GPU Takt (Boost) max. | 1366 MHz |
| Shader Einheiten | 2304 |
| VRAM size & type | 8192 MB GDDR5 |
| Speicher Takt max. | 8000 MHz |
| Speicheranbindung | 256 Bit |
| Display connectors | DVI-D, HDMI, HDMI (2x), Display Port, Display Port (2x) |
| Power supply | 1x 8-Pin PCIe |
| Slot Height | 2 Slots |
| Grafikkarten Länge (exakt) | 230 mm |
| Grafikkarten Höhe (exakt) | 40 mm |
| Grafikkarten Breite (exakt) | 125 mm |
| Grafikkarten Länge | 150 - 249 mm |
| Grafikkarten Höhe | 30 - 50 mm |
| Grafikkarten Breite | 120 - 129,9 mm |
| Illumination | no |
| Virtual Reality | Radeon VR Ready Premium |
| Feature | AMD FreeSync |