SAPPHIRE


Pulse Radeon RX Vega 56, 8192 MB HBM2
High-end gaming graphics cards from AMD in Sapphire custom design
max. 1.512 MHz GPU Boost Clock
8 GB HBM2 VRAM
3x DisplayPort 1.4 / 1x HDMI 2.0b
Semi-passive cooler with 2 fans
Item number: GCSP-187
EAN: 4895106284593
MPN: 11276-02-40G
Manufacturer: SAPPHIRE
Product information -
Pulse Radeon RX Vega 56, 8192 MB HBM2
The
Sapphire Pulse Radeon RX Vega 56
is a true high-end graphics card for gamers and comes kitted out with a multitude of features designed for gaming in 4K as well as immersive VR. This card will be of particular interest to PC gamers looking to pair it with a FreeSync monitor for an incredibly smooth and tear-free gaming experience! As in the reference design, Sapphire utilises the revolutationary second-generation
High Bandwith Memory
(HBM).
The graphics card offered here provides 8 GB HBM2 memory clocked at 800 MHz and is connected to the GPU via a 2048-bit memory bus interface. One of the unique features of HBM memory is the fact that it is located on the GPU die (that is to say, in the graphics chip) and not, as is normally the case, distributed around the GPU. The GPU of the
Sapphire Pulse Radeon RX Vega 56
is clocked at 1.305 MHz and can increase when needed up to 1.572 MHz in Boost Mode. Thanks to the 14-phase power supply and three 8-pin power connectors, the OC potential of the Sapphire Nitro+ Radeon RX Vega 56 is particularly high. The graphics card comes with two different UEFI BIOS configurations, one for Silent mode and one for standard operation. The fans can even switch off completely for silent operation when the GPU is under low load.
The better cooling the GPU receives, the longer it can maintain its boost clocks. The cooling of the graphics card is provided by a semi-passive cooler design consisting of multiple heatpipes, two large heatsinks with aluminium fins and three large fans. The fans spin in differing directions to improve cooling efficiency, and the Quick Connect system allows them to be removed without tools should the need arise. The backplate increases the stability of the PCB and the configurable RGB-LED lighting lends the card an exceptionally stylish look.
The Features of the Sapphire Nitro+ Radeon RX Vega 56 Limited Edition:
Semi-passive cooler design with three fans
8 GB High Bandwidth Memory (HBM2)
56 Next-Gen Compute Units (NCUs; 3.584 Shaders)
BIOS Switch with Silent, Standard and OC BIOS
Base Clock: 1.305
Boost Clock: 1.572 MHz
High Bandwidth Cache Controller (HBCC)
Rapid Packed Math (RPM) der NCUs
New Programmable Geometry Pipeline
Enhanced Pixel Engine
---
The Architecture of AMD Radeon Vega Graphics Cards
The
Vega architecture
not only contains a variety of optimisation in comparison to the Graphics Core Next architecture of previous generations, instead it represents a completely new element. In this way
Vega GPU architecture
builds on a foundation consisting of four new pillars:
High Bandwidth Cache Controller (HBCC)
Rapid Packed Math (RPM) of Next-Gen Compute Units (NCU)
New Programmable Geometry Pipeline
Enhanced Pixel Engine
---
High Bandwidth Cache Controller (HBCC)
The
High Bandwidth Cache Controller (HBCC)
enables a marked improvement in the effective utilisation of the HBM (High Bandwidth Memory) modules when compared to Fiji-generation GPUs which were the first to benefit from this unique type of memory. The HBC Controller also allows for highly efficient memory control as well as increasing the minimum
Frames per Second (FPS)
in many games by up to 100% and the maximum FPS by more than 50%. In practical terms this amounts to a doubling of the 8 GB HBM2-VRAM of the
Radeon RX Vega
to 16 GB!
---
Next-Gen Compute Unit (NCU) & Rapid Packed Math (RPM)
Rapid Packed Math
(RPM) is a feature of the
Next-Gen Compute Unit (NCU)
and utilises the highly flexible core structure of the new compute units. For example, RPM accelerates FP16 calculations to allow mathematically-oriented processes to be calculated more quickly. With RPM activated this doubles the number of calculations capable of being carried out per second without requiring additional resources.
Rapid Packed Math
is of particular benefit to physics-based calculations, as seen in large explosions featuring in games.
---
New Programmable Geometry Pipeline
The new
programmable geometry pipeline
of the
Vega architecture
is capable of processing, thanks to its efficient load balancing, many millions of polygons simultaneously. The
AMD Radeon Vega Frontier Edition Air
offers a maximum geometry calculation capacity of 11 polygons (with the help of 4 Geometry Units) per clock, doubling that of the Radeon R9 Fury X with its 4 polygons per clock. Modelling applications in particular benefit from this, and furthermore this enables large 3D models to be renders in near real-time.
---
Enhanced Pixel Engine
The
Enhanced Pixel Engine
also unleashes an optimised Shade Unit design, one which provides notable performance increases at high resolutions (WQHD, UHD) and in displaying virtual reality. In specific terms the
Enhanced Pixel Engine
provides a new rasterizer technology which optimises cache localisation while creating more efficient rendering processes.
In order for the card to reach its maximum potential, new drivers should be downloaded and installed at regular intervals from the AMD website.
---
Rapid Graphics Card Replacement at Caseking!
At Caseking, defective graphics cards of all the brands listed below that are validly returned (meaning that the faults can be verified by us) by customers during the two year warranty period, starting with the receipt of the goods, will be immediately replaced with a
brand new card
if in stock. This way,
lengthy waiting times can be avoided entirely
since forwarding the defective goods to the manufacturer is no longer necessary! If the graphics card that is to be replaced is out of stock or can no longer be delivered we will issue a credit note to your customer account. With this credit you will be free to select an alternative graphics card from our stock. Any resulting surcharges can be added and we will refund any outstanding balance.
I have a defective graphics card. What do I do now?
->
Rapid RMA of faulty graphics cards
(click here)
Brands:
ASUS, Club 3D, EVGA, Gigabyte, Inno3D, Palit, PNY, Powercolor, Sapphire, VTX3D, XFX, ZOTAC & King Mod
---
Free Games with AMD Radeon Gaming Graphics Cards:
For every gaming graphics card purchased at Caseking we will send out voucher codes for the current
game bundles
via e-mail within 14 days after receipt of goods. For products not qualifying for the promotion we will not send out any codes. All promotional campaigns are limited and only valid while stock lasts or until the offer expires. There is no right of appeal. All active AMD voucher codes are listed below:
AMD Radeon RX / VII: 3 Months Xbox Game Pass for PC. More Info
Technical Details:
Dimensions: 316 x 55 x 150 mm (W × H × D)
Slot Height: 3-Slot
GPU: AMD Radeon Vega ("Vega 10")
Manufacturing Process: 14 nm
GPU Frequency: TBD
GPU Frequency (Boost): 1.526 MHz
Shader Units: 3.584
VRAM: 8.192 MB
Memory Frequency: 800 MHz
Type: 2nd Gen High Bandwidth Memory (HBM2)
Memory Bus Bandwidth: 2.048 Bit
Memory Throughput: approx. 410 GB/s

Slot Type: PCIe x16 (PCIe / PCIe 2.x / PCIe 3.0)
Ports:
2x DisplayPort 1.4 HBR3/HDR Ready
2x HDMI 2.0b
Typical Power Usage Under Load: 165 Watt
Power Supply Connectors: 2x 8-Pin PCIe
Recommended Power Supply: min. 750 Watt
Features: OpenCL 2.0, OpenGL 4.5, Vulkan API, AMD Eyefinity Technology, AMD PowerTune Technology, AMD FreeSync Technology Support, AMD XConnect Technology
Further links for

"Pulse Radeon RX Vega 56, 8192 MB HBM2"
Videos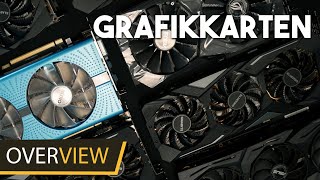 Technical Details
| | |
| --- | --- |
| GPU type / Series | AMD Radeon RX Gaming |
| Graphics chip | AMD Radeon RX Vega 56 |
| Fertigung | 14 nm |
| GPU Takt (Basis) max. | 1208 MHz |
| GPU Takt (Boost) max. | 1512 MHz |
| Shader Einheiten | 3584 |
| VRAM size & type | 8192 MB HBM2 |
| Speicher Takt max. | 800 MHz |
| Speicheranbindung | 2048 Bit |
| Display connectors | HDMI, Display Port, Display Port (2x), Display Port (3x) |
| Power supply | 2x 8-Pin PCIe |
| Slot Height | 2,5 Slots |
| Grafikkarten Länge (exakt) | 282 mm |
| Grafikkarten Höhe (exakt) | 50 mm |
| Grafikkarten Breite (exakt) | 125 mm |
| Grafikkarten Länge | 250 - 300 mm |
| Grafikkarten Höhe | 30 - 50 mm |
| Grafikkarten Breite | 120 - 129,9 mm |
| Illumination | yes |
| Virtual Reality | Caseking Empfehlung, Radeon VR Ready Premium |
| Feature | AMD FreeSync |