Scythe


SCMG-5PCGH Mugen 5 "PCGH Edition" CPU-Kühler
Effizienter CPU-Kühler von Scythe
PCGH-Edition mit AM4-Support
zwei 120-mm-PWM-Lüfter
300 - 800 U/min & 4,0 - 14,5 dB(A)
Item number: CPSS-071
EAN: 4571225056203
MPN: SCMG-5PCGH
Manufacturer: Scythe
Product information -
SCMG-5PCGH Mugen 5 "PCGH Edition" CPU-Kühler
Der erfolgreiche Mugen 5 von Scythe kommt in dieser speziellen PCGH Edition mit zwei Fans anstelle von nur einem Lüfter und ist nach den Vorstellungen von "PC Games Hardware" konsequent auf einen leisen Betrieb hin ausgelegt. Zu diesem Zweck arbeiten die 120-mm-Fans aus der Kaze Flex-Reihe in Push-Pull-Konfiguration mit jeweils nur 800 U/min und erzeugen nicht mehr Laustärke als 14,5 dB(A).
Der Scythe SCMG-5PCGH Mugen 5 CPU-Kühler im Überblick:
Asymmetrisches Tower-Design mit sechs Heatpipes
zwei 120-mm-PWM-Lüfter für hohe Laufruhe
300 - 800 Umdrehungen pro Minute
4,0 - 14,5 dB(A) Lautstärke
28,2 - 71,3 m³/h Luftdurchsatz
0,076 - 0,49 mm H2O Statischer Anpressdruck
Hohe Kompatibilität zu AMD und Intel
Effiziente CPU-Kühlung mit dem Scythe Mugen 5
Im Gegensatz zum Vorgänger verfügt der Mugen 5 über ein leicht geändertes Design. Der asymmetrisch angeordnete Kühlkörper sitzt dank der sechs geneigten Heatpipes nicht direkt über der Bodenplatte und ermöglicht somit uneingeschränkten Zugriff auf die Speicherbänke, welche dadurch auch ausladende Speicherriegel mit großen Kühlkörpern aufnehmen können. Die Kontaktpunkte der sechs Heatpipes wurden sinnvoll auf den großen Aluminium-Kühlkörper verteilt und sorgen mit entsprechend zwölf Steigleitungen in der Summe für eine hohe Wärmetransportkapazität.
Die sonstigen konstruktiven Details entsprechen dem üblichen Scythe Kühlersortiment. Die Lamellen bestehen daher aus Aluminium, während der Boden aus Kupfer gefertigt und mit einer Nickelschicht geschützt ist. Zum Lieferumfang gehört ein 120-mm-Lüfter. Bei Bedarf kann ein weiterer verbaut werden. Die hierzu benötigten Klammern liegen dem Lieferumfang sogar schon bei.
Beim beiliegenden Lüfter handelt es sich um ein PWM-Modell aus der Kaze Flex Reihe von Scythe mit sehr weitem Regelbereich von 300 bis 1.200 U/min. Damit ist der Mugen 5 von Ultra-Silent bis Overclocking für jeden Einsatzzweck gerüstet, schließlich erzeugt er bei Minimaldrehzahl gerade einmal 4 dB(A) und transportiert im Gegenzug bei Maximalspeed fast 86,93 m³/h.
Das Montagekit bietet eine sehr hohe Kompatibilität für AMD (AM2(+), AM3(+), AM4, FM1, FM2(+)) und Intel Prozessoren (775, 115x, 1200, 1366, 2011(-V3), 2066). Darüber hinaus garantiert sie mit ihrer stabilen Verschraubung einen sicheren Sitz des Kühlers auch beim Transport. Wärmeleitpaste und eine Einbauanleitung gehören ebenfalls zum Lieferumfang.
Technische Details:
Maße: 130 x 154,5 x 133 mm (B x H x T)
Gewicht: 1020 g
Material: vernickeltes Kupfer (Bodenplatte), Kupfer (Heatpipes), Aluminium (Lamellen)
Heatpipes: 6 Stück
Lüfter: 2x 120 mm Kaze Flex PWM (4,0 - 14,5 dB(A), 300 - 800 U/min, 28,2 - 73,1 m³/h)
Anschluss: 4-Pin PWM
Kompatibilität:
Intel: 775, 115x, 1200, 1366, 2011(-V3), 2066
AMD: AM2(+), AM3(+), AM4, FM1, FM2(+)
Further links for

"SCMG-5PCGH Mugen 5 "PCGH Edition" CPU-Kühler"
Videos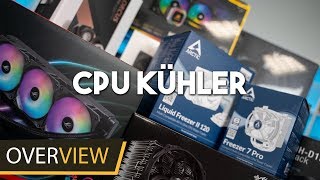 Technical Details
| | |
| --- | --- |
| CPU socket | 1150, 1151, 1155, 1156, 1366, 2011, 2011-V3, 2066, 775, AM2, AM3, AM3+, AM4, FM1, FM2, FM2+ |
| CPU cooler type | Single Tower |
| Fan connector | 4 Pin (PWM) |
| CPU cooler width (accurate) | 130 mm |
| CPU cooler height (accurate) | 154,5 mm |
| CPU cooler depth (accurate) | 133 mm |
| CPU cooler width | 130 to 139 mm |
| CPU cooler height | 150 to 159 mm |
| CPU cooler depth | 130 to 139 mm |
| Material base plate | nickel-plated copper |
| Material heat sink | aluminium |
| Weight in g | 1000 - 1100 g |
| Max rpm (exact) | 800 U/min |
| Min rpm (exact) | 300 U/min |
| Max noise level (exact) | 14,5 dB(A) |
| Min Noise Level (exact) | 4 dB(A) |
| Max air volume (exact) | 73,1 m³/h |
| Min air volume (exact) | 28,2 m³/h |
| Max rpm | 500 - 999 U/min |
| Min rpm | 250 - 499 U/min |
| Max noise level | 10 - 14 dB(A) |
| Min Noise Level | 1 - 4 dB(A) |
| Max air volume | 50 - 74 m³/h |
| Min air volume | 25 - 49 m³/h |
| TDP | keine Angabe |
| No. of Heatpipes | 6 |
| CPU cooler fan(s) included | 2x 120 mm |
| Heat sink colour | silver |
| Fan colour | black |
| Additional fan mounting | no |
| Illumination | no |
| Approved for | active air flow |
Awards
PakGamers - Scythe Mugen 5 Rev.B CPU Air Cooler

Pros:

+ High Compatibility
+ Very reasonable price for performance cooler
+ Less height (PC standard case would afford it)
+ Extremely Quiet even under high load

Pros:
– Great performance
– Easy to install
– Quiet operation
– Price

read more...

Coming in at around £47 at the time of review, it is hard to argue with the price given the performance it has to offer. Graphs and proper testing always make my job easy when it comes to the value section of the conclusion as there are cold hard facts to back up my claims! In the case of the Scythe Mugen 5, it offers exceptional value for money and is a well worthy purchase whether you are looking for something to tide you over for a bit, or looking for something a bit more long term that will even allow you to have a mild overclock on your CPU.

read more...

Moderate cooling performance, but otherwise a high quality CPU cooler. The Scythe Mugen 5 Rev.B is a great buy for those looking to reduce noise in their rigs.

read more...

For most purposes, the Mugen 5 mi logical, reasonable purchase between the two and an excellent sales in the overall market, and those few euros above not exactly the PCGH 'necessary', where I want to take into account the often ' fine coolers which are found around three decades. For real, most fanatical silence freak the PCGH certainly looked a look and worth recommend, because what noise versus performance is an excellent buy, or for those who still have a nice extra fan, because the extra cost for just an extra fan is certainly not so bad.

read more...

Pro

+ hochwertige Verarbeitung (Kühlkörper und Lüfter)
+ sehr gute Kühlleistung
+ leise Lüfter
+ sichere Montage
+ passt auf alle gängigen Sockeltypen drauf
+ fairer Preis

read more...

PROS

+ Build Quality
+ Excellent Performance
+ Zero Clearance Issues with Most Mainboards
+ Easy Installation (H.P.M.S II)
+ Noise Levels
+ Price (For Some)

read more...

The Mugen 5 cooler brings several changes in the design compared to the previous Mugen coolers. The asymmetric shape allows the use of any model of RAM, the side of the heatsinks being no problem.

The included fan is part of the new line Kaze Flex, it is silent and features rubberized corners for vibration dampening, also the life span of the fan has been increased to 120.000 hours.
The build quality is very good and the mounting system has been improved from the previous models, the size and shape of the heatsink facilitates the mounting of the cooler.

read more...

Mod-your-case - Scythe - Mugen 5 - Tower-Kühler

Mit dem Mugen 5 hat Scythe wieder einmal gezeigt, das man das Rad nicht jedes mal neu erfinden muss, um ein verbessertes Produkt auf den Markt zu bringen. Der neue Mugen 5 konnte in unserem Test nicht nur durch eine schicke Optik punkten, sondern auch mit einer guten Kühlleistung, durch welche man den Kühler bedenkenlos auf allen aktuellen CPUs einsetzen kann. Durch eine optionale Push-Pull-Konfiguration kann die Kühlleistung zudem noch gesteigert werden. Die erreichte Kühlleistung wurde bei einer angenehmen Geräuschkulisse erreicht.

Pro

+ Kühlleistung
+ Verarbeitung
+ Kompatibilität

Scythe's mounting system is incredibly intimate with the CPU integrated heat spreader applying a lot of pressure. In fact I only needed to secure the screws on the mounting bar partly through and the performance delta with a thoroughly secured mounting bar is indistinguishable.

read more...

Positive Aspekte des Scythe Mugen 5:

+ guter Mix aus Kühlleistung und Lautstärke, gerade auch mit Serienlüfter
+ hohe Kompatibilität dank asymmetrischem Aufbau
+ PWM-Lüfter mit breitem Regelbereich, Entkopplung am Kühler
+ zweites Paar Lüfterklammern liegt bei, Push-Pull-Konfiguration möglich
+ weitgehend nutzerfreundliche Montage

read more...