Silverstone


180mm Fan AP182 Air Penetrator
High air pressire and less noise with giant bladed design. Four Blue LEDs on fan fram for extra brilliance.
Item number: LUSV-040
EAN: 4710713968714
MPN: SST-AP182
Manufacturer: Silverstone
Product information -
180mm Fan AP182 Air Penetrator
Der Luftstrom an der Rückseite eines Lüfters verläuft in der Regel kegelförmig und ist von starken Verwirbelungen geprägt. Während dieser Umstand bei ausblasenden Gehäuse-Ventilatoren kein Problem darstellt, ist er bei einsaugenden Lüftern von erheblicher Brisanz. Denn hierdurch wird die Luftführung innerhalb des Gehäuses beeinträchtigt, die Wahrscheinlichkeit von weiteren Verwirbelungen an Hindernissen durch den breiter werdenden Kegel erhöht, was im Gesamtergebnis zu einer Reduzierung der Kühlleistung führt.
Das geförderte Luftvolumen pro Zeiteinheit ist daher nur die "halbe Miete". Der Gehäusespezialist Silverstone zeigt nun eine ebenso einfache, wie verblüffend effektive Lösung dieses Problems. Durch einen Aufsatz mit radialen Verstrebungen auf der Rückseite wird der Luftstrom in eine kegelförmige Idealform gezwungen. Die Wirksamkeit dieser Technik wurde Messebesuchern anhand eines Luftballons demonstriert, der ruhig über dem Lüfter schwebt.
Nach der Einführung des revolutionären Air Penetrator AP181-Lüfters, der dabei half, SilverStone-Gehäuse zu den Top-Modellen des Marktes im Bereich Luftkühlung zu machen, kehrt SilverStone mit einem noch besseren Lüfter zurück. Der neuere AP182 verfügt über einen breiteren Drehzahlbereich mit einer höheren Maximalgeschwindigkeit und einer niedrigeren Minimalgeschwindigkeit, was ihn zu einer großartigen Wahl für jede Anwendung macht. Dank der erhöhten Geschwindigkeit und dem effizienten Design sind der Luftstrom und Wirkbereich des AP182 vergleichbar mit einem typischen Haushalts-Lüfter, während die Leistungsaufnahme bei lediglich 15 W unter voller Leistung liegt.
Der AP182 kommt nun auch mit einer analogen Lüftersteuerung, die im Gegensatz zu derjenigen des AP181 steht, welche lediglich einen einfachen Schalter bot. Mit der neuen Lüftersteuerung sind stattdessen feine Justierungen im ganzen Bereich von 500 bis 2000 U/min möglich. Um sicherzustellen, dass der AP182 mit der erhöhten Geschwindigkeit umgehen kann, wird ein doppeltes Kugellager verwendet, das eine Haltbarkeit unter langen Zeiträumen mit hoher Beanspruchung gewährleistet.
Doch Airflow ist schließlich nicht alles...
Technische Details:
Maße: 180 x 180 x 32 mm (B x H x T)
Material: Kunststoff
Lautstärke: 17 / 18 / 34 dB(A)
Drehzahl: 500 - 2.000 U/Min
Airflow: 101,4 / 135,2 / 219,7 / 287,3 m³/h
Luftdruck: 0,7 / 1,1 / 2,45 / 6,1 mm-H2O
Spannung: 12 V
Startspannung: 11 V (im Silent-Modus)
Leistungsaufnahme: max 15 W
Anschluss: 3-Pin
Further links for

"180mm Fan AP182 Air Penetrator"
Videos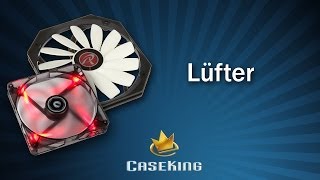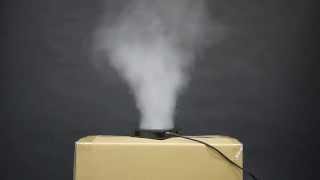 Technical Details
| | |
| --- | --- |
| Primary colour | white |
| Secondary colour | white |
| Fan connector | 3 Pin |
| Illumination | no |
| Max rpm (exact) | 2000 U/min |
| Min rpm (exact) | 500 U/min |
| Max noise level (exact) | 34 dB(A) |
| Min Noise Level (exact) | 17 dB(A) |
| Max air volume (exact) | 287,3 m³/h |
| Min air volume (exact) | 101,4 m³/h |
| Max rpm | 2000 - 2499 U/min |
| Min rpm | 500 - 749 U/min |
| Max noise level | 30 - 34 dB(A) |
| Min Noise Level | 15 - 19 dB(A) |
| Max air volume | 275 - 299 m³/h |
| Min air volume | 100 - 124 m³/h |
| Rotor diameter | 180 mm |
| Mounting holes | 180 mm |