Silverstone


Slim Gehäuselüfter SST-FN123 - 120mm
The FN123 is a high quality 120mm with a slim profile of 15mm thickness designed for use in smaller cases or applications that have limited space.
Item number: LUSV-053
EAN: 4710007221235
MPN: SST-FN123
Manufacturer: Silverstone
Product information -
Slim Gehäuselüfter SST-FN123 - 120mm
Silverstone zählt zu den renommiertesten Herstellern für PC-Gehäuse und bietet hierbei eine Palette sehr hochwertiger und innovativer Produkte für High-End-User an. Aber auch Netzteile, HDD-Gehäuse und Panels gehören zum Repertoire. Da ist der Schritt zur Entwicklung eigener Lüfter nicht weit, schließlich will man sich im High-End-Segment nicht mit Lösungen anderer Hersteller zufrieden geben, sondern auch hier nur das Beste liefern. Und dass Silverstone nicht nur im Gehäuse- und Netzteilsektor zu überzeugen weiß, beweist auch dieser Silent-optimierte Lüfter.
Äußerlich kommt der FN123 im schlanken Gewand einher und präsentiert sich mit schwarzem Rahmen und weißen Rotorblättern. Es handelt sich um einen aufwändig kugelgelagerten 120mm-Lüfter mit 15 mm Tiefe. Die überzeugendsten Werte sind aber die inneren - so verfügt der Lüfter über eine geringe Geräuschentwicklung von maximal 23,5 dB(A). Bei 2.000 Umdrehungen pro Minute erreicht der Lüfter ein Fördervolumen von 55,1 m³/h. Mit einer Spannungsreduzierung lassen sich Drehzahl und Lautstärke bei Bedarf noch weiter senken.
Der Lüfter sorgt mit seinen 2.000 Umdrehungen in der Minute für einen guten Luftdurchsatz von 55,1 m³/h. Trotzdessen ist der Lüfter mit nur 23,59 dB(A) laut. Darüber hinaus kann der Lüfter auch mit einer Lebenserwartung von 40.000 Stunden glänzen.
Technische Details:
Maße: 120 x 120 x 15 mm (B x H x T)
Material: Kunststoff
Gewicht: 112 g
Farbe: Schwarz (Rahmen), Weiß (Rotorblätter)
Drehzahl: 2.000 U/Min
Luftdurchsatz: 55,1 m³/h
Statischer Druck: 1,52 mmH2O
Lautstärke: 23,5 dB(A)
Spannung: 12 V
Startspannung: 5 V
Anschluss: 3-Pin
Lebenserwartung: 40.000 Stunden
Further links for

"Slim Gehäuselüfter SST-FN123 - 120mm"
Videos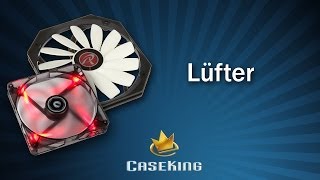 Technical Details
| | |
| --- | --- |
| Rotor diameter | 120 mm |
| Mounting holes | 120 mm |
| Primary colour | white |
| Secondary colour | black |
| Fan connector | 3 Pin |
| Illumination | no |
| Initial Voltage | 5 V |
| Max rpm (exact) | 2000 U/min |
| Max noise level (exact) | 23,5 dB(A) |
| Max air volume (exact) | 55,1 m³/h |
| Max rpm | 2000 - 2499 U/min |
| Max noise level | 20 - 24 dB(A) |
| Max air volume | 50 - 74 m³/h |