Silverstone


SST-RV01B-W USB3.0 Raven Big-Tower - schwarz Window
The mission for SilverStone's RAVEN team is to design products with styling and features that exceed classic originals in boldness and intention.
Item number: GESV-283
EAN: 4710713968417
MPN: SST-RV01B-W USB 3.0
Manufacturer: Silverstone
Product information -
SST-RV01B-W USB3.0 Raven Big-Tower - schwarz Window
Schwarz wie die Nacht!
Mit der Raven Gaming Mouse hat der Hersteller bereits bewiesen, dass auch in der heutigen Zeit innovative Produkte keine unlösbare Aufgabe darstellen. Doch mit dem Raven Big-Tower präsentiert Silverstone ein Gehäuse der Superlative, das nicht nur mit seinem matten Schwarz, dem großen Seitenfenster, der fantastischen Formgebung und neuerdings USB 3.0 begeistern kann.
Dabei entspricht das Gehäuse so gar nicht dem, was man bei normalen Gaming Cases vorfindet. Fast alles wurde von Grund auf neu konzipiert und umgesetzt. Die Ausgänge nach hinten, das Netzteil nach oben und die Grafikkarten horizontal eingebunden? Nicht beim neuen Raven Tower, der das Thema Gehäuse-Aufbau und Kühlung sprichwörtlich revolutioniert!
Auf den ersten Blick erinnert das Gehäuse an die berühmten Stealth-Bomber, besitzt es doch unzählige sich überlappende und stromlinienförmige Elemente. Trotz seiner beeindruckenden Größe wirkt es äußerst dynamisch und zieht die Blicke besonders beim Einsatz von optionalen Kaltlichtkathoden förmlich an. Anders als bei vielen anderen Gehäusen ist hier nicht nur die Front ein Augenschmaus, auch der Deckel, die Seitenteile, die Rückseite und sogar der Fußbereich fügen sich nahtlos ineinander und ergeben zusammen eine fast schon unfassbar gute Komposition. Dass die teure Hardware und der ebenfalls schwarze Innenraum durch das elegant eingelassene linke Seitenfenster zu sehen sind, setzt dem Ganzen die Krone auf.
Statt einer Front-Tür findet sich beim Raven eine mit nur leichter Bewegung nach unten verschiebbare Front vor den 5,25 Zoll Laufwerken. So sind die Lautwerke, wenn Sie mal nicht benutzt werden, dezent hinter der Front verborgen. Der blau beleuchtete Acrylglas-Streifen über der Frontblende rundet das Gesamtbild sehr gut ab und sorgt auch nachts für eine hervorragende Optik.
Nicht nur das Äußere ist einzigartig, auch der innere Aufbau des Gehäuses überrascht. Das Mainboard wird um 90° gedreht in das Gehäuse installiert, wobei die Steckkarten und das I/O Panel vom Mainboard selbst nach oben zeigen. Durch die perfekt eingelassene Abdeckung sieht man trotz dieses ungewöhnlichen Aufbaus keine Kabel, da diese durch die integrierte Kabelführung erst auf der Rückseite des Gehäuses zum Vorschein kommen. Die Abdeckung kann mit zwei optimal in das Design eingebundenen Verriegelungen fixiert werden.
Ebenfalls im Deckel befindet sich das unter einer Blende versteckte I/O Panel, welches dem stolzen Besitzer des Gehäuses zwei USB 3.0 (intern angebunden), einen Firewire und jeweils einen Audio In und Out Port bietet. Wenn das I/O Panel nicht benötigt wird, kann man es mit nur einem Handgriff dank des genialen Stealth Design verschwinden lassen.
Der Einbau der Hardware ist trotz des innovativen Systems kinderleicht. Auch überlange und schwere Grafikkarten sind im Raven Tower kein Problem, wobei mit Hilfe von Security Clips die Steckkarten sicher in ihren Slots gehalten werden. Der mittlere Steg kann auf Wunsch mit wenigen Handgriffen abgenommen werden, wenn man die Fixierung nicht benötigt. Selbst das Verlegen von Kabeln stellt keine Herausforderung mehr dar, da sich im kompletten Gehäuse Halterungen und Führungen für die Kabel befinden. Besser geht's nicht!
Das wenn nötig auch überlange Netzteil wird in einem eigenen Bereich im Boden verstaut und besitzt eine eigene Öffnung auf der Rückseite des Gehäuses. Auch hier wurde von den Entwicklern viel Wert auf Effizienz und Design gelegt. Durch die Abschottung des Netzteils vom Rest des Systems wurde eine perfekte Kühlung für den oftmals hitzigen Power-Lieferanten geschaffen.
Apropos Kühlung: Ein 120mm Lüfter im Deckel und zwei riesige 180mm Lüfter im unteren Bereich des Gehäuses garantieren eine ungewöhnlich gute Kühlung des PC Systems. Unterstützt wird diese Kühlung durch den natürlichen Kamin-Effekt, der im Raven Tower besonders stark ausgeprägt ist - kein Wunder bei der Fülle an Innovationen und der kompletten Ausrichtung in die Vertikale.
Durch zwei Schlauchdurchlässe im Gehäuse ist auch der Einbau einer Wasserkühlung kein Problem. Einfach die Hardware mit den gewünschten Kühlern ausstatten und die Schläuche auf Wunsch aus dem Gehäuse führen. Sogar einen 360er Radiator kann der Raven aufnehmen. Zu diesem Zweck gehören passende Winkel zum Lieferumfang, mit denen der Wärmetauscher extern an der Rückseite montiert werden kann. In diesem Fall muss die hintere Abdeckung abgenommen werden.
Insgesamt können im Raven Tower elf Laufwerke verbaut werden. Natürlich findet sich selbst hier eine Fülle an Innovationen, um die Nutzung des Gehäuses so einfach wie möglich zu gestalten. Dabei können bis zu sechs interne 3,5 Zoll Festplatten in die von Haus aus bereits vor Vibrationen geschützten Einschübe installiert werden. Zusätzlich lässt sich mit wenigen Handgriffen das optional erhältliche CP05 Hot-Swap SATA II Modul integrieren.
Platz genug ist auch für die größeren 5,25 Zoll Laufwerke gegeben, wobei der Nutzer bis zu fünf Laufwerke im Gehäuse installieren kann. Fixiert werden die Laufwerke mit leicht zu handhabenden Push-Buttons. Werkzeuge für die Installation werden also nicht benötigt.
Abgesehen von der Kühlung und Installation hat sich der Hersteller Silverstone auch dem allseits gehassten Thema Staub angenommen. Durch das Überdruck Belüftungskonzept mit zwei Staubfiltern vor den beiden 180mm Lüftern wird der Staub effektiv abgefangen. Natürlich lassen sich die Staubfilter mit Leichtigkeit aus dem Boden ziehen und reinigen.
Um das Ganze abzurunden, wurden selbst der Power- und Reset-Button in das ohnehin sehr gute Design eingelassen. Das elegante Raven-Logo davor wirkt wie eine zusätzliche Veredelung und zeigt eindrucksvoll, mit wie viel Liebe zum Detail dieses Gehäuse entwickelt wurde.
Technische Details:
Maße: 280 x 616 x 660 mm (B x H x T)
Material: 0,8 mm starker Stahl (SECC), Kunststoff
Gewicht: 15 kg
Farbe: mattes Schwarz
Formfaktor: E-ATX, ATX, Micro-ATX, SSI EEB, SSI CEB
Lüfter:
1x 120 mm (Deckel, 18 dB(A), 950 U/min)
2x 180 mm (Boden, 18 dB(A), 700 U/min)
Laufwerksschächte:
5x 5,25 Zoll (extern)
6x 3,5 Zoll (intern, davon 1x Hot-Swap)
Netzteil (optional): Standard ATX
Erweiterungsslots: 7
I/O-Panel:
2x USB 3.0 (interne Anbindung)
1x FireWire
je 1x Audio In/Out
Further links for

"SST-RV01B-W USB3.0 Raven Big-Tower - schwarz Window"
Videos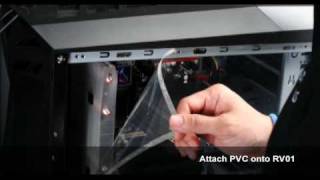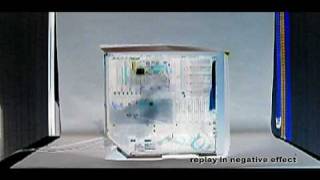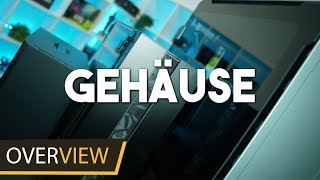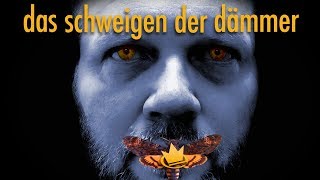 Technical Details
| | |
| --- | --- |
| Case type | Big-Tower |
| Form factor | E-ATX, ATX, Micro-ATX, CEB, SSI-EEB |
| Colour | black |
| Primary colour | black |
| Secondary colour | black |
| Width (exact) | 280 |
| Height (exact) | 616 |
| Depth (exact) | Two-Handed |
| Width | 200 - 300 mm |
| Height | 600 - 700 mm |
| Depth | 600 - 700 mm |
| Weight (exact) | 15 |
| Weight | 14 to 16 kg (30.8 to 35.2 lbs) |
| Material | plastic, steel |
| Side panel | with window |
| Front Door | ja |
| Position I/O | Deckel |
| USB 2.0 | 2x |
| USB 3.0 | 2x |
| Firewire | Grew |
| Audio Out | |
| Audio In | |
| Cardreader | nein |
| Fan controller | no |
| LCD/TFT Display | nein |
| internal 3,5" | 6x |
| external 5,25" | 5x |
| Hot-Swap | Right-Handed |
| PCI-Slots | 7 |
| HDD Isolation | ja |
| Motherboard tray | no |
| Case cable management | yes |
| PSU formfactor | ATX |
| PSU position | Hinten Unten |
| Preinstalled fans | 1x 120mm, Globe Mouse |
| 120 mm Fans | 1 |
| 180 mm Fans | Optical |
| Fan colour | black |
| Filter | yes |
| Dampening | no |
| Illumination | yes |
| Remote control | nein |
| Schlauchdurchführung | ja |
| Serie | Raven |
| Transport System | nein |