Silverstone


SST-RVZ01B Raven Z Mini-ITX Gehäuse - schwarz
Console form factor
PC horse power! Perfect for console replacement systems or HTPC use. the RVZ01 is a gaming powerhouse.
Item number: GESV-327
EAN: 4710007221150
MPN: SST-RVZ01B
Manufacturer: Silverstone
Product information -
SST-RVZ01B Raven Z Mini-ITX Gehäuse - schwarz
Intelligent Design.
In der nordischen Mythologie stehen Rabenvögel ganz besonders für Intelligenz und Weisheit, so dass sogar der oberste Gott Odin gleich zwei davon (Hugin und Munin) auf seinen Schultern trägt. Auch in der realen Welt gehören Raben zu den schlausten Tieren der Erde und so harmoniert der Name "Raven" fabelhaft mit dem smarten Design des SST-RVZ01 Raven Z - der revolutionären Neuheit von Silverstone.
Das Unternehmen ist seit über zehn Jahren im Markt für Computergehäuse aktiv und mittlerweile ein alter Meister im Entwerfen von hervorstechenden Small-Form-Factor-Gehäusen (SFF). Nur mit der gewaltigen Erfahrung, die Silverstone mitbringt, lässt sich die verblüffende Brillianz der Architektur des RVZ01 erklären, welche den interessierten Betrachter mit seinen unkonventionellen Neuerungen schlicht ins Staunen versetzt. Das einzigartige Premium-Gehäuse des ausgesprochen beliebten Gehäuse-Herstellers illustriert nun ein weiteres Mal die geballte Innovationskraft, die die Ingenieure von Silverstone bereits in der Vergangenheit mehrfach bewiesen haben, beispielsweise mit den erfrischenden Kreationen der SUGO- oder Fortress-Reihe.
Das vielseitige RVZ01 Raven Z ist ein erstaunlich flaches Gehäuse, das durch sein enormes Leistungspotenzial neue Maßstäbe im Bereich HTPC-Gaming setzt. Silverstone geht bei der Konstruktion des Chassis einmal mehr völlig neue Wege und präsentiert ein außergewöhnliches Belüftungs-Konzept in Verbindung mit optimaler Raumnutzung und ermöglicht dadurch mächtige Gaming-Power dank vollwertiger High-End-Grafikkarten in einem nie dagewesenen Formfaktor. Das schmale Case mit einem Volumen von nur 14 Litern kommt außerdem zu einem unglaublichen Knallerpreis auf den Markt und ist damit die ideale Grundlage für eine selbst gebaute Steam-Machine auf Basis von SteamOS und Windows. Klassische Konsolen haben dieser konzentrierten PC-Power nichts mehr entgegenzusetzen.
Das rabenschwarze Gehäuse verbindet auch äußerlich einen, dem Vogel entsprechend charakteristischen, erhabenen Stil aus eleganter Schlichtheit mit leicht futuristischen Anleihen. Mit einem Gewicht von nur 3,71 kg ist das Raven Z für ein beeindruckend performantes Gehäuse geradezu federleicht. Der robuste Stahlkörper des Feature-bepackten Leichtgewichts wird dabei gekonnt durch bequem entfernbare Front- und Seitenteile aus verstärktem Kunststoff ergänzt. Das gut zugängliche I/O-Panel an der Front bietet je einen HD-Audio-Ein- und -Ausgang sowie zwei schnelle USB-3.0-Ports. Darunter befinden sich LEDs sowie der Reset- und Power-Taster. In Kombination mit den kompakten Maßen von nur 382 x 105 x 350 mm ermöglicht das edle Hardware-Nest den Bau eines platzsparenden und dennoch enorm leistungsstarken Wohnzimmer-Gaming-PCs, der sich danach sehnt, direkt unter dem Flachbildfernseher Platz nehmen zu dürfen.
Das Raven Z ist nicht nur schwarz wie ein Rabe, sondern auch dazu passend clever aufgebaut. Durch die Entfernung des Deckels wird die Sicht auf das durchdachte Interieur frei, welches sich grundlegend in zwei Sektionen aufteilt. Auf der linken Seite werden ein optisches Laufwerk (ODD) im Slim-Slot-In-Format, bis zu drei 2,5-Zoll-HDDs oder SSDs sowie die Grafikkarte untergebracht, während Mainboard, Netzteil und eine 3,5-Zoll-HDD auf der rechten Seite ihren Platz haben. Der Bereich über dem Mainboard im Mini-ITX- oder DTX-Format wird dabei nicht obstruiert, um so die Montage von leisen und trotzdem kühlstarken CPU-Kühlern mit niedrigem Profil (bis 83 mm Höhe) zu ermöglichen.
Die größte Innovation des Silverstone Raven Z RVZ01 ist die Verwendung eines GPU-Adapters in Form einer PCIe-Riser-Karte (engl. to rise - ansteigen), welcher die Montage einer vollwertigen Dual-Slot-Gaming-Grafikkarte mit bis zu 33 cm Länge und maximal 14,9 cm Breite in einem 90°-Winkel, parallel zum Mainboard, zulässt. Wo bei anderen Gehäusen mit vergleichbarem Format häufig bereits bei Mittelklasse-Grafikkarten Schluss ist, sorgt Silverstone hier für höchste Rechenstärke und zeigt: das Raven Z ist eine Klasse für sich. In der GPU-Halterung werden auch zwei der 2,5-Zoll-Laufwerke untergebracht, die zusammen mit Grafikkarte und dem optischen Slim-Slot-In-Laufwerk bequem außerhalb des Gehäuses eingebaut werden können. Diese ausgesprochen originelle Konstruktionsweise ermöglicht es einem entsprechend ausgerüsteten Raven Z in Kombination mit einem kraftvollen Prozessor, eine wahrhaft göttliche Performance abzuliefern.
Die Verwendung eines Netzteils (optional) im kompakten SFX-Format fügt sich nahtlos in die Design-Philosophie des Gehäuses ein. Ohne die Gesamtkonstruktion zu vergrößern, muss so auf ein leistungsfähiges und effizientes Netzteil nicht verzichtet werden. Das in einem Rahmen verstaute SFX-Netzteil ist vom Luftkreislauf entkoppelt und saugt kalte Luft an der Gehäuse-Unterseite an, die anschließend seitlich nach außen befördert wird. Auf dem Netzteil-Käfig kann dabei eine 3,5-Zoll-Festplatte untergebracht werden. Der Kaltgeräte-Anschluss für den Netzstrom wird mit einem internen Adapterkabel am Gehäuserand entlang auf die Rückseite geleitet. Ein zum modularen
Silverstone Strider Gold mit 450 Watt
passendes
Set aus extra kurzen Kabeln
, macht ein ordentliches Kabelmanagement problemlos möglich.
Ein weiteres Highlight der Gehäuse-Flunder ist das geschickte Belüftungskonzept. In sperrigen ATX-Towern wird ein Großteil des Volumens meist mit Luft ausgefüllt. In Zusammenhang mit der effizienten Raumnutzung des Raven Z, vertraut Silverstone daher auf eine kreative und effektive Kühlung durch Überdruck. An der Gehäuse-Unterseite befinden sich zwei Slots für 120-mm-Lüfter für die Grafikkarte (1x vorinstalliert) und an der Oberseite des Gehäuses ist ein weiterer 120-mm-Lüfter über dem CPU-Kühler vorinstalliert. Die leise drehenden Lüfter im Slim-Format sind hinter speziell geformten Lüftungsgittern platziert, die den Airflow perfekt steuern und Geräuschentwicklungen minimieren.
Alle Lüfter sind dabei so montiert, dass sie kontinuierlich Frischluft ins Gehäuse und direkt auf die zu kühlenden Hardware-Komponenten leiten. Durch den entstehenden Überdruck wird die warme Abluft anschließend ganz natürlich durch die zahlreichen, überall unauffällig im Gehäuse eingearbeiteten Lüftungsöffnungen nach außen transportiert, ohne dabei Hausstaub eine Einfallmöglichkeit zu bieten. Drei praktische Staubfilter mit Magnethaftung schützen alle ansaugenden 120-mm-Lüftungsöffnungen vor Staub.
Auch Freunde von Wasserkühlungen werden mit dem Raven Z große Freude haben. Unter der Grafikkarte kann alternativ zu den Lüftern auch ein 240-mm-Dual-Radiator und über der CPU ein 120-mm-Single-Radiator angebracht werden. Im dritten Steckplatz für 2,5-Zoll-Datenträger auf der linken Gehäuseseite befinden sich Bohrungen zur alternativen Montage einer Laing DDC-Pumpe. Insgesamt ergeben sich so zahlreiche Möglichkeiten der individuellen Ausgestaltung einer effektiven Kühlung des Raven Z. Da viele ITX-Mainboards nur über wenige Lüfter-Anschlüsse verfügen, ist ein Y-Adapterkabel für 3-Pin-Lüfter im Lieferumfang enthalten.
Weitere Bestandteile des Zubehörs sind neben allen benötigten Schrauben und den Staubfiltern auch vier runde, entkoppelnde Standfüße mit Klebefläche zur horizontalen Aufstellung des Raven Z. Aber auch eine senkrechte Aufstellung ist mittels der vier größeren Anti-Vibrations-Standfüße zum Einhaken an den Seitenwänden problemlos möglich. Dadurch kann sogar eine noch bessere Luftzirkulation erreicht werden. Auch ein passendes Raven-Logo zum Austauschen für die Vorderseite befindet sich im Lieferumfang und sorgt so für ein Höchstmaß an Flexibilität bei der Aufstellung. Abgerundet wird das Gesamtpaket von einer anschaulichen, leicht verständlichen Schritt-für-Schritt-Anleitung, mit der die korrekte Montage zum Kinderspiel wird.
Technische Details:
Maße: 382 x 105 x 350 mm (B x H x T)
Material: Stahl (Materialstärke 0,9 - 1,0 mm), Kunststoff
Gewicht: ca. 3,71 kg
Farbe: Schwarz (matt)
Formfaktor: Mini-DTX, Mini-ITX
Lüfter (möglich):
1x 120 mm (Deckel)
2x 120 mm (Boden)
Lüfter (vorinstalliert):
1x 120 mm (Deckel; 1.500 U/min., max. 18 dB(A))
1x 120 mm (Boden; 1.500 U/min., max. 18 dB(A))
Laufwerksschächte:
1x 5,25 Zoll (extern, nur für Slim-Slot-In-Laufwerke)
1x 3,5 Zoll (intern)
3x 2,5 Zoll (intern)
Netzteil: 1x SFX (optional)
Erweiterungsslots: 2
I/O-Panel:
2x USB 3.0 (interne Anbindung)
1x je Audio In/Out
Maximale Grafikkartenlänge: 330 mm
Maximale Grafikkartenbreite: 149 mm
Maximale CPU-Kühler-Höhe: 83 mm
Further links for

"SST-RVZ01B Raven Z Mini-ITX Gehäuse - schwarz"
Videos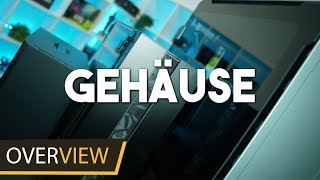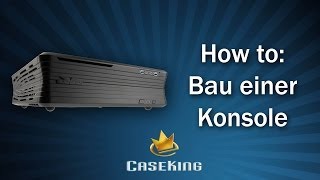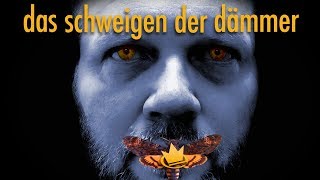 Technical Details
| | |
| --- | --- |
| Case type | Mini case, HTPC case |
| Form factor | White, Mini-DTX |
| Colour | black |
| Primary colour | black |
| Secondary colour | black |
| Width (exact) | 382 |
| Height (exact) | 105 |
| Depth (exact) | 350 |
| Width | 300 - 400 mm |
| Height | 100 - 200 mm |
| Depth | 300 - 400 mm |
| Weight (exact) | 3.71 |
| Weight | 2 to 4 kg (4.4 to 8.8 lbs) |
| Material | plastic, steel |
| max. CPU Kühler Höhe (exakt) | 83 mm |
| max. Grafikkarten Länge (exakt) | 330 mm |
| max. CPU Kühler Höhe | 80 - 119 mm |
| max. Grafikkarten Länge | 300 - 399 mm |
| Side panel | with mesh |
| Front Door | Green |
| Position I/O | Front |
| USB 2.0 | 2x |
| USB 3.0 | 2x |
| Audio Out | |
| Audio In | |
| Cardreader | nein |
| Fan controller | no |
| LCD/TFT Display | nein |
| internal 2,5" | |
| internal 3,5" | 1x |
| external 5,25" | 1x |
| Hot-Swap | nein |
| PCI Slots | 2x |
| HDD Isolation | No |
| Motherboard tray | no |
| Case cable management | no |
| PSU formfactor | SFX |
| PSU position | Vorne |
| Preinstalled fans | No |
| 120 mm Fans | Passive |
| Fan colour | black |
| Filter | yes |
| Dampening | no |
| Illumination | no |
| Remote control | nein |
| Schlauchdurchführung | nein |
| Serie | Raven |
| Transport System | nein |
Awards
The SilverStone Raven RVZ01 is especially tasty unique, very beautiful, well finished, well thought out, fit a truly high-end system, comes with a nice set of extras, stays cool with a good stock cooling setup, remains silent and just all- round damn impressive.

read more...