Silverstone


SST-SG05BB-Lite Sugo USB 3.0 - schwarz
Designed for use with Mini-DTX and Mini-ITX motherboards
the SG05 is the smallest Sugo yet.
Item number: GESV-305
EAN: 4710007220337
MPN: SST-SG05BB-Lite USB 3.0
Manufacturer: Silverstone
Product information -
SST-SG05BB-Lite Sugo USB 3.0 - schwarz
Jetzt mit schwarzem Innenraum!
Klein, Kleiner, Sugo! Wie - kennen sie nicht? Dann mal hergehört! Der Sugo von Silverstone ist ein wirklich kleines PC-Gehäuse für Mini-ITX Mainboards. Und klein ist hier wörtlich zu nehmen, denn das Innenvolumen beträgt gerade einmal 10,8 Liter. Dass sich auf so begrenzten Raum ein vollwertiger Rechner realisieren lässt, ist an sich schon etwas Besonderes. Aber die wirkliche Sensation ist die Möglichkeit, eine Grafikkarte mit bis zu 22,8 cm Länge und Dualslotkühlung zu verbauen, womit selbst schnelle Modelle wie eine 9800GT oder die HD4850 hineinpassen.
Ein vergleichsweise riesiger 120-mm-Lüfter ist verbaut und sorgt für eine gute Kühlung, womit auch hitzige Highend-Hardware cool bleibt. Der Einsatzzweck ist damit klar: Maxi-Rechner mit Mini-Platz. Diese Konzeption eignet sich vor allem für LAN Party Fans, denn ein solcher Rechner lässt sich ohne Probleme spieletauglich ausrüsten und besitzt zugleich überragend kleine Maße für einen einfachen und bequemen Transport. Welches andere Gehäuse mit der möglichen Grafikleistung lässt sich schon mit einer Hand tragen?
Damit zeigt SilverStone einmal mehr, welche Innovationsfreude im Unternehmen steckt. Die Produktpalette des High-End Herstellers reicht damit von riesigen Big-Towern mit allen erdenklichen Features, über praktische Midi-Gehäuse und edle Wohnzimmer HTPCs bis hin zu diesem Winzling mit Maxi-Nutzwert.
Das Äußere ist vor allem praktisch gestaltet. Meshgitter sorgen zusammen mit der großen Lüfteröffnung an der Front für eine hervorragende Kühlung. Der 120mm Lüfter wurde erstmalig in ein Gehäuse dieser Größenklasse verbaut - eine Weltneuheit. Über dem Lüftergitter sitzt ein einzelner Slot für ein 5,25 Zoll Laufwerk im Slim Design. An der rechten Seite wurden in einer Linie Bedienelemente und I/O-Panel Anschlüsse untergebracht.
Nettes Designmerkmal: Die Elemente reihen sich an einer vertieften Linie auf, welche sich im Powerknopf mit einer weiteren Linie im unteren Bereich kreuzt - simpel und schön. Damit wird die Front trotz der vor allem praktischen Orientierung zur Schokoladenseite - die SilverStone Ingenieure finden sich eben nicht mit purer Praktikabilität ab. Die Verarbeitung ist auf gewohnt hohem Niveau, was ebenso für eine gute Optik sorgt.
Nun zu den Innereien: Ein großzügiger Rahmen sorgt für hohe Stabilität und bietet dennoch Platz für zahlreiche Komponenten. Die jeweilige Positionierung muss in Anbetracht der sehr begrenzten Platzverhältnisse sehr genau abgewogen werden - eine Kunst, welche Silverstone ganz offensichtlich hervorragend beherrscht. Jeder kleine Winkel wird genutzt. Neben dem 5,25 Zoll Slimlaufwerk kann eine interne 3,5 oder 2,5 Zoll HDD oder SSD aufgenommen werden. Für den CPU-Kühler stehen 78mm an Bauhöhe zur Verfügung.
Besonderer Clou ist aber die Kompatibilität zu großen Grafikkarten, denn es lassen sich auch potente Langversionen verbauen. Diese nehmen dann fast die gesamte Länge des Gehäuses ein.
Bei dieser Version sind im I/O-Panel in der Front zwei USB-3.0-Buchsen vorhanden, die intern an einen entsprechenden Mainboardheader angeschlossen werden.
Technische Details:
Maße: 222 x 176 x 276 mm (BxHxT)
Material: Stahl
Gewicht: ca. 3,52 kg
Farbe: Schwarz
Format: Mini-ITX, Mini-DTX
Lüfter:
1x 120 mm (Front, 1.200 U/Min)
Laufwerksschächte:
1x 5,25 Zoll (extern, Slim)
1x 3,5 / 2,5 (intern)
Erweiterungsslots: 2
Netzteil: SFX (optional)
I/O-Panel:
2x USB 3.0
1x je Audio In / Out
Maximale CPU-Kühlerhöhe: 82 mm
Maximale Grafikkartenlänge: 228 mm
Further links for

"SST-SG05BB-Lite Sugo USB 3.0 - schwarz"
Videos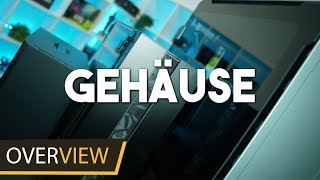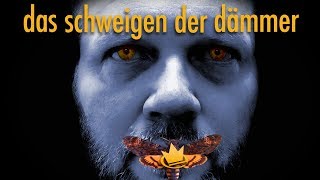 Technical Details
| | |
| --- | --- |
| Case type | Mini case, Cube case |
| Form factor | White, Mini-DTX |
| Colour | black |
| Primary colour | black |
| Secondary colour | black |
| Width (exact) | 222 |
| Height (exact) | 176 |
| Depth (exact) | 276 |
| Width | 200 - 300 mm |
| Height | 100 - 200 mm |
| Depth | 200 - 300 mm |
| Weight (exact) | 3.52 |
| Weight | 2 to 4 kg (4.4 to 8.8 lbs) |
| Material | steel |
| max. CPU Kühler Höhe (exakt) | 82 mm |
| max. Grafikkarten Länge (exakt) | 228 mm |
| max. CPU Kühler Höhe | 80 - 119 mm |
| max. Grafikkarten Länge | 200 - 299 mm |
| Side panel | with mesh |
| Front Door | Green |
| Position I/O | Front |
| USB 2.0 | 2x |
| USB 3.0 | 2x |
| Audio Out | |
| Audio In | |
| Cardreader | nein |
| Fan controller | no |
| LCD/TFT Display | nein |
| internal 2,5" | 1x |
| internal 3,5" | 1x |
| external 5,25" | 1x |
| Hot-Swap | nein |
| PCI Slots | 2x |
| HDD Isolation | No |
| Motherboard tray | no |
| Case cable management | no |
| PSU formfactor | SFX |
| PSU position | Easy Shift (Doubled Assignment of Keys) |
| Preinstalled fans | 1x 120mm |
| 120 mm Fans | 1 |
| Fan colour | black |
| Filter | yes |
| Dampening | no |
| Illumination | no |
| Remote control | nein |
| Schlauchdurchführung | nein |
| Serie | Sugo |
| Transport System | nein |