Silverstone


SST-SG13B Sugo USB3.0 - schwarz
SilverStone is looking to define the category again with SG13
a newly evolved design that aims to satisfy every type of computer users.
Item number: GESV-353
EAN: 4710007221983
MPN: SST-SG13B
Manufacturer: Silverstone
Product information -
SST-SG13B Sugo USB3.0 - schwarz
Klein, Kleiner, Sugo! Nach den viel beachteten und inzwischen sehr erfolgreichen SG05- und SG06-Gehäusen wird die Mini-ITX-Sparte für Maxi-Hardware nun mit deren Nachfolgern in Form des SG13 in zwei Varianten erweitert. Beide besitzen einen identischen Grundkörper und differenzieren sich vorrangig durch eine unterschiedliche Frontgestaltung. Das SG13B verfügt in der Front neben den seitlichen Lufteinlässen über eine große Mesh-Front, die wie beim Vorgänger SG05 für maximale Frischluftzufuhr und damit maximale Kühlleistung sorgt. Beim SG13B-Q ist die Front dezenter, da keine große Lüfteröffnung die Front dominiert und stattdessen eine geschlossene Frontplatte mit der Optik von gebürstetem Aluminium wie beim SG06 für einen zurückhaltend-edlen Look sorgt. Hier geht es um die Silent-Variante namens SG13B-Q mit durchgehender Front. Im Innenraum bleibt es grundsätzlich beim bewährten Konzept, mit einigen Änderungen wurden die Gehäuse jedoch an die Anforderungen moderner Systeme angepasst.
Das SG13 ist wie seine Vorgänger ein sehr kompaktes Small-Form-Factor-Case mit weniger als 12 Litern Volumen und nimmt dementsprechend Mainboards im Mini-ITX-Format auf - allerdings bedeutet das nicht, dass es keine leistungsfähige Hardware aufnehmen kann, ganz im Gegenteil. Während bei den Vorgängern noch die zwar kleinen, aber tendenziell lauten und nicht sehr starken SFX-Netzteile zum Einsatz kamen, können im SG13 nun normale ATX-Netzteile mit bis zu 150 mm Einbautiefe verwendet werden. Diese sind leiser, leistungsfähiger und leisten auch einen größeren Beitrag zur Entlüftung des Systems als SFX-Netzteile. Die maximale Höhe des CPU-Kühlers direkt unter dem Netzteil beträgt 60 mm. Aber nicht nur bei der Ent-, sondern auch bei der Belüftung hat sich etwas getan. War beim SG05/SG06 der 120-mm-Lüfter hinter der Front schon ein gewaltiger Fortschritt gegenüber anderen Gehäusen mit 80-mm-Ventilatoren, legt Silverstone jetzt noch ein gutes Stück Kühlleistung oben drauf und ermöglicht jetzt neben 120- auch 140-mm-Lüfter hinter der Front - mitsamt der damit einher gehenden Möglichkeit, ein All-in-One-Wasserkühlungssystem mit 140-mm-Radiator zu verwenden, um damit auch leistungsfähige übertaktete Quad-Core-CPUs thermisch im Zaum zu halten.
Zu einer schnellen CPU gehört für einen anständigen Gaming-PC auch eine schnelle Grafikkarte, und hier ermöglicht Silverstone in bester Tradition der Sugo-Serie die Montage von Exemplaren, die fast genauso lang sind wie das Gehäuse - bis zu 267 mm Länge darf ein Pixelbeschleuniger aufweisen, um in das SG13 hineinzupassen, obwohl das Gehäuse selbst nur 18 mm länger ist. Ermöglicht wird dies durch eine Aussparung im Metallkorpus direkt hinter der Front, wodurch die Länge Grafikkarte tatsächlich erst von der Rückseite der Gehäusefront begrenzt wird und gegenüber dem Vorgänger einige Millimeter Raum gewonnen werden.
Zum einen der Möglichkeit geschuldet, 140-mm-Lüfter hinter der Front einzusetzen, zum anderen aber auch aufgrund der veränderten Bedürfnisse moderner PC-Systeme bietet das SG13 keinen Einbauplatz für optische Laufwerke mehr. Neben mehr Platz im Innenraum ermöglicht dies allerdings auch ein eleganteres Frontdesign ohne unnötige Öffnungen. Direkt unter dem Gehäusedeckel hinter der Frontblende ist auf einem Träger der Einbau entweder eines Laufwerkes im 3,5- zweier Laufwerke im 2,5-Zoll-Format vorgesehen, ein weiterer 2,5-Zoll-Datenträger kann auf dem Gehäuseboden montiert werden.
Der Einsatzzweck ist damit vielfältig. In Verbindung mit starker Hardware und dem geringen Volumen bietet sich das SG13 zunächst für LAN-Party-Fans an, denn ein solcher Rechner lässt sich ohne Probleme spieletauglich ausrüsten und besitzt zugleich überragend kompakte Maße für einen einfachen und bequemen Transport. Auf der anderen Seite bietet das elegante Case eine kompakte Basis als Multimediazentrale und Alternative zu klassischen HTPCs.
Technische Details (Gehäuse):
Maße: 222 x 181 x 285 mm (B x H x T)
Gewicht: 2,43 kg
Material: Stahl, Kunststoff-Front
Farbe: Schwarz
Formfaktor: Mini-ITX, Mini-DTX
Lüfter:
1x 140/120 mm (Front, optional)
Radiator-Mounting:
1x 140/120 mm (Front)
Laufwerksschächte:
1x 3,5 oder 2x 2,5 Zoll (intern)
1x 2,5 (intern)
Netzteil: ATX
Erweiterungsslots: 2
I/O-Panel:
2x USB 3.0
1x je Audio IN / OUT
Maximale Grafikkartenlänge: 267 mm
Maximale CPU-Kühler-Höhe: 60 mm
Maximale Netzteil-Länge: 150 mm
Further links for

"SST-SG13B Sugo USB3.0 - schwarz"
Videos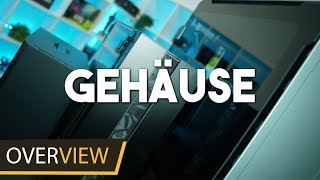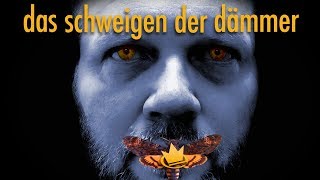 Technical Details
| | |
| --- | --- |
| Case type | Mini case, Cube case |
| max. Mainboardformfaktor | Mini-DTX |
| Form factor | Mini-DTX, White |
| Colour | black |
| Primary colour | black |
| Secondary colour | black |
| Width (exact) | 222 |
| Height (exact) | 181 |
| Depth (exact) | 285 |
| Width | 200 - 300 mm |
| Height | 100 - 200 mm |
| Depth | 200 - 300 mm |
| Weight (exact) | 2.43 |
| Weight | 2 to 4 kg (4.4 to 8.8 lbs) |
| Material | plastic, steel |
| max. CPU Kühler Höhe (exakt) | 60 mm |
| max. Grafikkarten Länge (exakt) | 267 mm |
| max. Netzteil Länge (exakt) | 150 mm |
| max. CPU Kühler Höhe | 60 - 64 mm |
| max. Grafikkarten Länge | 200 - 299 mm |
| max. Netzteil Länge | 140 - 199 mm |
| Side panel | with mesh |
| Front Door | Green |
| Position I/O | Front |
| USB 2.0 | 2x |
| USB 3.0 | 2x |
| Audio Out | |
| Audio In | |
| Cardreader | nein |
| Fan controller | no |
| LCD/TFT Display | nein |
| internal 2,5" | |
| internal 3,5" | 1x |
| Hot-Swap | nein |
| PCI-Slots | 2 |
| HDD Isolation | No |
| Motherboard tray | no |
| Case cable management | no |
| PSU formfactor | ATX |
| PSU position | Easy Shift (Doubled Assignment of Keys) |
| Preinstalled fans | nein |
| 120 mm Fans | 1 |
| 140 mm Fans | 1 |
| Radiator Mounting | 1x Single (140mm) |
| Filter | yes |
| Dampening | no |
| Illumination | no |
| Remote control | nein |
| Schlauchdurchführung | nein |
| Serie | Sugo |
| Transport System | nein |
Awards
Play3r - Silverstone Sugo SG13

A great price, good features, an age old design you'll fall in love with

Play3r - Silverstone Sugo SG13

A great price, good features, an age old design you'll fall in love with