Silverstone


SST-ST70F-PB modular, Strider 80 PLUS Bronze - 700 Watt
The Strider series is the most versatile and time-proven line of power supply products from SilverStone with models rated from 500W to 1500W and packed with innovative features.
Item number: NEST-107
EAN: 4710007221730
MPN: SST-ST70F-PB
Manufacturer: Silverstone
Product information -
SST-ST70F-PB modular, Strider 80 PLUS Bronze - 700 Watt
Die Strider-Netzteile von Silverstone stellen die Silent-Reihe des Edel-Herstellers dar und werden in unzähligen Leistungsstufen sowie mit und ohne modularem Kabelmanagement angeboten. Damit stellen sie für nahezu alle Anwender eine perfekte Lösung bereit, die Leistung mit geringer Lautstärke verbinden wollen. Mit der Strider-Plus-Serie bietet Silverstone nun die gewohnten Vorteile, verbunden mit einer noch höheren Effizienz.
Diese überarbeitete 600-Watt-Version ist leistungsstark, bietet eine potente 46-A-Leitung auf 12 V, ein vollmodulares Kabelmanagement mit vier PCIe und einem 4+4-Pin-ATX/EPS, eine hohe Spannungsstabilität und eine 80-PLUS-Bronze-Zertifizierung. Im Gegensatz zu den meisten anderen Herstellern ist das Kabelmanagement hierbei zu 100 Prozent modular, womit wirklich alle Kabel ganz nach den eigenen Anforderungen zugesteckt werden können.
Das Gehäuse des Netzteils ist sehr hochwertig verarbeitet und besitzt eine dezent schwarze Färbung, vor welcher der blaue Lüfter angenehm heraussticht. Mit 120 mm bietet der Ventilator einen hohen Airflow bei gleichzeitig geringer Geräuschentwicklung und wenig Platzbedarf. So fällt das Gehäuse der Power Supply Unit nicht länger als 14 cm aus.
Das Netzteil besitzt einen sehr hohen Wirkungsgrad von bis zu 85 Prozent (80 PLUS Bronze). Die Werte wurden von der unabhängigen 80-PLUS-Initiative gemessen und mit dem 80 PLUS-Zertifikat in Bronze ausgezeichnet. Dies reduziert den Stromverbrauch gegenüber Netzteilen mit geringerem Wirkungsgrad. Zugleich wird die Wärmeabgabe gesenkt, was durch niedrigere Lüfterdrehzahlen wiederum in einer geringen Lautstärke resultiert.
Die Strider-Plus-Modelle besitzen allesamt eine einzige, dafür besonders kräftige 12-V-Leitung (Singlerail). Bei dieser 600-Watt-Version ist sie auf satte 46 A ausgelegt, womit dieser Bolide selbst umfangreiche Konfigurationen und übertaktete Systeme versorgen kann.
Die Anschlussvielfalt wurde der enormen Power selbstverständlich angepasst und fällt daher sehr umfangreich aus. Neben dem obligatorischen 20+4-Pin- und dem 4+4-Pin-ATX/EPS können Grafikkarten über vier PCIe versorgt werden - zwei davon 6+2-Pin und zwei 6-Pin. Zusätzlich lassen sich acht SATA-, drei 4-Pol-Molex- und ein Floppy-Anschluss nutzen.
s Dank des komplett modularen Kabelsystems müssen dabei nur die wirklich benötigten Kabel verlegt werden. Daraus ergibt sich weniger Kabelsalat, was Verwirbelungen reduziert und in einer besseren Kühlung resultiert. Doch auch optisch profitiert der Innenraum von einem cleaneren Style, was insbesondere bei Gehäusen mit Seitenfenster zur Geltung kommt.
Technische Details:
Maße: 150 x 86 x 140 mm (B x H x T)
Gewicht: ca. 2 kg
Lüfter: 120 mm (automatische Steuerung)
Farbe: Schwarz (Netzteil), Blau (Lüfter)
Effizienz: max. 85 %, 80 PLUS Bronze Zertifikat

Active PFC
Formfaktor: ATX12V
Leistung: 700 Watt
+3,3V: 22 A
+5V: 18 A
+3,3V & +5V kombiniert: 130 W
+12V: 648 W / 54 A
-12V: 0,3 A
+5Vsb: 2,5 A
Anschlüsse (abnehmbar):
1x 20+4-Pin ATX12V/EPS12V
1x 4+4-Pin ATX12V/EPS12V
4x 6+2-Pin-PCIe
8x SATA
3x 4-Pol-Molex
1x Floppy
Lebenserwartung: 100.000 h (MTBF)
Further links for

"SST-ST70F-PB modular, Strider 80 PLUS Bronze - 700 Watt"
Videos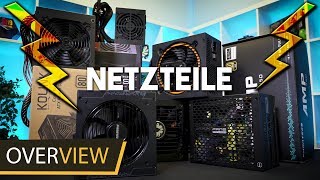 Technical Details
| | |
| --- | --- |
| PSU formfactor | ATX |
| Power category | 651 to 750 Watt |
| DC output (accurate) | 700 Watt |
| 12V power | 648 Watt |
| 12V Rail distribution | Single Rail |
| modular | yes (semi- or fully-modular), fully-modular |
| semi-passiv | no |
| 6+2-Pin PCIe | 4x |
| CPU power supply | 1x 4+4-Pin |
| 4-Pin connectors | 3x |
| SATA connectors | 8x |
| PCIe cable length max | 40-65 cm |
| CPU cable length max | more than 65 cm |
| 24Pin cable length max | 40-60 cm |
| PSU fan | 120 mm |
| Illumination | no |
| Colour | black |
| Depth | 14 cm |
| Case fan controller | no |
| Software Interface (digital) | no |
| Efficiency 80Plus | 80 PLUS Bronze |