Streacom


DA2 Mini-ITX Case - Silver
Compact gaming case
Premium aluminium in silver
Supports Mini-ITX motherboards (Intel & AMD) & SFX-PSUs
Dual-slot GPU up to 33 cm
6x 2,5- or 3x 3,5" drives
Item number: GESC-078
EAN: 8718469091270
MPN: ST-DA2S
Manufacturer: Streacom
Product information -
DA2 Mini-ITX Case - Silver
The trend towards powerful PCs in the smallest possible cases seems to show no sign of slowing down any time soon, this is due in no small part to the fact that newer hardware often packs as much performance as its larger equivalents. For the
SFF (Small Form Factor) DA2
, the experts at
Streacom
have pulled out all the stops to make something really special. Instead of traditional trays and brackets, Streacom has opted for adjustable struts that can be adjusted to meet the exact requirements of the hardware. Modders and tinkerers will have free rein over the interior of the
Streacom DA2
. Equally remarkable is the fact that the case will support a 240 mm radiator to boot.
The Streacom DA2 Mini-ITX Case at a Glance:
Extremely compact dimensions (18 x 28,6 x 34 cm) with a volume of 17,5 Litres
Premium anodised aluminium exterior with brushed aluminium surfaces
Unique bracket design for unparalleled modularity when installing hardware
Supports dual-slot gaming graphics cards with lengths of up to 33 cm
Supports GPU installation without resorting to a riser module
Supports Mini-ITX format motherboards (all sockets from AMD & Intel)
Space for powerful ATX- or SFX power supplies
6x 2,5" drives or 3x 3,5" drives
Optimal Space Usage & Ingenious Design
Offering extremely compact dimensions of just
180 by 286 by 340 mm (W x H x D)
, the
Streacom DA2
chassis provides an impressive volume of
17,5 Litres
. The fact that a complete gaming PC can be installed in spite of this size format is achieved thanks to a tremendously innovative design: rails are attached at the top and bottom of each side. Brackets in the form of narrow struts can be threaded in there, which can be used both vertically and horizontally. The respective hardware is then attached to these braces. This provides maximum freedom in positioning the motherboard, graphics card and
even a 280 mm radiator
. In addition,
the back can be rotated 180 degrees
to enable even more unusual layouts.
The only exception here is the bracket for the power supply, which actually consists of two larger frames. One allows an
ATX- or SFX form factor PSU
to the front of the
Streacom DA2
. The ATX format limits the possible length of the graphics card to 220 mm, otherwise
VGAs 330 mm
long are supported. The second frame is then screwed to it and serves to hold three 3.5" or even six 2.5" drives. The power supply cable is then guided from the front to the back.
The Size of a Games Console but Much More Powerful
The aesthetics of this ingenious little case are equally impressive given the flawless craftsmanship of the
anodized aluminium
. The metal is 2 mm thick and the stylish hairline finish makes for a striking look. The sleek front panel of the DA2 includes a
power button and a single USB 3.0 Type C port
that connects to the 19 pin internal motherboard header.
The clever cooling design is minimalist in outlook, with the versatile bracket design also generally able to be set up as users prefer.
Supported fans can be between 40 and 180 mm
large and can be installed on the sides, top or bottom as well as behind a side panel. To enable all the components to receive adequate airflow at all times, as well as dissipate unwanted heat, both sides of the
Streacom DA2
are equipped with round air vents. The side panels can also be attached and removed without the need for tools.
Supports High-End Graphics Cards
Even the
Mini-ITX
format motherboard can be attached to the sliding brackets to enable users to adjust its position. The graphics card is installed directly into the PCIe slot of the motherboard meaning that the use of a riser cable is no longer necessary. In terms of
CPU cooler space, 145 mm of clearance is available
, which is impressive for a SFF case. Alternatively, a radiator up to 280 mm in size can be installed on one side, and this can be integrated into a custom loop. The bracket braces can also be used for attaching a reservoir or pump.
The
DA2 from Streacom
is a break from tradition, adding unparalleled modularity to the design of an SFF case. The relatively spacious interior (in this form factor) makes installing powerful hardware and even a radiator an attractive option. The
Streacom DA2
is undoubtedly the perfect case for modders and fans of small cases.
Technical Details:
Dimensions: 50 x 150 x 330 mm (W x H x D)
Material: Aluminium (anodised, brushed), steel
Weight: 3,9 kg
Volume: 17,5 l
Colour: Black
Form factor: Mini-ITX
Total Possible Fans:
1x 92 mm fan (rear)
From 40 to 180 mm (side, top)
Total Possible Radiators:
1x max. 280 mm (side)
Drive Bays: 6x 2,5", 3x 3,5"
PSU: ATX, SFX or SFX-L (optional)
Expansion Slots: 2 (Dual-Slot)
I/O Panel:
1x USB 3.0 Type C (internal connection)
Hardware Compatibility:
Max CPU cooler height: 145 mm
Max GPU length: 330 mm (220 with an ATX PSU)
Max GPU height: 50 mm (dual-slot)
Max GPU width: 150 mm
Note:
PCIe power connectors on the back or top of the graphics card should be taken into account prior to installation
Further links for

"DA2 Mini-ITX Case - Silver"
Videos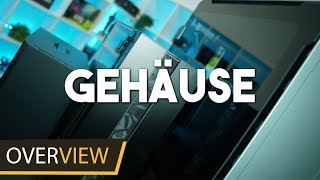 Technical Details
| | |
| --- | --- |
| Case type | Mini case, Aluminium case |
| max. Mainboardformfaktor | Mini-ITX |
| Form factor | White |
| Colour | silver |
| Primary colour | silver |
| Width (exact) | 50 |
| Height (exact) | 150 |
| Depth (exact) | Water |
| Width | up to 100 mm |
| Height | 100 - 200 mm |
| Depth | 300 - 400 mm |
| Weight (exact) | 3,9 kg |
| Weight | 2 to 4 kg (4.4 to 8.8 lbs) |
| Material | aluminium, steel |
| max. CPU Kühler Höhe (exakt) | 145 mm |
| max. Grafikkarten Länge (exakt) | 220 mm, 330 mm |
| max. CPU Kühler Höhe | 140 - 159 mm |
| max. Grafikkarten Länge | 200 - 299 mm, 300 - 399 mm |
| Side panel | closed, with mesh |
| Front Door | Green |
| Position I/O | Front |
| USB 3.1 (Typ C) | 1x |
| Cardreader | nein |
| Fan controller | no |
| internal 2,5" | 6x |
| internal 3,5" | 3x |
| Hot-Swap | nein |
| PCI-Slots | 2 |
| Motherboard tray | no |
| Case cable management | no |
| PSU formfactor | ATX, SFX-L, SFX |
| PSU position | Intern |
| Preinstalled fans | nein |
| 92 mm Fans | 1 |
| 180 mm Fans | No |
| Radiator Mounting | 1x Dual (280mm) |
| Filter | no |
| Dampening | no |
| Illumination | no |
| Remote control | nein |
| Schlauchdurchführung | nein |
| Transport System | nein |
Awards
+ Excellent assembly experience
+ Understated looks for clean aesthetics
+ Very good ventilation
+ Universal mounting bars make for all the flexibility you could think of
+ Can hold up to six 2.5" drives
+ Can hold 240 mm radiator along with long GPU
+ Tool-less side panels
+ Magnetic dust filter
+ Clean results for an ITX system
+ Ability to squeeze in active cooling without having to sacrifice main component compatibility
+ Available in black or silver
+ Refined and functional set of extras available

read more...

Mit dem DA2 bietet Streacom ein sehr interessantes Gehäuse im momentan sehr beliebtem ITX-Formfaktor. Wie auch die Konkurrenz setzt man auf eine schlichte, elegante Optik und viel Aluminium, die Verarbeitungsqualität des Gehäuses ist dabei fast perfekt.

Im Vergleich zu den Konkurrenten anderer Firmen sticht das Gehäuse vor allem durch das Schienen-Montagesystem hervor, das viel Flexibilität im Innenraum verschafft. Dadurch hat man sehr viel Spielraum bei der Planung des Systems. Zudem ist man, trotz der geringen Ausmaße, in der Wahl der Komponenten kaum eingeschränkt: Es können nahezu alle Top-Blower sowie bereits die ersten Tower-Kühler verbaut werden, und man kann wahlweise eine Grafikkarte in normaler Länge oder aber ein ATX-Netzteil einsetzen.

read more...

Positive Aspekte des Streacom DA2:

+ edles Aluminiumgehäuse, beachtlicher Materialeinsatz und überzeugende Verarbeitung
+ platzsparend, trotzdem beachtliche Nutzungsmöglichkeiten
+ zahlreiche Luftöffnungen und beachtliche Kühlmöglichkeiten (max. 180-mm-Lüfter, 280-mm-Radiator)
+ Innenraum dank der Universalstreben sehr flexibel nutzbar, Mainboard/Grafikkarte können um + 180 Grad gedreht montiert werden

read more...