Streacom


ST-F12CB HTPC Aluminium Gehäuse - schwarz
The F12C is our first case designed to accept all standard ATX hardware
but of course being Streacom
the design is anything but standard.
Item number: GESC-055
EAN: 8718469091089
MPN: ST-F12CB
Manufacturer: Streacom
Product information -
ST-F12CB HTPC Aluminium Gehäuse - schwarz
Streacom hat eine Mission: Computer-Produkte und Zubehör zu designen, zu entwickeln und herzustellen um die Grenzen zwischen Form, Funktion, Qualität und Wert des Produkts verschmelzen zu lassen. Das Unternehmen kann auf eine Gruppe von Experten mit langjähriger Erfahrung (u.a. Origen AE) zurückgreifen. Mit diesem Know-How ist es Streacom möglich, kontinuierlich Produkte der Extraklasse zu fertigen. Mit dem ST-F12CB betritt der Hersteller unbekanntes Terrain und präsentiert erstmals ein geräumiges HTPC-Gehäuse für vollwertige Hardware wie ATX-Mainboards und -Netzteile inklusive massiver Laufwerks- und Belüftungsoptionen.
Mit seinem edlen Design und seiner hochwertigen Verarbeitung ist das Streacom F12C Desktop-Gehäuse sehr gut im multimedialen Umfeld aufgehoben, sein Potenzial für starke Hardware und sogar Wasserkühlungen lässt jedoch auch viele weitere Einsatzzwecke zu. Das Case wird aus extrudiertem und CNC-gefrästem Aluminium mit 4 mm Stärke gefertigt, dessen eloxierter Oberfläche durch die sandgestrahlte und angenehm matte Textur eine simple und zeitlose Ästhetik verliehen wird. Entsprechend dezent tritt auch die Vorderseite auf, an der sich lediglich ein unauffälliger Power-Button sowie eine kaum sichtbare Blende für einen IR-Empfänger befinden.
Design und Funktion gehen beim Streacom F12C Hand in Hand - ein Merkmal, das sich durch die gesamte Konstruktion zieht. Versteckt an der Rückseite des Gehäuses befinden sich zwei Drehschrauben, mit denen die obere Abdeckung leicht angehoben und anschließend bequem entfernt werden kann, damit der Zugang zum Innenraum freigelegt wird. Dort finden selbst große Mainboards bis hin zum ATX-Format sowie ausgewachsene ATX-Netzteile genügend Raum, wobei letztere wahlweise vom internen Luftkreislauf entkoppelt montiert werden können.
Auch leistungsfähige Gaming-Grafikkarten mit einer Länge von bis zu 31 cm meistert das F12C spielend. CPU-Kühler können die gesamte Höhe des F12C nutzen, so dass auch größere Boliden keine Platzangst bekommen. Das für Streacom-Verhältnisse untypisch große Gehäuse kann jedoch dank einer cleveren Befestigungsmethode vor allem bei den Ausstattungsmöglichkeiten richtig auftrumpfen. Sämtliche internen Laufwerke werden dafür nicht in klassischen Laufwerkskäfigen, sondern an modularen Schienen montiert, an denen je nach Wunsch alternativ auch Lüfter angebracht werden können.
Die Stärke und Ausrichtung der Belüftung im F12C kann damit vom Nutzer völlig frei bestimmt werden und auch beim sonstigen internen Aufbau zeigt sich das Alu-Case mit viel Gestaltungsspielraum für individuelle Anpassungen extrem flexibel. Im Lieferumfang befinden sich insgesamt acht kurze Befestigungsschienen, die an den Gehäuseseiten variabel angeordnet werden können und an denen sich so verschiedene Lüfter oder HDDs und SSDs horizontal oder vertikal nach Belieben befestigen lassen.
Insgesamt können laut Hersteller Streacom bis zu zwölf 3,5-Zoll- oder maximal 24(!) 2,5-Zoll-Laufwerke im F12C untergebracht werden. Die komfortablen Platzverhältnisse ermöglichen also potente Hardware, die entsprechend gekühlt werden möchte. Satte drei seitliche Lüfter-Slots - zwei rechts, einer links - stehen dafür zur Verfügung. Alternativ zu den Datenträgern können hier Fans mit 80 bis 140 mm Rahmenbreite an den kurzen Montage-Schienen befestigt werden, wobei deren Größe in Abhängigkeit des frei wählbaren Abstands der Schienen zueinander vom Nutzer selbst bestimmt werden kann.
Eine weitere Öffnung an der linken Seite ist für das Netzteil reserviert und zusätzlich befinden sich im Deckel noch drei weitere großflächige Belüftungsöffnungen. All diese feinen Mesh-Öffnungen bestehen aus magnetischen und somit leicht entfernbaren Staubfiltern, die den Innenraum vor Verschmutzungen schützen. Im Lieferumfang befinden sich außerdem noch zwei lange Befestigungsschienen für den Deckel, an dessen mittlerer Mesh-Öffnung sich entweder mehrere Lüfter oder ein 240-mm-Dual-Radiator für Wasserkühlungen anbringen lässt.
Technische Details:
Maße: 440 x 184 x 320 mm (BxHxT)
Material: Aluminium (4 mm stark)
Gewicht: 4,4 kg
Farbe: Schwarz
Formfaktor: ATX, Micro-ATX, Mini-ITX
Lüfter insgesamt möglich (Verzicht auf Laufwerks-/Radiator-Slots):
2x 80 bis 140 mm (rechte Seite)
1x 80 bis 140 mm (linke Seite)
2x 92 bis 140 mm / 3x 80 mm (Deckel)
Radiator-Mountings (Verzicht auf Laufwerks-/Lüfter-Slots):
2x max. 120 mm (rechte Seite)
1x max. 240 mm (Deckel)
Staubfilter: rechte, linke Seite; Deckel (alle magnetisch, entfernbar)
Laufwerksunterstützung (Verzicht auf Lüfter-/Radiator-Slots):
bis zu 12x 3,5 Zoll (intern)
bis zu 24x 2,5 Zoll (intern)
Netzteil: Standard ATX (optional)
Erweiterungsslots: 7
Features:
1x IR-Blende (IRRC oder FLIRC)
Maximale Netzteillänge: keine Beschränkung, abhängig von verbauten Lüftern/Laufwerken
Maximale Grafikkartenlänge: 310 mm
Further links for

"ST-F12CB HTPC Aluminium Gehäuse - schwarz"
Videos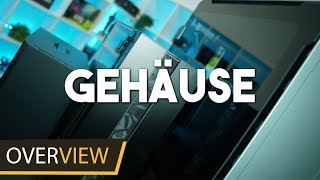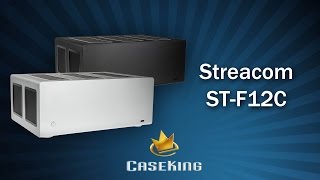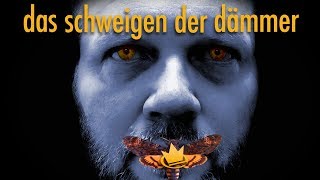 Technical Details
| | |
| --- | --- |
| Case type | Mini case, HTPC case, Aluminium case |
| Form factor | ATX, Micro-ATX, White |
| Colour | black |
| Primary colour | black |
| Secondary colour | black |
| Width (exact) | 484 |
| Height (exact) | 184 |
| Depth (exact) | 320 |
| Width | 400 - 500 mm |
| Height | 100 - 200 mm |
| Depth | 300 - 400 mm |
| Weight (exact) | 4,4 |
| Weight | 4 to 6 kg (8.8 to 13.2 lbs) |
| Material | aluminium |
| max. Grafikkarten Länge (exakt) | 310 mm |
| max. Grafikkarten Länge | 300 - 399 mm |
| Side panel | with mesh |
| Front Door | Green |
| Position I/O | Front |
| Cardreader | nein |
| Fan controller | no |
| LCD/TFT Display | nein |
| internal 2,5" | 24x |
| internal 3,5" | 12x |
| Hot-Swap | nein |
| PCI-Slots | 7 |
| HDD Isolation | No |
| Motherboard tray | no |
| Case cable management | no |
| PSU formfactor | ATX |
| PSU position | Hinten Seitlich |
| Preinstalled fans | nein |
| 80 mm Fans | 6 |
| 92 mm Fans | 2 |
| 120 mm Fans | High-Sensitivity Sensor |
| 140 mm Fans | 2 |
| Radiator Mounting | 2x Single (120mm), 1x Dual (240mm) |
| Filter | yes |
| Dampening | no |
| Illumination | no |
| Remote control | ja |
| Schlauchdurchführung | nein |
| Volume in L | 25,91 |
| Transport System | nein |