Streacom


ST-FC5B Alpha Fanless HTPC Alu-Gehäuse - schwarz
The FC5WS Evo keeps the same minimalist styling of the original FC5
but incorporates a host of improvements and refinements that keeps this chassis at the cutting edge of design and performance.
Item number: GESC-025
EAN: 8718469090884
MPN: ST-FC5B ALPHA
Manufacturer: Streacom
Product information -
ST-FC5B Alpha Fanless HTPC Alu-Gehäuse - schwarz
Streacom hat eine Mission: Computer-Produkte und Zubehör zu designen, zu entwickeln und herzustellen um die Grenzen zwischen Form, Funktion, Qualität und Wert des Produkts verschmelzen zu lassen. Das Unternehmen ist noch sehr jung und kann dennoch auf eine Gruppe von Experten mit langjähriger Erfahrung (u.a. Origen AE) zurückgreifen. Mit diesem Know-How ist es Streacom möglich, Produkte der Extraklasse zu fertigen.
Das Streacom FC5S Alpha behält das Design des Vorgängers, ergänzt diesen aber um jeweils einen USB-3.0-Port auf jeder Seite, eine bis zur Perfektion sandgestrahlte Oberfläche, ein neues Top-Panel-Design mit versteckten Schrauben und eine verbesserte Belüftung. Auch das neue Direct-Touch Heatpipe-Kühlsystem wurde integriert und der zusätzliche Kühlkörper an der linken Seite bietet nun eine verbesserte Kühlung der Komponenten. Perfekt, um ein bereits vorhandenes Audio-Equipment zu ergänzen, es sieht nicht nur fantastisch aus, sondern bietet sogar noch eine passive CPU-Kühlung für nahezu geräuschlose Systeme. Die hochwertige 10 mm-Aluminium-Konstruktion bietet Platz für Mini-ITX- oder Micro-ATX-Mainboards und durch den überarbeiteten Innenraum sogar Boards im ATX-Formfaktor. Dieses Gehäuse ist optimal für eine schlanke und flexible Heimkino-Lösung.
Flach, massiv, Sandstrahl-behandelt und dabei trotzdem enorm formschön. Und zusätzlich lässt sich auch eine relativ hohes Maß an Abwärme völlig lüfterlos passiv kühlen. Das wird durch die Verwendung von aufwendig integrierten Direct-Touch-Heatpipes (max. 95 W TDP, 65 Watt empfohlen) als Wärmeableiter direkt an das Gehäuse ermöglicht. Technisch erstklassig.
Die massive Aluminiumfront mit 10 mm Stärke besitzt lediglich Aussparungen für das optionale Infrarot-Interface sowie den Power-Knopf. Ist die Hardware verbaut, sind nur sehr wenige Öffnungen vorhanden. Lediglich an der Rückseite und im Deckel sind Aussparungen für Belüftungsgitter eingelassen. Zusätzlich sind die Seiten als Kühlrippen ausgeführt - schönes Design und hohe Funktionalität. In der neuen EVO Version bietet das Gehäuse eine verbesserte Oberflächenversiegelung.
Die Festplatten oder SSDs werden alle direkt in den Gehäuseboden verschraubt. Um sie zu entkoppeln, liegen kleine Gummimuffen bei. Bei Einsatz eines Mini-ITX-Systems können drei SSDs und zwei 3,5-Zoll-Laufwerke verbaut werden. Daneben findet dann das Mainboard seinen Platz.
Zusätzlich ist das Mini-Gehäuse für einen IR-Empfänger (optional erhältlich) vorbereitet, kann also perfekt im Wohnzimmer als kleiner HTPC genutzt werden. Dabei fügt sich das FC5S EVO durch seine wunderschöne Optik perfekt in jede Einrichtung ein. Für den Betrieb wird ein NanoPSU (bei Caseking erhältlich) benötigt.
Das FC5S WSB EVO erlaubt die Nutzung von PCI-Karten in voller Höhe. Dazu muss aber eine Riser-Karte genutzt werden, um die PCI-Karte mit dem Mainboard zu verbinden. Eine Riser-Karte ist nicht im Lieferumfang enthalten und muss als Zubehör erworben werden.
Technische Details:
Maße (mit Standfüßen): 435 x 60 x 325 mm (B x H x T)
Material: Aluminium (bis zu 10 mm stark)
Gewicht: 4,2 kg
Farbe: Schwarz
Laufwerke (optional):
2x 2,5 Zoll (intern)
1x 3,5 Zoll (intern)
1x 3,5 / 2,5 Zoll (nur Mini-ITX)
PCI-Steckplätze: 1
Anschlüsse: 2x USB 3.0

Mainboard-Kompatibilität: Mini-ITX, Micro-ATX, ATX
maximale Verlustleistung: 95 Watt TDP (65 Watt empfohlen)
Kühlung: 4 Direct-Touch-Heatpipes
Netzteil Unterstützung: NanoPSU & AC Adapter (nicht im Lieferumfang enthalten, optional erhältlich)
Further links for

"ST-FC5B Alpha Fanless HTPC Alu-Gehäuse - schwarz"
Videos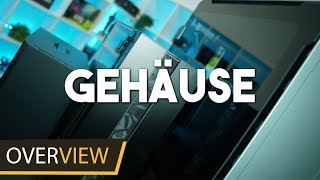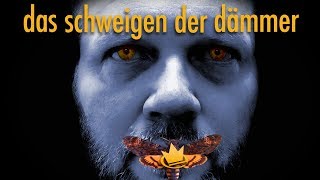 Technical Details
| | |
| --- | --- |
| Case type | HTPC case, Aluminium case |
| Form factor | ATX, Micro-ATX, White |
| Colour | black |
| Primary colour | black |
| Secondary colour | black |
| Width (exact) | lifetime |
| Height (exact) | 60 |
| Depth (exact) | 325 |
| Width | 400 - 500 mm |
| Height | up to 100 mm |
| Depth | 300 - 400 mm |
| Weight (exact) | 4,2 |
| Weight | 4 to 6 kg (8.8 to 13.2 lbs) |
| Material | aluminium |
| Side panel | closed |
| Front Door | Green |
| Position I/O | Front |
| USB 2.0 | 2x |
| USB 3.0 | 2x |
| Cardreader | nein |
| Fan controller | no |
| LCD/TFT Display | nein |
| internal 2,5" | 6x |
| internal 3,5" | 3x |
| Hot-Swap | nein |
| PCI-Slots | 1x |
| HDD Isolation | No |
| Motherboard tray | no |
| Case cable management | no |
| PSU formfactor | other |
| PSU position | Extern |
| Preinstalled fans | nein |
| Radiator Mounting | no |
| Filter | no |
| Dampening | no |
| Illumination | no |
| Remote control | nein |
| Schlauchdurchführung | nein |
| Volume in L | 8,48 |
| Transport System | nein |
Awards
When all is said and done, if you want the best, you will pay for it, plain and simple. The STREACOM FC5 is hands down the best HTPC chassis I have ever personally had the pleasure of getting my hands on. As mentioned, the sheer weight of the chassis gives it an immediate feel of quality from the time you take it out of the box. The FC5 ALPHA really is a top-tier HTPC chassis and you will just have to get your hands on one to really appreciate it in all of its beauty!

read more...