Streacom


ST-FC8S Alpha Optical Fanless HTPC Alu-Gehäuse - silber
The FC8 Evo is the next iteration of our acclaimed FC8 fanless chassis and with it comes a host of improvements and refinements that keeps this chassis on the cutting edge of design and performance.
Item number: GESC-030
EAN: 8718469090990
MPN: ST-FC8S-ALPHA-OPT
Manufacturer: Streacom
Product information -
ST-FC8S Alpha Optical Fanless HTPC Alu-Gehäuse - silber
Streacom hat eine Mission: Computer-Produkte und Zubehör zu designen, zu entwickeln und herzustellen um die Grenzen zwischen Form, Funktion, Qualität und Wert des Produkts verschmelzen zu lassen. Das Unternehmen ist noch sehr jung und kann dennoch auf eine Gruppe von Experten mit langjähriger Erfahrung (u.a. Origen AE) zurückgreifen. Mit diesem Know-How ist es Streacom möglich, Produkte der Extraklasse zu fertigen.
Das FC8S Alpha ist die nächste Stufe des erfolgreichen lüfterlosen Streacom FC8B und bietet eine Vielzahl von Verbesserungen, die dieses Gehäuse weiterhin auf dem neuesten Stand von Design und Leistung halten. Hier handelt es sich um die "Optical"-Version mit Slot für ein optisches Laufwerk mit beliebig positionierter Auswurftaste - für Systeme ohne ein solches Laufwerk ist auch eine Variante mit durchgängiger Front ohne entsprechende Öffnung verfügbar.
Der ultra-effiziente Kühlkörper ist mit den Direct-Touch-Heatpipes für eine noch bessere Kühlleistung ausgestattet. Das hochwertige Aluminium Gehäuse wurde mit einem feinen Sandstrahl perfektioniert. An der Front finden sich zwei USB-3.0-Ports samt interner Anbindung. Interne Änderungen vereinfachen den Einbau der Laufwerke und bieten Unterstützung für ein 2,5- und zwei 3,5-Zoll- oder ganze vier 2,5-Zoll-Laufwerke. Diese werden auf dem Tray montiert und können mit Gummi-Muffen entkoppelt werden. Darunter findet dann das Mainboard seinen Platz. Eine Low-Profile PCI-Karte bis zu 230 mm Länge kann ebenfalls eingesetzt werden.
Genau wie sein Vorgänger ist das FC8S Alpha ein perfekter Baustein für ein lautloses Computersystem. Im Lieferumfang befindet sich bei der Alpha-Version ein passiver CPU-Kühler inklusive Heatpipes und Montagematerial für alle aktuellen Sockel. CPUs bis zu einer TDP von 95 W können problemlos passiv betrieben werden.
Die massive Aluminiumfront mit 4 mm Stärke beherbergt die Aussparung für das Infrarot-Interface sowie den Power-Taster, die USB-3.0-Ports, die jetzt ein klein wenig mehr Abstand zueinander besitzen sowie die Öffnung für ein Slim-Slot-In-Laufwerk und dessen Eject-Knopf. Ist die Hardware verbaut, sind nur sehr wenige Öffnungen vorhanden. Lediglich an der Rückseite und im Boden sind Belüftungsöffnungen eingelassen. Zusätzlich ist eine Seite als Kühlrippen ausgeführt - schönes Design und hohe Funktionalität.
Zusätzlich ist das Mini-Gehäuse für einen IR-Empfänger (optional erhältlich) vorbereitet, kann also perfekt im Wohnzimmer als kleiner HTPC genutzt werden. Dabei fügt sich das FC8S Alpha durch seine wunderschöne Optik perfekt in jede Einrichtung ein. Für den Betrieb wird eine NanoPSU (bei Caseking erhältlich) benötigt.
Technische Details:
Maße (mit Standfüßen): 240 x 109 x 250 mm (B x H x T)
Material: Aluminium (4 mm stark)
Gewicht: 2,7 kg
Farbe: Silber
Laufwerke (optional):
1x 5,25 Zoll (extern; Slim-Slot-In)
4x 2,5 Zoll (intern; weniger bei Bestückung mit 3,5-Zoll-Laufwerken)
alternativ 2x 3,5 Zoll + 1x 2,5 Zoll oder 1x 3,5 Zoll + 2x 2,5 Zoll
Anschlüsse: 2x USB 3.0

Mainboard-Kompatibilität: Mini-ITX
maximale CPU-Verlustleistung: 95 Watt TDP
empfohlene CPU-Verlustleistung: bis zu 65 Watt TDP
Erweiterungsslots: 1 (low profile)
Kühlung: 4 Direct-Touch-Heatpipes
Netzteil Unterstützung: NanoPSU & AC Adapter (nicht im Lieferumfang enthalten, optional erhältlich)
Further links for

"ST-FC8S Alpha Optical Fanless HTPC Alu-Gehäuse - silber"
Videos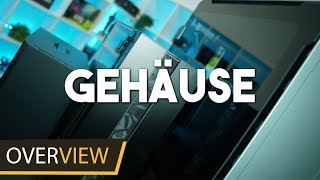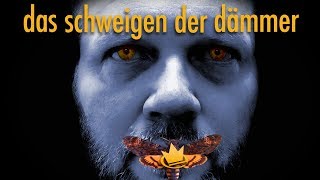 Technical Details
| | |
| --- | --- |
| Case type | HTPC case, Aluminium case |
| Form factor | White |
| Colour | silver |
| Primary colour | silver |
| Secondary colour | silver |
| Width (exact) | 240 |
| Height (exact) | Yes |
| Depth (exact) | 250 |
| Width | 200 - 300 mm |
| Height | up to 100 mm, 100 - 200 mm |
| Depth | 200 - 300 mm |
| Weight (exact) | 2.7 |
| Weight | 2 to 4 kg (4.4 to 8.8 lbs) |
| Material | aluminium |
| Side panel | closed |
| Front Door | Green |
| Position I/O | Front |
| USB 2.0 | 2x |
| USB 3.0 | 2x |
| Cardreader | nein |
| LCD/TFT Display | nein |
| internal 2,5" | 4x |
| internal 3,5" | 2x |
| external 5,25" | 1x |
| Hot-Swap | nein |
| PCI Slots | 1x |
| HDD Isolation | No |
| Motherboard tray | no |
| Case cable management | no |
| PSU formfactor | extern |
| PSU position | Extern |
| Preinstalled fans | nein |
| Radiator Mounting | no |
| Filter | no |
| Dampening | no |
| Illumination | no |
| Remote control | ja |
| Schlauchdurchführung | nein |
| Volume in L | 6 |
| Transport System | nein |