Streacom


ZeroFlex 240 Netzteil - 240 Watt
Encased in an all-aluminium enclosure which is based on the Flex form factor (81.5 x 41.5 x 150mm)
the ZeroFlex can deliver 240W of combined power without the need for any active cooling.
Item number: NESC-006
EAN: 8718469090501
MPN: ST-ZF240
Manufacturer: Streacom
Product information -
ZeroFlex 240 Netzteil - 240 Watt
Das Streacom ZeroFlex 240 wurde entworfen, um die Grenzen von kompakten und leisen Gehäusen etwas zu verschieben.
Im Aluminiumgehäuse des Netzteils, das lose auf dem Flex-Formfaktor basiert, befinden sich 240 Watt pure Stromleistung. Dabei wird kein Lüfter benötigt. Dieser Umstand ist dem Einsatz von hochwertigen Komponenten zu verdanken sowie einem innovativen Stromkreis-Design. Gekühlt wird das Netzteil, in dem es an die Gehäusewand der kompatiblen Streacomgehäuse geschraubt wird. Durch diese innovative Technik erreicht das Netzteil nach Herstellerangaben eine Effizienz von mehr als 93 Prozent.
Das ZeroFlex 240 wurde dabei speziell für den Einsatz in den Streacom-eigenen Gehäusen entworfen und ist mit den Gehäusen der Serien FC5 Evo, FC9 und FC10 kompatibel. Das ZeroFlex 240 bietet dabei nicht nur den Vorteil, kein externes Netzteil mehr verwenden zu müssen, es erweitert auch vor allem die Anschlussoptionen.
So finden sich bei den Anschlüssen neben einem 20+4-Pin-Anschluss für Mainboard und einem 4-Pin-Anschluss für CPU auch zwei SATA und zwei Molex-Ports. Zudem ist sogar ein Floppy-Anschluss gegeben.
Die Hauptlast trägt eine zentrale 12-Volt-Leitung, die hier ca. 14 Ampere stark ist und eine kombinierte Leistung von 168 Watt ergibt.
Technische Details:
Maße: 86 x 47 x 139 mm (B x H x T)
Gewicht: 848 g
Kompatibilität: Streacom FC5 Evo, FC9, FC10
Leistung: 240 W
+3,3V: 10 A
+5V: 10 A
+5Vsb: 2 A
+3,3V & +5V & +5Vsb: 83 W
+12V: 14 A
-12V: 0,3 A
+12V & -12V: 168 W
Anschlüsse:
1x 20+4-Pin ATX12V/EPS12V
1x 4-Pin ATX12V/EPS12V
2x SATA
2x 4-Pol-Molex
1x Floppy
Further links for

"ZeroFlex 240 Netzteil - 240 Watt"
Videos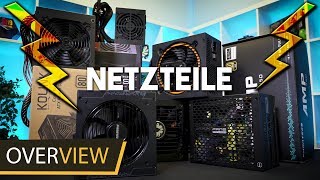 Technical Details
| | |
| --- | --- |
| PSU formfactor | other |
| Power category | up to 300 Watt |
| Power (exact) | 240 Watt |
| 12V Rail distribution | single rail |
| Modular PSU | no |
| Semi passiv PSU | passiv |
| CPU power supply | 1x 4-Pin |
| 4-Pin connectors | 2x |
| SATA connectors | 2x |
| PSU fan | passiv |
| Lighting | no |
| Colour | black, silver |
| Installation depth | 14 cm |
| Case fan controller | no |
| Software Interface (digital) | no |