Thermaltake


Core P3 TG Curved Edition Designer Wall Case, Tempered Glass - Black
Fully-modular open ATX Midi-Tower from Thermaltake
Tempered-glass pane and panoramic view of hardware
Wall-mounting possible
watercooling optimised
2x USB 3.0/2.0 & 1x HD Audio
Item number: GEXA-286
EAN: 4717964407818
MPN: CA-1G4-00M1WN-05
Manufacturer: Thermaltake
Product information -
Core P3 TG Curved Edition Designer Wall Case, Tempered Glass - Black
The
Core P3 case from Thermaltake
is the little brother of the popular and sought after Core P5 and is a treat for lovers of good design everywhere, as well as modders and enthusiasts, who want to show their hardware in its best possible light. It offers a modular construction with a huge panoramic window, completely open sides and meets all the criteria for a great watercooling setup. Until now, enjoying a completely unobstructed view of hardware like this would have only been an option for the most manually skilled and dextrous modders who built their cases themselves. That all comes to an end with the Core P3.
The new
Tempered Glass Curved Edition
of the Thermaltake P3 is
5mm thick and has a curved tempered glass panel
, making it significantly more durable than competitors' acrylic panels and reduces the chance of scratches and damage.
The Thermaltake P3 TG Curved Edition Case at a Glance:
5 mm thick, curved tempered glass
Space for motherboards up to ATX form factor
Space for up to 420mm radiators & reservoirs
I/O-Panel with 2x USB 3.0 / 2x USB 2.0 / 1x HD Audio
Space for up to 4x 3,5" or 5x 2,5" drives
The Thermaltake P3 TG Curved Edition Case in Detail:
The
Thermaltake Core P3 TG Curved Edition
can be used as a midi-, desktop- or wall-mounted enclosure. In terms of the format, at first glance it seems more or less the same as a classic Midi-Tower case, but it doesn't really fit into this category. Due to the open design and the large tempered glass panel, the entire left side of the case offers
an unobstructed view of your installed hardware
, and the users has three choices when it comes to its looks. It can be used vertically with the bundled stand-offs, horizontally, or mounted on the wall. No matter what the situation, the Core P3 TG Curved Edition looks great and definitely deserves the title of being a "showcase" piece.
The Core P3 TG Curved Edition measures 470 x 512 x 333 mm (W x H x D) and supports
motherboards with ATX-, Micro-ATX-, and Mini-ITX form factors
. With a maximum CPU cooler height of 180 mm and GPUs up to 280 mm (with watercooling reservoir and radiators) or 450 mm (without reservoirs and rads) the case offers space for plenty of gaming hardware. In order to give this hardware the cooling it needs, both air- or watercooling is catered for. The Core P3 TG Curved Edition was clearly designed for watercooling however, as normal fans will not provide optimal airflow over installed hardware. The amount of space for powerful watercooling is similarly impressive, since the right side will hold
radiators up to a length of 120 - 420 mm
.
A special feature, which adds a lot to the look of the systems, lies in the installation of graphics- and other add-in cards. Instead of them being plugged directly into the motherboard as usual, a riser cable is used to allow
the graphics card to be rotated by 90 degrees
and sit upright in the middle of the case. The side, which usually accommodates the fans of the graphics card, thus becomes just as visible as the motherboard in combination with the tempered glass cover. Visual features of your components are shown off in their best possible light - and this carries over to premium motherboards and sticks of memory with stylish heatspreaders.
The Core P3 TG Curved Edition completely forgoes optical drives, but
a total of five 2,5- or four 3,5"-drives
can be installed on quick-change hard drive rails. Two of these slots are fully visible on the front and the remaining two are hidden on the back of the case. Additionally, the I/O-panel has two USB 3.0/2.0 ports, HD Audio In/Out as well as the power- and reset buttons. Thanks to the modular construction and the eight partly rubberised cable pass-throughs, optimised cable management shouldn't present too much of a challenge.
As a small but special feature for modders and PC enthusiasts, the Core P3 TG Curved Edition supports a multitude of options to allow users to put their own ideas into practice and make the case their own. The Thermaltake homepage will receive updates with suggestions for upgrades that make use of 3D printers.
Technical Details:
Dimensions: 470 x 512 x 333 mm (W x H x D)
Weight: approx. 11,3 kg
Material: Steel, plastic, tempered glass
Colour: Black
Form factor: ATX, Micro-ATX, Mini-ITX
Compatible fans:
3x 120 mm or 3x 140 mm
Radiators:
max. 1x 420 mm bzw. 360 mm
Drive Bays:
4x 3,5", 5x 2,5" (two visible, two hidden)
PSU: 1x Standard PS2-PSU (optional)
Expansion slots: 8
I/O Panel:
2x USB 3.0
2x USB 2.0
1x HD Audio
Max GPU length: 280 mm (with reservoir & rads); 450 mm (without reservoir & rads)
Max CPU cooler height: 180 mm
Max PSU height: 200 mm
Further links for

"Core P3 TG Curved Edition Designer Wall Case, Tempered Glass - Black"
Videos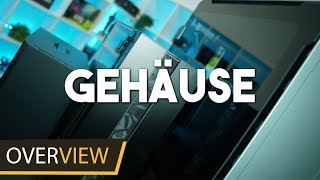 Technical Details
| | |
| --- | --- |
| Case type | Midi-Tower, Benchtable |
| Form factor | ATX, Micro-ATX, White |
| Colour | black |
| Primary colour | black |
| Width (exact) | 470 |
| Height (exact) | 512 |
| Depth (exact) | 333 |
| Width | 400 - 500 mm |
| Height | 500 - 600 mm |
| Depth | 300 - 400 mm |
| Weight (exact) | 11.3 |
| Weight | 10 to 12 kg (22 to 26.4 lbs) |
| Material | plastic, steel, Tempered Glass / Hartglas |
| max. CPU Kühler Höhe (exakt) | 180 mm |
| max. Grafikkarten Länge (exakt) | 280 mm, 450 mm |
| max. Netzteil Länge (exakt) | 200 mm |
| max. CPU Kühler Höhe | 180 - 200 mm |
| max. Grafikkarten Länge | 200 - 299 mm, 400 - 500 mm |
| max. Netzteil Länge | 200 - 249 mm |
| Side panel | with window |
| Front Door | Green |
| Position I/O | Front |
| USB 2.0 | 2x |
| USB 3.0 | 2x |
| Audio Out | |
| Audio In | |
| Cardreader | nein |
| Fan controller | no |
| LCD/TFT Display | nein |
| internal 2,5" | 5x |
| internal 3,5" | |
| PCI Slots | 8x |
| Motherboard tray | no |
| Case cable management | yes |
| PSU formfactor | ATX |
| PSU position | Hinten Unten |
| Preinstalled fans | nein |
| 120 mm Fans | Passive |
| 140 mm Fans | 3 |
| Radiator Mounting | 1x Quad (420mm) |
| Filter | no |
| Dampening | no |
| Illumination | no |
| Schlauchdurchführung | nein |
| Serie | Core |
| Transport System | nein |