Zalman


Z11 Plus Midi-Tower - schwarz
This Z11 Plus chassis marries functionality with form to provide a brilliant offering.
Item number: GEZA-026
EAN: 8809213763335
MPN: ZM-Z11 PLUS
Manufacturer: Zalman
Product information -
Z11 Plus Midi-Tower - schwarz
Mit dem Z11 Plus zeigt uns Zalman, dass ein preisgünstiger Midi-Tower nicht zwangsläufig öde anmuten muss. Nein, im Gegenteil, der Z11 weiß mit seinen ungewöhnlichen Formen, dem schönen Kontrast aus schwarzer Gehäusefarbe und blauer LED-Beleuchtung sowie der wertigen Verarbeitung zu gefallen.
Der Z11 ist in zwei Versionen erhältlich, die beide denselben Grundaufbau teilen und sich lediglich bei der Ausstattung unterscheiden. Im hier gezeigten Vollausbau sind mehr Lüfter, sprich ein weiterer 120er mit blauer LED-Beleuchtung, der sowohl im Deckel durch die Lüftungsöffnungen, als auch durch das Window zu bestaunen ist, verbaut. Der Z11 Plus bietet damit eine leistungsfähigere Kühlung sowie ein fantastisches optisches Erlebnis.
Bei der Gestaltung tritt der Midi-Tower wie erwähnt absolut selbstbewusst auf. Von vorne betrachtet fallen sofort die ausgestellten unteren Abschnitte, die wie Kotflügel eines Sportflitzers daher kommen, ins Auge. Insgesamt wirkt der eigentlich recht kleine Tower kantig und wuchtig. In der Front befinden sich vier 5,25-Zoll-Slots und ein externer 3.5-Zoll-Schacht. Alles Slots sind mit schwarzen Mesh-Blenden versehen. Im Deckelbereich findet man auch das I/O-Panel mit extern anzuschließenden USB-3.0-Ports.
Das linke Seitenteil ist mit einem großen, keilförmigen und herausstehenden Fenster ausgestattet, das einen hervorragenden Einblick in das Innenleben des Cases erlaubt. Und dank schwarzer Innenlackierung kommt die Hardware sehr gut zur Geltung. Hinzu kommt die blaue Beleuchtung der Lüfter, die vor allem im Dunkeln einen tollen Effekt erzielen.
Neben den bereits angesprochenen externen Laufwerken, verfügt der Z11 über fünf interne 3,5-Zoll-Slots. Diese sind entkoppelt und bieten damit eine schwingungsgedämpfte Lagerung der HDDs. Darüber hinaus sind auch SSDs (2,5 Zoll) kein Problem - eine kann hinter dem Mainboard und eine weitere im externen 3,5-Zoll-Slot verbaut werden, der als Convertible ausgeführt ist - somit also 3,5-, 2,5-Zoll-Laufwerke und auch Floppy-Drives aufnehmen kann. Mainboard-Aussparungen für die Backplate-Installation und das Kabel-Management sind ebenfalls vorhanden.
Die Lüfterbestückung fällt beim Z11 Plus großzügig aus. Zum Lieferumfang gehören gleich drei 120-mm-Lüfter, die an der Front, an der Rückseite und unter dem Deckel montiert und mit Ausnahme des Heckventilators mit blauen LEDs beleuchtet sind. 80-mm-Fans sind bereits jeweils einmal in jeder Seitenwand integriert. Zwei weitere Lüfter sind zusätzlich installierbar, ein 140- oder 120-mm-Lüfter im Boden sowie ein 120er Lüfter im Deckel.
Technische Details:
Maße: 260 x 498 x 525 mm (B x H x T)
Material: Stahl
Gewicht: 7,2 kg
Farbe: Schwarz
Formfaktor: ATX, Micro-ATX
Lüfter:
1x 120 mm (Front, Blue-LED)
1x 140 mm (Front, optional statt 120 mm)
1x 120 mm (Deckel, Blue-LED)
1x 120 mm (Deckel, optional)
1x 120 mm (Rückseite)
2x 80 mm (Seitenteil)
1x 140 / 120 mm (Boden, optional)
Filter: Front, Boden
Laufwerke:
4x 5,25 Zoll (extern)
1x 3,5 + 1x 2,5 Zoll (extern/intern)
5x 3,5 Zoll (intern)
1x 2,5 Zoll (intern)
Netzteil (optional): Standard ATX
Erweiterungsslots: 7
I/O Panel:
2x USB 3.0 (extern angebunden)
2x USB 2.0
1x je Audio In / Out
Maximale Grafikkartenlänge: 290 mm
Further links for

"Z11 Plus Midi-Tower - schwarz"
Videos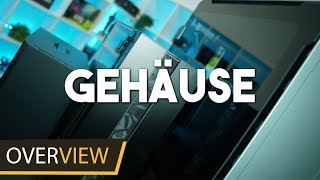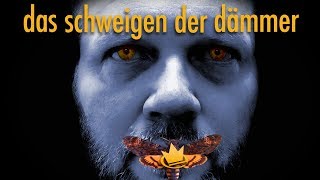 Technical Details
| | |
| --- | --- |
| Case type | Midi-Tower |
| Form factor | ATX, Micro-ATX |
| Colour | black |
| Primary colour | black |
| Secondary colour | black |
| Width (exact) | 260 |
| Height (exact) | 498 |
| Depth (exact) | RAID Support |
| Width | 200 - 300 mm |
| Height | 400 - 500 mm |
| Depth | 500 - 600 mm |
| Weight (exact) | 7.2 |
| Weight | 6 to 8 kg (13.2 to 17.6 lbs) |
| Material | steel |
| max. Grafikkarten Länge (exakt) | 290 mm |
| max. Grafikkarten Länge | 200 - 299 mm |
| Side panel | with window |
| Front Door | Green |
| Position I/O | Deckel |
| USB 2.0 | 4x |
| USB 3.0 | 2x |
| Audio Out | |
| Audio In | |
| Cardreader | nein |
| Fan controller | no |
| LCD/TFT Display | nein |
| internal 2,5" | 2x |
| internal 3,5" | 5x |
| external 3,5" | 1x |
| external 5,25" | |
| Hot-Swap | nein |
| PCI-Slots | 7 |
| HDD Isolation | ja |
| Motherboard tray | no |
| Case cable management | yes |
| PSU formfactor | ATX |
| PSU position | Hinten Unten |
| Preinstalled fans | 2x 80mm, 3x 120mm |
| 80 mm Fans | 2 |
| 120 mm Fans | Hard Plastic |
| 140 mm Fans | 4 |
| Fan colour | transparent, white |
| Radiator Mounting | 1x Dual (240mm) |
| Filter | yes |
| Dampening | no |
| Illumination | no |
| Remote control | nein |
| Schlauchdurchführung | ja |
| Serie | Z11-Plus |
| Volume in L | 67,98 |
| Transport System | nein |