Zalman


ZM-STG1 Wärmeleitpaste
Zalman's new Super Thermal Grease will ensure an excellent thermal connection between the heat source (e.g. CPU) and heatsink.
Item number: ZUWA-028
EAN: 0823884000528
MPN: ZM-STG1
Manufacturer: Zalman
Product information -
ZM-STG1 Wärmeleitpaste
Die
ZM-STG1
von
Zalman
wird
mit einem Pinsel aufgetragen
. Dies soll ein besseres Verteilen der Paste ermöglichen und macht Schluss mit dem umständlichen Verteilen, klebrigen Fingern und nachträglichen Säubern der umliegenden Komponenten.
Laut
Zalman
hält die neue Paste die Prozessoren im Schnitt 5° Celsius kühler als herkömmliche im Handel erhältliche Pasten. Zudem härtet sie nicht aus, wodurch ein späterer CPU-, GPU-Austausch wesentlich erleichtert wird. Eine
Packung enthält 3,5 Gramm
und reicht
für bis zu zehn Anwendungen
.
Achtung!
Bitte beachten Sie vor dem Gebrauch die Warnhinweise des Herstellers!
Technische Details:
Type: nicht aushärtend
Menge: 3.5g
Relative Dichte: 2.86
Temperaturstabilität: -45°C to 150°C (-49°F to 302°F)
Wärmeleitwert: 4W/mK
Further links for

"ZM-STG1 Wärmeleitpaste"
Videos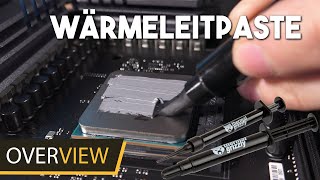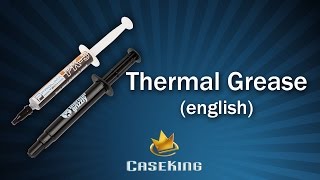 Technical Details
| | |
| --- | --- |
| Inhalt in g (exakt) | 3,5 g |
| Wärmeleitfähigkeit (exakt) | 4 W/mK |
| Dichte (exakt) | 2,86 g/cm³ |
| Inhalt in g | 3 bis 4,9 g |
| Wärmeleitfähigkeit | 1 bis 4,9 W/mK |
| Dichte | 1 bis 2,9 g/cm³ |